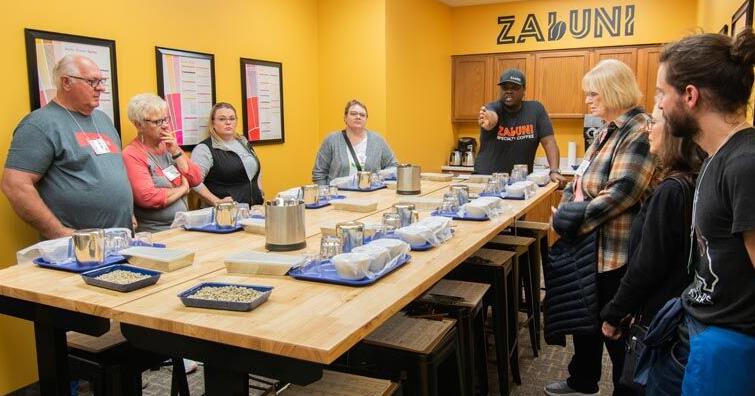 The local economy benefited this week from the presence of tourism professionals seeking better ways to attract people to their own communities.
About 170 people were in Grand Island attending the 2021 Nebraska Tourism Conference, which ran Tuesday through Thursday at Grand Island.
The attendees, mostly from Nebraska, represented various communities and businesses that are involved in tourism.
A number of vendors set up booths during the week at the Ramada by Wyndham, the conference's headquarters. Several attractions were on hand, as well as Nebraska Game and Parks.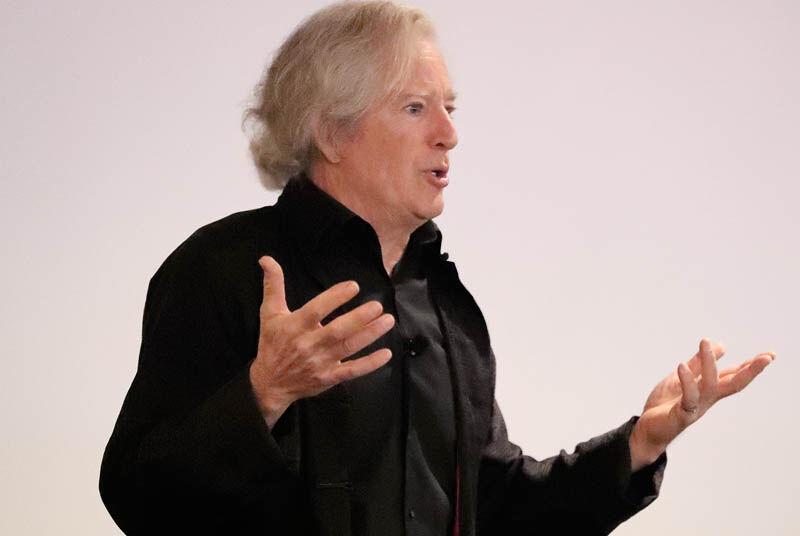 The conference was presented by the Nebraska Tourism Commission, which had nine employees and an intern in attendance.
The gathering hadn't been held in Grand Island for close to 15 years. "So we're glad to have it back," said Grand Island Tourism Director Brad Mellema.
On Tuesday, two motor coaches took attendees to Crane Trust, Zabuni Specialty Coffee and Prairie Plains Resource Institute at Aurora.
Tuesday night, the group had dinner at the Barn Bar at Fonner Park. Wednesday night, attendees got the "taste and feel of Nebraska" at a "curated farmer's market" in downtown Grand Island. Vendors from across the state showcased craft beer, bison jerky, jalapeno sliders, goat soap and more.
The gathering is meant to highlight tourism statewide. "But as the host community, we are delighted to share with this group of tourism-minded people what has happened in our community (in the last decade or more) and to show off what we have here in the way of amenities and things to do," Mellema said, adding that the week has "been a lot of fun."
One of the attendees was Bobbi Dickerson of the Kearney Visitors Bureau. She attends the annual Nebraska Tourism Conference to get tourism tips and keep up on marketing trends. It was also nice to visit Grand Island "as a tourist," she said.
Brenda Leisy of the Scotts Bluff County Area Visitors Bureau said marketing trends change. Ten years ago, she didn't pay nearly as much attention to Facebook as she does now. Leisy said she was impressed with a talk by Grand Island Mayor Roger Steele.
As part of a longtime 4-H family, Leisy is also glad that Grand Island has become the "agri-capital of Nebraska."
The annual tourism conference allows people from the tourism industry to connect with each other and "learn about everything that's going on within the tourism industry" in Nebraska and across the country, said Callie Austad, the industry relations coordinator for the Nebraska Tourism Commission.
Attendees gain insight and information "that can better our communities and our destination as a whole," Austad said.
The people at the conference hope to use some of that knowledge in their business strategies and marketing. The information will hopefully leave an impression with travelers that will make them want to come back. Communities and attractions will be able to better publicize their attractions and emphasize "what really sets them apart," Austad said.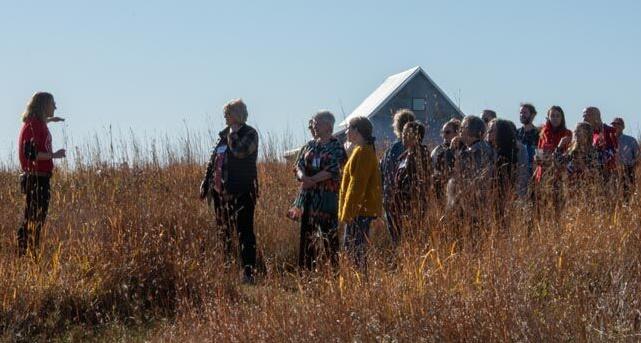 Thursday's schedule included a talk about astrotourism by Michael Marlin.
He talked about humankind's historic fascination with constellations. "They say with the invention of indoor plumbing we lost our connection with the night sky," Marlin said.
Because of light pollution from cities, our dark skies are disappearing, he said. Nearly one-third of Americans live in the Top 11 metropolitan areas. None of those people, he said, can see the Milky Way.
Smart tourism officials and businesses can capitalize on this natural resource, he said. Enjoyment of the stars is free, with no payment of royalties required. A certified dark sky attraction will attract many people. And it will last a lot longer than the 2017 eclipse, he said.
The conference finished up at the Liederkranz Thursday evening with an awards banquet and a performance by Rascal Martinez.