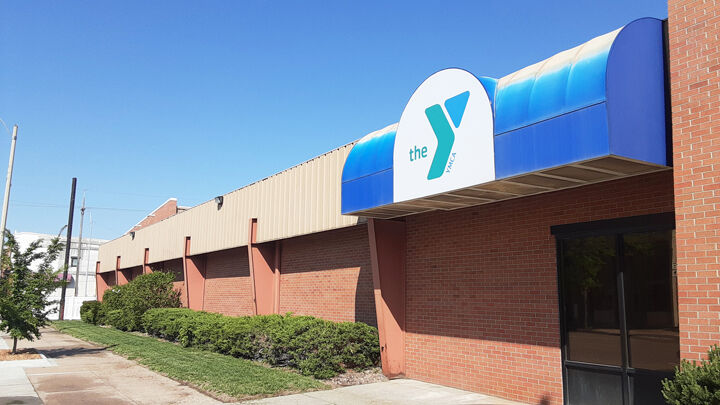 Fewer day care options are available locally due to the pandemic, and many more providers are no longer taking on children who receive Title 20 benefits.
To help meet the growing need, Grand Island YMCA has received a $42,984 community development block grant from the city of Grand Island.
The funds will be used for educational services, including support for day cares and preschools and for children who qualify for Title 20 income-based subsidies, said YMCA Director Cara Lemburg.
"We're excited and happy about being awarded the dollars because it means we will be able to help more families in need of day care who may not necessarily be able to afford it," Lemburg said.
CDBG funds are made available to the city through the U.S. Department of Housing and Urban Development.
The need for access to day care services is growing in the Grand Island area.
"There's been an increased amount of families who fall under Title 20 status who need day care, and we're seeing fewer day cares accept those children," Lemburg said.
To qualify for the Child Care Subsidy Program, also called Title 20, through the Nebraska Department of Health and Human Services, DHHS considers such factors as earned and unearned income, and parents must be doing one of the following:
— Involved with Employment First.
— Going to school or training.
— Receiving therapy or medical treatment for self or child(ren).
Providers are taking on fewer kids who receive Title 20 benefits mainly because the state doesn't always reimburse the full cost of care, Lemburg explained.
Many providers are going to private-pay only.
"It's based on survival of the business, as well," she said. "If a day care is not able to bring in enough income to pay their bills, they have to look at how they're going to subsidize that."
The pandemic has not made this easier, as day cares have had to limit their services or closed completely.
"I believe Grand Island has seen three to four day cares close, and then we've seen day cares refusing to take on more of those children," Lemburg said.
The YMCA has taken on more children in response. This year, it is serving 125 kids.
Lemburg hopes to soon be able to serve up to 175 kids.
"With this new round of funding in the fall, we'll be able to hopefully open an additional room, so we'll be able to serve even more," she said.
YMCA also is pursuing a U.S. Department of Agriculture food supplementation grant, and funds from the Department of Health and Human Services.
"Part of our mission is to serve the underserved in Grand Island, which is day care," Lemburg said. "Our grant writers and day care directors have been looking for every grant possible to make sure that we have enough funds to stay balanced, and where we can pay all of our bills."
Among its benefits, day care helps to prepare children for their next stage in life, which is school.
Grand Island YMCA offers day care integrated with preschool, as well as physical education services and swim lessons.
"We try to offer that full package to not only people who are private-pay, but also for those families that can't afford those services," Lemburg said, "because we want to make sure they have the same opportunities other children do in our community to be successful."
These services also help working parents.
"Our community is made up of all types of socio-economic statuses," Lemburg said. "This is one way we can help those people who are trying to work their way back into the workforce or maybe they've lost a job due to the pandemic and they're trying to contribute to their family and society."
While challenging, meeting this demand has not been burdensome, Lemburg said.
"We're burdened with feeling like we need to do more," she said, "but we also have to be smart about it and make sure we're able to cover our costs so we don't fall into some of the traps that other organizations and day care providers have — where they have to make that decision of closing or looking at their business model."
The YMCA will receive the CDBG funds in October.