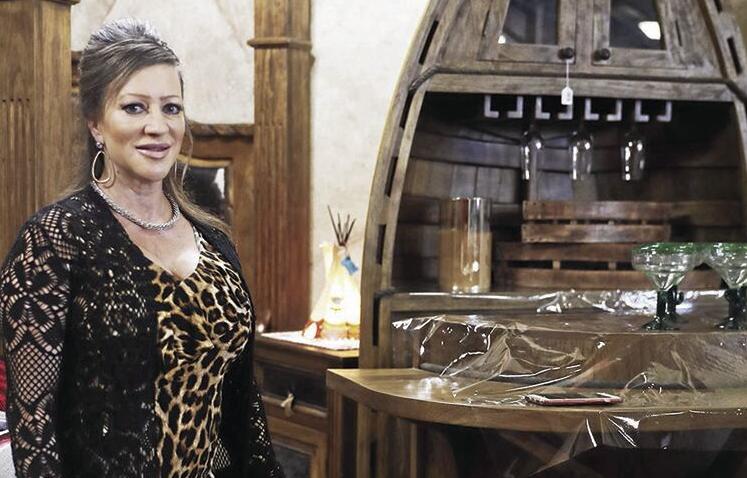 Recently Bella Design and Decor owner, Amy Schutte, hosted a Grand Island Chamber of Commerce's Business After Hours at her store at 110 E. Third St.
Schutte hosted the event to introduce people to the expansion she recently completed at her store, where she has added to her furniture and home decor offerings.
Bella Design and Decor is a home decor store that features unusual rustic interior pieces. A longtime hairstylist in Grand Island, Schutte brought her love for the American Southwest to Grand Island by opening Bella Design and Decor several years ago on Diers Avenue.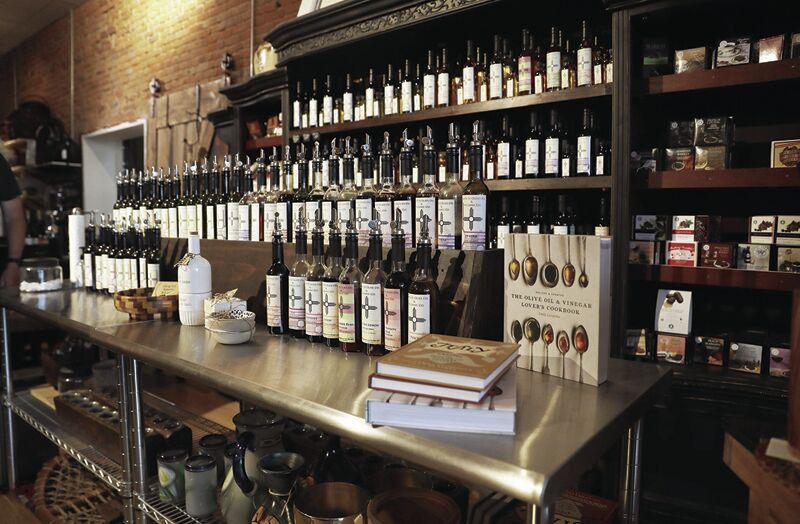 Her inventory grew to offer items such as cowhide rugs — as well as cowhide furniture items, rustic furniture, pottery and serape blankets. Customers also might find Southwestern-style table runners, pillows and hand bags, hand-painted leather lampshades and iron lamps, and many other items.
As demand grew, Schutte knew she needed to expand. It would be an opportunity to grow into what she envisioned her store to be.
Her philosophy was, "I have something for everyone."
Along with the Southwest decor, Schutte has added to her rustic farmhouse styles of furniture along with rustic contemporary.
It was about 2013 she started studying Southwest design.
"I felt like there was a need for it here," Schutte said. "I felt like I could fill that void so I started sourcing it. It took me about a year to source and I deal directly with the factory that's located in Mexico. I design a lot of the furniture and I find the fabrics for it, the leathers and stuff, for the furniture that I design. I send them the designs and tell them what I want. I also send the leather and they make the furniture for me."
She moved her business to Grand Island's Railside District in 2019.
"I am ecstatic about my move to Railside," Schutte said. "I'm excited about being a part of the Railside community. It not only provides me with a much larger space to showcase all of the unique goods that I have in the store, but I'm also able to capture a much larger audience with more foot traffic."
The building Bella Design and Decor now occupies was once the home of Williams Furniture.
"It has it own unique beauty as I believe the building to be over 100 years old," she said.
With the move and larger space, Schutte said she wanted to expand her store as she became acquainted with customers' desire for a different style other than the Southwest style.
At her new Railside location, she was able to add other design styles into the store since the space is much larger.
She also began adding more variety to her store that complemented her customer's taste in the exotic. Schutte partnered up with the Santa Fe Olive Oil Co. of Santa Fe, N.M.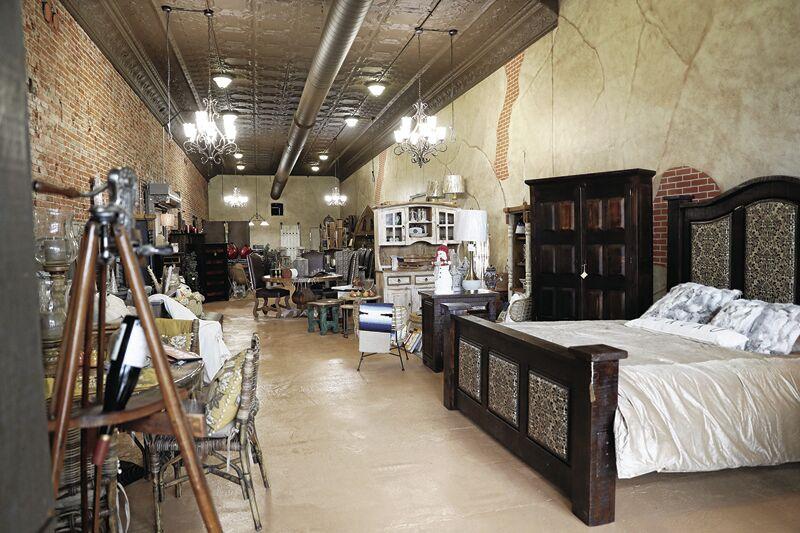 All of the extra virgin olive oil and balsamic vinegar are sourced from Italy by the Santa Fe Olive Oil Co.
"It has been really popular and very successful in Santa Fe," Schutte said. "I thought it could be an unique twist for the store to let people come in here and taste the olive oils and balsamic vinegars."
With her new location, Schutte said she has been able to showcase her decorative painting skills in her new location. That is also true with the new addition she has added to her store.
"It really enhances the beauty of this old building," Schutte said.
At her new location, Schutte also decided to go into the clothing business and opened a small boutique in her store. Because of limited space, she downsized her furniture offerings.
Now that she has expanded, she has filled the new section of the store with a variety of different types of furniture, including Southwest, and furniture accessories.
"We had a lot of it in storage and we knew that we were going to expand somehow," Schutte said. "Now with the expansion, we have an opportunity and space that focuses on the home decor and the furniture. We have different styles of furniture, but we will always have the Southwestern furniture."
Schutte began expanding into her new space in February to bring back her furniture offerings. She did most of the expansion work herself so it would complement her vision of what she wanted her store to not only look like, but what she wanted it to be.
Along with Bella Design and Decor, Schutte still continues her hairstylist business, an industry she has been in for more than 20 years. She is a graduate of the Joseph's School of Beauty when it was in downtown Grand Island.
She continues her work as a hair stylist for those customers who have been loyal for years when it was a full-time job for her.
But there were also other reasons to continue to do hair.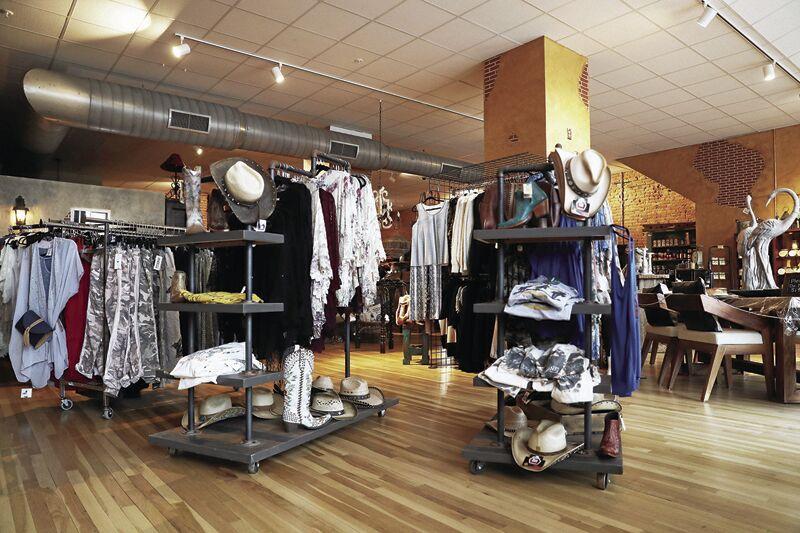 "When I started this business plan, that was going to pay my rent," Schutte said. "I had to do something to pay my rent to make sure that I was on my feet and this is going to work."
Like many other small business owners, the COVID-19 pandemic created both challenges and opportunities.
Schutte said she was able to continue to grow her business during the COVID-19 pandemic.
"God's been very good to me," she said. "I feel like I've been very blessed to have the opportunity to expand."
Schutte said her store is all about offering her customers a lot of variety.
"I don't want people to get the mindset that it's all just that, but I certainly want people to know that it's here if they want it," she said.
During the holiday season, she said she will turn her store into a "Winter Wonderland of Christmas."
"We'll have all kinds of holiday stuff," Schutte said. "It'll be awesome."