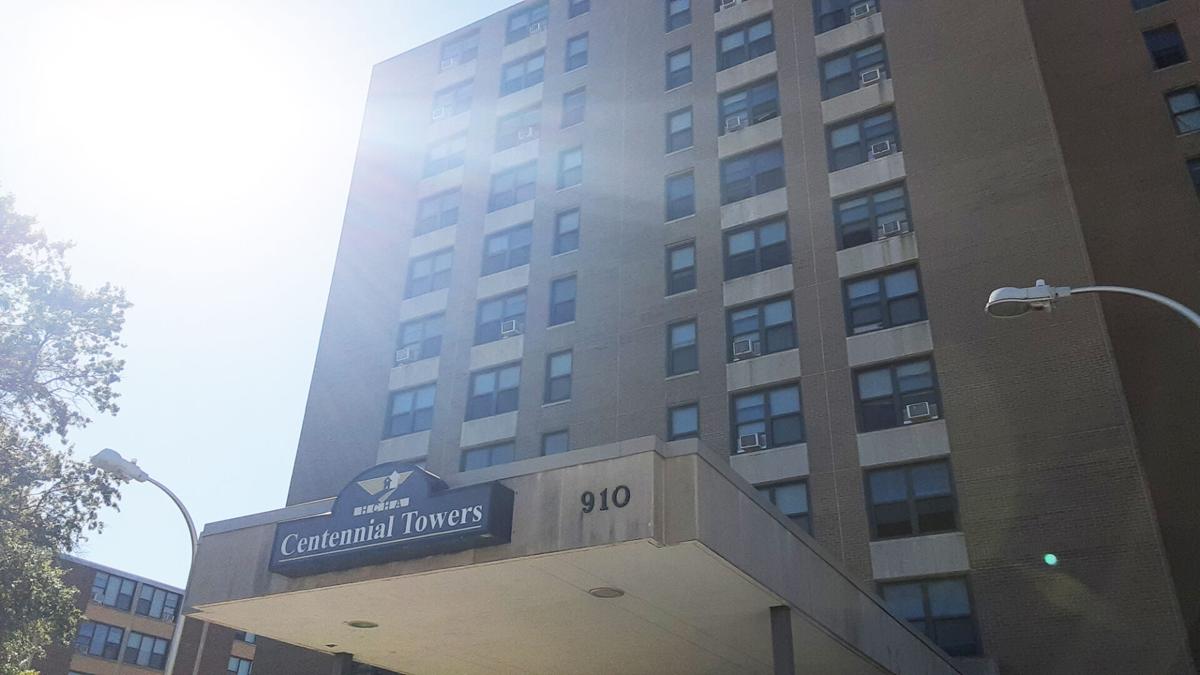 Hall County Housing Authority is struggling to find tenants for its Centennial Towers and Golden Towers in Grand Island.
HCHA Executive Director Barry Hall attributed this to the prevailing stigmas about the buildings, especially Centennial.
"There's an idea among the public that, No. 1, it's not secure, and, No. 2, there's drug activity that goes on over there," Hall told HCHA board members at their Oct. 14 meeting. "Perception can be reality. We have our issues with property, no more than general. We're going to have to change the perception of Golden and Centennial."
To address security concerns, Hall suggested restricting access to the high-rise by requiring an electronic fob.
"We do have some interlopers who will come in off the street, particularly as it gets colder, and we'll find them in the stairwells of different places," he said. "I'm pretty sure some people let them in, some people who live there, but there's other ways they can get in."
Restricting access may not completely resolve such issues, Hall noted.
"Even if we did get a fob, there's some people who will prop the door," he said. "Either way, we have to address the security issue, and I'm thinking about having the fob."
The towers fall under HCHA's asset management property (AMP) group 1.
HCHA Director of Asset Management Julie Liske confirmed there have been difficulties getting tenants into the towers, particularly Centennial, which has 124 apartments.
"It's our largest building, so we have more openings there," she said.
Also a problem is that more clients prefer the smaller, ground-level homes to the apartments at the towers.
"There's a lot less noise and a lot less people going in and out," Liske said.
Bedbugs are also a concern.
Though there have been outbreaks before, Liske said bedbugs are common and the towers are well-maintained.
"I would not say we have poor conditions. We keep our apartments up," she said. "A lot of this stigma comes from other tenants. We don't have any proof of that, though."
To attract more tenants to the towers, HCHA offered a special through the summer.
"We were offering air conditioners," Liske said. "It didn't get in as many people as we hoped."
HCHA is required to fill its vacancies.
Being unable to find tenants for its properties could negatively affect HCHA's management assessment subsystem score, Hall told The Independent.
The MASS score is a part of the U.S. Department of Housing and Urban Development's Public Housing Assessment System, which contributes to the agency's overall score and influences HUD funding.
"It can be the difference of being designated as a 'high performer' or 'standard performer' by HUD. However, it's a weighted system designed to award a potential 100 points between four different categories," he explained.
Liske said she would recommend Centennial and Golden to others.
"It is a nice place to live if somebody only needs one bedroom," she said. "The rent is based on income, and you don't have to pay any utilities."
For more information about affordable housing opportunities with the Hall County Housing Authority, visit www.hcha.net.