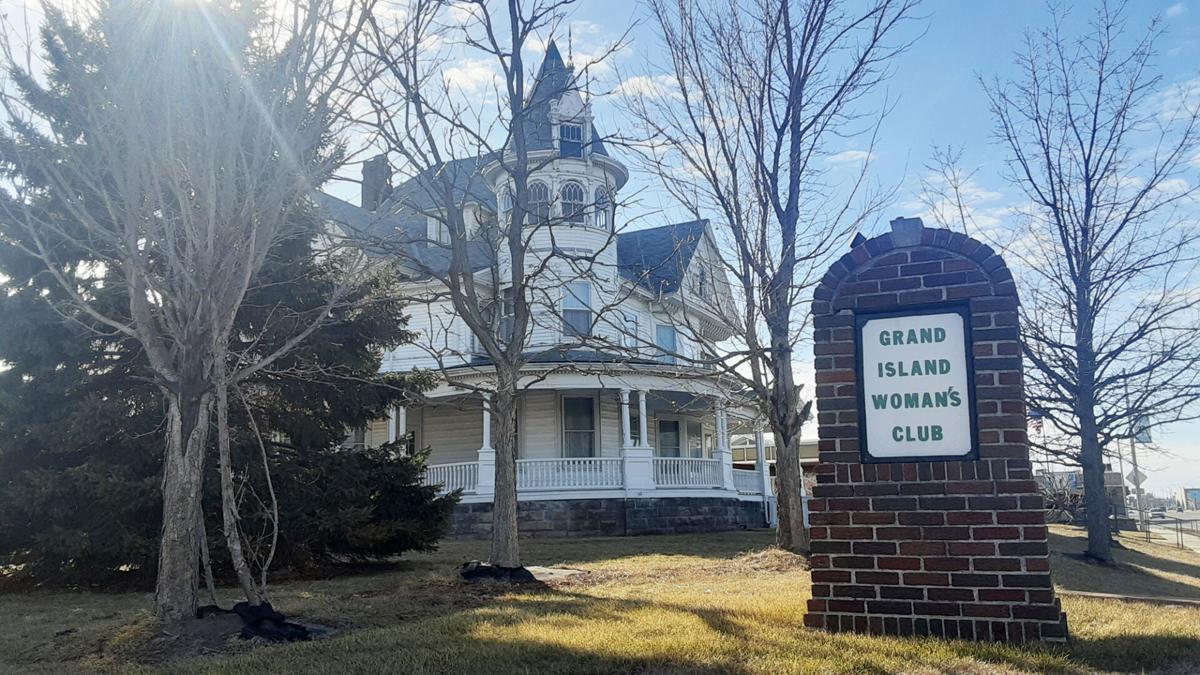 The Grand Island Woman's Club has disbanded.
A new group, Hargis House Women's Club, has been formed and is working to save the historic Hargis House on Second Street.
"The old women's club had run out of steam, so to speak," said James Truell, attorney with Truell, Murray & Associates. "They ended up with a tax obligation that's being appealed to the tax equalization review commission in Lincoln. It was assessed at some $8,000 (taxes owed) on that house."
He added, "We're of the opinion they didn't want to fight it, they don't have the money to pay it, etc., so they were disbanding."
Pat Mader, a member of the former women's club, is leading the effort to find members for the new club and raise the funds to save the aging house.
"I feel very challenged, but I also feel like it's what I'm supposed to do. If I didn't do it, nobody else would," she said. "That house has been in my life since I've lived in Grand Island. It's been in a lot of people's lives. We're not ready to see it gone."
Funds would be used to maintain the home and make it available for events and as a gathering place for women in the community.
Truell said the house itself needs a lot of work.
"It's treated as commercial property for tax purposes, but unfortunately it doesn't meet code for commercial property," he said. "It has no sprinkler system. The wiring is way under code, as is the plumbing. If they ever want to get that house to be fully functional, they're going to have to spend a lot of money to do so."
Funds also are needed to correct the state's tax decision.
"It may be a lost cause," Truell said. "They need to raise the money and they just haven't been able to do it, especially under the current situation that prevents any major group efforts at fundraising."
The former women's club leadership had planned to liquidate all of the house's assets, selling off most items and donating the rest to charity, Mader said.
A neighboring business was interested in acquiring the property to use as a parking lot.
"We didn't know if we were going to get the house," she said. "They took everything in the house downstairs and piled it on the first floor, planning to sell it all. Now it's all still sitting there. We need to put it all back."
Mader said forming a new nonprofit group was necessary.
"We really worried about what was going to happen to that house. We begged them not to get rid of it, let us take it over," she said. "We formed our own nonprofit corporation so they could legally give it to us. The next step is to become a 501(c)(3)."
In addition to recruiting new members, the group is seeking donations.
"We have no money, and so we have to raise every dime," Mader said. "We know we need to become a 501(c)(3), but that will take a little time. Until we do that, we can't really get grants, and that's what it's going to take."
The pandemic has made such fundraising efforts difficult.
"So many of our fundraisers that have always been successful for us in the last 20 years involve large crowds of people and food, and the COVID restrictions won't let us do any of that," Mader said. "We really have our hands full."
Donations and membership inquiries may be sent to Hargis House Women's Club, 1109 W. Second St., Grand Island, NE 68801.