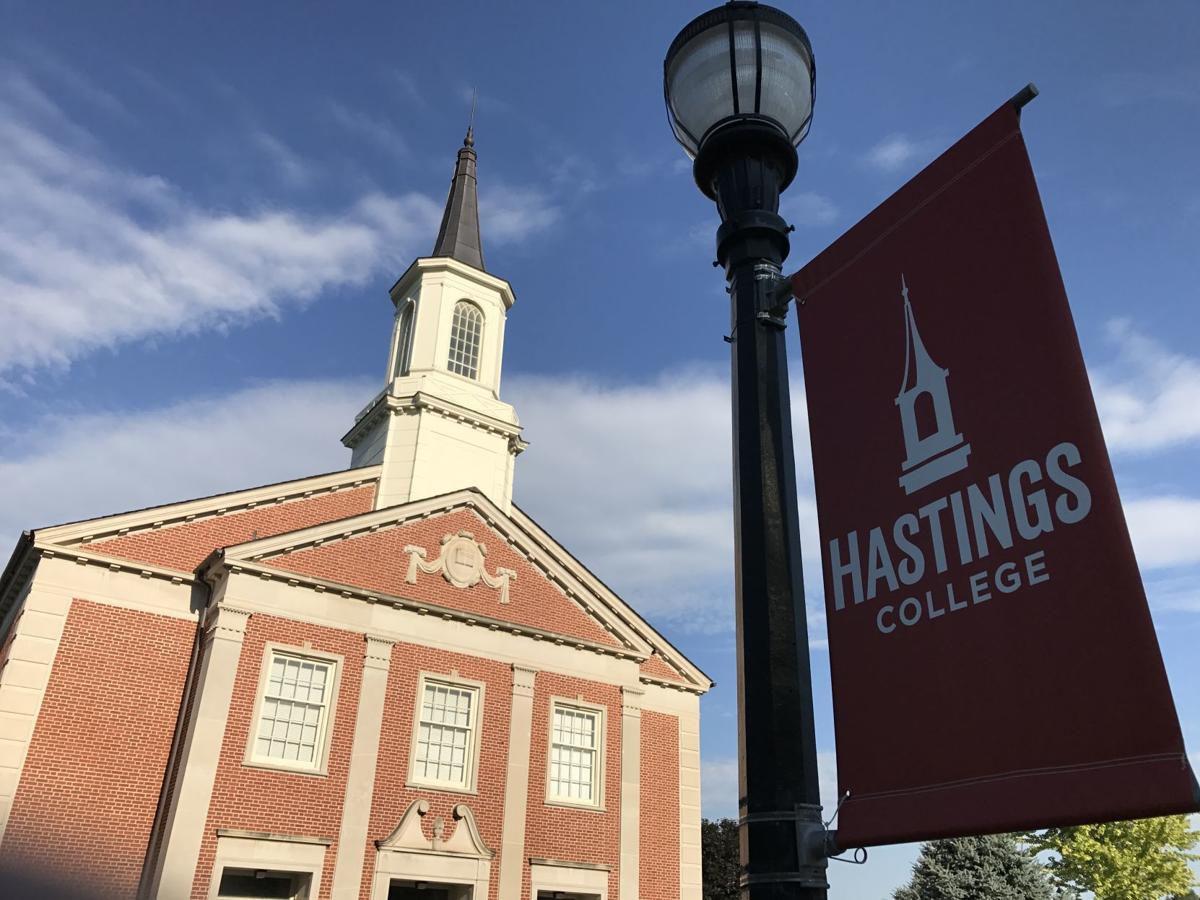 HASTINGS — Hastings College will receive a $454,000 grant from The National Endowment for the Humanities as part of NEH's American Rescue Plan funding announced this week.
The grant is part of $87.8 million in American Rescue Plan funding NEH is awarding to nearly 300 cultural and educational institutions to help them recover from the economic impact of the COVID-19 pandemic. Grant awards were made in all 50 U.S. states, the District of Columbia, Puerto Rico, Guam and Northern Mariana Islands.
Hastings College is among 90 colleges and universities nationwide awarded grant funding. The one-year grant project begins Jan. 1, 2022.
"The NEH's selection of Hastings College for this award is an incredible honor for all our faculty, staff and, most importantly, students," said Jonas Prida, vice president for academic and student affairs. "The grant will help Hastings continue to demonstrate the value of a liberal arts education in the 21st century and how creative thinking and problem solving support a shared mission of holistic student growth and achievement."
Hastings College's NEH project, "Promoting Civic Faith and Sustaining the Humanities in South Central Nebraska," will be led by project directors Robert Babcock, professor of history, and Robert Amyot, professor of political science.
Grant funds will support the development of a proposed bachelor of philosophy degree targeted primarily to students planning to earn a graduate or professional degree after completing their bachelor's degree. Hastings College currently offers bachelor of arts and bachelor of music undergraduate degrees.
The project will support creating new interdisciplinary emphasis areas in civic faith and medical humanities as well as expanding general education requirements to include religious studies and civics.
"Students today get their information about American democracy and how it's supposed to work from a variety of often inaccurate or shallow sources," Amyot said. "This project will allow them to take courses that address the goals and ideals that the Founders held, implicitly or explicitly, and how those have been understood and implemented over time. Courses in history, literature, philosophy, religion and politics are crucial to rebuilding students' faith in our political system and the ideals behind it."
In addition to curricular expansion in the humanities, the grant will provide salary support for three current and new humanities faculty and two one-year postdoctoral fellows, as well as a new humanities admissions counselor.
"New courses and innovative programs developed through this grant will generate interest from prospective and current students, whatever their majors, and that interest will build enrollment in the humanities." Babcock said. "Humanities faculty, we hope, will further benefit from professional development opportunities that will strengthen their classroom teaching and their engagement with students."
The college will work with Matt Duperon and Nick Clark of Susquehanna University in Pennsylvania to offer a workshop for humanities faculty who are designing new courses for the expanded curriculum.
Duperon directs SU's Center for Teaching and Learning. Clark, a 2002 Hastings College graduate, is associate professor of political science and has co-directed an NEH Humanities Connections program. The summer workshop will focus on integrating service-learning and project-based learning into humanities courses.
The ARP funding is the second COVID-relief grant Hastings College has received from the NEH. In June 2020 the NEH announced a $300,000 CARES grant for development of hybrid and online courses.