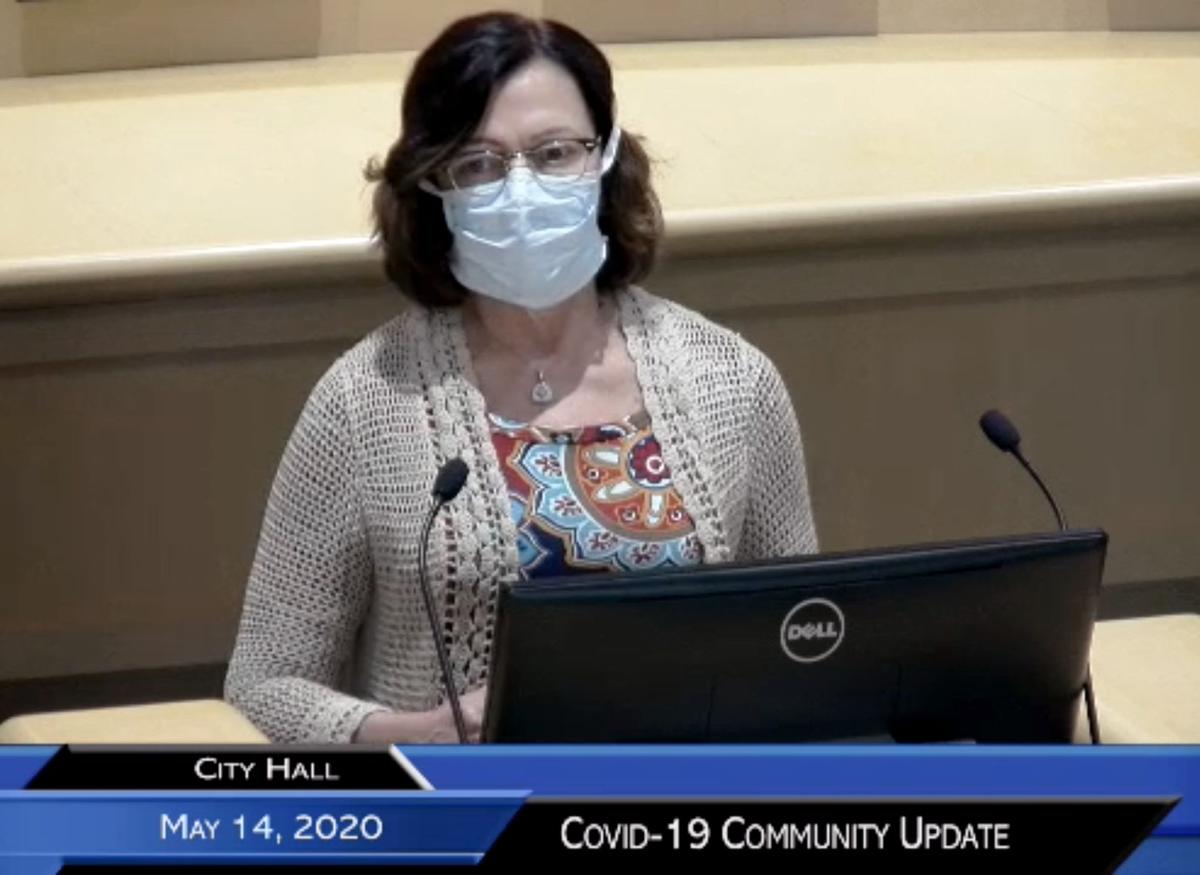 Teresa Anderson, Central District Health Department director, feels confident Grand Island can enter Phase I of the state's directed health measures as restaurants and some businesses get ready to reopen in June.
"We think from the public health perspective that it's appropriate and that we need to move slowly," Anderson said. "We should not let our guard down, but loosening restrictions is appropriate at this time given what we know about the virus and viral activity in our community."
Phase I DHMs taking effect June 1 include: gatherings in gyms and event venues limited to 10 people; restaurants for dine-in with up to 50% capacity, maximum six persons per table, with bars closed; child care facilities, 15 kids per room/space; and salons, barbershops, massage therapy services and tattoo parlors can reopen, with a 10-person limit.
The rest of the state began Phase II DHMs Friday.
CDHD reported 1,549 total confirmed cases and 51 deaths Friday.
This is an increase of 21 cases and one death since Wednesday.
The number of new cases in Grand Island is going down, Anderson said.
Last week, 10% of those tested were positive for coronavirus.
Four weeks ago, at the worst period for the three-county area, 46% tested positive.
"We've weathered the storm so far," she said. "But it's not time to get complacent as we open the community a little more and have a few more freedoms. We really encourage people to still be wearing some type of face covering when they're around other individuals."
CDHD is unable to determine how many of the 1,550 cases have since recovered.
"We've been calling more lately than earlier on to check on folks who have been diagnosed," Anderson said. "I don't have those numbers right now, but we're working on collecting that so we can share those numbers with people, as well."
The majority of infected, though, are recovering "very nicely," she said.
"It's likely that the individuals who were hospitalized are going to be slower in their recovery process, especially those who have been in intensive care and had to have ventilators to help them through this process are going to be very slow in recovering," Anderson said.
There have been 50 deaths, or roughly 3.27% of all cases.
This is higher than the national average, Anderson said.
"The data I saw this morning says that the percent of individuals who passed based on being infected with COVID is 1%," she said.
It is not known yet if, once caught and recovered, a person can contract the virus again.
"Antibody testing they're doing right now leans toward saying there is some protection once you've had it," Anderson said, "but we'll know more in about another six to eight months."
The possibility of COVID-19 entering a long-term care facility remains a great concern for CDHD, she said.
"Once it becomes present in the facility, it tends to spread quickly among the residents," Anderson said.
Ahead of Memorial Day weekend, the CDHD still recommends masks while out in public and where social distancing (staying 6 feet apart from others) is difficult.
A snugly fitted scarf or bandana will suffice.
Washing hands frequently with soap, or using alcohol-based hand sanitizer, is also advised.
CDHD also recommends staying home as much as possible.
Residents are also reminded, "There is currently no vaccine to prevent COVID-19."
Being outside is safe, Anderson said, and in terms of preventing the spread of coronavirus is actually better than being inside.
"When we're outside there's a much lower risk of the virus spreading than inside," she said. "Outdoors is a much safer place to be if you're going to be around others."
Concerned about COVID-19?
Sign up now to get the most recent coronavirus headlines and other important local and national news sent to your email inbox daily.