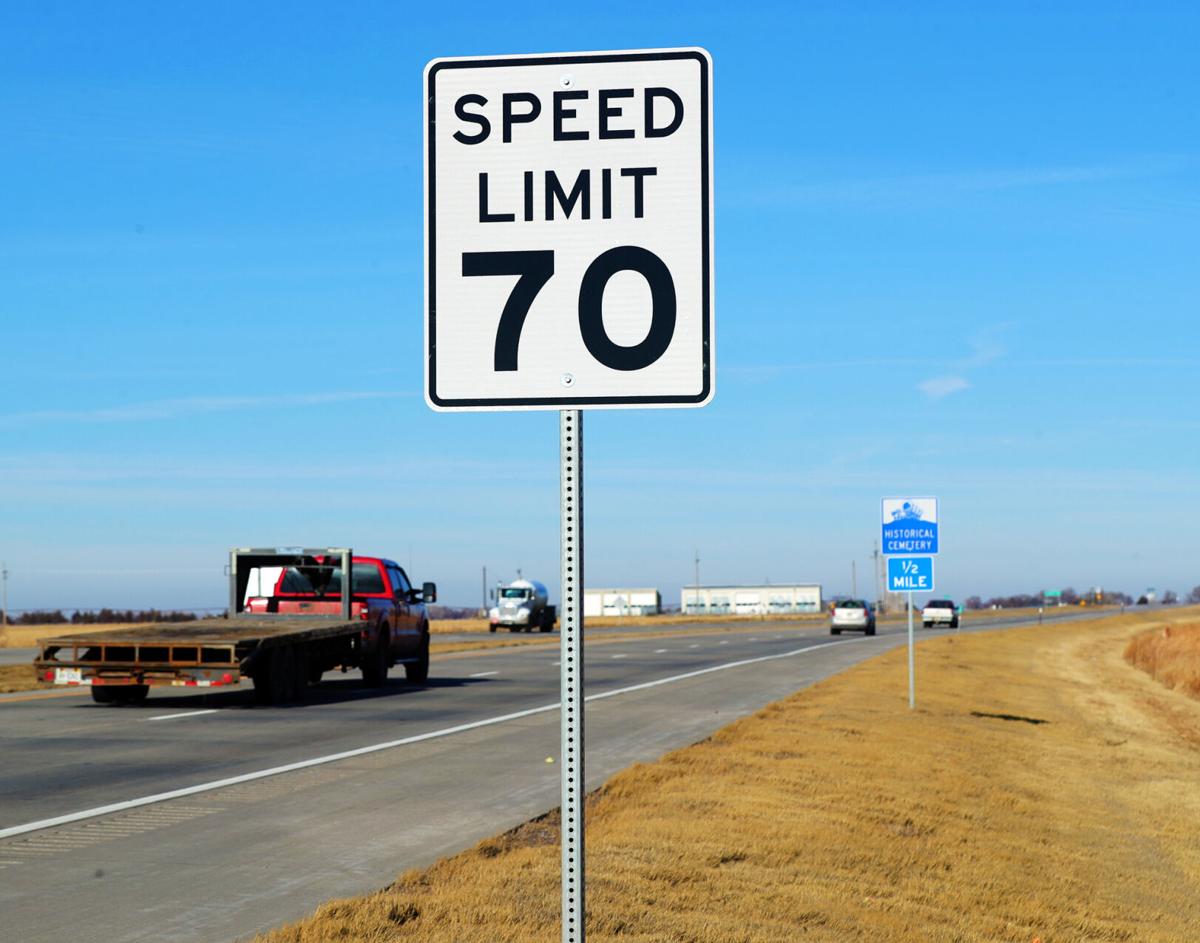 Motorists now are able to legally drive a little faster on U.S. Highway 281 in northern Hall County and the southern portion of Howard County.
In early December, the speed limit increased from 65 mph to 70 mph just north of Grand Island to the area south of St. Libory.
The area where the limit increased is all four-lane highway.
The change is part of a law passed by the Nebraska Legislature in 2018. The increase didn't go into effect on that section of the expressway because of construction, said Ben Merchant, who works at the state Department of Transportation office in Grand Island.
In Howard County, the change covers a three-mile stretch of 281, going from the Hall County line to Third Avenue, just south of St. Libory.
In most of Howard County, the speed limit on 281 remains at 65 mph, said Howard County Sheriff Tom Busch.
As it passes through Grand Island, 281 has a speed limit of 45 mph. On the north side of the city, the limit rises to 55 mph before ascending to the new 70 mph limit.
South of Grand Island, the Highway 281 speed limit rises to 70 mph on the other side of Interstate 80, except in the area around Doniphan.
Greeley County Sheriff David Weeks said from a safety standpoint, "the worst part of 281 goes through our county and Howard County."
Hilly terrain and no shoulders sometimes make the highway tough for motorists in Greeley County, where the speed limit is 65 mph.
Accidents are common on Highway 281 in Greeley County, Weeks said. In that county, it is two lanes.
North of Greeley, in Wheeler County, where it's flatter, 281 does have shoulders, he noted.
Besides driving too fast, animals — such as cattle and deer — cause quite a few accidents in Greeley County, Weeks said.
But the lack of shoulders doesn't help.
In Greeley County, school buses travel a wide area. With Wolbach, Greeley and Scotia, "the schools are spread out here," Weeks said.
When a school bus meets up with a combine on Highway 281, "there's not much room," he said.
When the highway was resurfaced three or four years ago, Weeks was disappointed that no shoulders were added. He made his feelings known to the Nebraska Department of Transportation.
Generally speaking, two-lane highways in Nebraska are posted at 65 mph, while expressways have a 70 mph limit, said Merchant, who is the state's district operations and maintenance manager.