Over the years, Grand Island has shown great resiliency coming back after a disaster.
That was true after the flood of 1967, the tornadoes of 1980 and now with the COVID-19 pandemic.
Seven tornadoes touched down in or near Grand Island 40 years ago this June 3. It earned the nickname "The Night of the Twisters." There was a book and a movie. And there are still strong memories 40 years later of the disaster that killed five, injured 266, and caused an estimated more than $285 million in damage.
One of the hardest-hit areas was the South Locust Street area, which was hit by an F4 tornado that night.
Craig Lewis, building director for the City of Grand Island, remembers the night well.
Born and raised in Grand Island, he was helping his uncle build houses in Grand Island at the time.
He remembers the South Locust Street of his youth well. It was a community of its own with stores, restaurants and other popular businesses. There was also Fonner Park, which was built in 1954, the year Lewis was born in Grand Island.
"As long as I can remember, South Locust Street has always had a fair amount of businesses," he said.
But on the night of the twisters, Lewis said 49 businesses along South Locust Street were destroyed or heavily damaged by the tornadoes.
It was 13 years after a major flood along the Wood River heavily damaged the area and led to a major flood diversion project that has kept flood water out of the area since then.
"Grand Island has overcome some major disasters over the years," Lewis said.
The tornadoes that struck Grand Island on June 3, 1980, though, caused damage throughout the community.
"It was pretty widespread," Lewis said. "It took out a wide swath down South Locust."
Along with businesses, there were a lot of homes that were also severely damaged or destroyed.
"There were a lot of the houses over on Riverside Drive to South Locust that were destroyed," Lewis said.
While the devastation from the tornadoes was horrific, Lewis said the people of Grand Island and from neighboring communities were amazing in how quickly they responded to the disaster.
"After the tornadoes, it was amazing the outpouring of help Grand Island received from outside communities," Lewis said. "There would be guys with farm trucks that would come and go down the block and help people pick up all of the stuff that was out there. There were an awful lot of people coming in to clean up after the tornadoes."
Lewis said the house he lived in at the time had very little damage. He said his parents' house lost a roof and his uncle had damage to his house. That was the uncle he was working for building houses at the time.
He said his uncle had a small crew of workers before the tornadoes that built custom houses for people. After the tornadoes, demands for his uncle's services grew rapidly, causing him to hire additional people to rebuild or repair homes damaged by the tornadoes.
Lewis said the year before the tornadoes, 1979, the City of Grand Island Building Department reported $29 million of construction. In 1980, as a result of the tornadoes, that number went up to $46.9 million, but fell back down to $22 million the following year.
"When the tornadoes hit, everything was going along real good and the city was busy economically," he said. "After the tornadoes hit, everybody put things back together, but then the bottom kind of fell out of the market after that. There wasn't much left to do."
For the next decade, until 1991, Lewis said building construction was down after the tornado rebuild, hitting a low of $10 million one year, before climbing back to $31 million in 1991.
"That is why I ended up going to work for the city," Lewis said. "We did not have much to do after the initial rebuild following the tornadoes.
"Most of the houses we put back together were in good or better shape than they were before the tornadoes," Lewis said. "A lot of homeowners decided to improve their property with an addition or some type of improvement that was not previously there."
He said businesses either came back to where they were prior to the tornadoes or moved somewhere else in town.
"Most of them started up again and didn't go out of business," Lewis said.
He said city building codes were not changed very much after the tornadoes other than for landscaping and setback requirements. Also, the South Locust Improvement District was established by business owners there.
"It helped South Locust Street become a little bit more better uniformed than it was prior to the tornadoes," Lewis said.
But over the last 40 years, especially after the start of the new century, South Locust Street began to see new growth as the city grew.
Back when Interstate 80 was completed in the 1960, the decision was made to have the Grand Island and Hastings exit at the Highway 281 interchange instead of South Locust Street, even though South Locust Street was a popular pathway to Hastings at the time.
With the Interstate exit at Highway 281, that highway corridor began to see an increase in businesses, especially after the Conestoga Mall was built in the late 1970s. Lewis said both South Locust Street and Downtown Grand Island felt the economic ramifications from the shift in commerce that took them more than 20 years to recover from.
But, in 2004, community leaders built the Heartland Events Center at Fonner Park. That was one of the factors leading the Nebraska State Fair to come to Grand Island in 2010. With the fair, came more than $40 million of new construction and year-round activities at Fonner Park that drew thousands of people, along with the State Fair and horse racing, to the South Locust Street area.
That led to the State of Nebraska building an exit off I-80 on South Locust Street. South Locust Street, from I-80 to town, was improved and made into a four-lane highway. South Locust Street was also improved to accommodate the growing commerce in the area as new businesses, such as hotels and restaurants were and are still being built there 40 years after the area was devastated by tornadoes.
"Grand Island is a pretty resilient community," Lewis said. "But it is not just Grand Island, it is all of the Nebraska as we had help from other communities a number of times as people would come in to help out and rebuild as fast as they could."
That resiliency is ingrained in people of Grand Island and will be a tremendous asset for the community coming out of the COVID-19 pandemic.
"The one lesson that I learned and I try to tell people after the tornadoes, is because we are Midwesterners, we try to get everything back to normal as fast as we can," Lewis said. "I always tell people to take a deep breath and step back and give it a little bit of time and just look and see what there's to do as in our zest to get things back, we might miss things."
Also, that resiliency is what makes Grand Island a great place to live, work and raise a family, he said.
"One of the great things is that in the United States you can live anywhere you want," Lewis said. "It is not like we have to live here in Grand Island. It is that we choose to live here."
Looking west from the western edge of Grand Island the night of the tornadoes.
This is the only known photo of the Grand Island tornadoes.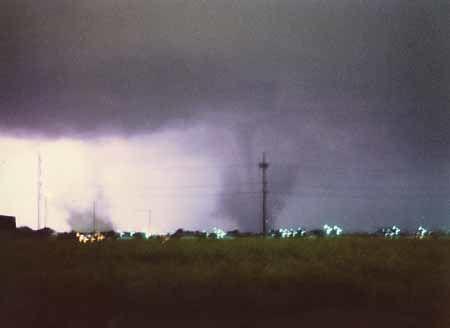 aerial1.jpg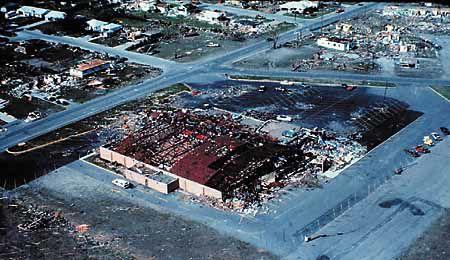 President Carter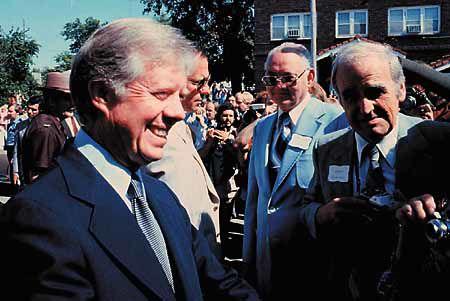 President Carter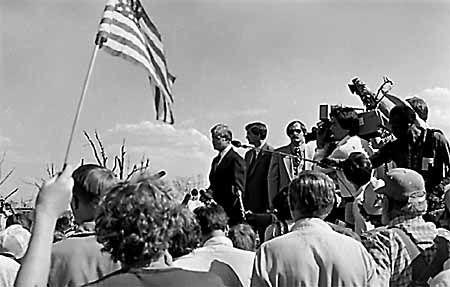 dairyqueen.jpg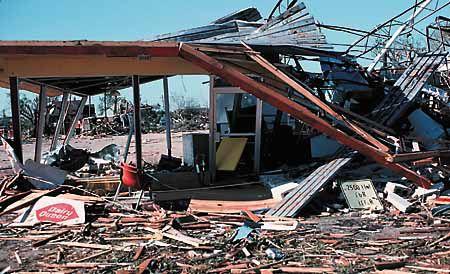 damagedcar.jpg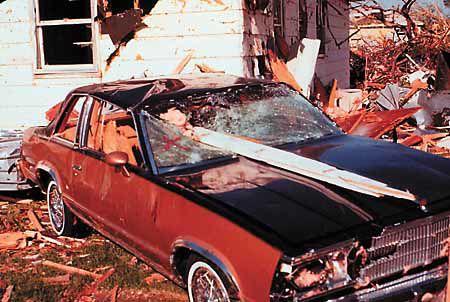 Don Davis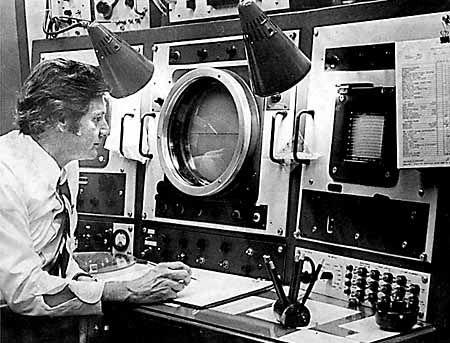 fishellvillageinn.jpg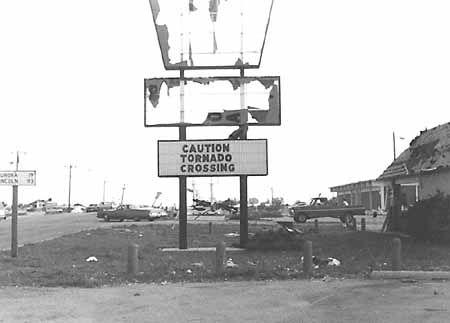 Gordie Scarborough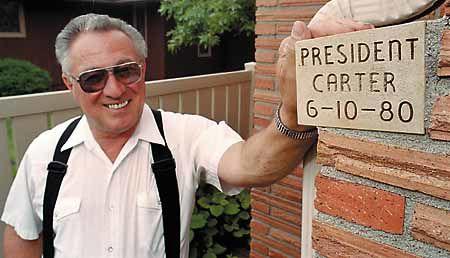 Mayor Robert Kriz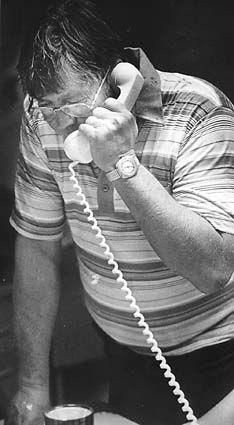 LongJohnSilver.jpg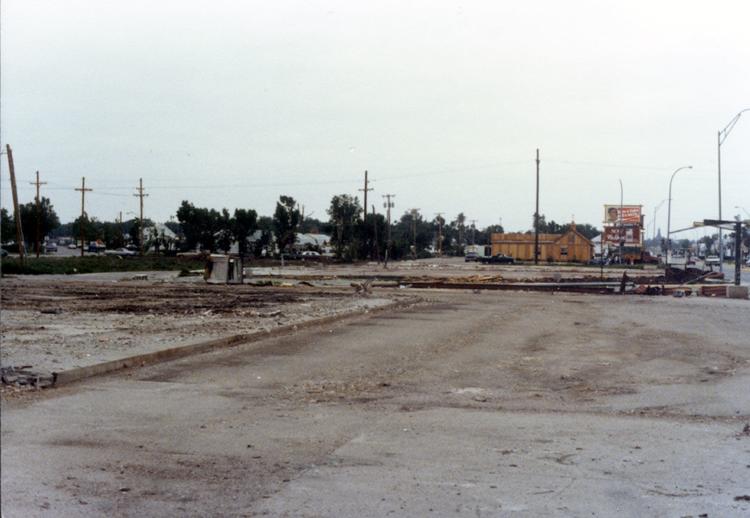 Mevesbowl.jpg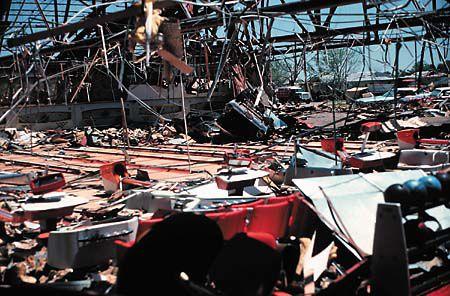 nadoguy.jpg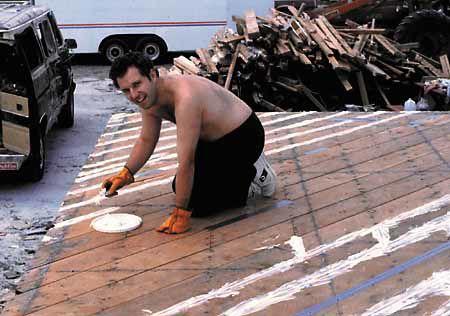 nogymwall.jpg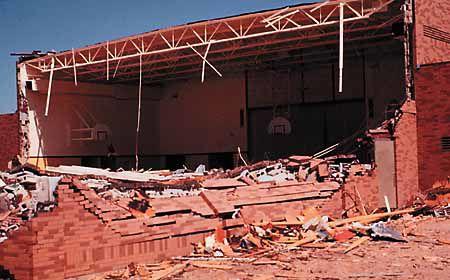 powerpole.jpg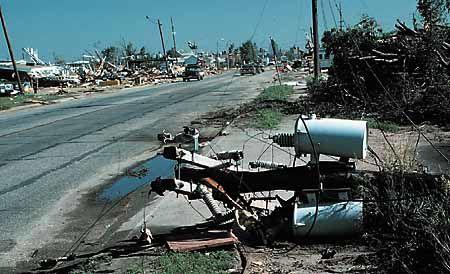 RedCross.jpg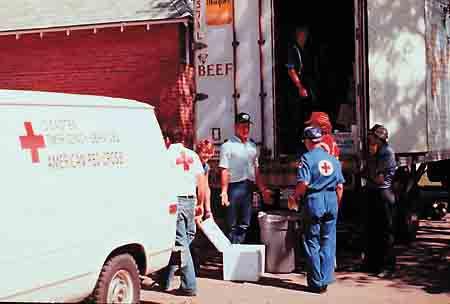 sendmoney.jpg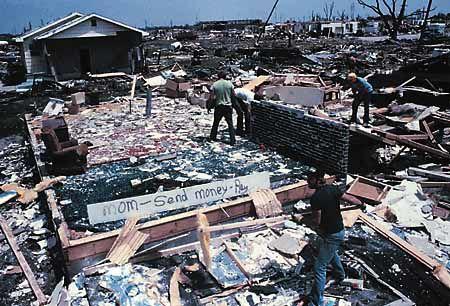 SouthLocustDamage.jpg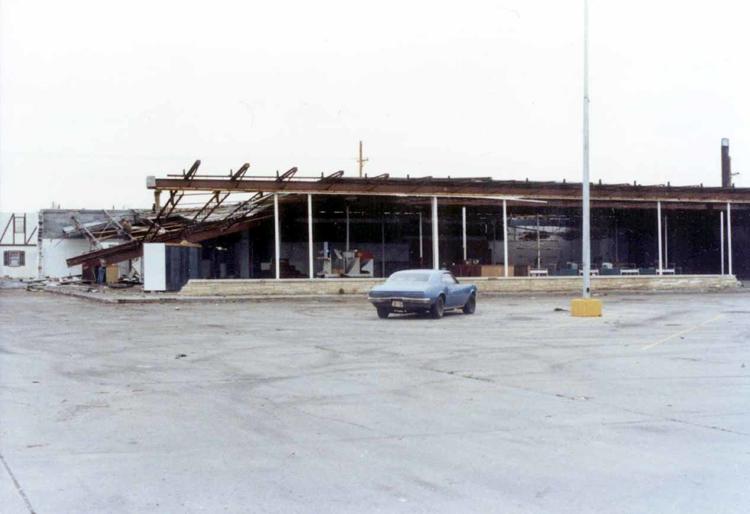 starrbryant.jpg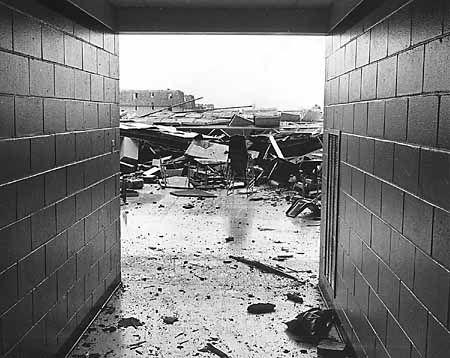 TommysSonic.jpg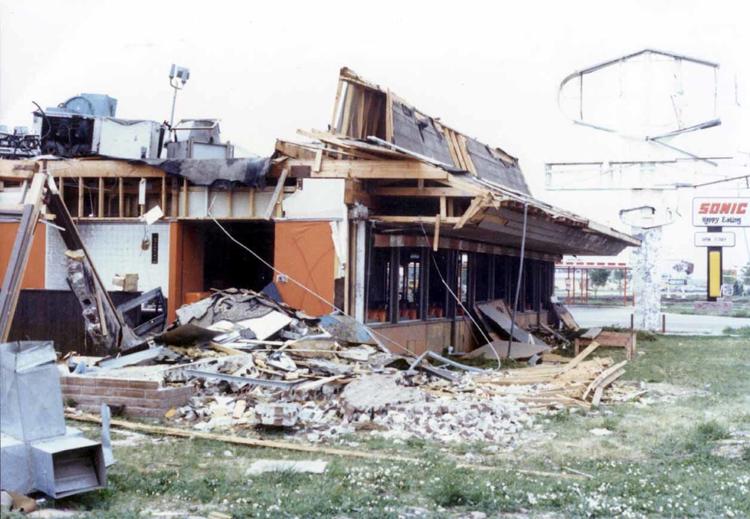 WideWreckage.jpg
wreckagewalk.jpg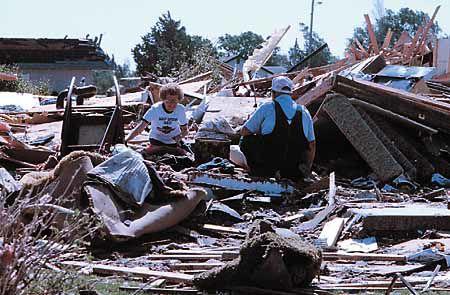 Map1815.jpg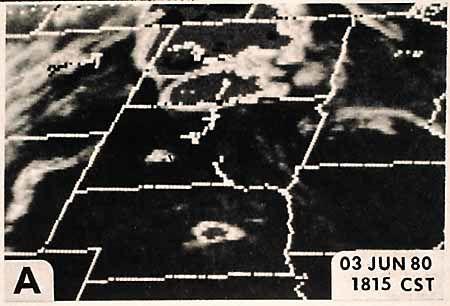 Map1915.jpg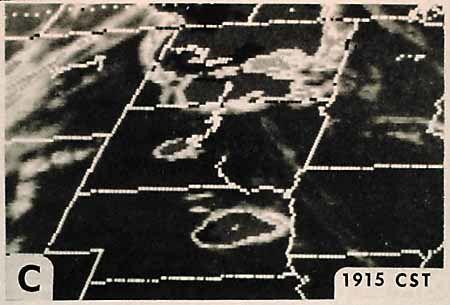 Map2045.jpg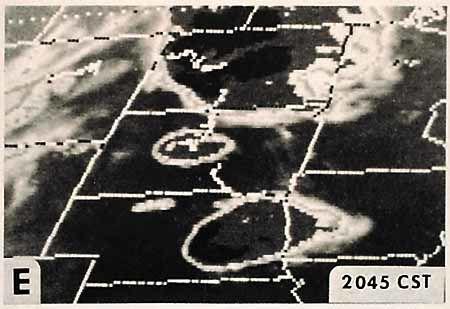 Map2115.jpg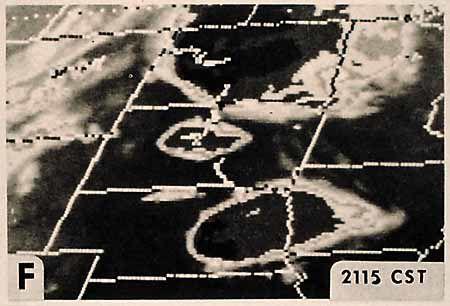 radar.jpg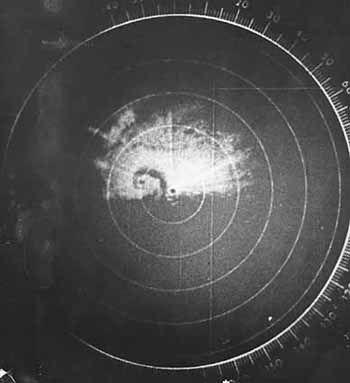 TornadoHillSledding.jpg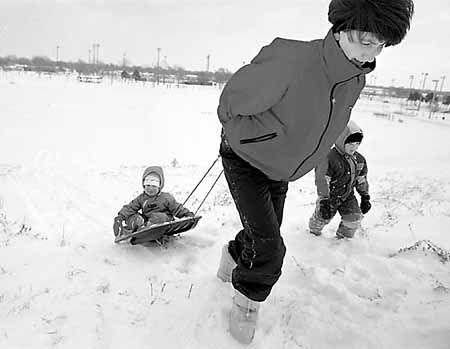 TwisterMap.jpg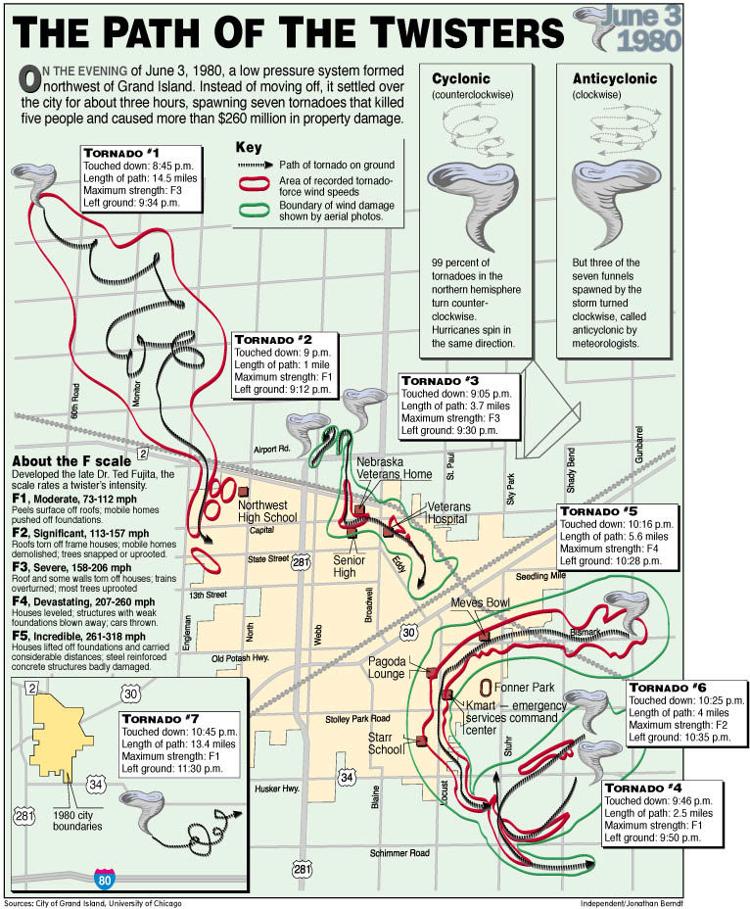 Be the first to know
Get local news delivered to your inbox!