Tragedies such as tornadoes and a deadly virus show a community's resiliency. They're also an opportunity for city leaders to make things better than they were, according to the president of the Grand Island Area Chamber of Commerce.
The most important thing Grand Island learned from the 1980 tornadoes is that it's "critically important to work in a collaborative fashion in order to recover," said Cindy Johnson.
Not only did cooperation allow Grand Island to resume operations, but it also moved the community forward, Johnson said.
Grand Island leaders are to be commended for the way in which South Locust Street was rebuilt and improved, she said.
When you live through a tornado or a virus, "you can come out of them either better than you were before or you can come out of them a victim," Johnson said.
The only way to come out of a crisis better "is to look for collaborative opportunities to make improvements" in how things were done "and see what can be done better," she said.
Johnson is grateful for leaders like Wayne Bennett, who was Grand Island's public works director when South Locust was widened. Sidewalks, lighting and greenscaping were added.
Sometimes it's easy for a leader to "just hold the line" and keep things at the status quo.
"It's much more challenging to be a visionary leader" and "see what the possibilities are," Johnson said.
Fortunately, Grand Island has had visionary leaders over the years, she said. It's great when those leaders are all on the same page, working for an "outcome that benefits the whole," she said.
No one would think South Locust was anything other than it is today, "unless you knew how it looked before," Johnson said.
There were leaders who saw what it could be and could communicate that potential to others. Others bought into the idea and said, "Yeah, I think we should try and do something a little bit different."
"And they did it. We're the beneficiaries of that today," Johnson said.
Tonja Brown of Grow Grand Island notes that COVID-19 is "affecting us over an extended period of time," while the tornadoes' impact was immediate.
The toll is also different. In addition to causing death and injuries, the tornado brought physical destruction. With the coronavirus, the victims are all human.
Regardless of the crisis, "The resiliency is there," Brown said.
The response speaks well of Grand Island and Nebraska. "It's just who we are," she said.
Sometimes it takes a tornado or a pandemic to spotlight that strength.
On Tuesday morning, Brown took part in the regular COVID-19 discussion involving community leaders. Those meetings, held via Zoom, used to be weekly but are now every other week.
At one point, Brown looked down at the bottom of the screen and noticed there were nearly 70 people on the call.
They tune in to share their thoughts and ideas, to talk about the virus and to stay on the same page. That's just one example of Grand Island's resiliency, she said.
Brown, who has lived in Grand Island since the fourth grade, witnessed the 1980 tornadoes.
She remembers walking around and seeing the damage. But she also remembers, the day after the tornadoes, "walking around and seeing people helping people."
With COVID-19, "we can't really see people helping people. It's not quite as obvious as picking up rubble," Brown said.
But people are still helping each other out. People say that if a mask might help other people, "I'm going to wear it." Businesses put up signs showing they care, Brown said.
In 1980, what local officials faced "was no less than a legendary disaster event," said Jon Rosenlund, current director of emergency management for Grand Island and Hall County.
To have "seven tornadoes in one area like that is historic," Rosenlund said.
Great work was done by elected and appointed officials, first responders and volunteers, he said.
"I'm not surprised, though. Because many of those public safety responders are still working today, and they're exceptional at their jobs today," Rosenlund said. Knowing those people "and knowing the kind of professionals they are today, it's no surprise that they did such a great job 40 years ago."
People came from throughout Nebraska to help the people of Grand Island.
"It's a wonderful thing to see the community and the state come together" in disasters, Rosenlund said.
"And it's been repeated over and over when unfortunate circumstances have required it," he said, referring to tornadoes that hit Pilger and other communities in recent years.
"You always see people in Nebraska and the Midwest step in to help a neighbor and help a friend," Rosenlund said.
It's important "for us to remember June 3, 1980, and the difficulties and the challenges that were faced then," he said. We should "recognize that the community rose to the occasion and overcame it through hard work, persistence and service."
Today, we have a new disaster in COVID-19, Rosenlund said. It's much different from a tornado.
"But it still requires everybody lending a helping hand, and we've seen exceptional examples throughout the community of people helping their friends and neighbors, of generous donations of time and material and funds," he said.
The COVID-19 pandemic "will have a tremendous impact" on every household in Grand Island and Central Nebraska, Rosenlund siad.
"I am very grateful for the resilience that we have seen in the community and I've always felt that government doesn't overcome disasters, but communities do," he said.
Communities do it all the time, Rosenlund said. In addition to the 1980 tornadoes, Grand Island overcame the 1967 flood. And Nebraska and Hall County survived the flooding of 2019.
"This is going to be another example that we can point to of the resiliency and the strength of the community here in Central Nebraska," he said.
Rosenlund thanks everyone in the community who's working to stop the spread of COVID-19.
He appreciates everyone's patience. It's been "a long hard struggle," Rosenlund said. "And there's still a long ways to go. But working together, following not only the directed health measures, but also the recommendations, is going to help our lives and get back to normal quicker and more effectively."
---
Looking west from the western edge of Grand Island the night of the tornadoes.
This is the only known photo of the Grand Island tornadoes.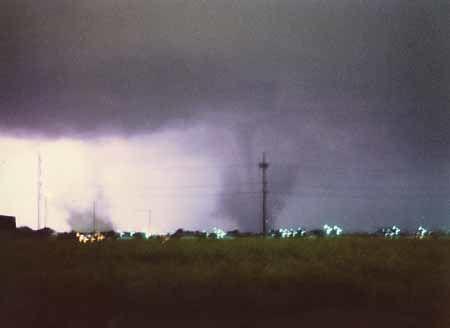 aerial1.jpg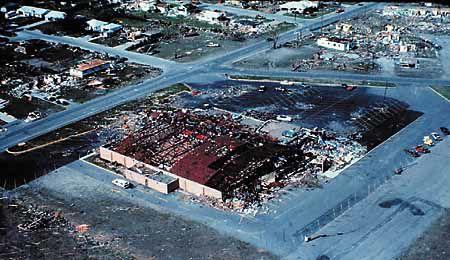 President Carter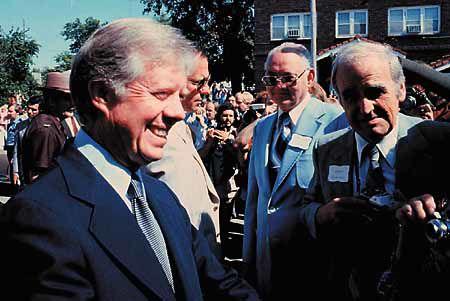 President Carter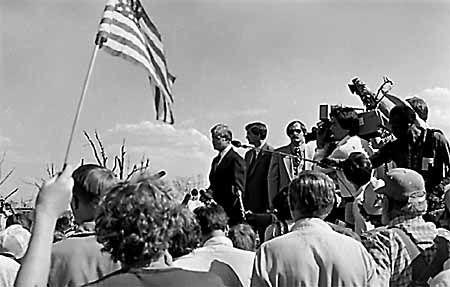 dairyqueen.jpg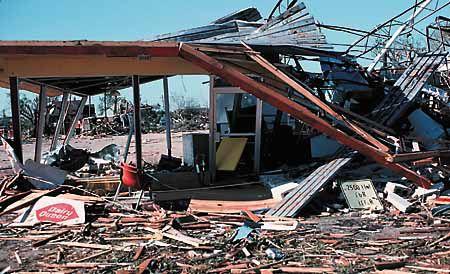 damagedcar.jpg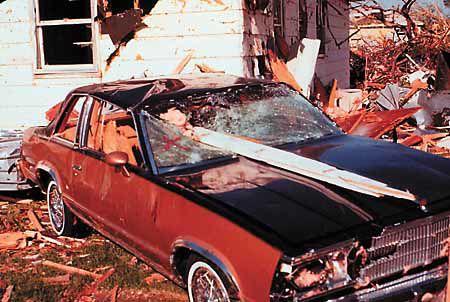 Don Davis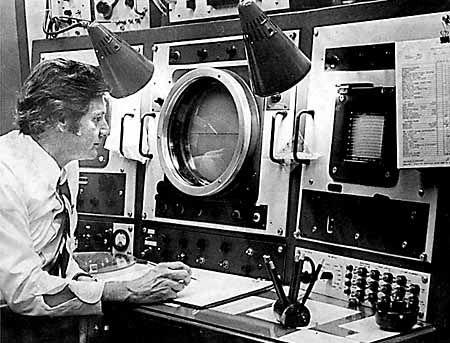 fishellvillageinn.jpg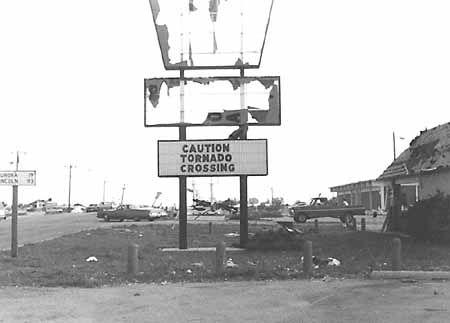 Gordie Scarborough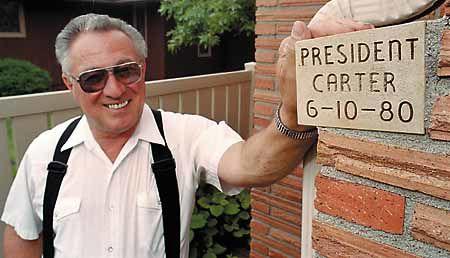 Mayor Robert Kriz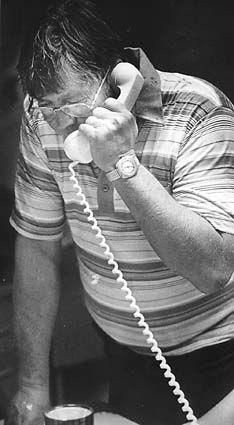 LongJohnSilver.jpg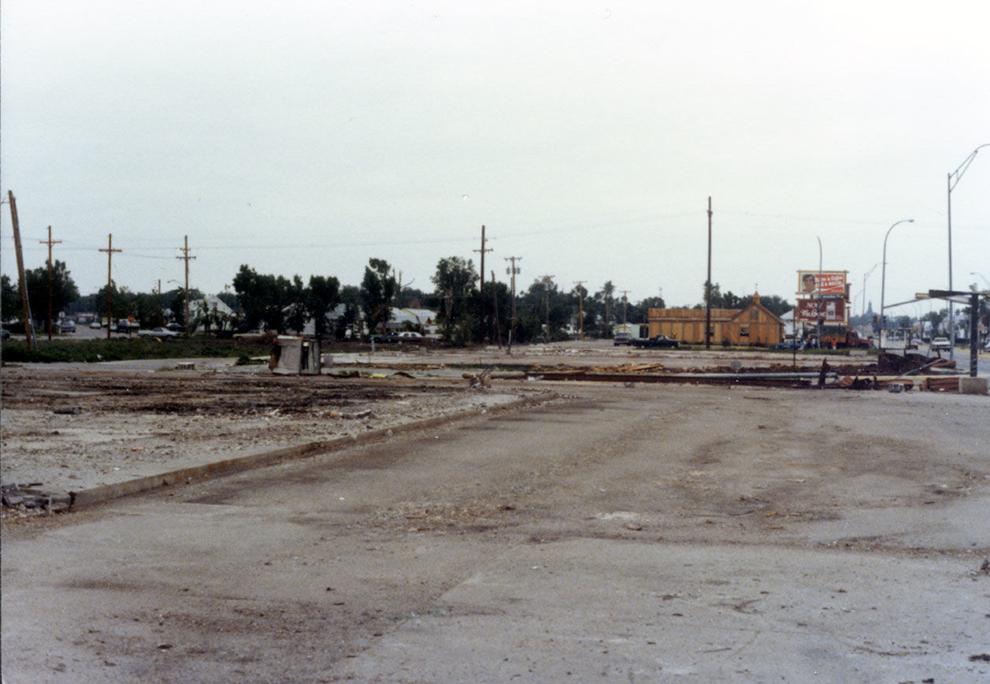 Mevesbowl.jpg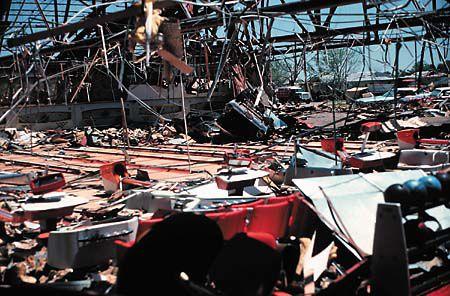 nadoguy.jpg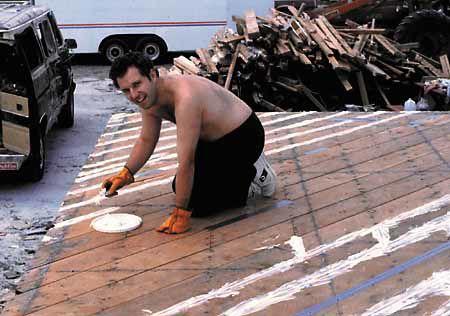 nogymwall.jpg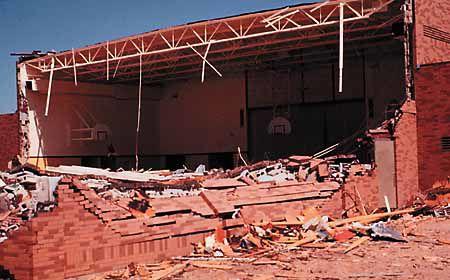 powerpole.jpg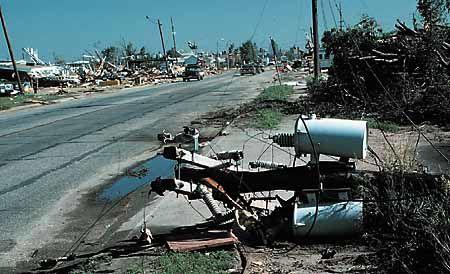 RedCross.jpg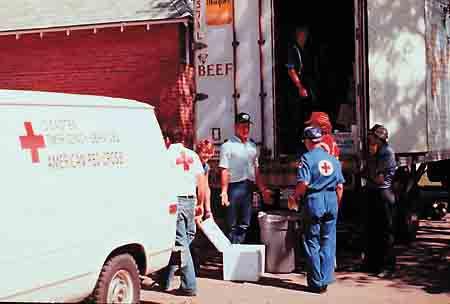 sendmoney.jpg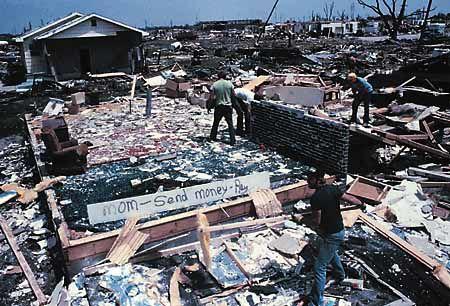 SouthLocustDamage.jpg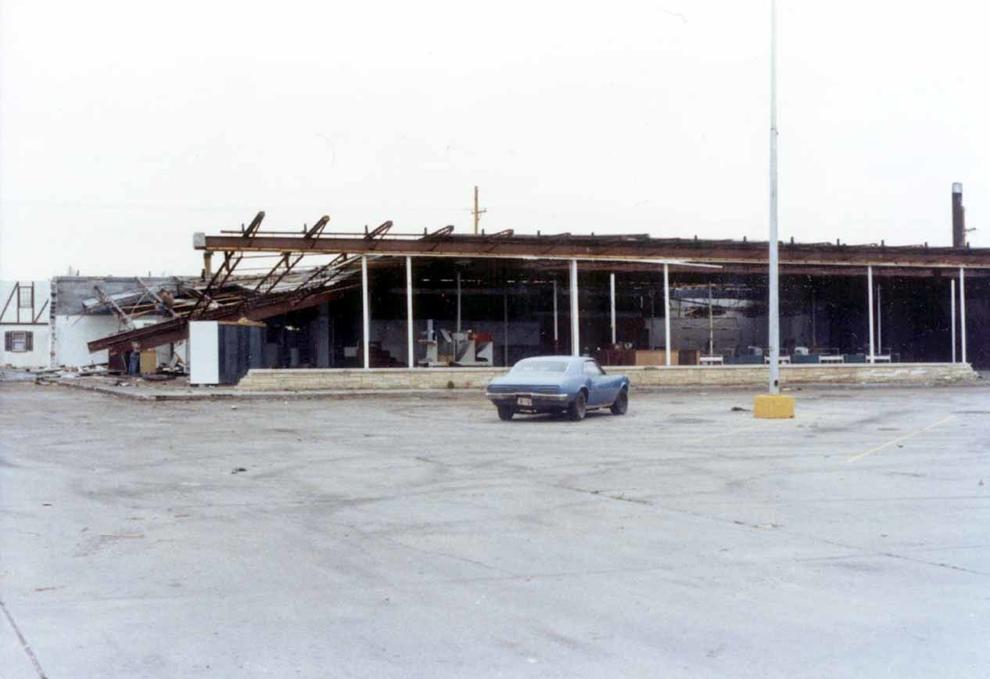 starrbryant.jpg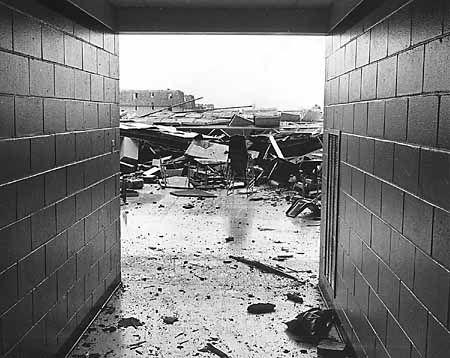 TommysSonic.jpg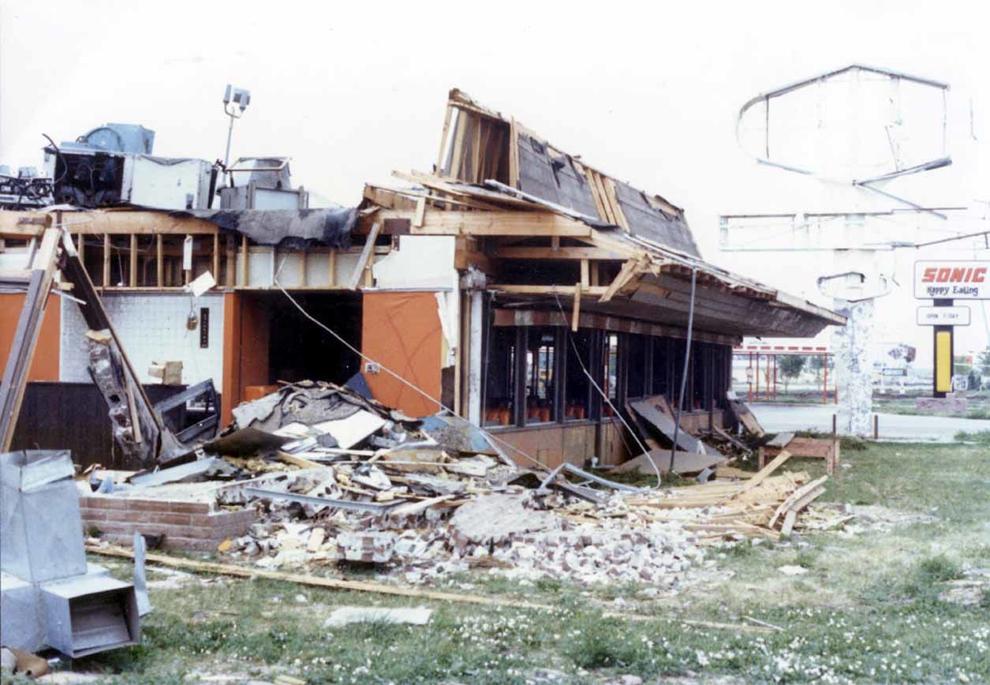 WideWreckage.jpg
wreckagewalk.jpg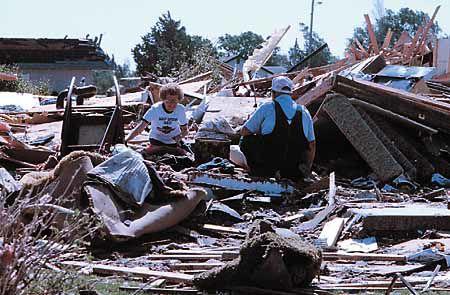 Map1815.jpg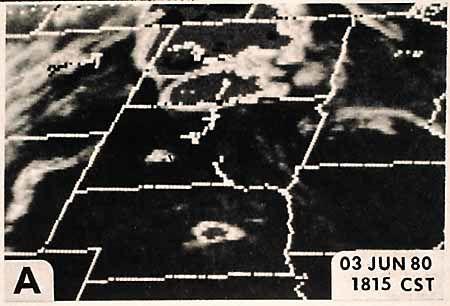 Map1915.jpg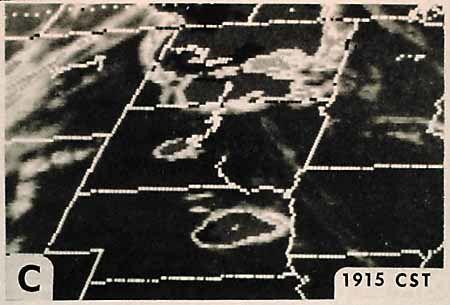 Map2045.jpg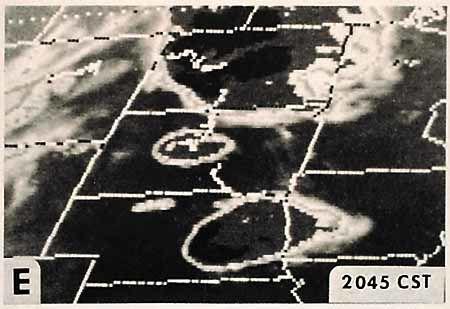 Map2115.jpg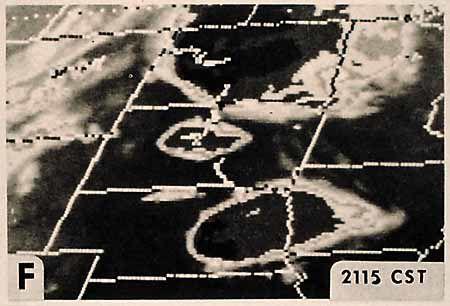 radar.jpg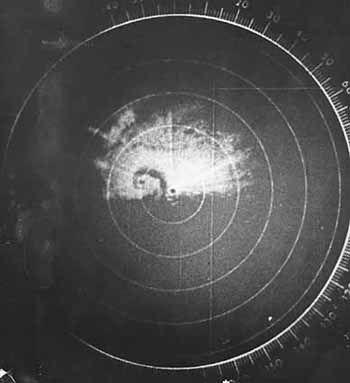 TornadoHillSledding.jpg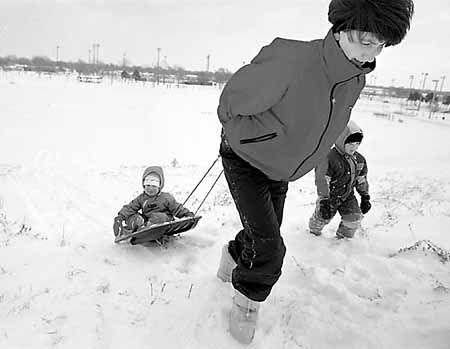 TwisterMap.jpg