Hurts Donut's company T-shirts ask, "Wanna Hurts donut?"
On Wednesday, Grand Island answered that question with a resounding "Yes!"
With more than 3,000 pastries in tow, the Hurts Donut Emergency Donut Vehicle visited Grand Island.
Typically, when the Emergency Donut Vehicle visits an area, the company has customers form two lines, cash and credit, and sells out in 30 to 45 minutes.
However, in order to prevent coronavirus spread, the company set up a drive-thru style doughnut shop in the Abundant Life Church parking lot. It takes about 1½hours for its drive-thrus to sell out.
The drive-thru was scheduled to open at noon, but vehicles began lining up before 11 a.m.
As noon approached, more vehicles arrived until the line stretched from the church parking lot to Highway 281 and Webb Road.
Soon a traffic jam formed within the parking lot and left the drive-thru at a standstill. However, after volunteers and officers from the Grand Island Police Department arrived to help direct traffic within the parking lot and on Faidley Avenue, the traffic started flowing.
---
PHOTOS: Hurts bring emergency donuts
061720_hurtsdonut2_ep.jpg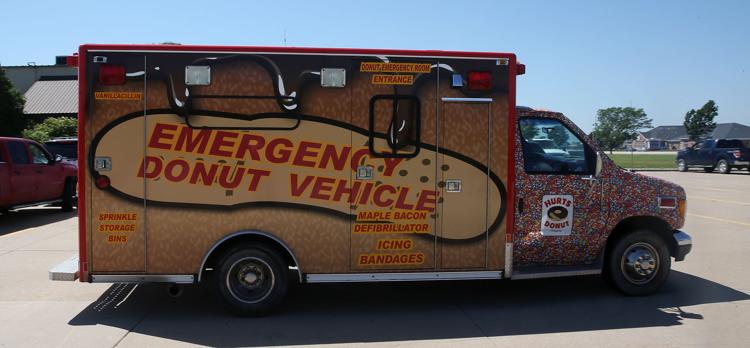 061720_hurtsdonut1_ep.jpg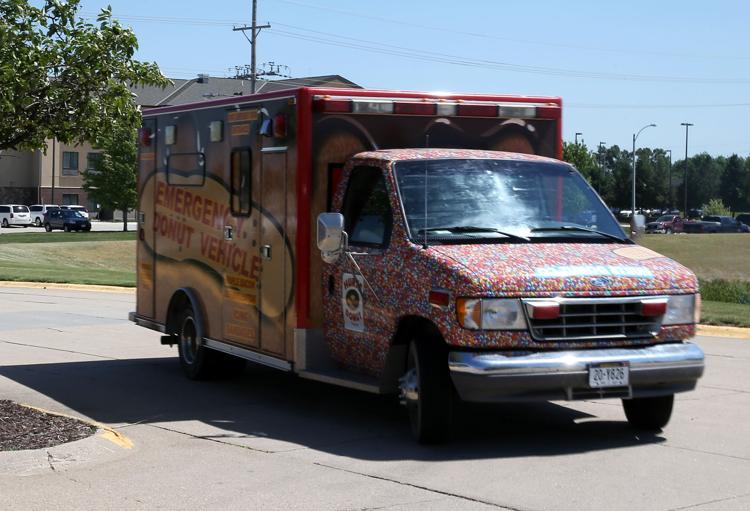 061720_hurtsdonut0_ep.jpg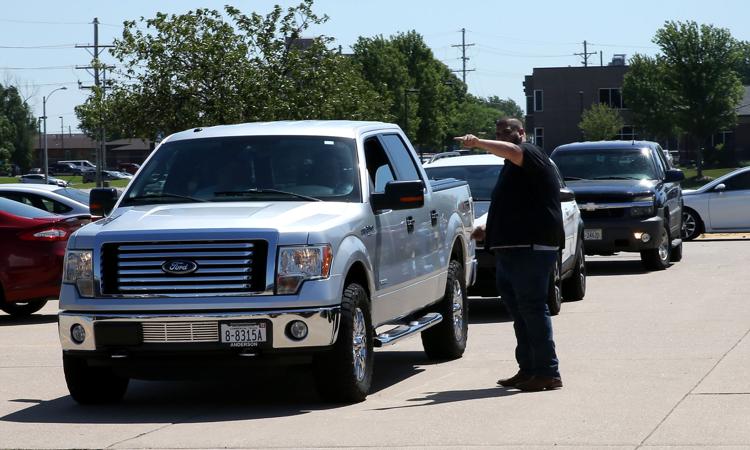 061720_hurtsdonut3_ep.jpg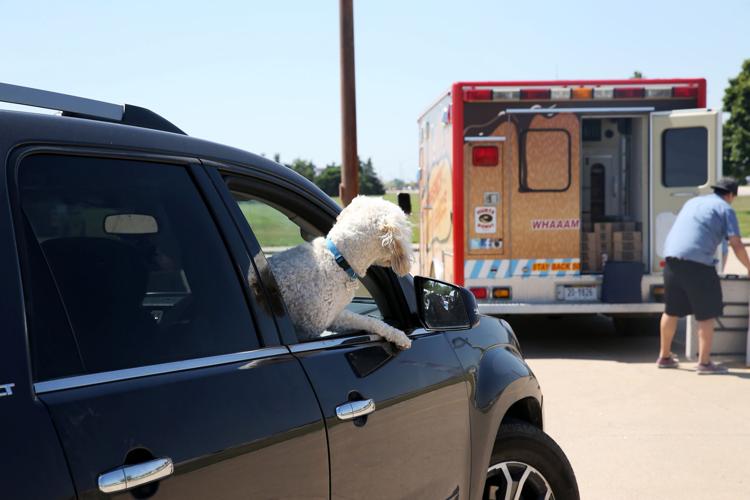 061720_hurtsdonut4_ep.jpg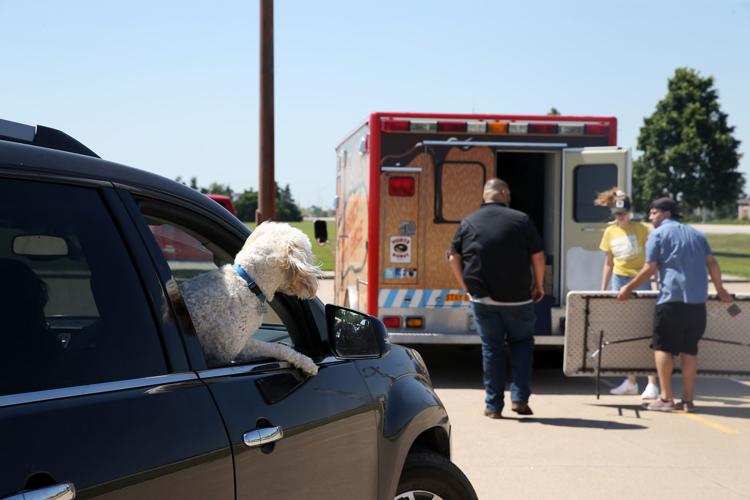 061720_hurtsdonut5_ep.jpg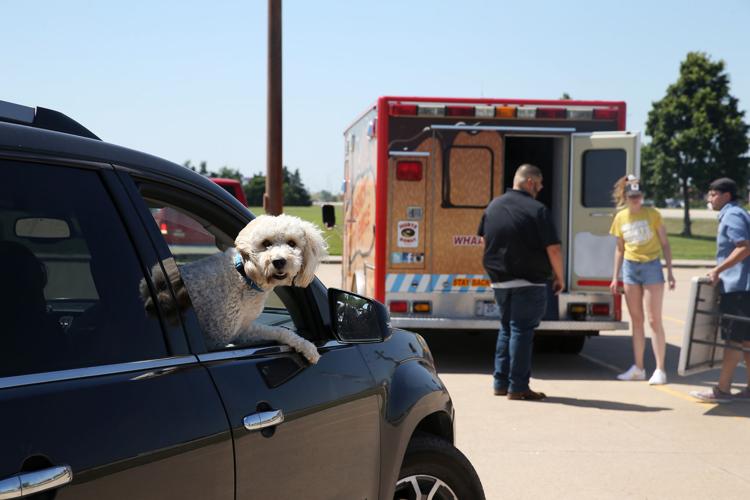 061720_hurtsdonut6_ep.jpg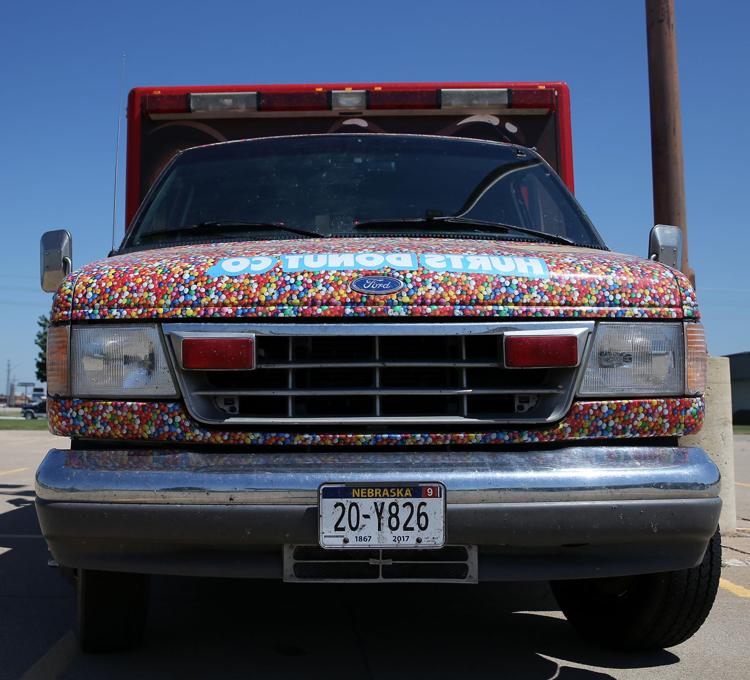 061720_hurtsdonut7_ep.jpg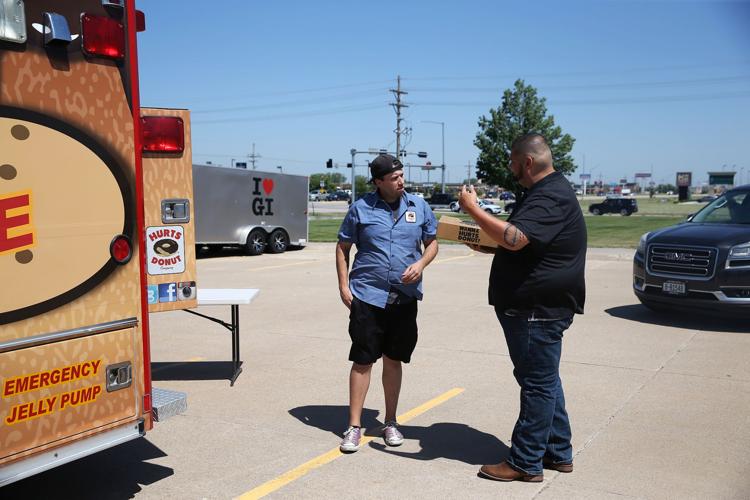 061720_hurtsdonut8_ep.jpg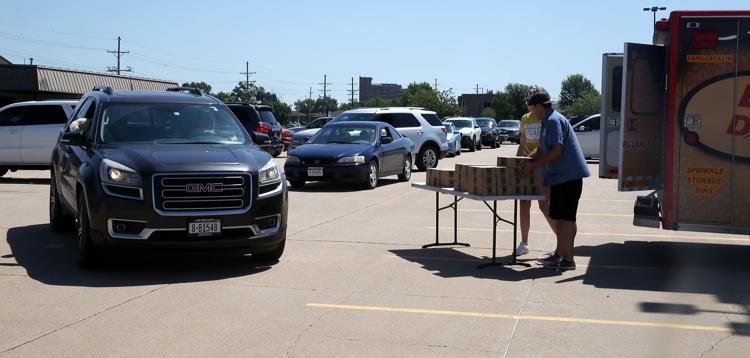 061720_hurtsdonut9_ep.jpg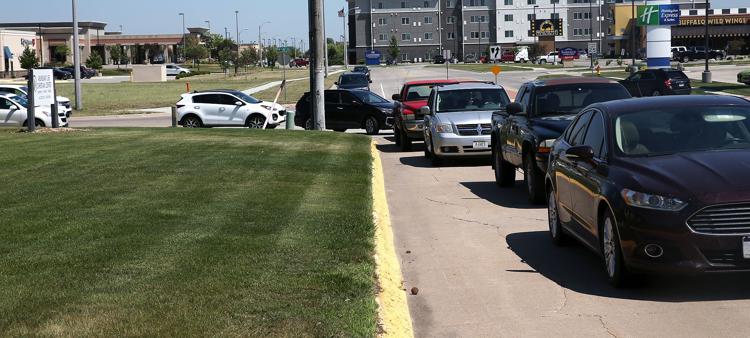 061720_hurtsdonut10_ep.jpg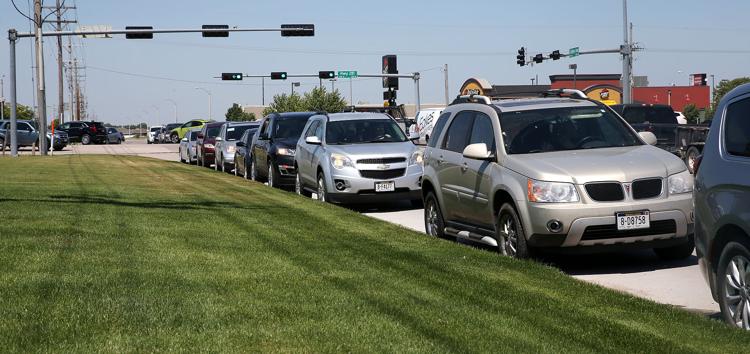 061720_hurtsdonut11_ep.jpg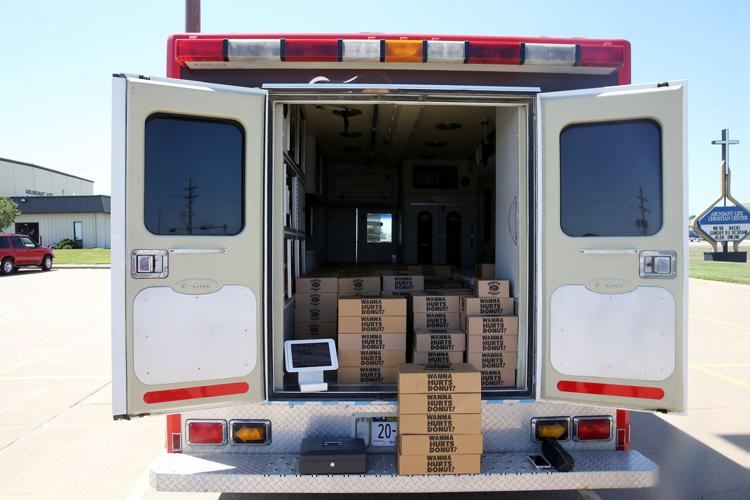 061720_hurtsdonut12_ep.jpg