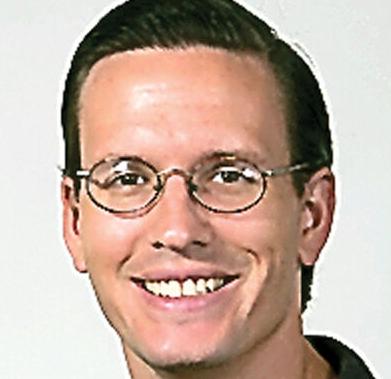 During the height of the pandemic, that was a question that I found myself asking way too often.
In a work-from-home world, when the alarm went off, it was common to question — why? Did I need to make the 15-second commute to the basement "office?"
Was it a day off and I needed to throw on some clothes to go somewhere, something I didn't have to do in a jammies-are-appropriate dress code world of WFH.
Those issues disappeared with many offices returning to a semblance of normalcy. (Until your children have a four-day weekend from school and your day off during that span switches spots from usual. Then it is a return to mass confusion.)
More often than not, I am once again 95% sure what day of the week it is.
However, the never-ending question still looms — what month is it?
This has been an issue my entire adult life. The first instance of confusion happened many, many years ago when working a retail job while in college.
I suffered my first case of confused-about-the-season vertigo while working on Labor Day and putting up Christmas displays.
Things haven't improved over the years. Our country's favorite holiday seems to be jumping the gun.
And it's not just buying Christmas trees in shorts weather.
A fan of Octoberfest beverages wouldn't seem to object to their availability slowly creeping earlier and earlier on the calendar.
But once they start hitting the shelves and taps before school starts, you might be ready to sip something else once October finally rolls around.
And that's a good things, since winter lagers and those types of seasonal goodies are showing up by now.
The annual deluge of pumpkin spice everything invading our stores' shelves probably will intersect soon enough with Independence Day.
Are we truly ready for pumpkin spice sparklers at our Fourth of July barbecues?
That may seem like an absurd idea. But I propose that pumpkin spice latte eyeglasses frames are also absurd, yet those are a reality.
If I wear those, will it appear clearly to me how much we have overdone this whole pumpkin spice thing?
Green Day trended as usual on Friday since the "Wake Me Up When September Ends" memes made their annual — on time — appearance.
But one of these years, we're going to be waking Green Day up on June 1, and at that point we'll all feel like American idiots.
I want candy, Octoberfest brews and pumpkin spice everything (at a 90% less availability rate) to be found only in October.
Give me turkey, stuffing and gravy in November.
Throw out those Christmas tree displays onto the floors of stores as soon as the Black Friday crowds clear out.
I'm not ready for St. Patrick's Day football jerseys to be available for browsing in your local sporting goods stores each fall.
Let me have a chance to answer "what month is it?" with 95% certainty.
Dale Miller is a sports writer for the Independent. Once a week he wanders away from the sports department to offer his take on non-sports related topics. Email him at dale.miller@theindependent.com