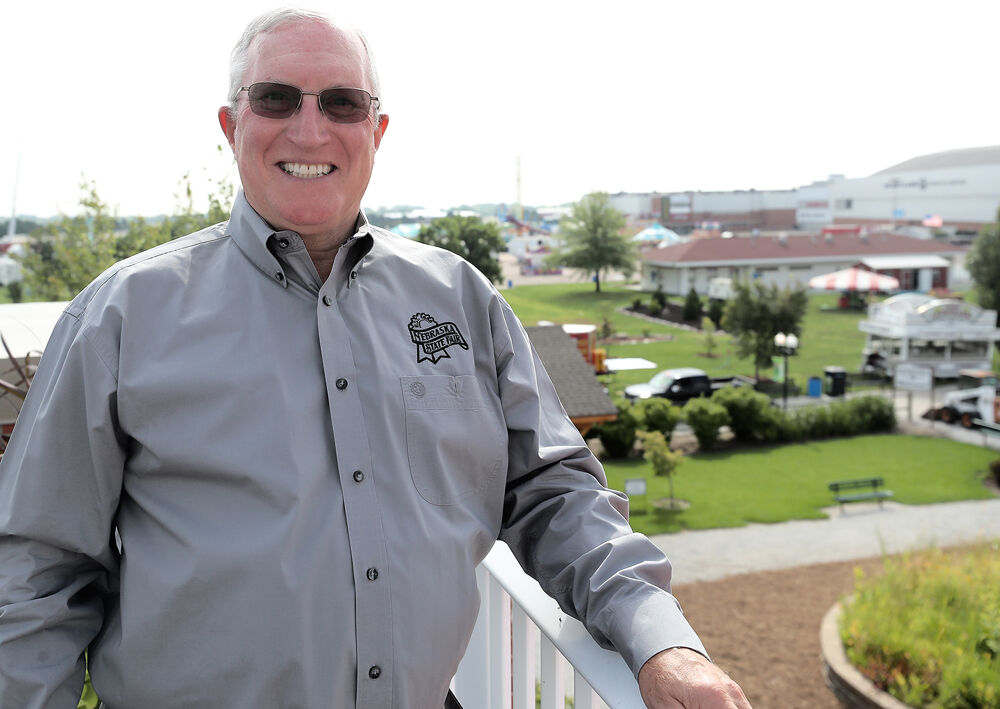 It is Nebraska State Fair time.
From today through Sept. 6, there will be "Nothing More Nebraskan" than the Nebraska State Fair, said State Fair Executive Manager Bill Ogg.
After several years during which weather and the COVID-19 pandemic have disrupted the fair, it is back with livestock shows, carnivals, concerts, exhibits, food and much, much more.
Saying that the Nebraska State Fair has traveled a rough patch of road for the last several years is an understatement, said Beth Smith, chair of the Nebraska State Fair Board of Directors.
In 2019, in celebration of the fair's 150th anniversary, the fair spent a lot of money to host an 11-day extravaganza only to see a lot of rain drown its parade.
Last year, the pandemic eliminated concerts and carnivals and a lot more, but as Ogg said, there was still "Nothing More Nebraskan" as 4-H'ers and FFA kids were able to bring their best animals and exhibits to compete in the youth exhibition that is at the foundation of the fair.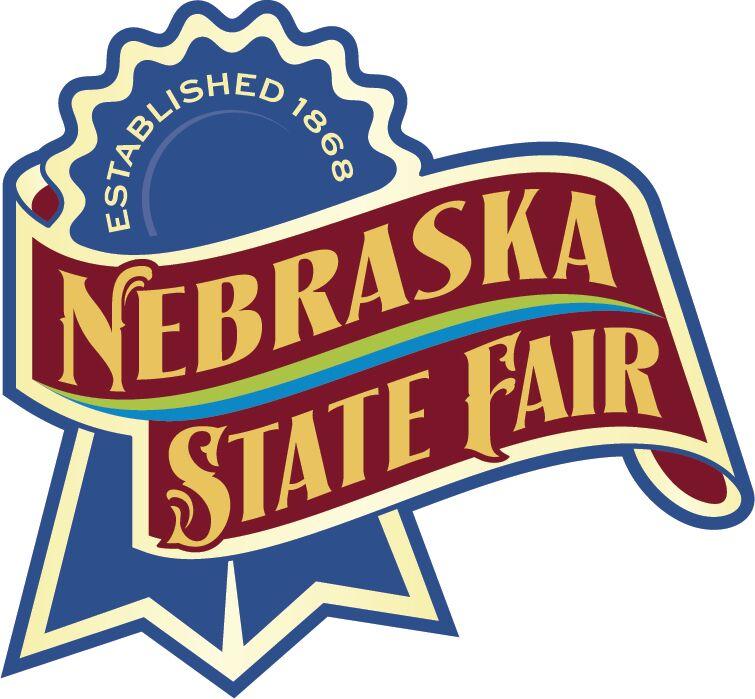 Smith credited Ogg's leadership and experience for helping the fair through its recent difficulties. He was hired early in 2020 in the wake of the turmoil of the waterlogged 2019 State Fair that left the fair in financial despair.
"Our financial situation has turned around so dramatically," Smith said. "We have learned a lot of lessons through our tough times. We're looking at implementing fiscal policies that will give us the proper reserve should we have another rainy year. We do need that rainy day fund. I think we're doing the right things. I want the people of Nebraska to know that we're running a very conservative shop, and we've really got our finances in great shape."
Growing through tough times
You learn from adversity, Smith said.
"We have learned a lot from our experience last year and now I feel like we can really put on a great show," she said. "We're prepared to have a more normal-sized fair this year, while still doing it safely."
With COVID-19 still on the minds of the public, both Smith and Ogg said the fair will be following the public safety guidelines from local health authorities to make sure their guests enjoy themselves in a safe manner.
Ogg said they have been consulting with the Central District Health Department on a daily basis.
"Certainly, we will follow all of the recommendations that are given to us and employ those, as we certainly want our guests to be safe," Ogg said. "We also want them to be healthy and happy and come have a lot of fun and be as comfortable as we can make it."
There are plenty of reasons to celebrate this year's fair as it works to return to the normalcy of its first nine years in Grand Island.
With youth participation a big part of the fair's success for more than 150 years, Ogg said, young people's livestock entries are up in nearly all 4-H and FFA categories.
"There's a couple of areas that are off a bit from 2019, but we have more entries of our 4-H and FFA exhibitors coming back for the 2021 fair than what we had in 2019," he said. "So, there's a rebound effect. We should have one of the strongest participation years in 4-H and FFA."
Ogg said that's an important barometer for the fair as youth participation is strong.
"It is important to our mission of ag education and agriculturally oriented youth," he said. "That feels really good."
Ogg said that while you never know until the show is over, "things feel pretty good right now."
Like many other events and businesses, the State Fair is "struggling to find an adequate number of help."
But they noted that the State Fair is blessed with so many volunteers, both locally and from across the state, who help make the fair success each year.
Changeable weather
As with any outdoor event, weather is always a concern for the State Fair. Ogg said they are working closely with the National Weather Service in Hastings on moment-to-moment forecasts to make sure fairgoers, vendors and exhibitors are safe.
Opening day of the fair will have temperatures in the low 90s with a 20% chance of showers and thunderstorms and a chance of thunderstorms overnight.
On Saturday, temperatures will again be in the low 90s with a 40% chance of showers and thunderstorms after 1 p.m. There is a chance of showers and thunderstorms, mainly before 1 a.m.
On Sunday, temperatures will only reach a high of 80 with a 20% chance of thunderstorms overnight. Monday will be mostly sunny with a high of 85 and an overnight chance of thunderstorms. Tuesday and Wednesday will have sunny weather with temperatures near 90.
Keeping their guests safe is a priority for the fair officials as the event has annually drawn close to 300,000 visitors since it first came to Grand Island in 2010. Ogg said the fair is working closely with both Grand Island and Hall County law enforcement authorities, as well as the Nebraska State Patrol and the FBI to "help our guests have a great event."
Going virtual
New this year, the Nebraska State Fair will livestream select agriculture events and offer a dedicated 24/7 livestream of the birthing pavilion.
Ogg said Nebraskans can view 4-H, FFA and various ag shows throughout the 11-day event. A full schedule of the livestock events that will be broadcast is available at StateFair.org. Click on "Livestream" at the top of the page and select the event to view. Featured cameras include:
— 24/7 livestream from the Birthing Pavilion
— Aurora Cooperative Pavilion
"This is an excellent way for Nebraskans to experience the fair from every corner of the state while providing agricultural education to Nebraska youths," Ogg said.
While much of the State Fair is an outdoor experience, there are some crowded venues, such as the Fieldhouse, where 4-H and FFA exhibits are displayed, the Fonner Park Concourse and Pinnacle Bank Expo Center. Again, Ogg and Smith said the fair will be following the guidelines of the Central District Health Department. Masks are recommended, especially for those who are immune compromised, considering there has been a recent uptick of COVID-19 cases locally and across the state.
Ogg said there again will be sanitizing stations throughout the fairgrounds.
Entertainment galore
He said the fair board has invested the fair's budget "wisely in the entertainment that we're offering." With an entertainment budget of $375,000, three concerts are being performed outdoors, starting with Modern West featuring Kevin Costner on Thursday; BandaLos Sebastianes on Friday; and Jon Pardi on Saturday.
Ogg said ticket sales as of Wednesday for Modern West and Jon Pardi have exceeded what they would have been able to sell if the concerts were held at the Heartland Events Center, which can seat about 5,000 people.
Two concerts will be held at the Events Center. On Monday, there's the Happy Together Tour that features popular bands of the 1960s, and on Tuesday there is the Warrant and Skid Row concert, which is brought to the fair by 40 North Tap and Grill of Grand Island.
Other major ticketed events that will take place outdoors are bullfighting today; Indian Relays on Saturday and Sunday; tractor pull on Sept. 5; and on Labor Day, a demolition derby.
Ogg said fairgoers will experience a lot of great entertainment, whether on the many stages around the fairgrounds or with strolling acts, that can be seen for the price of fair admission. More than 4,425 hours of entertainment are available to fairgoers with the price of admission.
Optimism abounds
Other signs that the fair is making a comeback are that open class exhibitors are up, many favorite and new food vendors will be at the fair and the carnival will be back with many new and favorite rides.
Another indicator, Smith said, that bodes well for the State Fair is that attendance and exhibits have been up at many of the county fairs around the state this summer.
"People are eager to get out," she said. "We're hoping for a great crowd this year."
As for the future, following this year's fair, there will be changes to Fonner Park as work will start on a new casino and resort there. Some places, such as the Fonner Park Concourse, will not be available because of the new casino and resort.
With the assistance of the 1858 State Fair Foundation, work has started on a master plan for Fonner Park that will accommodate the new casino and resort, but also account for continued growth of the Nebraska State Fair and the many national livestock and equestrian events that are hosted there.
But the focus right now — and for the next 11 days — will be the 2020 Nebraska State Fair, both Ogg and Smith said.
"Come on out to the fair," Smith said. "It'll just be a great show."