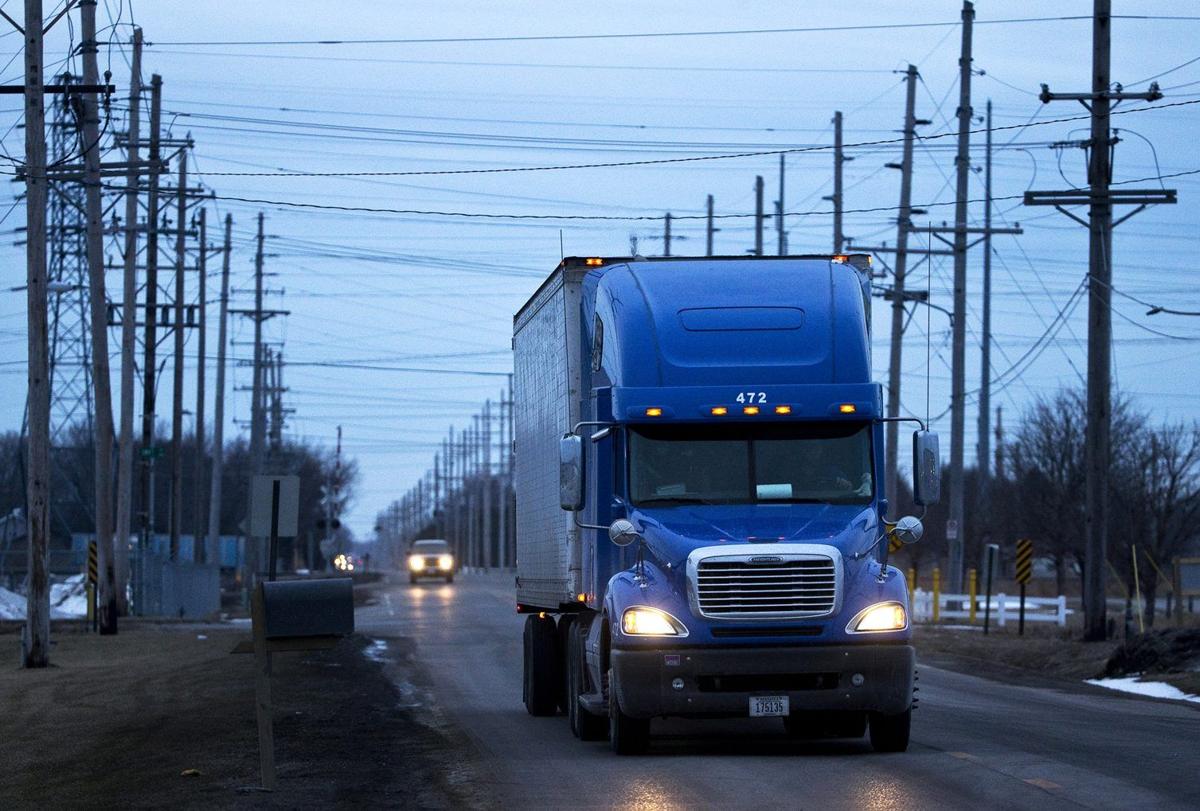 Contrary to a report from PETA this week, JBS says it does not keep cattle inside trucks longer than federal law allows.
In a news release issued Tuesday, PETA said that JBS "forces cattle transported from as far away as Montana to languish in idling trucks outside its Grand Island plant for up to 10 hours before being unloaded, causing extra suffering and even leading to deaths."
Nikki Richardson of JBS USA corporate communications said JBS USA is committed to animal welfare and humane handling.
"Despite claims to the contrary, the truth is that JBS Grand Island is not overbooking cattle, we do not source cattle from Montana for shipment to Grand Island and we are confident there have been no violations of the 28-hour law at the facility," Richardson wrote in an email.
Richardson noted that JBS Grand Island "is in phase two of a nearly $100 million investment that includes enhanced animal handling facilities and new cattle pens designed by acclaimed animal welfare expert Temple Grandin. The state-of-the-art cattle handling facilities provide improved welfare for animals entering the facility and increased safety for our team members."
The U.S. Department of Agriculture says livestock can be on a truck for a maximum of 28 hours, which includes travel time.
"JBS previously stated that it was constructing new pens to keep them in — but neither denied the allegations nor pledged to make any immediate changes to avoid such delays, such as by better scheduling trucks' arrivals," says the PETA press release. "According to reports, deliveries of cattle are overbooked in an effort to maintain a high 'kill ratio.'"
"According to disturbing firsthand accounts, JBS knowingly lets cows languish in transport trucks for hours in the heat and cold, increasing its bottom line at the expense of the animals," PETA Senior Vice President Daphna Nachminovitch says in the release. "PETA wants immediate assurance that JBS will end the backups — which is the absolute least it can do for animals headed for slaughter."
PETA called on JBS USA to take immediate action to end the wait time. The organization has also requested that the U.S. Department of Agriculture investigate JBS.
In her statement, Richardson wrote, "We believe we are establishing a standard for animal handling at JBS Grand Island. We are excited about what our continued investment in the facility will mean for animal care, team member health and safety, and our more than 675 local producer partners that supply JBS Grand Island with the highest-quality American cattle."
The expansion project, expected to be completed in early 2021, will include a temperature-controlled harvest floor and reconfigurations of the facility.
A JBS release in May 2019 said the 107,000-square-foot expansion and facility enhancements "will better position the company to sustainably meet evolving customer and consumer expectations for high-quality, great-tasting U.S. beef products."
The Grand Island facility produces almost 1 billion pounds of beef and beef products a year.
The PETA release notes that its motto reads, in part, that "animals are not ours to eat." The animal rights organization says it "opposes speciesism," which is "a human-supremacist worldview." PETA maintains "that other animals have a central nervous system and sense of self-preservation, just as humans do, and that the best way to help prevent cows, pigs, chickens, and others from suffering in slaughterhouses is to go vegan."