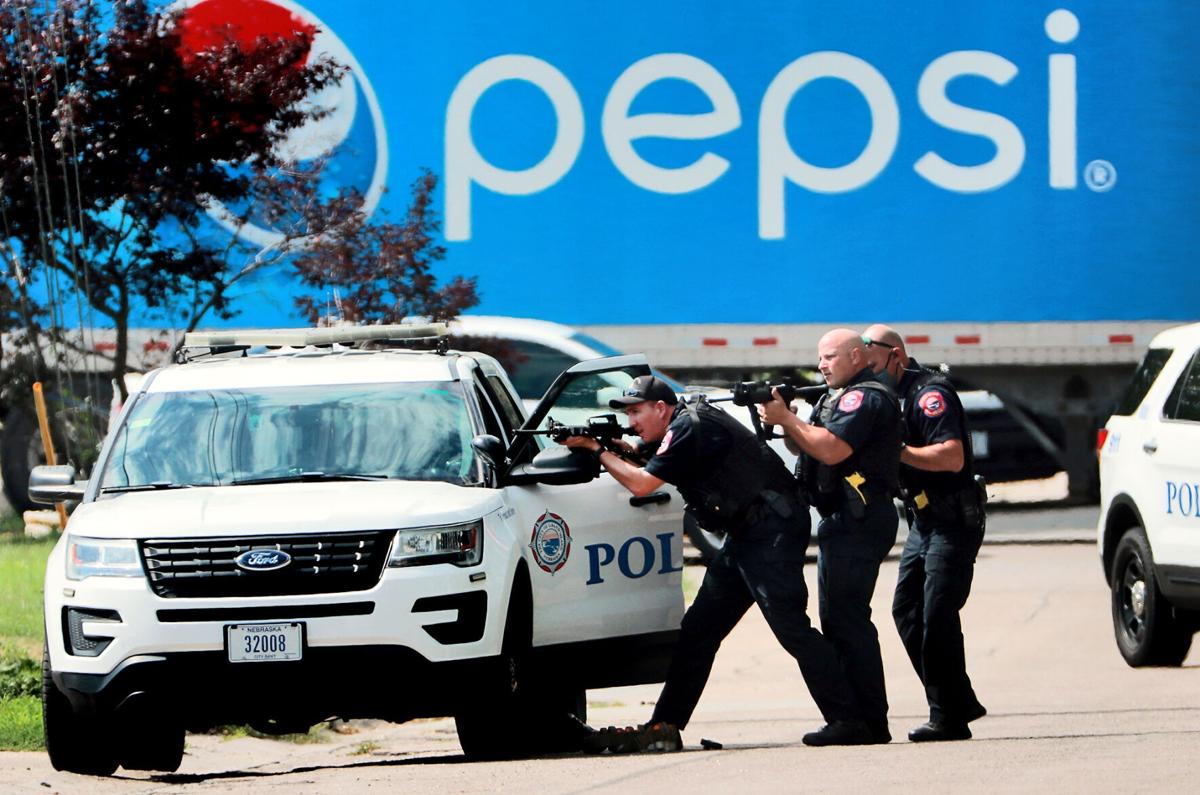 Hall County law enforcement agencies say they try hard to have a staff that reflects the makeup of the community.
Of the 83 sworn officers on the Grand Island Police Department, 75 are white. Of the other eight, one is Black, three are Hispanic, one is Asian and three are of mixed races.
"We are public servants and as such I think it's always important to strive for a police department that looks like our community, and our community is very diverse," said Capt. Jim Duering of the GIPD.
But for whatever reason, "we never seem to get applicants in those types of numbers — something that would make that possible," Duering said.
The minority percentage of Grand Island police officers is 9.6%. The minority population in Grand Island itself is 37.4%. The city has 51,267 residents.
One factor in the police figure is civil service, which Duering says is a good and fair process. It prevents the department from hiring an officer's nephew, for instance, over someone who's more suited for the job.
But civil service sometimes prevents the department from hiring an applicant "that we really like" because of the scoring process, he said.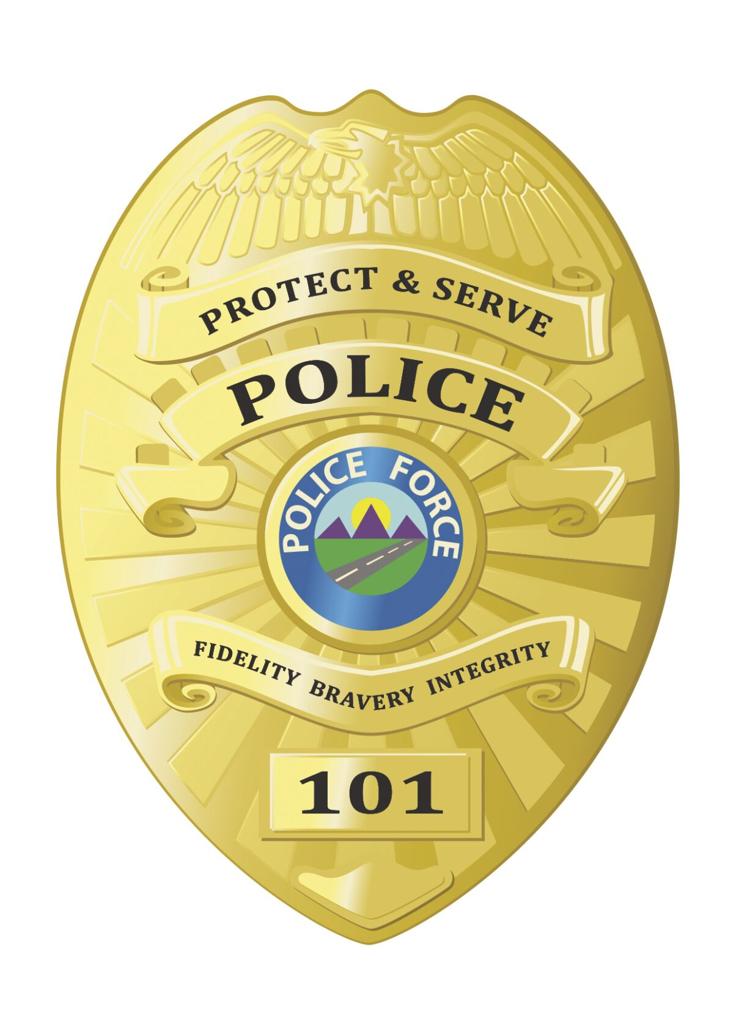 Civil service is not geared toward or against any ethnic groups, but the testing requirements prevent the department from looking at some candidates, Duering said.
The Hall County Sheriff's Department has 30 sworn officers. Of those, 27 are men and three are women. All are Caucasian.
For the Sheriff's Department, like GIPD, recruiting never stops. Like many others nationwide, those departments always are looking for candidates.
The Sheriff's Department seeks candidates on the Nebraska Law Enforcement Training Center website and a local Spanish website. Other efforts are made through a veterans organization and Central Community College.
The department puts the word out in as many places as it can "without breaking the bank," said Sheriff Rick Conrad. Still, it's a struggle.
On the most recent round of hiring, a couple of Hispanic individuals applied. One of them is still in the loop. The other withdrew his name because the job wouldn't have worked with his schedule.
The department was sad to see him go, Conrad said. But the sheriff would rather hear about a difficulty now than in the middle of training.
Conrad can't remember any minority deputies in his time in the department, which he joined in 1993.
While the Hall County Sheriff's Department has no sworn officers of color, the county as a whole has a minority percentage of 34.9%. The county's population is 61,353.
Conrad said he knows that people who work in law enforcement don't receive high levels of support in many parts of the nation.
"I understand this doesn't seem to be a great job, but people need to understand where we're at," he said.
In the U.S., "we're in the best place to be in law enforcement," Conrad said.
Support for officers in Nebraska "is amazing," he said. "I mean, I've seen nothing but support."
At a recent meeting, Conrad said, he told an attendee from another state that "we feel blessed that we're cops in this part of the country because of the way that we get treated. Our citizens support our law enforcement."
Duering feels that Grand Island police are getting better at reaching out to minority communities.
Efforts are being made to make sure that "they feel comfortable having this job because I don't know that that's always been the case," he said.
For whatever reason, members of some minority communities "just haven't applied for the job," Duering said.
The Grand Island Police Department is starting to place advertisements in Spanish.
GIPD is trying to get "buy-in from the families," Duering said.
The department knows that it's hard to be a police officer without family support.
"You really have to have support outside of the workplace," Duering said.
By state statute, an officer has to be able to read and write English.
While officers need to speak English, GIPD believes that advertisements in Spanish will help explain to families "exactly what this job is," and how much fulfillment officers can get out of the job, Duering said.
If families have a better understanding of the job, "then I think we're more likely to get applicants from those groups," he said.
The department has hired some young Hispanic officers.
"We're hoping to see that as a trend," Duering said.
Of the Grand Island Police Department's 83 sworn officers, seven are women.
All things considered, seven is "a pretty good number. But we would take double that or triple that if we could, obviously," Duering said.
At the Hall County Sheriff's Department, the male-to-female ratio has pretty much stayed the same, Conrad said.
Around the area, law enforcement agencies are as white as a winter day.
But some sworn officers are women, and sheriffs and police chiefs say they'd like to have more women and people of color apply.
The Central City Police Department has five sworn officers, including Chief Mark Hogue. All are Caucasian men. The department is short one officer right now.
Hogue says the department makes efforts to hire women and minorities. "Absolutely," he said. "We have no preference. We'll pick the most qualified person."
The Central City department did have a female officer, but she resigned recently to take a position at another agency.
In Aurora, the police department has nine sworn officers, all of whom are white men.
The department would be happy to hire women and minorities, said Chief Paul Graham. If they apply, they're interviewed.
"And if they meet everything that we need for them to come onboard, then heck yeah," Graham said.
The last time the Aurora Police Department hired someone, "it was hard to find good applicants," he said.
The department had to put someone through the academy, which it hadn't had to do for about 18 years.
"Usually we get good certified officers that apply, and then we don't have to send them to the academy," said Graham, who has been with the department 27 years.
The Howard County Sheriff's Office has four full-time officers. That number is normally five.
"Well, technically we should be six, but the county took one away from us years ago and won't give it back," said Sheriff Tom Busch.
Including part-timers, the department has 10 sworn officers. All of them are Caucasian men.
At about the time Busch started, the department had two female deputies. One of the women had just left, but the other woman remained. "And she stayed with us until she got married," Busch said. Her husband's job wouldn't allow him to live in Howard County, so she took a job with another agency.
The St. Paul Police Department has four sworn officers, including Police Chief Marcus Paczosa. All four of the officers are male and white.
The department hasn't had much turnover in recent years. A deputy who'd been there for three and a half or four years was succeeded in August by a man who had just graduated from the academy.
When there is an opening, "We just go off the applications," Paczosa said. "The best-qualified applicant — that's usually the one we try to hire."
The Hamilton County Sheriff's Department has nine sworn officers, including Sheriff Kirk Handrup. All are Caucasian men.
"We have hired females in the past," Handrup said. "I've hired two female officers and I've had one African-American male."
The Sherman County Sheriff's Office has five sworn officers, all of whom are white men.
The department has tried to attract women and minorities, said Sheriff Michael Jepsen.
"Absolutely, yeah," Jepsen said. "We just haven't had any apply. We did have one female apply that was uncertified, and the male was certified with experience. So we went with him."
The Merrick County Sheriff's Department has nine sworn officers, including Sheriff John Westman. Eight are men and one is a woman. All of them are white. The department also would like to hire more women and minorities.
"Oh, absolutely. I wish I could get more," Westman said. "It's hard to get female sworn officers. It's really always been difficult for us."
The department's current female deputy is "absolutely amazing," he said.
Westman can remember perhaps two women who've applied for a road deputy position.
Minority applicants are even fewer. He would like to see more people of color apply. "Send them my way," he said.
Get local news delivered to your inbox!
Subscribe to our Daily Headlines newsletter.