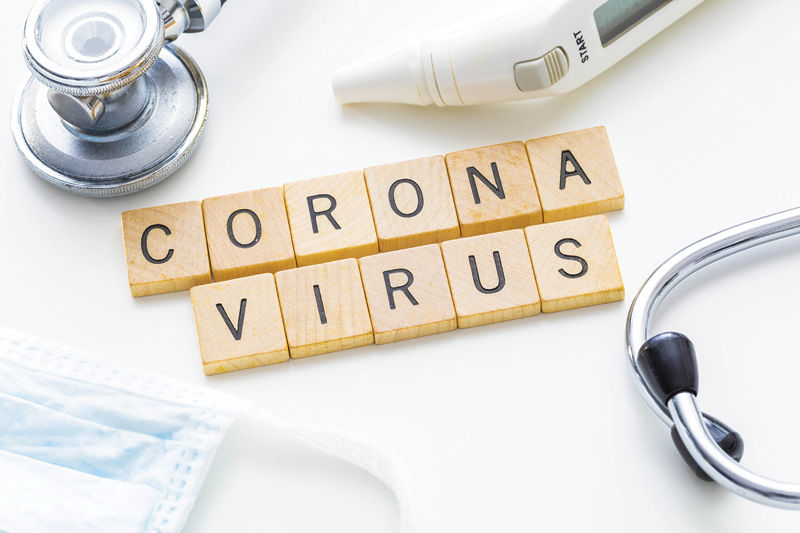 When this area moves to Phase 4 of reopening guidelines Monday, things will return to normal at area bars, restaurants, churches and child care facilities.
You can even serve yourself at a salad bar.
The businesses listed above and houses of worship no longer will be subject to directed health measures.
A total of 66 Nebraska counties, including Hall, Hamilton and Merrick, will move from Phase 3 to Phase 4 on Monday "unless hospitalizations dramatically change," the state Department of Health and Human Services said.
Teresa Anderson of the Central District Health Department said the plan to go to Phase 4 is on track.
Even now, in Phase 3, bars and restaurants may serve as much as 100% of their rated customer occupancy. But, as of Monday, there no longer will be restrictions on the number of people seated together in those businesses. In Phase 3, no more than eight people are allowed to sit together.
Beginning Monday, groups larger than eight won't have to split into multiple tables.
Also on Monday, self-serve buffets and salad bars no longer will be off-limits.
Even though Phase 4 is arriving, "we still want folks to be very diligent in wearing masks and keeping that social distance, staying home when you're sick, washing hands frequently," Anderson said.
For churches, Central District Health still wants individuals who are at high risk to play it safe.
"If you're sick or if you have an underlying health condition, stay home," Anderson said.
When Monday arrives, gyms, fitness centers, health clubs and health spas will be removed from the directed health measures. So will salons, barber shops, massage therapy services, tattoo parlors and body art facilities.
Restrictions also will be lifted at child care facilities. Under Phase 3, capacity has been limited. Depending on their ages, the number of children has been restricted to between 15 and 30 per room or space.
Wedding and funeral reception venues also no longer will be under directed health measures.
At all of the above establishments, those in attendance still are urged to follow social distancing guidelines.
"Guidance will remain and use is recommended," DHHS said.
Some limits still will be in effect for gatherings. As it stands now, indoor gatherings are limited to 50% of rated occupancy. Beginning Monday, that restriction will rise to 75%.
For outdoor gatherings, the limit will rise from 75% to 100% of rated occupancy. Both indoors and outdoors, the gatherings are not to exceed 10,000 people.
At those gatherings, groups still will be asked to remain 6 feet apart.
Under DHHS guidelines, gatherings include but are not limited to "indoor or outdoor arenas, indoor or outdoor auctions, stadiums, tracks, fairgrounds, festivals, zoos, auditoriums, large-event conference rooms, meeting halls, indoor theaters, libraries, swimming pools and "any other confined indoor or outdoor space."
Under Phase 3, parades, carnivals, midways, dances, street dances and beer gardens are prohibited. Those restrictions no longer will be in place.
As part of Phase 4, plans for reopening or expanding to new capacity limits must still be submitted to local health departments and approved for all indoor and outdoor venues or locations that hold 500 or more individuals before reopening is permitted. For counties of more than 500,000 people, the limit expands to 1,000.
Health officials are concerned about "the number of quarantines and isolations that we're doing, in trying to keep those under control, while we continue through the fall," Anderson said.
"We're going into a critical period of time where we may in the next few weeks see increasing numbers of cases, based on what the experts tell us," she said, referring to the University of Nebraska Medical Center.
"So we want to be very careful as we move into the fall and very aware that the virus is still here."
Masks continue to be recommended "because we know that when you wear a mask, it protects others," Anderson said.
She has heard people say, "I'm not sick. Why do I have to wear a mask?"
"The truth is still that there is asymptomatic spread of the virus," Anderson said. "So even if you feel OK yourself, we want you to know that you are protecting others when you put that mask on."
She also wants people to know that "we're coming right up on influenza season. And so we want folks to be aware that flu shots are available now. This is a good time to seek a flu shot. If our COVID rates go up, let's get those flu shots now, so that we don't have to worry about them later."
Counties moving to Phase 4 on Monday include Adams, Clay, Nuckolls and Webster, which comprise the South Heartland District Health Department jurisdiction.
Twenty-seven Nebraska counties are already in Phase 4.
Concerned about COVID-19?
Sign up now to get the most recent coronavirus headlines and other important local and national news sent to your email inbox daily.