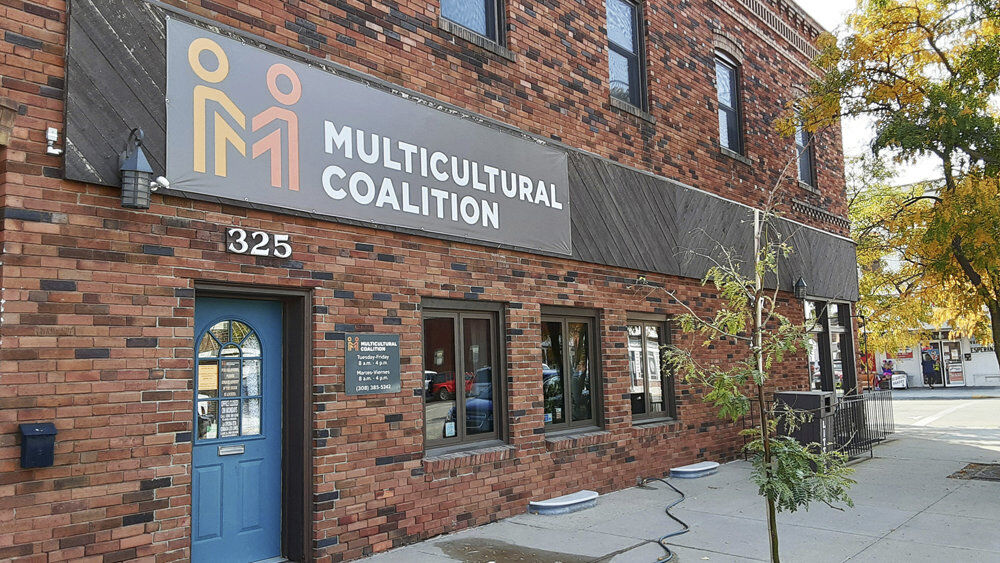 Multicultural Coalition of Grand Island served more than 2,200 immigrants in 2020. With a budget year that ends in October, it helped 2,217 immigrants. So far, going into 2021, it has served 843 people.
"Our numbers are less than half of where they were at last year at this time," said Audrey Lutz, MCC executive director. "However, our numbers of clients overall served is over double last year's with other immigration services and case management."
The increase in services took place during the pandemic.
"We were closed March through June, but we served over double the number of people we served last year," Lutz said. "That is a significant jump in services, considering that closure."
Grand Island's immigrant populations were especially affected by the pandemic.
"We saw particularly a strong impact with the first wave in spring, in meatpacking or other factory work," Lutz said. "We tend to see a lot of immigrant and minority populations in those positions.
With the second wave there was greater community spread, which affected the general population.
"The data supports that, if people are not doing well before a pandemic, a pandemic worsens the effects," Lutz said.
MCC also partnered with Central District Health Department, using U.S. Department of Health & Human Services allocations for COVID-19 response to help minority populations.
"A part of that work is having two bilingual, bicultural case workers really meeting the needs of people who have been affected by COVID three to six months af2ter they've tested positive, or someone in their house," Lutz explained.
As of Dec. 9, MCC has distributed $247,000 to people who did not receive economic stimulus funds in 2020.
MCC partnered with nonprofits and private funders across the state to offer cash assistance.
MCC's communications efforts also expanded in 2020, emphasizing the four major languages spoken in the Grand Island area.
A staff member who speaks Somali and Arabic was hired to make information more accessible to people who have been affected by COVID-19.
A website, www.keepahead.info, also in those major languages, provides culturally accessible information about COVID-19.
Lutz said she enjoys being able to help so many in the Grand Island area.
"The pandemic has brought this silver lining to show what is possible when we all work together to help the people in our community who need the most," she said. "That has been very fulfilling to see people come together to support this vibrantly diverse community."
The impact of the pandemic will be long-lasting, Lutz said.
"My hope is there are resources to meet that need," she said. "There's helpers, but will there continue to be funds? Will there be additional funds, either public or private, available for nonprofits to continue to serve the incredible needs of the community?"