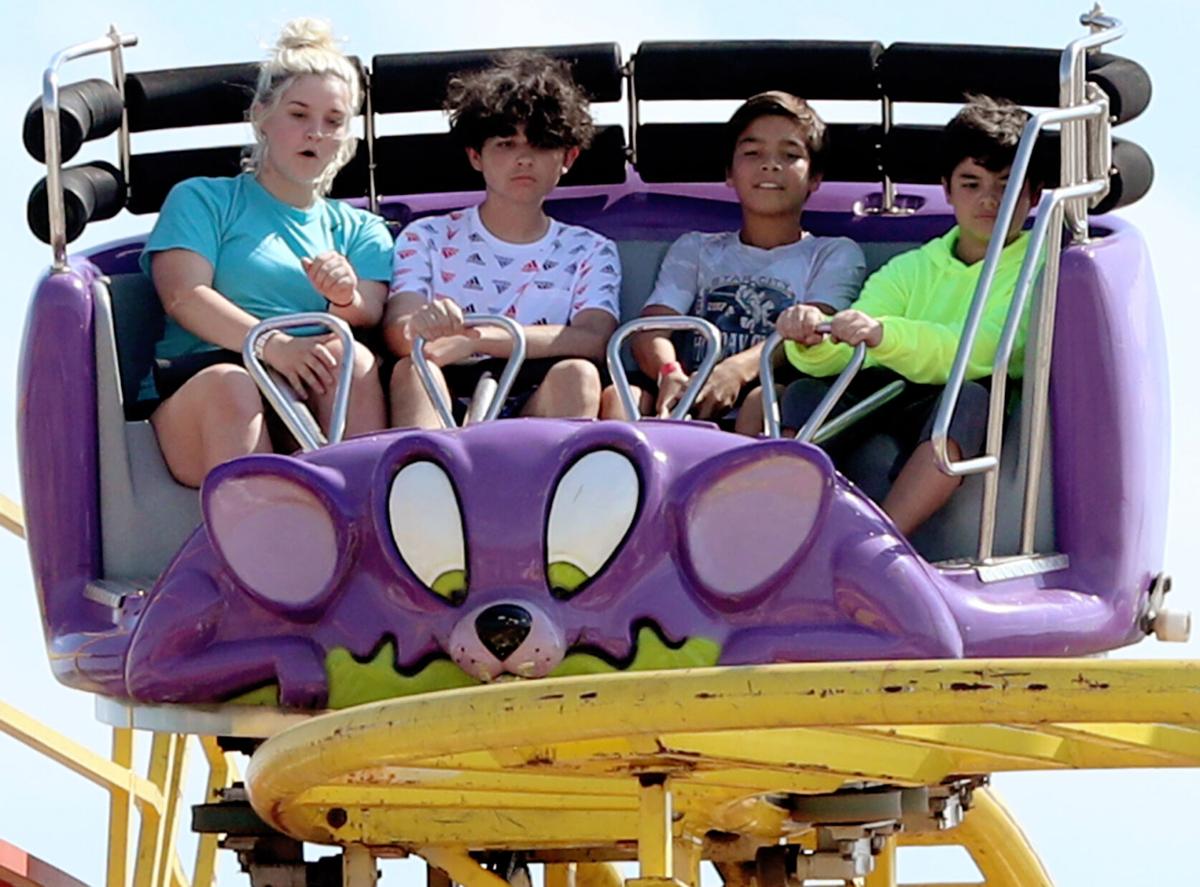 The weather was good when it counted, and support for the carnival and concessions was strong enough to leave Nebraska State Fair Executive Director Bill Ogg in a good mood Tuesday.
"It went amazingly well," Ogg said of the 11-day celebration, which ended Monday.
There were no serious injuries, no scandals or other occurrences "that we just take for granted until they happen," Ogg said.
"And our numbers will be really strong in terms of dollars," he said. Fair officials still were tallying attendance figures.
But per capita spending — the number of dollars spent per person — was up. That showing follows a pattern seen in neighboring states.
"So we were guardedly optimistic that that would happen, but it certainly did here. So we had some all-time records with carnival and food and beverage," said Ogg, who's been on the job 15 months.
He was pleased with Mother Nature's cooperation.
"It was so beautiful here on those really important days surrounding Labor Day," he said.
That's when the State Fair makes hay.
Thursday "was a little rainy and blustery, and the numbers reflected it. It was off then. But as long as we can maintain that Friday, Saturday, Sunday and Monday of Labor Day weekend, it's all good," Ogg said.
The per capita numbers will be good compared to 2018 and 2019.
"I think our actual attendance is not going to be as strong as what was reported then," he said. "And again, I'm not challenging the numbers then, or whatever. I'm just going to be confident in the numbers that we share," he said.
"But our food and beverage revenue is up; our carnival revenue is up. And so even if there were some less people here, they invested in the fair more," Ogg said, referring to fairgoers' financial investment.
A total of 7,740 tickets were sold for Saturday night's Jon Pardi concert, which was outdoors.
"It was a great, well-behaved crowd," Ogg said. "They were having fun. So that just was really neat."
Banda Los Sebastianes, also outdoors, attracted 1,500 people Friday night.
"We would have loved to have entertained more. But again those 1,500 came and had a great time," he said.
Kevin Costner and Modern West drew about 2,500 Thursday night to a show that was moved into the Heartland Events Center.
Once again, Ogg said, "Those who came I think were well-entertained."
So he believes the response was favorable to all three of those shows.