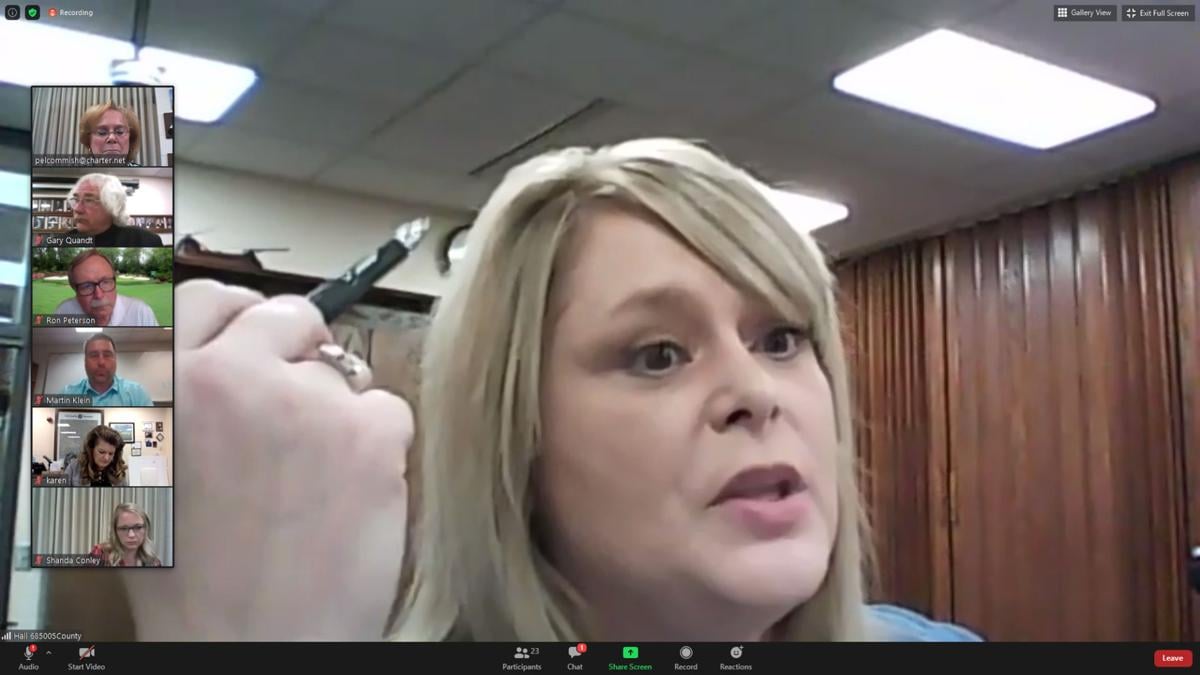 Property valuation increases, criticized as overly high, raised concerns at Tuesday's meeting of the Hall County Commissioners.
An increase in property valuations means an increase in property taxes next year, which will impact low-income tenants already burdened by the economic effects of COVID-19.
"I can't believe the valuations that went out for multi-family (homes)," said Andy Marsh of Keystone Properties. "Given a hundred-year pandemic that's going on, I can't believe we choose this year to do this."
Marsh said just one of his properties increased in value by $3.7 million, and he now faces an $83,000 property tax increase next year.
Relief is needed, or the community could face "monumental changes."
"To keep our same margin, that equates to roughly between a $46 to $56 per-apartment, per-month increase," Marsh said. "That kind of increase will make someone homeless."
Clint Simmons, who owns properties in Hall and Buffalo counties, worried about the impact on affordable housing and his long-time tenants.
"I know they are strapped for money, and a $25 to $50 increase, which, on some of these properties, is what I'm facing, is going to have a significant effect on these people," he said.
Curt Cook, a retired homeowner in Grand Island's North View subdivision, said his valuation went up $99,430, a 39% increase.
"I think a reasonable amount of increase, in any time, maximum, should be 10%," he said.
Liz Mayfield, Hope Harbor executive director, encouraged commissioners "to look at the bigger picture" at a time when the homeless shelter system has been at full capacity for the past 12 months.
"For our clients, we would like to have a lot of them go into the Hall County housing system, (into) low-income apartments, but the wait lists are up to 12 months for those units," she said. "We have major concerns if this stands and that cost is passed on, that makes our work so much tougher."
An increase of $30 or $40 is significant, Mayfield said.
"It's the difference between them being able to obtain housing and keep it, or coming back into our shelter system," she said. "This only exacerbates the problem."
Board Chair Pam Lancaster said commissioners were not aware that the change had been made.
"We had no forewarning. What I knew is when people started calling me," she said. "We knew there was a re-evaluation. Properties were being revalued, that's what we knew."
The county uses mass appraisals to determine values, County Assessor Kristi Wold explained.
"When we put something across the board we don't look at each property. It's just done," Wold said. "I don't have time or the staff to pull up 19,000 properties and look at each one."
If the county did not complete the valuations, it would be done by the Nebraska Tax Equalization and Review Commission, Wold said.
"Instead of increasing a neighborhood 1% or 2%, they would have increased them 8% or 10%," she said.
Property owners can protest the valuations, which would then be reviewed, Wold said.
Commissioner Gary Quandt called for a freeze on valuations, though he said it was not likely to happen.
"It makes no sense to me that we would be increasing this kind of a volume versus what we were doing the last couple of years," he said.
Commissioner Jane Richardson said an attack on the county assessor had been coordinated between property owners and some commissioners.
"This was obviously orchestrated by one or more commissioners," she said. "It's grossly unfair to have no communication with you (Wold) and do something like this."
Lancaster rejected the accusation.
"In no way that I'm aware did anyone orchestrate this," she said. "They did call and say, is there public participation? I'm certainly not going to lie to them."
Commissioner Butch Hurst supported the valuations.
"What happened today is uncalled for," he said. "(Property owners) want it high when they sell it, but low when the assessor comes around, and you can't have it both ways."
He added, "Some of these homes are pretty nice homes and I'd guess they're finally being valued at what they should be."
Concerned about COVID-19?
Sign up now to get the most recent coronavirus headlines and other important local and national news sent to your email inbox daily.