When life comes at you quickly, it can be tough to remember what you were doing one week, one day or even one hour ago.
Forget about remembering 365 days into the past.
But this week will be one of those where the memory cells in our brains are clear and fog-free.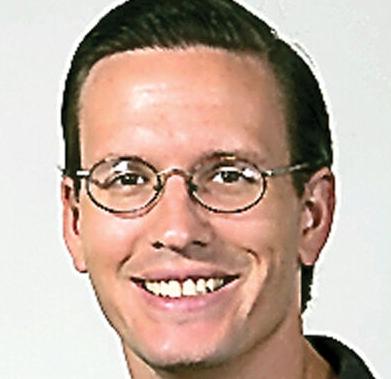 It's impossible to forget the run of events that led to the COVID-19 pandemic arriving in Nebraska.
It's even easier to remember when you are around the high school sports scene, whose calendar runs like clockwork on a 365-day basis and saw a big impact as coronavirus cases closed in.
This year's girls state basketball tournament concluding brought back memories from a year ago.
Those games were the final ones held in front of full arenas. Masks were nowhere to be found. Instead, you just saw the occasional oversized cardboard cutout of a player's head in a student section.
Yet, the uneasiness approached. The first COVID-19 cases in Omaha were confirmed during the girls tournament.
It seemed like a matter of time before everything changed.
On Wednesday morning of that week, the Nebraska School Activities Association said the boys tournament would go on as scheduled, but only immediate family members of coaches and players would be allowed into the games.
That evening, it became impossible to ignore the effect that the coronavirus was having upon our nation. The National Basketball Association pulled players off the court and shut down after a player tested positive.
The National Hockey League soon followed suit.
Even the most avid sports fan who avoids the news side of things got slapped with the fact that our lives were going to change in major ways.
Sitting in a seemingly empty Devaney Sports Center that Thursday morning for an Adams Central vs. St. Paul game was eerie.
As the day went on and other states shut down their state tournaments in progress, there was speculation on press row if Nebraska would be one day and done.
As soon as the alarm went off Friday morning, it was a race to get online and see if the games were still on.
They were. So were Saturday's finals.
Then sports disappeared from the state for the next three months.
Students who had been on spring break didn't return to the classroom.
The COVID-19 numbers jumped across much of the state with Hall County becoming one of the nation's hotbeds.
Masks, social distancing and hand sanitizer became some of the most important things — or most discussed things — in our lives.
And then there were the debates, sometimes heated.
Were the right steps being taken by the national, state and local governments in response to the pandemic?
Mask mandates or herd immunity?
Virtual learning or resume in-class education?
Grand Island Public Schools not allowing visiting fans to sporting events sure fired up the state's Twitterverse.
The national and worldwide death tolls climbed at a horrible rate, standing at a number that is tough to comprehend (although even that can be a debate topic).
Then came reports of a potentially effective vaccine. Then the production of a vaccine. And another one. And another one.
One year later, another Nebraska girls state basketball tournament is in the books. The number of fans in the stands was closer to normal.
Besides the masks, the only major difference from previous years was the tarping off of seats to force social distancing and the absence of pep bands.
Things are slowly returning closer to normal.
Some states seem to want to take giant leaps back to normalcy quicker than others. Hopefully that works out without a spike in numbers, but maybe there's a reason that the saying "better safe than sorry" has hung around for so long.
It's been a memorable last 365 days, often for the wrong reasons.
But as more people are vaccinated, hopefully soon we will return to the days of not remembering exactly what was going on a week or month ago, let alone one year ago when the novel coronavirus arrived.
Dale Miller is a sports writer for the Independent. Once a week he wanders away from the sports department to offer his take on non-sports related topics. Email him at dale.miller@theindependent.com