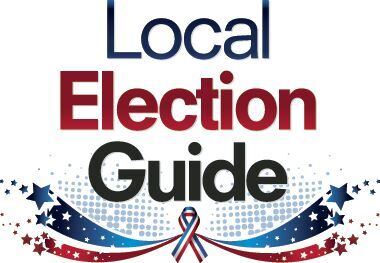 During a pandemic there are several options to vote in this year's general election, which is Nov. 3, see the Election Commissioner tab at hallcountyne.gov for details.
A Grand Island mother of three will face off against a longtime incumbent to represent Ward A on the Grand Island Public Schools Board of Education.
In the general election on Nov. 3, incumbent Terry Brown, who has served on the GIPS board since January 2005, will face off against Lindsey Jurgens, a mother of three GIPS students.
Ward A includes much of western Grand Island.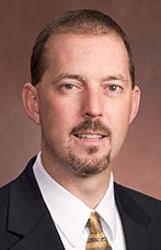 Q: Why are you seeking office and what are the strengths you bring to the office?
A: "As a veteran board member, I know what it takes to make the right decisions necessary to balance the funding we need to deliver quality educational opportunities and the cost controls to make sure the district is as efficient as possible. As a professional engineer, I have been trained to evaluate solutions to problems with effective problem-solving. I have used my value engineering perspective to help deliver cost-effective solutions to delivering quality education opportunities to all students. The academies of Grand Island Senior High have been a great example of looking for alternatives delivery of education with real-world experiences. The district must maintain the course of the academies to keep relevant instruction in an ever-changing world."
Q: What is the most pressing issue in your race?
A: "The most pressing issue for this race is maintaining the health and safety of all students and staff during this pandemic. The district and community will need to continue to practice the safety protocols that are in place. We need to keep doing what is right to keep our kids in school. The GIPS Reimagined plan has many alternatives to school delivery during this unprecedented time however keeping our kids in school is of utmost importance."
Q: If you are elected, how will you make a difference?
A: "If re-elected, I will continue to monitor the efficient educational opportunities we are providing our kids. As a board member, I will support our teaching staff and administration in providing quality education for our most important local resource: our kids."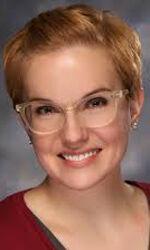 Q: Why are you seeking office and what are the strengths you bring to the office?
A: "I'm seeking office because I care about our community and I feel I have what it takes to work cohesively with our board members to represent our students, teachers and parents of GIPS. I currently have three children attending GIPS and my hope is to contribute to increased parental involvement. I feel comfortable facilitating healthy and productive dialogue and want to allow our students and teachers the space to feel heard and respected. As a mother of children with varying interests and skills, I see value in empowering our young people, as well as their parents, to take increased ownership in the public-school experience."
Q: What is the most pressing issue in your race?
A: "Regarding the pandemic, I'm often asked to choose a side or told I will gain someone's vote if I state I am 'for' or 'against' a certain opinion. I don't think drawing hard lines in the sand is productive, so I try to remind people that our board has done a stellar job in navigating a brand new, extremely stressful situation that was thrown into their laps last spring. As new information comes in, new decisions are made and I'm thankful our board puts the well-being of our children above all else.
If I should be elected to join the board, I hope to utilize all presented information, as well as first-hand knowledge of my children's experiences, to contribute to decision-making."
Q: If you are elected, how will you make a difference?
A: "I believe to make a difference in any capacity, you have to care. Whether in an individual role or that of filling a seat on a board, you need to know what you want to see for those affected by each decision. In my case, that means I must care deeply about the learning experiences of each child, and I do. I want to see our children emboldened and ready to command positive change in the world. I want our teachers to feel heard when they share struggles and victories so that we can make the best-informed decisions possible. I want parents from across our district to know how incredibly important they are. My goal is to listen to and empower GIPS."
Get local news delivered to your inbox!
Subscribe to our Daily Headlines newsletter.