Nebraska is set to come out of the pandemic in a better economic position than most states, according to Bryan Slone, president of the Nebraska Chamber.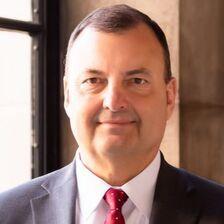 The Nebraska Chamber, in partnership with Central Community College and the Grand Island Chamber of Commerce, held a virtual fall forum on Wednesday. The forum was one in a series of forums the Nebraska Chamber is hosting across the state. It focused on economic development and workforce needs.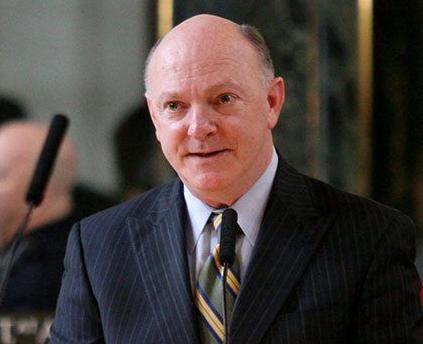 Joining Slone was Jim Smith, executive director of Blueprint Nebraska, along with the president of Central Community College and area members of the Nebraska Legislature.
Slone said state government has taken a number of steps that helped Nebraska better navigate through the pandemic.
One was to implement a sales tax on goods Nebraskans purchased on the internet. He said that turned out to be an important revenue stream for the state.
"It put the brick and mortar store downtown on equal footing with internet sales," Slone said.
During the pandemic, he said, there has been an increase in internet sales. The sales tax collected from those online transactions has helped Nebraska beat its economic forecasts.
Also helping Nebraska's economy was an economic incentive bill passed by state lawmakers during the pandemic. Lawmakers also continued their trend of providing property tax relief.
Those recent actions of state lawmakers, Slone said, helped set Nebraska apart from other states that have struggled during the pandemic.
"It will help us come out of the pandemic strong," he said.
But challenges still lie ahead for Grand Island.
The Nebraska Department of Revenue reported Tuesday that Grand Island's net taxable sales in August were $90.745 million. That was down 4% from August 2019. Many events that would be bringing revenue to Grand Island, such as the Nebraska State Fair, were pared down due to the pandemic.
That also was reflected in August lodging tax fees. They were down nearly $60,000 compared to the same month last year.
For nearby communities, August net taxable sales numbers were not as bad. Hastings saw a .09% decrease when comparing August 2019 to August 2020. Kearney had nearly a 5% increase from the previous year.
A positive note came with motor vehicle sales tax collections in Hall County. They were up 53% from the previous year.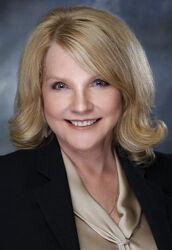 Grand Island Chamber of Commerce President Cindy Johnson said the Grand Island area is back to its traditional workforce employment after several months of higher unemployment. That was due to the pandemic. Unemployment is at less than 4%.
"We know that initiatives that are being undertaken in our community must change the needle as it relates to qualified, skilled and trained workforce," Johnson said.
Slone also highlighted other ways Nebraska's economy performed during the pandemic.
He said Nebraska businesses used Paycheck Protection Program loans to their advantage.
"We accomplished more loans per payroll than any other state in the country," Slone said.
The Paycheck Protection Program provides loans designed to provide a direct incentive for small businesses to keep their workers on the payroll. The Small Business Administration will forgive loans if all employee retention criteria are met, and the funds are used for eligible expenses.
"Our bankers in the state did a phenomenal job in processing those loans," Slone said. "We did better than any other state keeping people on the payroll and off unemployment."
He praised Nebraska health care workers.
"They are really extraordinary people and institutions," Slone said. "They have really dealt with that problem in a very professional and expeditious way."
A second hospital recently opened in Grand Island. Grand Island Regional Medical Center will help strengthen the community's reputation as a regional medical destination.
Slone said by Gov. Pete Ricketts not putting an arbitrary stay-in-place rule into effect, that helped ease the pandemic's economic strain. Nebraska's economy is totally integrated, making all sectors of business essential.
"The minute you start shutting down businesses, you are shutting down much broader parts of your economy," he said.
Slone said during the pandemic, Nebraska's service and hospitality and tourism industries were economically hurt. The state's larger industries, such as agriculture and manufacturing, while feeling the effects of the pandemic, did not get the economic hit that service, tourism and hospitality received.
"We are going to come out of this (pandemic) probably better than a lot of other states," he said.
During the pandemic, Slone said, many people began working from home. That is a trend that he sees continuing after the pandemic. That mobility will allow people to move to areas where the quality of life is better.
He said that is a trend that Nebraska can benefit from.
"That shift to remote locations is good for Nebraska," Slone said.
Nebraska could emerge from the pandemic as one of the nation's fastest growing states, he said. To benefit from that trend, improving and providing child care will be important.
"Child care is absolutely important to our workforce in terms of its productivity," Slone said.
Flexible work arrangements, especially in larger metropolitan areas, will become "the norm," he said.
Another trend emerging from the pandemic that Nebraska could capitalize on is that people are beginning to reexamine global supply chains. During the pandemic, supply chains were interrupted, causing economic harm to businesses that could not get needed supplies on a timely basis.
Nebraska, because of its rail access, interstate highways, airport infrastructure and central location in the country, could become one of those supply chain hubs.
Slone said with the current atmosphere of political divisiveness in the country, it is important for Nebraskans to come together and work out their differences in pursuing a post-pandemic growth agenda.
"There is a real opportunity for Nebraska to excel as long as we have a strategy around this," he said.
Get local news delivered to your inbox!
Subscribe to our Daily Headlines newsletter.