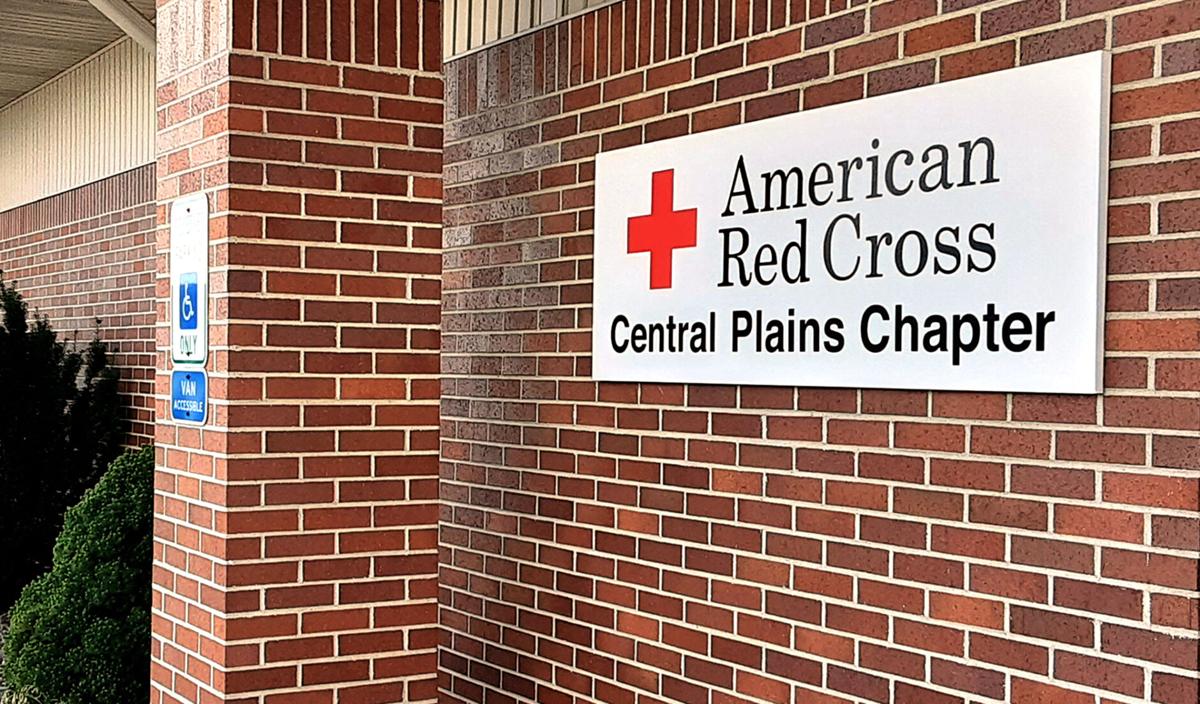 The American Red Cross of Central & Western Nebraska has a desperate need for convalescent plasma.
People who have recovered from COVID-19 are encouraged to donate, said Josh Murray, Red Cross regional communications director.
"The term we use is emergency shortage," Murray said. "It's a definite need we have at this time."
Jeremy Aupperlee, American Red Cross in Grand Island account manager, said the need is local as much as it is state and national.
"The entire Red Cross right now has a big need for that plasma," Aupperlee said.
"With the recent uptick in cases across the country, those donors who are recovered are asked to come in and donate plasma."
Plasma does help to combat the virus, Murray said.
"People who had it have these antibodies in their bodies that can help fight off an infection of the virus," he said. "We can't guarantee its immunity or anything, but, especially with severe cases, it helps it from getting worse."
Efforts to collect convalescent plasma have been ongoing since March.
More than 20,000 units of plasma have been distributed across the country, Murray said, but the need still is growing as the number of COVID-19 cases continues to rise.
"There are people still recovering, still being impacted by the virus, and this is a way we can help those people, and we aren't able to meet the need at this time," he said.
We just know that what hospitals are needing, we are not able to meet right now."
There have been donations in Grand Island but few since June.
"It's not a significant amount," Murray said.
Summer always has been a difficult time for Grand Island Red Cross to get donations, Aupperlee said.
"A lot of our high school and college students are out of school, so those donors drop off," he said. "With COVID-19, we can't host blood drives and we have a lot of donors who aren't feeling well right now."
Aupperlee added, "The need right now is greater than it has been in years past."
Efforts were further impaired by the arrival of the virus itself.
"Blood drives are an essential activity," he said. "Back in March and April, we had a lot of drives canceled. We're really needing those donors to make sure we have a good blood supply heading into fall."
Because Grand Island was hit so hard by the coronavirus, there is a great opportunity for people to donate.
"There are a lot of donors who are recovered right now, so we would really ask them, if you are better from COVID-19, please consider helping out," Aupperlee said. "That plasma is going out to the hospitals right away."
Donating plasma is easy, much like donating blood.
A Red Cross staff member removes the blood, separates it into platelets, red blood cells and plasma, returns the first two in a water solution, and repeats the process to collect one full bag of plasma to go to the hospital.
"It doesn't take long and it's painless," Murray said.
Aupperlee said the process takes about an hour.
To donate, visit redcrossblood.org. Fill out the information, and Red Cross will contact you to set up an appointment.
Potential donors can call 1-800-RED-CROSS or contact Aupperlee at Grand Island's American Red Cross office directly at 308-227-8046.