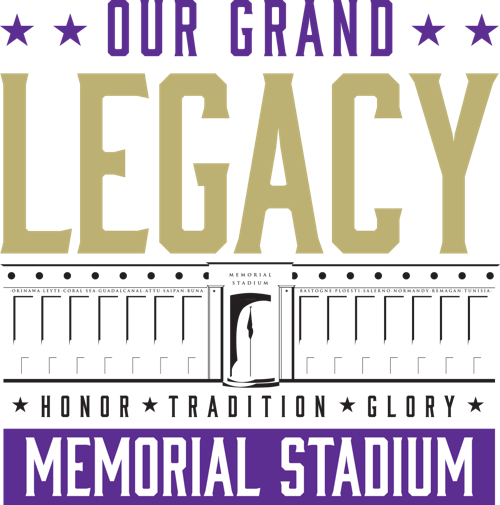 The remains of U.S. Marine Corps Pvt. Dale Robert Geddes of Grand Island, who was killed 72 years ago during the World War II Battle of Tarawa, have been positively identified through DNA comparisons and dental records.
Geddes' surviving family members were notified last year that his remains might finally be identified.
Aurora, Colo., resident Linda Elliott, who is a grandniece of Geddes, called the news of his identification "an unexpected gift." When a positive identification has been made, she said, military officials arrange a family meeting where they go over the details of how they were able to make a positive identification.
That meeting gives surviving family members the opportunity to decide on the date for the service, as well as the location for the burial of remains.
"We're glad it's out," Elliott said of Geddes' surviving family members. "We're glad everyone can finally hear Dale's story."
The Battle of Tarawa took place on Nov. 20-23, 1943, as American troops fought to capture the island of Betio in the Tarawa Atoll of the Gilbert Islands. About 1,000 Marines and sailors were killed, and 2,000 others were wounded.
Geddes died sometime on the first day of the battle.
A March 17, 1944, story in the Grand Island Independent said Geddes "had removed first-aid materials from his kit and was about to bandage his buddy's wounds when he was hit … probably by the same sniper who wounded his buddy."
Geddes was born on Feb. 21, 1922, in Grand Island.
He was an Independent newspaper carrier, graduated from Grand Island Senior High in 1940, and worked in the Independent's business office after graduation, according to a Dec. 23, 1943, Independent article. Geddes left Grand Island in August 1942 to work at a Cheyenne, Wyo., newspaper and enlisted in the Marine Corps Reserves on Nov. 20, 1942, in Denver.
He was assigned to the 11th Replacement Battalion. In March 1943, Geddes transferred to Company H, 2nd Battalion, 8th Marines, and traveled to join his unit in New Zealand.
His unit was assigned to land on Red Beach 3 on Betio on Nov. 20. About 500 yards from the beach, the Marines' plywood unarmored landing craft crashed into the reef surrounding Betio because of low tide. Marines waded to shore in chest-deep water, and within minutes, artillery explosions and machine gunfire hit them.
Casualties during the Battle of Tarawa continued to mount until Japanese forces were overcome on Nov. 23, 1943. Because Geddes died on Nov. 20, he did not live to see the U.S. battle victory.
Geddes' parents received a letter saying their son was awarded a Purple Heart as a result of his death in combat. He also received the U.S. Marine Corps Combat Action Ribbon, Asiatic-Pacific Campaign Medal, World War II Victory Medal, U.S. Marine Corps Presidential Unit Citation Ribbon, U.S. Marine Corps Rifle Marksmanship Badge and Good Conduct Medal.
U.S. soldiers were buried in 43 cemeteries throughout Betio and then consolidated into one cemetery in 1946. Geddes' casualty report, which was dated Oct. 18, 1949, said recovery of his remains was "improbable, if not impossible."
The Hall County veterans service officer applied for a granite marker in April 1960 for Geddes, saying his body was never returned to the United States. Geddes' mother requested that the marker be placed in the Grand Island City Cemetery family plot next to the grave of his father, who died in 1960.
In June 2015, a nonprofit organization, History Flight, notified the Defense POW/MIA Accounting Agency that it had discovered a burial site on Betio Island and recovered remains of what they believed were at least 35 U.S. Marines.
Geddes' closest relatives on Dale Geddes' father's side who still live in Hall County are the granddaughters of William G. Geddes' siblings. They are John Robert Geddes' granddaughters, Judy (Geddes) Arends of Grand Island, Jane (Geddes) Allan of Wood River and Carol Bryant of Grand Island.
Bryant's late mother, Joyce (Geddes) Bryant, and Dale Geddes were cousins who grew up in Grand Island. Joyce Bryant's father and Carol Bryant's grandfather was Glenn H. Geddes, the brother of Dale's father, William G. Geddes. The Geddes family owned Geddes Funeral Home from 1911 to 1959.
Bryant said one reason why it took so long to recover Geddes' remains is that he was buried in what became known as the "Lost Cemetery." As a result, his body was never moved to the consolidated cemetery on Betio.
Elliott said bodies were buried quickly because of the heat on the island. Despite a number of efforts, no one could locate the "Lost Cemetery." She said that, when final documentation was issued that Geddes' remains might be lost forever, "it was kind of heart-wrenching for the family. There was no closure."
Now, more than 72 years after his death, Geddes will be buried next to his parents at the Grand Island City Cemetery.
A horse-drawn hearse that his family's business previously owned will transport his coffin to the cemetery. Fralick-Geddes Co. Undertakers first used the hearse in 1910. Graveside services will include full military honors.
Surviving nieces and nephews live in Toronto, Canada, as well as Arizona, Colorado, Wyoming, Kansas, Texas and Nevada. Elliott said most of the nieces and nephews will be able to attend the Aug. 22 ceremony.
"Several of their children also are attending," she said.
One gratifying aspect about the discovery of the service members' remains is that their burial plots had never been disturbed.
"There is some comfort in that," Elliott said.
The "Lost Cemetery" was finally discovered through the use of ground-penetrating radar and cadaver dogs.
Elliott said it's appropriate that dogs helped find Geddes' remains. "Dale loved dogs," Elliott said. She added that nieces and nephews remember Geddes as a loving, caring uncle who remembered them with gifts even after his deployment.
Elliott said it is no surprise that Geddes enlisted. On his mother's side, Geddes had ancestors who were veterans of the Civil War and American Revolution. On his father's side, Geddes had many relatives who served in World War I. Dale's granduncle was mayor of Grand Island, which is why the city has a Geddes Street.
"Dale is finally coming home," Elliott said. "He is coming home to his parents. I know that I speak for the family to say that we are all very happy, very privileged, to witness the wishes of Dale's parents and Dale's siblings. Our boy is coming home."
Next week: Lawrence Burger stayed with doomed plane to let others parachute to safety.