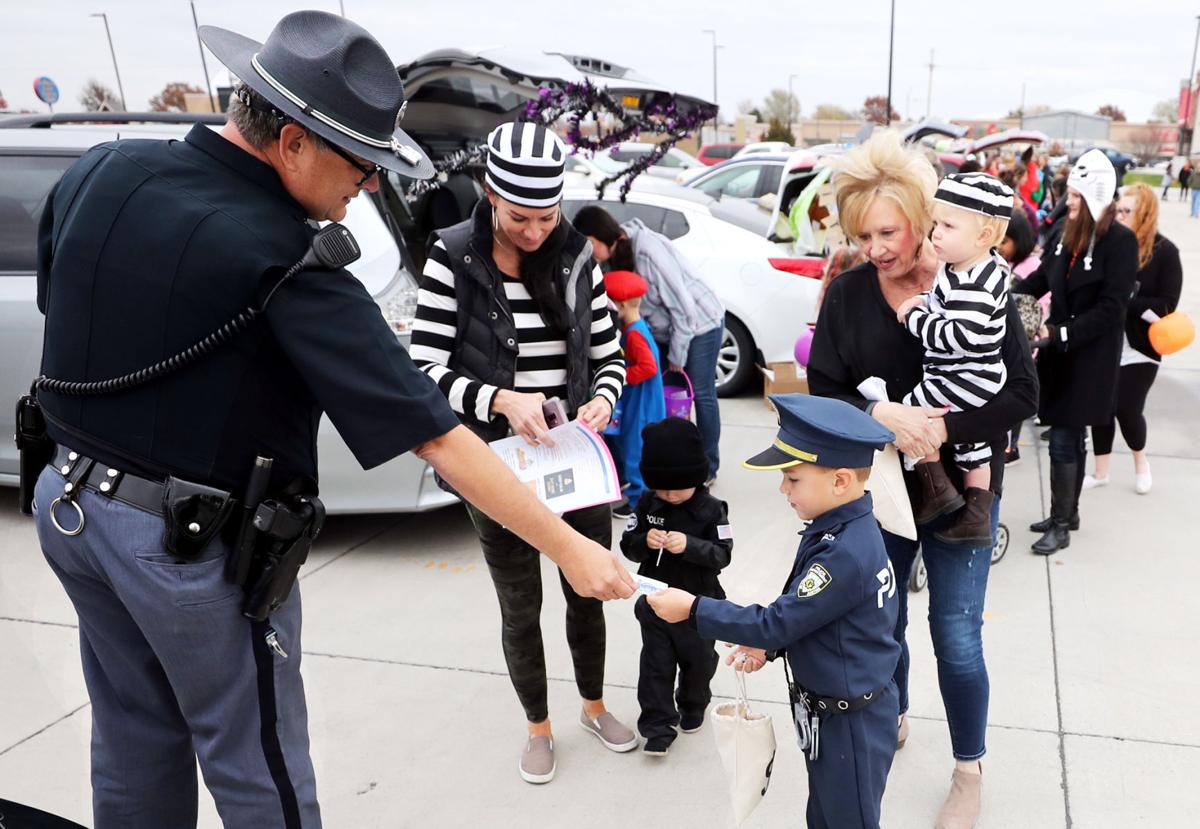 While this Halloween may be scary, the Central Health Department is fearful with COVID-19 cases on the rise.
According to the dashboard on the CDHD website, there have been 2,612 confirmed cases in the Central District.
Of these cases, there have been 2,065 recoveries and 61 deaths.
Over the past two weeks, there were 350 new COVID-19 cases. The week of Oct. 10 saw 38 new positive cases in Hamilton County and 16 new positive cases in Merrick County — a record for most weekly cases.
In Hall County, the week of Oct. 10 saw 144 new COVID-19 cases, which was the most since the week of May 9 when 189 COVID-19 cases were reported.
CDHD Health Director Teresa Anderson said that in looking at the number of positive COVID-19 cases over the past two weeks "it is as if we are headed right back up again."
"It certainly seems that we are headed into that second wave," Anderson said.
"If you look at our chart with the number of positive COVID cases, you can see that school started and then a month later, the cases started to take off. Part of it is not the schools — they are doing a good job — but the mobility that takes place with them."
She added more people are "out and about," attending more athletic events and COVID-19 restrictions have been relaxed, all leading to an increase in positive COVID-19 cases.
"We need to address the masking issue and we need to address the large gatherings. Those, we believe, are the two things that are most responsible for the increases," Anderson said. "We have to take these steps that we can take voluntarily, or else, at some point, we will have to have directed health measures issued that will force us to do it. But one would hope that having been through that 'fire storm' in April and May that there are people who say, 'We don't want to do that again. We want to take appropriate measures.'"
Anderson encouraged people to continue to wear masks, social distance, wash their hands, etc., to prevent further spread of COVID-19.
"The superintendents tell us time and again that the kids are doing an outstanding job of wearing their masks. Of course, the staff is as well," she said. "The question is, if we have second- and third-graders that can wear masks all day long, why is that we as adults continue to fight that? If our kids can do it, certainly we can do it."
Anderson said she spoke with about 100 community leaders on a conference call Wednesday and she that they are "very concerned" and want additional measures taken to ensure the COVID-19 case level does not return to its peak levels in April and May.
"I am in the process right now of writing a request to the governor and we will sending it through a form on behalf of our community," she said. "It is my understanding that people are very concerned and want additional measures applied so that we do not go back to where we were.
"The governor has been hesitant — to say the least — with mandating masks because he feels that people will do the right thing. The thing now is that we have to do the right thing or we are going to see things deteriorate very quickly."
Staying safe on Halloween
Anderson also addressed aways to safely engage in Halloween-related activities amid the COVID-19 pandemic. She said Halloween can still be celebrated this year, but should be done so in ways that reduces the spread of COVID-19.
"The higher-risk activities are the traditional level where you knock on a door and someone hands you a treat; that is not a good idea this year. Neither is a trunk-or-treat event," she said.
Anderson said there is one organization in Grand Island that is hosting a drive-through truck-or-treat event, which she said is the safest way to celebrate Halloween this year in light of COVID-19.
"Maybe have Halloween within your own family setting," she said. "Go dress up, put your costumes on and use an 'Easter egg' kind of approach to hide the treats to find and trick-or-treat within your home. Another thing is, if you are wanting to put out treats for the kids who may be coming by, you can put them in a basket outside and hope the kids pick them out appropriately."
Anderson encouraged parents to incorporate a cloth face mask into the costume their child is wearing. She said that if parents can make incorporating a cloth face mask into their child's costume fun, their child will be more apt to wear one while engaging in Halloween activities.
"There is no limit to the fun we can have, we just need to do it in a safer way," Anderson said. "If we just take the measures to stay safe, then it is going to be OK and we will make it through."
Get local news delivered to your inbox!
Subscribe to our Daily Headlines newsletter.