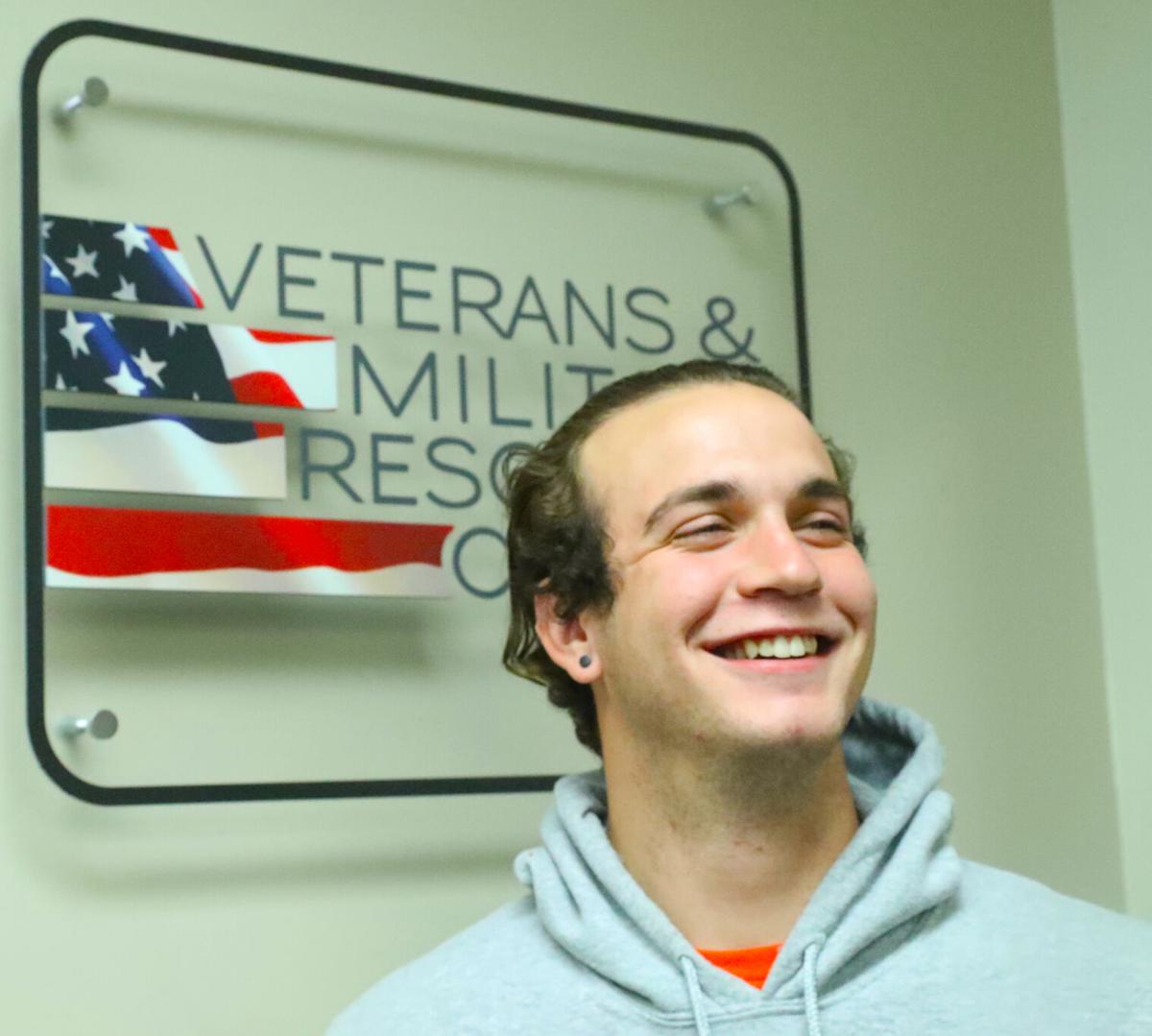 Eli Swantkoski of Aurora, during four recent active-duty years in the Navy, spent three years aboard the USS John McCain, a destroyer, as a machinist's mate second class in the engine room of the ship as it sailed along the east coast of Asia.
Swantkoski, 23, served from 2015 to 2019 — from December 2015 to November 2018 aboard the McCain.
In those years the McCain sailed in disputed waters off China in the South China Sea and also collided with a tanker. He received a NAM (Navy and Marine Corps medal) for his efforts in helping keep his ship afloat after the collision.
"We patrolled the South China Sea a lot; (the United States) was having issues with — we're still having issues with — oil being found in international waters, and so China's been making man-made islands trying to work their territory out further and further, and so we go there and show presence and force to keep everything where it is," Swantkoski said.
"We ran into a few crazy situations. My first Christmas we were the only ship out there and the admiral thought it was a good idea to send us across China's new imaginary borders and so we kind of bobbed and weaved down the coastline. And then one morning we got up and we had about half the Chinese fleet … we were (supposedly) in their waters, and so it was kind of a standoff. Their ships were in kind of a horseshoe around us; it was a standoff for a while and then eventually they let us drive right through out of there," he said.
Another time "we had four Russian ships pull up on us and they were probably a hundred yards out on each corner of the ship; they were there to let us know they knew we were out there. So our captain during breakfast said, 'Hey, why don't you come out and say hi to our friends?' It was kind of a big deal for us to not show any fear and just go up there and wave at 'em.
"And our ships with gas turbines are far superior to the older diesels that China and Russia are running, so when we decided to skate out of there we saw them 'rolling all sorts of coal' trying to keep up with us but there just wasn't a chance."
In August 2017, the McCain was in collision with an oil tanker outside Singapore. Swantkoski, as one of the first responders, "maintained damage and looked for more damage and closed off spaces that were flooding out," he said. "We were able to correct the ship's list and pull into port under our own power."
During the time of Swantkoski's service, the USS McCain visited Guam, the Philippines, Japan, Singapore, Australia and Vietnam.
"We were the first U.S. ship I believe to go back to Vietnam in 30 years as far as warships go, so it was a big deal; when we first pulled in we had to make special accommodations to them — they didn't see us with any guns out or anything," Swantkoski said.
U.S. Sen. John McCain was also in Vietnam at the time the ship was there; he came out and spoke to the ship's crew. McCain's imprisonment in Vietnam during the Vietnam War means his name "is a familiar name in Asia," Swantkoski noted.
When in a port Swantkoski and his crewmates were able to go ashore "and go exploring a bit" for up to a week — but they went back to the ship each night.
At the end of his service, Swantkoski served six months at Balboa Hospital in San Diego.
Eli Swantkoski is married to Katlynn. They have a young son, Breyer.
Get local news delivered to your inbox!
Subscribe to our Daily Headlines newsletter.