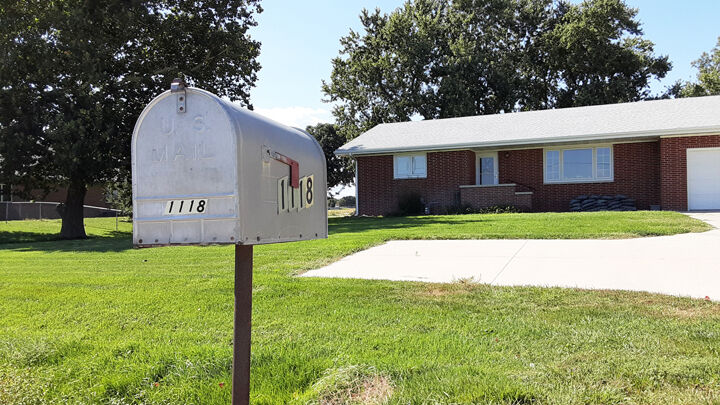 A single property on North Road is being annexed into Grand Island for election purposes.
Lot 1 of Hanover Second Subdivision is 0.62 acres and has a single-family dwelling.
The residence at 1118 N. North Road is unique, Election Commissioner Tracy Overstreet said.
It is in Hall County, while everything else around it is in Grand Island.
"What happened is, Grand Island has grown up to the west around this property and it has become landlocked by the city," Overstreet said.
The property is outside of city limits and is in the Northwest Public Schools district.
All the properties around it have ballots with city of Grand Island and Grand Island Public Schools issues on it.
Because of this, Hall County is unable to protect the secrecy of that voter without combining it first with another precinct's result.
"It is the only ballot face that is outside of city limits, in Northwest, in that area," Overstreet said. "It's really the Northwest question on it that makes it difficult to protect the secrecy of the ballot."
The owner of the residence is not identified in city documents.
The situation is unique, Overstreet said.
"Usually as a city grows it doesn't grow around a single property," she said. "Typically it grows in one or two directions and things are contiguous, so as they get annexed, everything in that area gets annexed."
Other landlocked portions of Hall County property exist in Grand Island city limits. These do not have residents, though. They are part of county industrial parks.
It is not known what precinct the property would join once annexed.
Nebraska Legislature is in the process of redistricting. Once that is completed, Hall County will begin the work of creating new districts, which must be completed this year.
"It could be in Precinct 12 or 14 or 15, depending on how the legislative lines come out," Overstreet said.
A resolution of intent to annex was approved by Grand Island City Council on Aug. 10.
Regional Planning Commission members, at their Sept. 1 meeting, approved recommending to the Grand Island City Council that the property be annexed.
Planning Director Chad Nabity explained to the council on Sept. 14 that it is the "only piece (of property) on that side of (North Road) that is not in the city limits."
The property is connected to city water and electricity. A sanitary sewer connection is available as part of a recent sewer assessment district, Nabity noted.
An annexation plan submitted by the Regional Planning Commission notes the financial impact of annexation.
The 2021 property valuation of $165,873 will not be changed.
City taxes would be applied after annexation, though.
The property faces an additional $3,610.39 in property tax, per the plan, which includes levies from city of Grand Island, Hall County and GIPS.
Grand Island City Council approved a first reading of Ordinance No. 9850 to annex the property at its Sept. 14 meeting. An annexation requires three readings to be approved.