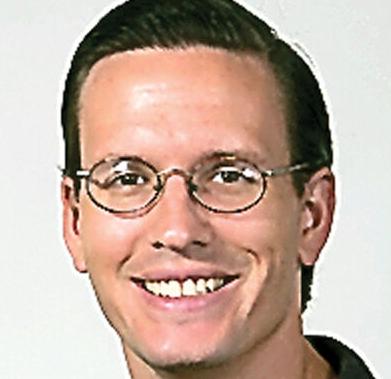 Streaming provides a life of luxury in modern age
There's something rewarding about knowing that you just sounded parental while talking to your children.
There's something cringe-inducing knowing that you just sounded like your parents when talking to your children.
You know the clock is ticking for that second scenario as soon as your firstborn enters this world.
You can hope that moment arrives later rather than sooner — much like the scenario of being the father in "A Christmas Story" who was the true source of teaching Ralphie not "fudge," but THE word, the big one, the queen mother of dirty words.
You might hope you don't introduce that into your child's vocabulary within the first five words, but I personally might find a lexicon full of Ned Flanders-isms even more offensive and creepy.
But then that parental moment arrives that brings you to flashbacks from when you were a child and your parents were telling you how lucky you were and how tough times were when they were your age.
I didn't want to become that parent, but ... darn it, kids these days have it so easy!
I had to walk uphill to literally change the channel on the family television set. There were no smart TVs. The one in the kitchen must have been color-blind because it only showed things in black and white, making everything look like a modern artsy stream of a rock concert.
And after going uphill to literally change the channel, nine out of the 13 clicks around the dial only resulted in static. You might get a fifth option if the wind was blowing right to get another ABC affiliate, which was a special day since its weekday, midafternoon cartoon lineup was superior to the steady local broadcasters.
Do the youths of today have to deal with these types of struggles? I think not.
The world of streaming now gives everyone more options to choose from to find nothing good to watch than in all of the other previous decades of the television era combined.
Odds are, if you faintly remember a series that lasted at least two seasons back in the early 1980s, if you search long enough you can find it in its entirety on some streaming service. Then you can vividly remember why that series only lasted two seasons and wish it was still a faint memory.
More and more streaming services pop up each week. Do you want sports? Do you want live TV options? Do you want movies? Do you want Snoop Dogg and Kevin Hart breaking down Olympic equestrians?
It's all now out there. We will run out of election conspiracy theories before we run out of new things to binge watch, even if another new series never debuts for the next 50 years.
I love those financial tips that include suggestions like cut cable and switch to a streaming service to save money.
That all starts out well and good until you are a few years into this streaming era, which is more like a flooding era once you are up to six different subscriptions to get everything that you want to watch — which you don't have time for anyway.
(I'd like to find out who exactly gets paid to put together those types of financial tips. Where do they come up with the revolutionary and mind-blowing ideas like overusing credit cards is bad and should be avoided?)
So, yes, the offspring grumbling about nothing to watch will turn me into a grumpy old parent in record time. I'm not quite ready to yell at people to get off my lawn, but only because of the reason that I secretly hope that if they are on my lawn they might just go ahead and mow it for me.
After all, my legs are still tired from walking uphill to change the TV channel in my youth.
Dale Miller is a sports writer for the Independent. Once a week he wanders away from the sports department to offer his take on non-sports related topics. Email him at dale.miller@theindependent.com