After being closed for three months due to the COVID-19 pandemic, Stuhr Museum reopened to the general public Monday.
While Monday was the first time the museum was open to the public, it opened June 1 for Summer Adventure Classes and June 15 to museum members. Brooke Lanoue, marketing and development coordinator for the Stuhr Museum Foundation, said the museum spent four weeks researching and developing protocols for how to reopen prior to doing so.
"We looked at what other people were doing that were already opened and what the CDC guidelines were," Lanoue said. "From there, we molded the perfect plan for Stuhr. There was a lot of thought put into how we were going to reopen."
Bonnie Smith, executive director of the Stuhr Museum Foundation, said the directed health measure issued by the Central District Health Department was a big factor in deciding whether Stuhr Museum would reopen.
"We looked at when we would normally be open, we looked at the DHM and we planned a phased reopening," Smith said. "When we look at our capacity to make a difference in Grand Island, we have open spaces, where people can come and interact safely."
Mike Bockoven, director of marketing and public relations, said Stuhr Museum has had "a big response" from members and people who were eager to visit its grounds.
When visitors visit Stuhr Museum, they are greeted by signs in the Stuhr Building that encourage them to maintain a 6-foot distance and to only have a certain number of people in a building in Railroad Town at a time.
Bockoven said the number of people allowed in each of Stuhr Museum's buildings depends on their size. For example, more people are allowed inside the Stuhr Building at a given time than in a building in Railroad Town.
"We put a pretty hard limit on the number of people we can have in the buildings, especially in Railroad Town," he said. "There are signs that say how many people can be inside the building at any given time. So if you want to go inside the building, but it is already full, someone will tell you to wait or come back when there is not as many people."
Bockoven said Stuhr Museum has made some changes to its exhibits, programming and events as a result of COVID-19. A few summer classes were canceled due to not being able to hold them and safely social distance. The museum's Fourth of July celebration will also have changes.
"Our Fourth of July program is usually parades, ceremonies, band concerts and stuff like that," he said. "We are going to put that stuff online, but we are still going to be open on July 4. We want people to come out and have a great day at the museum, but it is going to be a little less program and crowded than in the past."
Smith said that while she acknowledges that some people may be nervous to visit the museum in light of COVID-19, there are precautions in place, as well as adequate space, to ensure a safe visit.
"We have extended outdoor space, so people are able to come to the museum and they are able to safely socially distance," she said. "Our staff has done a phenomenal job of sanitizing the property. We have protocols that have been developed in order to keep our guests and our staff as safe as possible. All our staff and our interpreters are wearing masks."
Smith said COVID-19 had an impact on the museum's finances. It is looking at "thousands and thousands of dollars" in lost revenue.
"We closed our doors in mid-March and our expenses didn't stop, but our revenue did," she said. "We suffered significant losses due to not being open during that three-month period. Our revenue is driven by our admission and by our engagement. Reopening provides us with a means to sustain our day-to-day operations."
Smith emphasized the museum is trying to avoid cuts to programming and staff "at all costs." It plans to take advantage of federal programs to offset wages and losses.
The foundation is hoping to offset some of the losses due to COVID-19 by raising money through its fundraising campaign and Go Big GIVE.
Smith said it has a preliminary goal of raising $75,000 for restoration and preservation of the museum's 160-year-old cabins that are used for its educational programming on an ongoing basis. It will have a multi-year campaign where it hopes to raise the $400,000 needed to complete the project.
As part of the fundraising campaign, Stuhr Museum and its foundation are hosting the "Mustache Your Support" event where five participants — Tom Dinsdale, Don Deitemeyer, Chris Hochstetler, Rascal Martinez and Don Smith — are competing to grow the best mustache.
---
PHOTOS: Stuhr Museum reopens
062320_StuhrOpeningDay010_bjs.JPG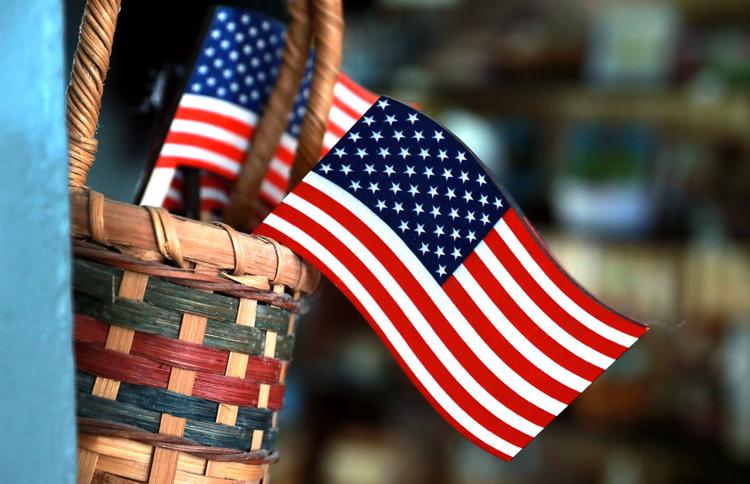 062320_StuhrOpeningDay008_bjs.JPG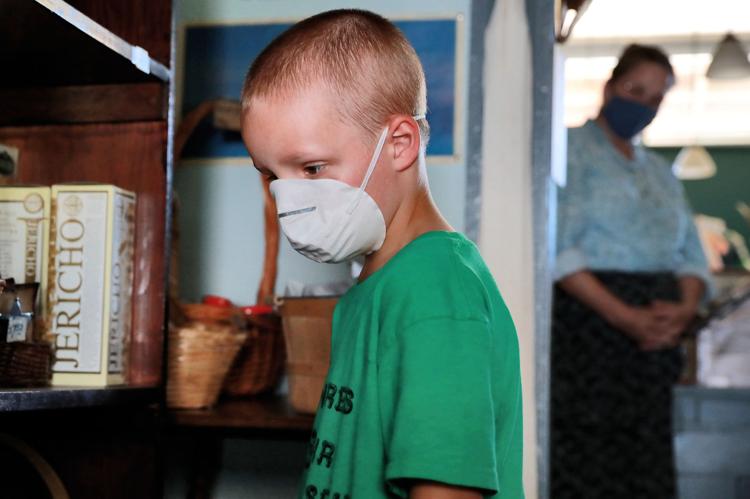 062320_StuhrOpeningDay007_bjs.JPG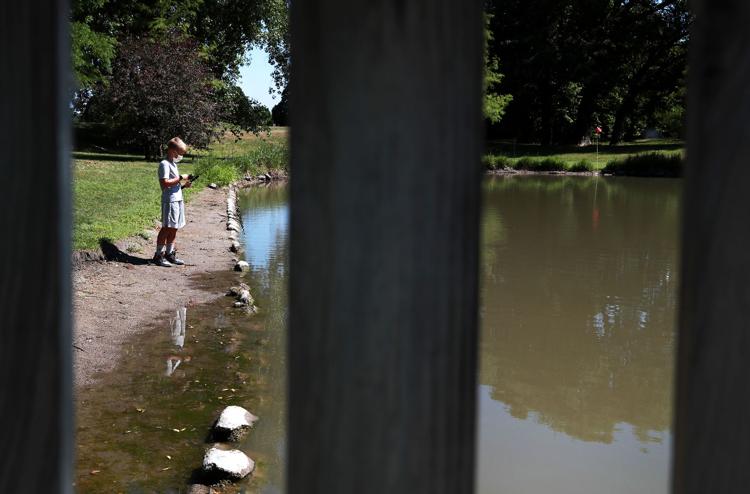 062320_StuhrOpeningDay006_bjs.JPG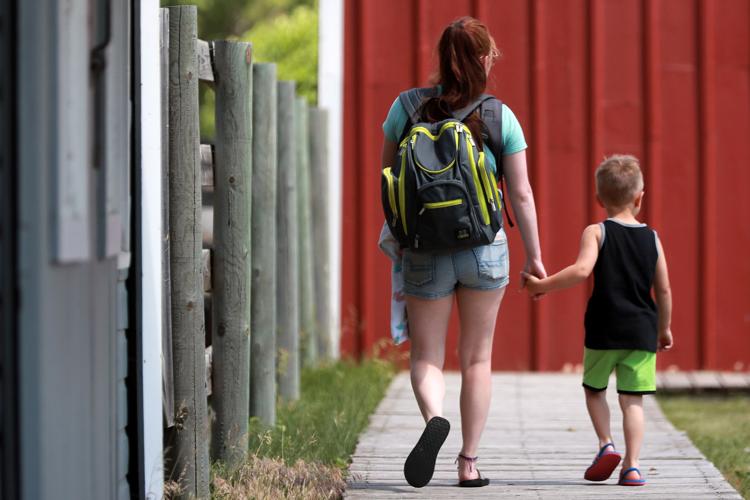 062320_StuhrOpeningDay005_bjs.JPG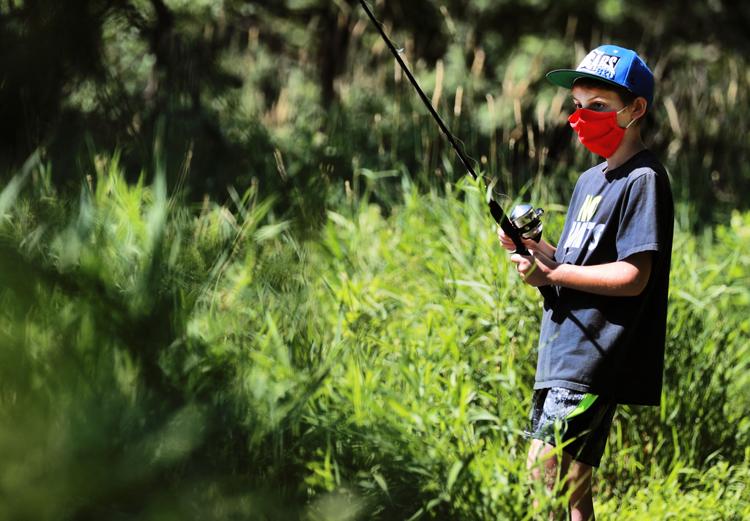 062320_StuhrOpeningDay004_bjs.JPG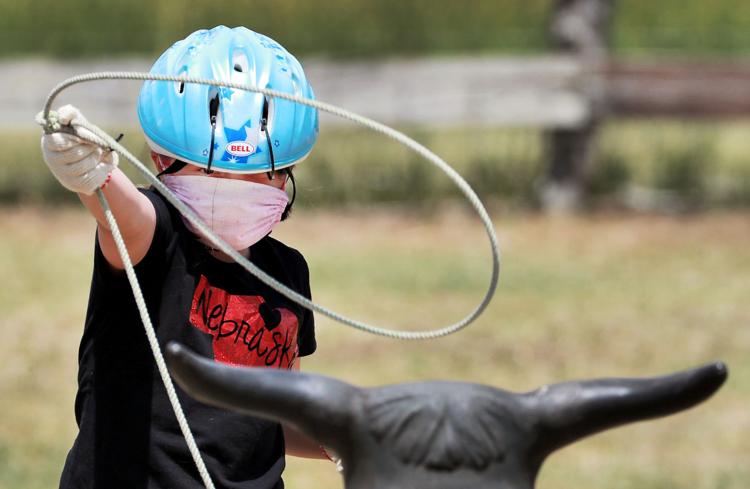 062320_StuhrOpeningDay003_bjs.JPG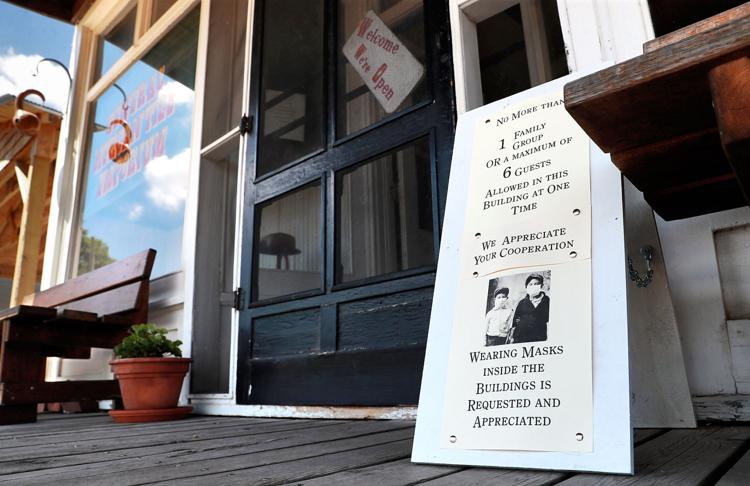 062320_StuhrOpeningDay002_bjs.JPG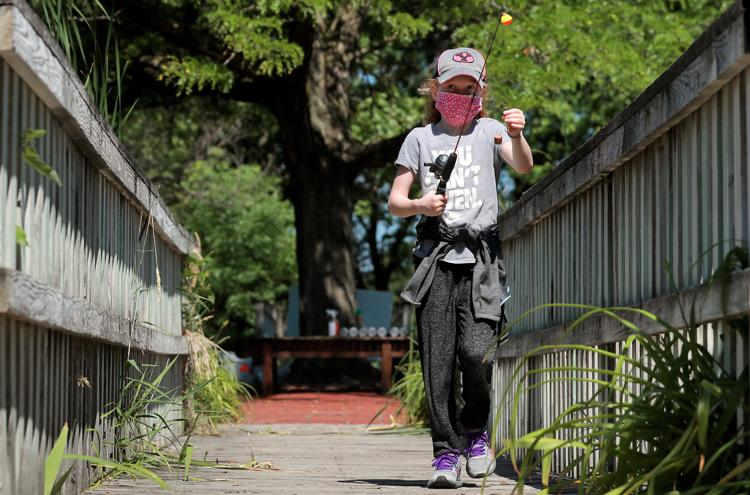 062320_StuhrOpeningDay001_bjs.JPG