This past year has been one filled with many obstacles and hardships. We have lost a lot.
Personally, I lost my dad this year (not to COVID) and our family lost many relatives and friends. So what does one do with life, work and family?
My dad would look for the good, having lived through the Great Depression, Korean War, my mom having Alzheimer's and the pandemic.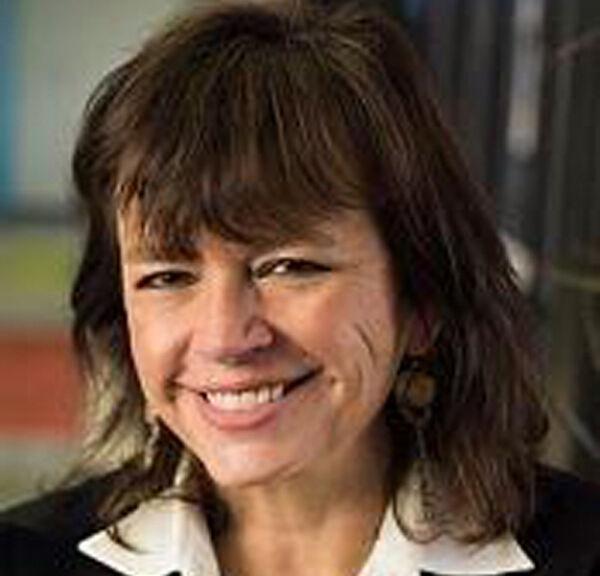 I find myself looking for good and my thoughts have been focusing a lot on collaborations. The library has had so many great partnerships prior to the pandemic and I think about the many Zoom meetings, virtual programming and the many ways staff and the public have supported each other.
We are very lucky the library is thriving and well positioned to support the community. The library is supported by a fantastic board that is working on our strategic plan, and the library foundation board was the winner of this year's Nebraska Library Association Public Library and Trustee Section Advocacy Award. The foundation board supports the library such as summer reading programs and events, and helps to get volunteers.
There are many ways the library collaborates with the community. A new one is with the Nebraska Department of Labor. We are sharing what each can offer. They have sent us information on training they provide, job and career advertisements, hiring, and a NEworks link to their services. This is on our website at www.gilibrary.org:, choose Resources, Databases, and Community Links.
We offer people computers to use, free wi-fi, study rooms, and databases such as Tutor.com that provide real live tutor help online with a shared white board with schoolwork, to look over your resume, or help you to do practice testing. Tutor.com also has career resources.
The library has a new scanning station for emailing materials by scan or USB that is quick and free; fax machines, and the Book-a-Librarian service where you can sign up with a staff member to get help setting up an email account, or learn how to use library equipment, the catalog and databases. You can even have tests proctored here.
The library partners with educational and nonprofits in Hall County. We have recently worked with the H3C (Hall County Community Collaborative), and local preschools for outreach to sign up little ones with library cards and get books in their hands; outreach to the Grand Island Public Schools Early Learning Center and elementary schools; tours with Doniphan School at the library; and Zoom training with Nebraska Migrant Education Program-ESU 9.
Next year, we are doing makerspace programs with Central Community College from February through May. So watch for those in its January mailing.
We have partnered with the Hall County Historical Society, DAR (Daughters of the American Revolution), Prairie Pioneer Genealogical Society, Stuhr Museum, and Humanities Nebraska to bring book clubs and, historical, educational and diverse literacy programs to the library.
The library has worked with the United Way team on receiving COVID PPE, and used their COVID Community Meeting information to help keep the library staff and patrons safe. We have received information from the Central District Health Department, and Grand Island-Hall County Emergency Management. We work with the Salvation Army, Hope Harbor and many, many other groups.
We will be collaborating with Santa for a special all afternoon program on Sunday, Dec. 19, and a Santa Storytime on Monday, Dec. 20. We will also offer several Winter Break programs for children and teens. More information will be available on our website or call the library at 308-385-5333.
I'm excited to be together collaborating with family as we come together for the holidays to create-love, support and share memories.
I will always find myself a little teary-eyed every time I see an elderly man in a Korean War cap with suspenders.