When seven tornadoes hit Grand Island 40 years ago, Mike Sander sought refuge with many others in the men's restroom at Meves Bowl.
Sander, 17 at the time, worked at the bowling center.
"I remember being with a bunch of people and looking up and seeing the ceiling tiles in the bathroom lift up and being able to see sky above them," he said. "We knew it wasn't going to be good."
The summer bowling leagues had wrapped up for the night. A few people were still sitting around the lounge.
Sander remembers the sirens going off. Looking out the window, he saw "what looked like two funnel clouds kind of run into each other," he said.
People at Meves Bowl rushed to find a safe place.
When things quieted down, they found the bowling alley a mess. There were at least two cars on the bowling lanes "and the lounge where we had been was basically gone," he said.
The men's bathroom survived. But the women's restroom, which had a window, was destroyed. The bowling center lost most of its roof, and the north and east walls were virtually gone.
Sander and 15 or 20 other people were smart to squeeze into the men's room.
"I'm guessing there were cooler, smarter heads than me that were directing everybody into the men's room," he said. "I don't remember that, but I have to imagine there was."
Sander's girlfriend at the time, Penny Banks, was working at the Sirloin Stockade on South Locust. "And they of course got leveled as well," he said.
Sander had recently graduated from Grand Island Senior High.
Penny was also 17 at the time. Mike and Penny, who now live in Omaha, have been married since 1989.
Sander lived with his parents on Cleveland Street, not far from Blaine. Their house wasn't damaged.
But his dad's lawnmower shop was just east of downtown. "It had significant damage. He ended up rebuilding," he said.
The best aspect of the tornado was that everyone "was just finding ways to help," Sander said. Everyone was "out to help everybody else."
"But it was total chaos," he said.
In the areas that were damaged, it wasn't necessary to block the streets. If you wanted to see a damaged area, "you had to do it on foot," because of all the downed trees and the rubble.
"I mean, you just couldn't drive in those parts of town," Sander said.
Meves Bowl was demolished and later rebuilt as Super Bowl.
Like everyone else who lived in Grand Island in the summer of 1980, the Sanders are very aware of tornadoes.
Because both of them have survived one, they feel there's "just so little chance of us getting hit again, right?" he said, joking.
"But no, we're definitely paying attention. We've been in our basement quite a few times," Sander said.
His wife, now retired, taught for many years in Elkhorn. Over the years, she has spoken to a number of elementary classes about her tornado experience.
Sander, who has lived in Omaha since 1985, said it's nice to see "South Locust kind of take on its own new personality."
His mother and two brothers still live in Grand Island, "so we still get there a lot," he said.
To him, the biggest change on South Locust between now and then is the loss of trees.
"It used to be pretty heavily wooded, and that's all gone," Sander said.
But the building of the Heartland Events Center and the arrival of the Nebraska State Fair had a big impact. He also points to the development farther south of Walmart South.
Because he's lived in Omaha so long, it might not be fair for him to judge, he said. But it's his perception that the South Locust area "never really fully recovered until all that development got done."
---
40 years ago: The night of the Twisters, a photo gallery
Looking west from the western edge of Grand Island the night of the tornadoes.
This is the only known photo of the Grand Island tornadoes.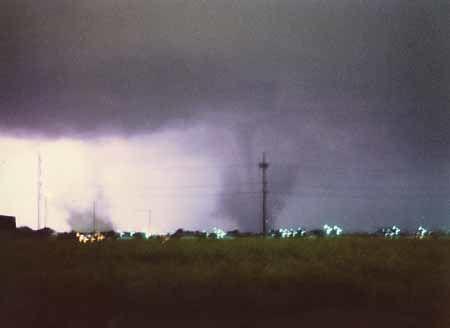 aerial1.jpg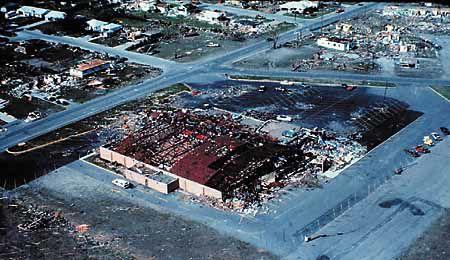 President Carter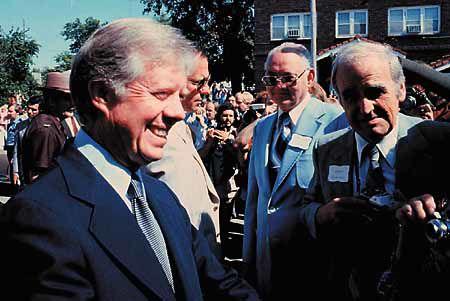 President Carter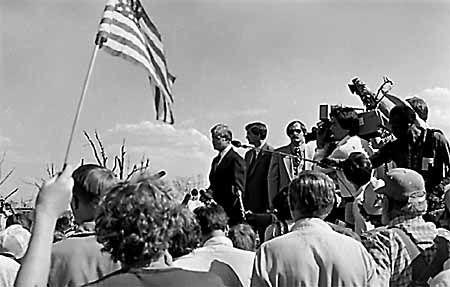 dairyqueen.jpg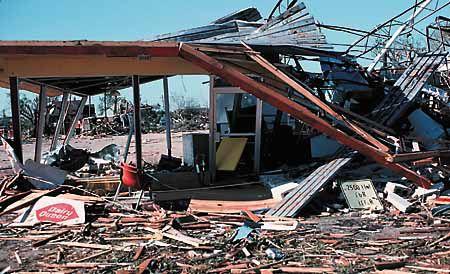 damagedcar.jpg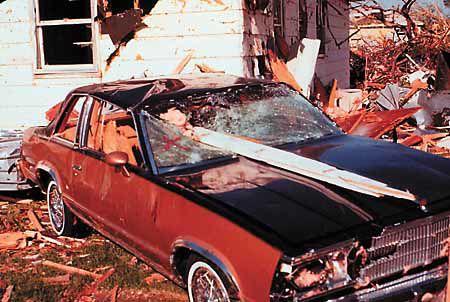 Don Davis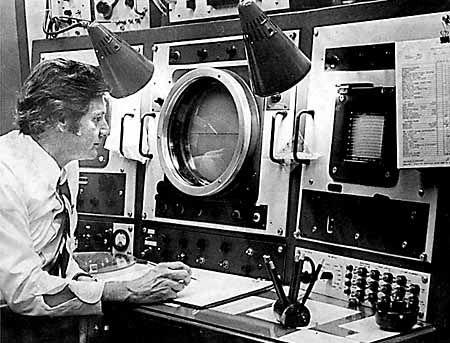 fishellvillageinn.jpg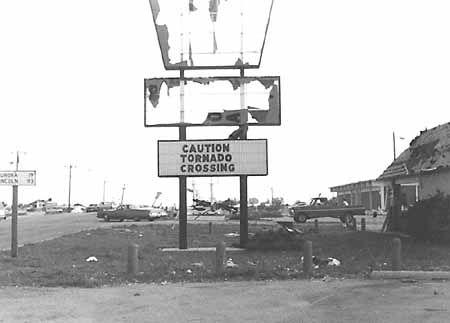 Gordie Scarborough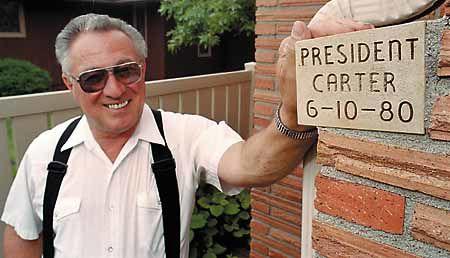 Mayor Robert Kriz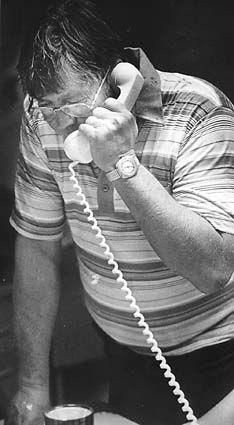 LongJohnSilver.jpg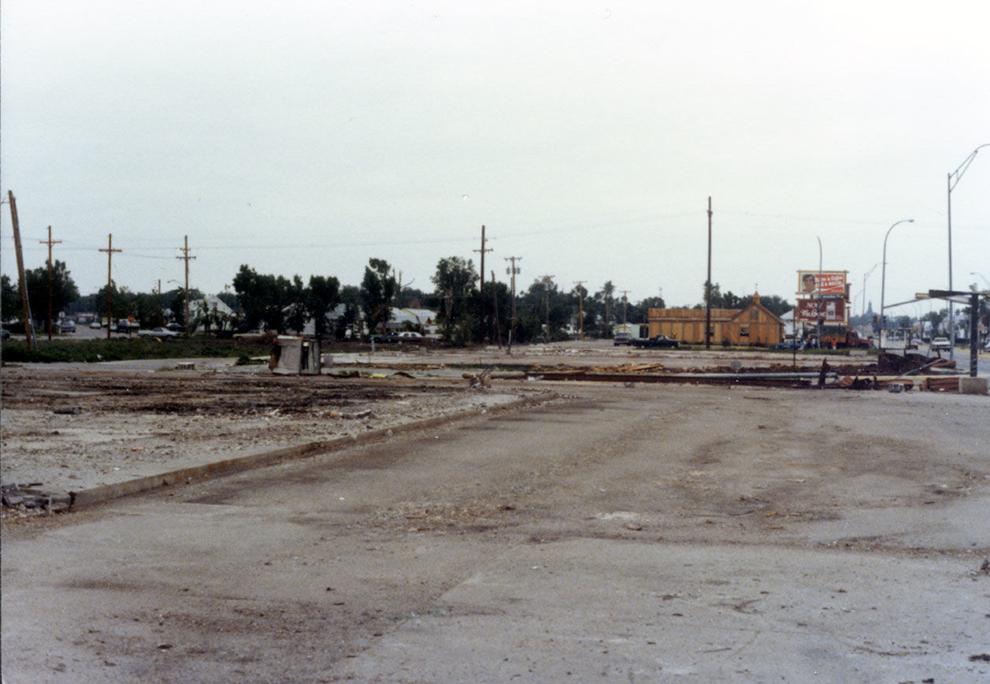 Mevesbowl.jpg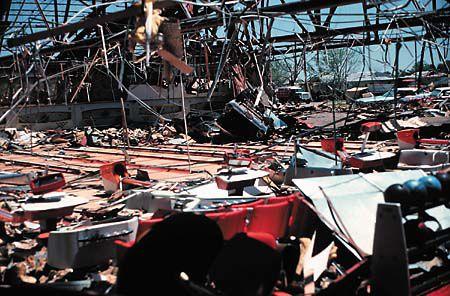 nadoguy.jpg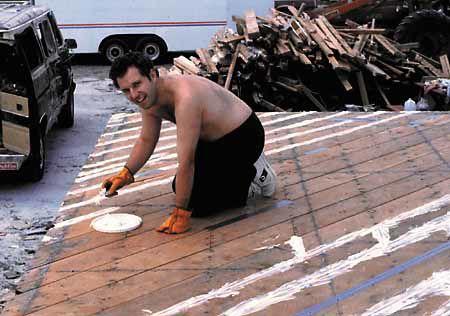 nogymwall.jpg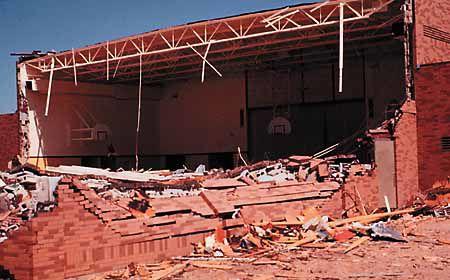 powerpole.jpg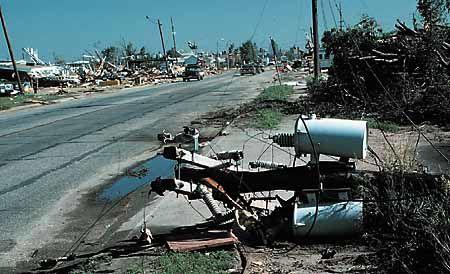 RedCross.jpg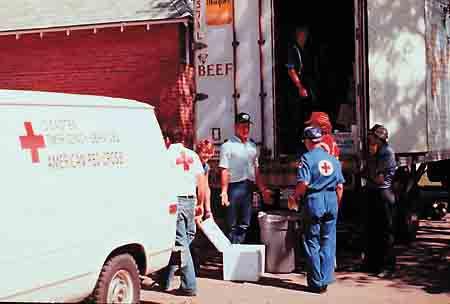 sendmoney.jpg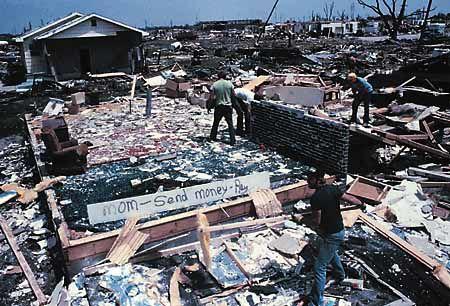 SouthLocustDamage.jpg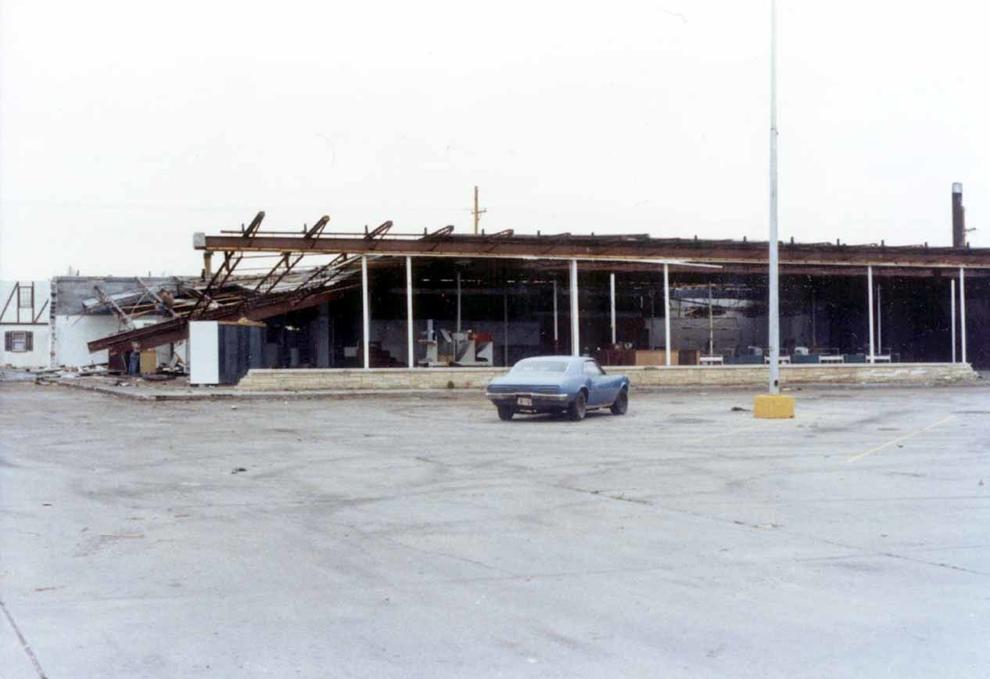 starrbryant.jpg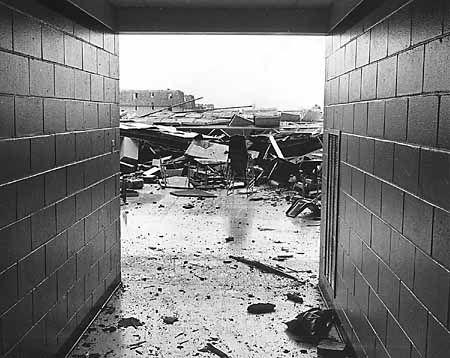 TommysSonic.jpg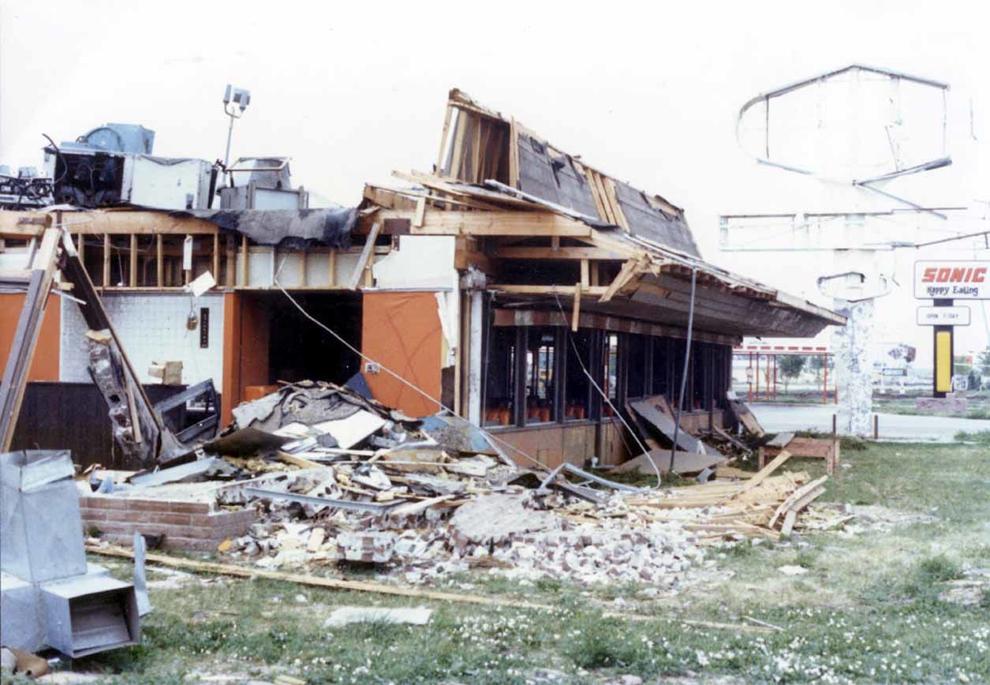 WideWreckage.jpg
wreckagewalk.jpg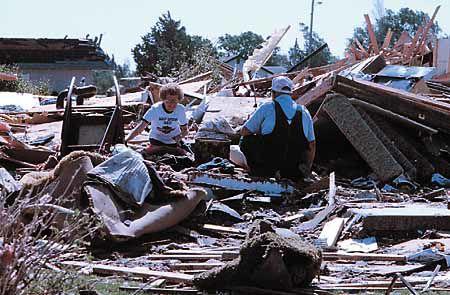 Map1815.jpg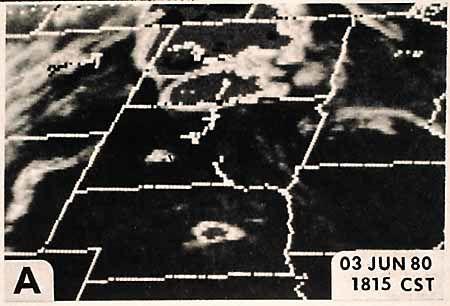 Map1915.jpg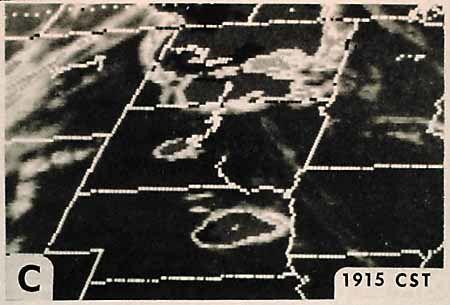 Map2045.jpg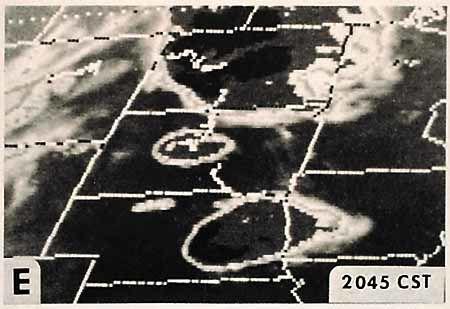 Map2115.jpg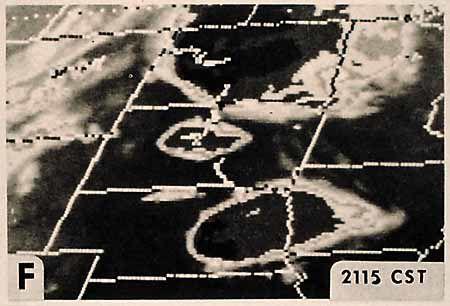 radar.jpg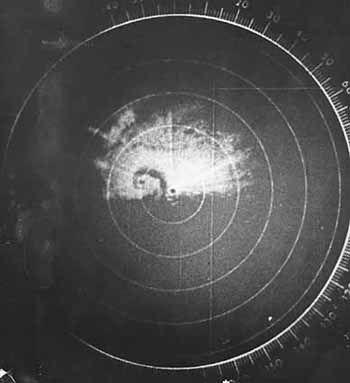 TornadoHillSledding.jpg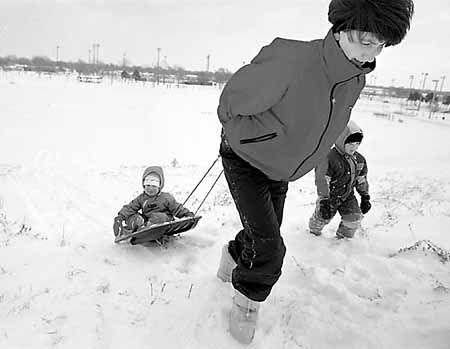 TwisterMap.jpg