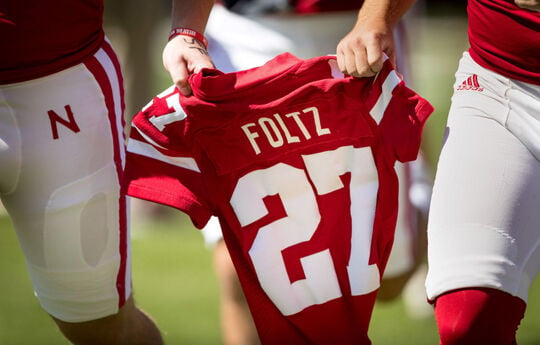 A teacher-led campaign is raising money for the Grand Island Public Schools Foundation.
The annual Add It Up fundraiser started Tuesday and ends April 16.
GIPS staff members and teachers lead the annual effort. The funds that are collected are invested in the school district in the form of grants and scholarships.
In 2020, GIPS Foundation spent $2.4 million on programs, projects and scholarships affecting kids, explained Traci Skalberg, GIPS Foundation executive director.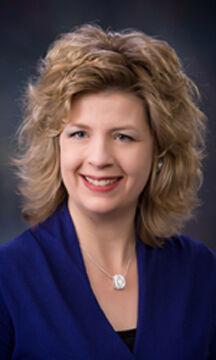 "Each year, the GIPS Foundation does a campaign with the staff of Grand Island Public Schools to encourage them to give, so that we can invest those funds into students, different programs and classroom grants," Skalberg said. "Just some of the things the foundation does."
She added, "We ask staff to give back each year and it's just an incredible effort."
This year, GIPS Foundation is partnering with the Sam Foltz Foundation.
Foltz, a Grand Island Senior High graduate and University of Nebraska football player, died in a car accident in 2016. He was 22.
In honor of Foltz, his parents, Gerald and Jill Foltz, will match gifts and donations up to $5,027, with No. 27 representing Sam Foltz's Cornhuskers jersey number.
"Jill served as a nurse for (GIPS) for over 30 years," Skalberg said. "She just retired this last year and she said, 'This is the year Sam would want to invest and help people understand, and keep their chin up, as teachers and staff are making it through this tough year.'"
This will be the foundation's 18th Add It Up campaign. The effort started in 2004.
In 2020, Add It Up reached a milestone, Skalberg said.
GIPS staff have raised just more than $1 million for the GIPS Foundation since the fundraiser's inception.
Last year, the foundation held a virtual campaign in response to the pandemic. It raised $98,000, which is more than most years, Skalberg said.
"We were able to complete that campaign as well with staff giving even more last year, which was incredible," she said.
This year's effort will be a hybrid campaign, both in-person and virtual.
"I anticipate that nine out of 10 people employed by (GIPS) will give back to the foundation because they see the impact every day on kids," Skalberg said.
Add It Up is a grassroots campaign, with seven co-chairs across the district — one from each middle school, two from Senior High, and two from the elementary level.
"They work with me and my team at (GIPS Foundation) and they reach out and recruit team leaders across the district," Skalberg said.
Every school building has at least one team leader and each school functions as a team, or more than one team if it's a larger building.
Team leaders go out and give packets to team members, who then raise funds.
"We try to make it fun. We have different competitions," Skalberg said. "It's minor stuff, but it's fun to have some bragging rights, just to make it friendly."
Add It Up shows the dedication of the GIPS district.
"The teachers and the entire staff of Grand Island Public Schools, they're living this mission all the time, but they're also giving to the mission," Skalberg said. "I think it's just important to have that credible source giving to students because they see the work of the foundation every day. They see we're helping students all the time."
The funds give the GIPS Foundation flexibility in how it supports GIPS efforts.
"Last year it gave us more ability to invest in our COVID-19 fund, our emergency fund," Skalberg said.
The foundation has standard programs the funds support each year, such as its classroom grant program and unrestricted scholarship program, as well as needed unrestricted funds.
"It just gives us the flexibility at the foundation to invest in things and students and projects that are necessary at the time," Skalberg said. "We have an opportunity to invest in things that are happening here and now."
The funds raised by the campaign are always appreciated, she said.
"It makes the foundation run," Skalberg said. "It gives us the ability to mobilize when we need to. It's just an incredible campaign, and we're really able to give back."