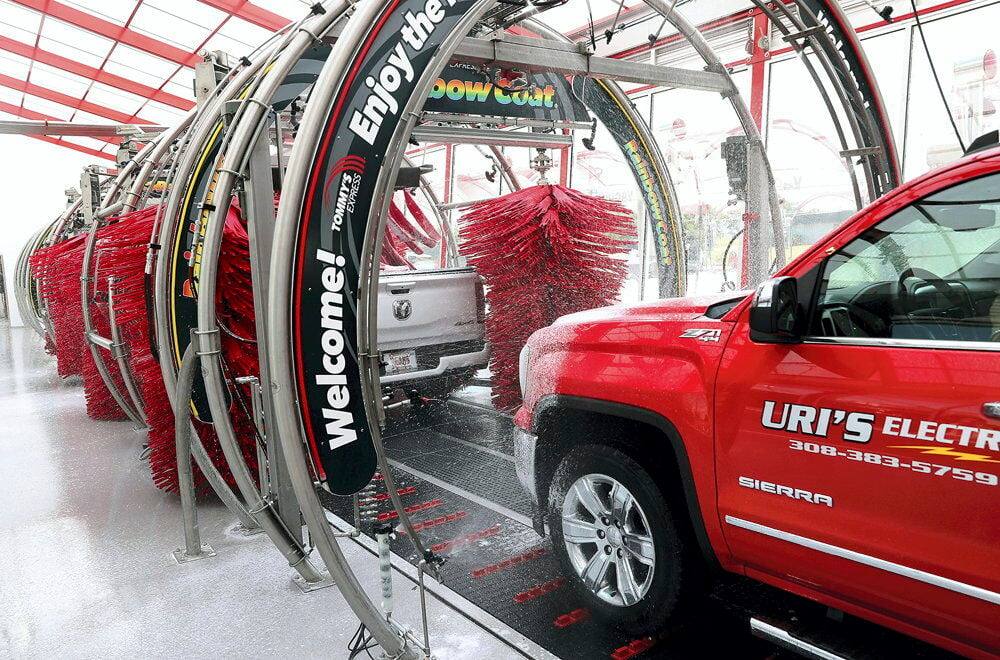 Freshly-washed cars have been emerging from a modernistic system of curves and car wash caverns at Highway 281 and Faidley.
The unusual-looking structure is one of the latest Tommy's Express Carwash franchise locations, brought to fruition by local business partners Ben Conover and Matt Preister.
Conover said he was already in the car wash business.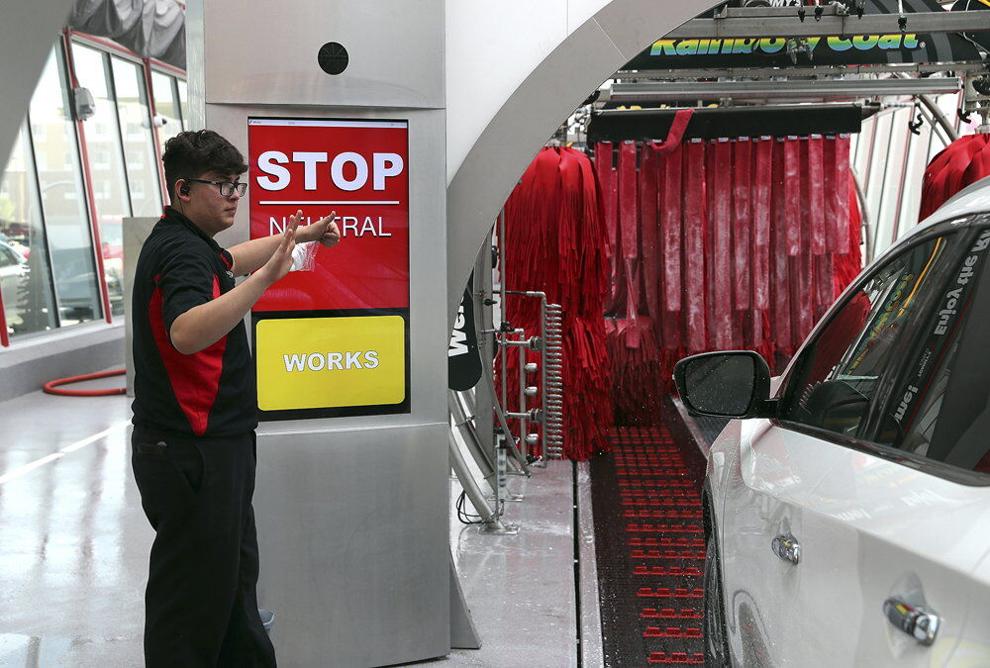 "I own a small car wash in Norfolk, which has an automatic bay and self-serve wands," he said. "I wondered why people would wait an hour to wash their car — or half an hour or 20 minutes."
With that seed planted in his mind, Conover approached Preister about the potential opportunity. The business partners — and neighbors for not quite a decade — didn't take the franchise selection lightly, traveling out of state to scope out their options, Conover said.
"We traveled the country looking for the best — Minnesota, Michigan, Kansas, Texas …" he said.
Preister said, "We wanted the best of the best."
In the end, Tommy's Express made the cut.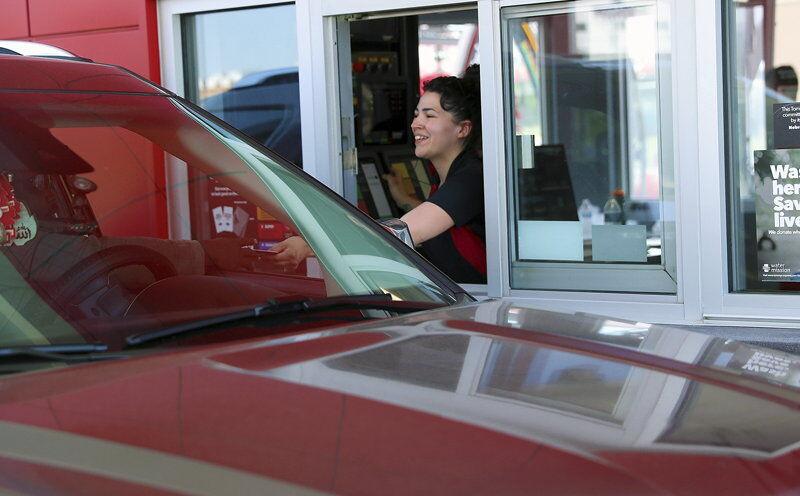 Conover said quality was ultimately what sealed the deal.
"We liked the idea that the Tommy's franchise holds us to very, very strict standards," he said.
Services include various types of exterior cleaning via a dual belt conveyor and equipment that adjusts to vehicle size and shape. Conover and Preister said the facility can accommodate "duelly" trucks and vehicles up to 84 inches tall.
Vacuums are available once the vehicle receives the customer's wash of choice, housed under a canopy with a dual hose design. Vacuum services, along with mat washes, are free.
One unusual feature of Tommy's Express Carwash is its membership program. For a monthly fee, "TommyClub" offers unlimited car washes, customized to a vehicle using an app and license plate recognition.
Once members pull up to the specific lanes, the license plate technology works its magic, Conover said.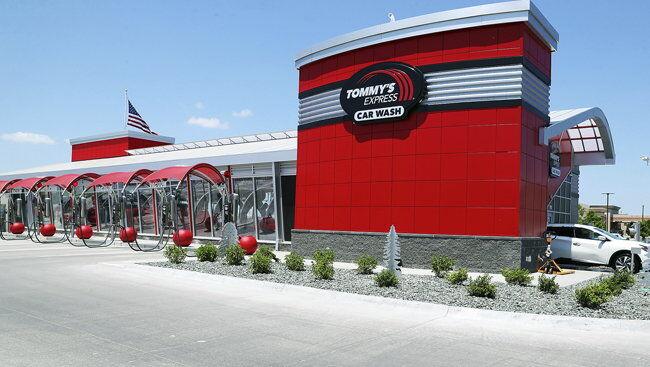 "Come to lanes two or three," he explained. "It reads your license plate as you drive up, and the gate opens."
Customers can choose from several wash packages, and you don't have to be a member to wash your car there. Hours are 7 a.m. to 9 p.m., seven days a week.
Cindy Johnson, president of the Grand Island Chamber of Commerce, said people have seemed to be responsive to the convenience.
"A couple comments I have heard since their soft opening late last week revolved around the convenience of the units being able to 'read' license plates and apply the costs for the car wash to an account," Johnson said. "People's lives are so busy and a feature of this type and people seem very responsive to the ease and speed of the car wash process."
According to Tommy Car Wash System's website, Tommy's Carwash's first incarnation was as "Quality Car Wash," established in 1969 by another pair of business partners: Jun and Sonny Essenburg. Located in Holland, Mich., this first location included a dual rollover system. Come 2008, the company — by this time called Tommy Car Wash Systems — ventured outside the United States, connecting with distributors in Europe.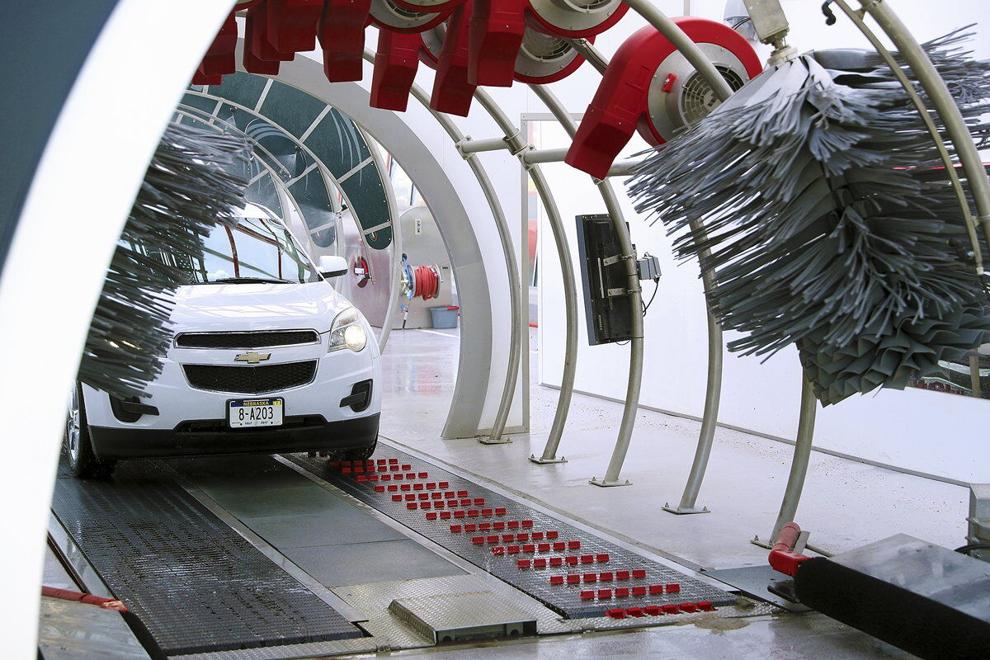 Today, there are more than 60 Tommy's Express Carwash facilities in operation, with more than 230 sites in development in the United States and abroad, according to an April 2021 company news release.
Conover said he and Preister discovered a need for more car washes; they bought the franchise's Nebraska territory.
"I think there's a need in cities over 25,000 people in Nebraska," Conover explained. "In the past a car wash like this … the thought was you need 100,000 people or more for a car wash."
After careful research Conover and Preister saw a need — and opportunity — in Grand Island.
"There's not a lot of competition, and people need the convenience," Conover said.
The need and convenience were obvious at noon on June 3 when the car wash opened for business, Preister said.
"We washed 1,250 cars the first half-day and then we washed 1,850 Friday," he said.
Johnson said the location plays a major role in the convenience factor as well.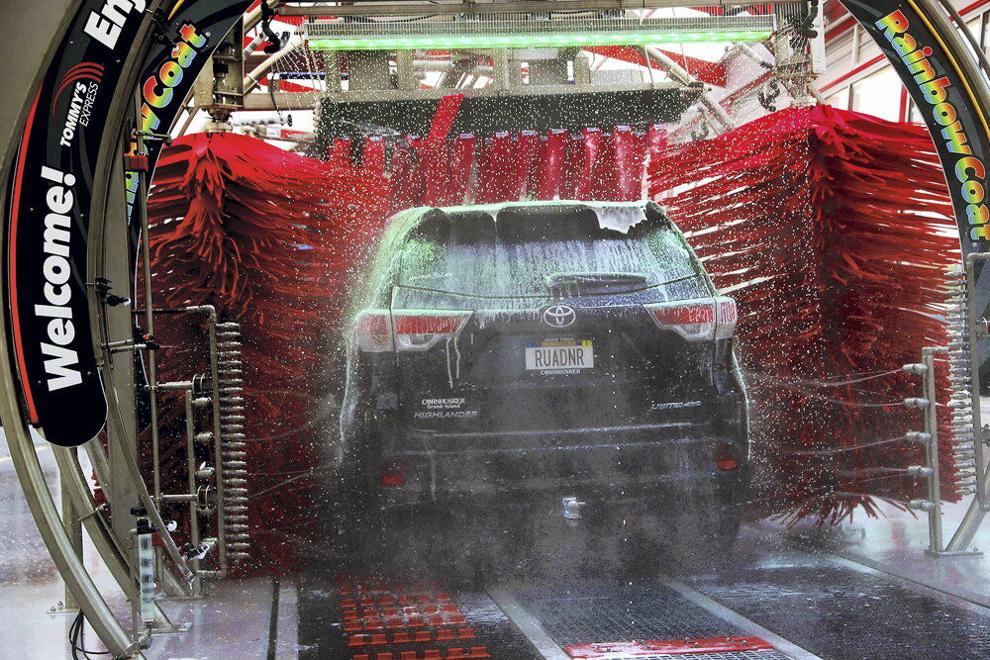 "Highway 281 is an important corridor for moving visitors and residents," she said. "With traffic coming literally from every direction, a site located on Highway 281 is easy to access and visible to thousands of travelers."
Preister said even though their venture is still new, it's rising above the other dozens of Tommy's Express Carwashes in operation.
"Grand Island has welcomed us with open arms. We're kind of setting records as far and numbers and paces," he said. "We couldn't have asked for a better start here in Grand Island."
Jessica Votipka is the education reporter at the Grand Island Independent. She can be reached at 308-381-5420.