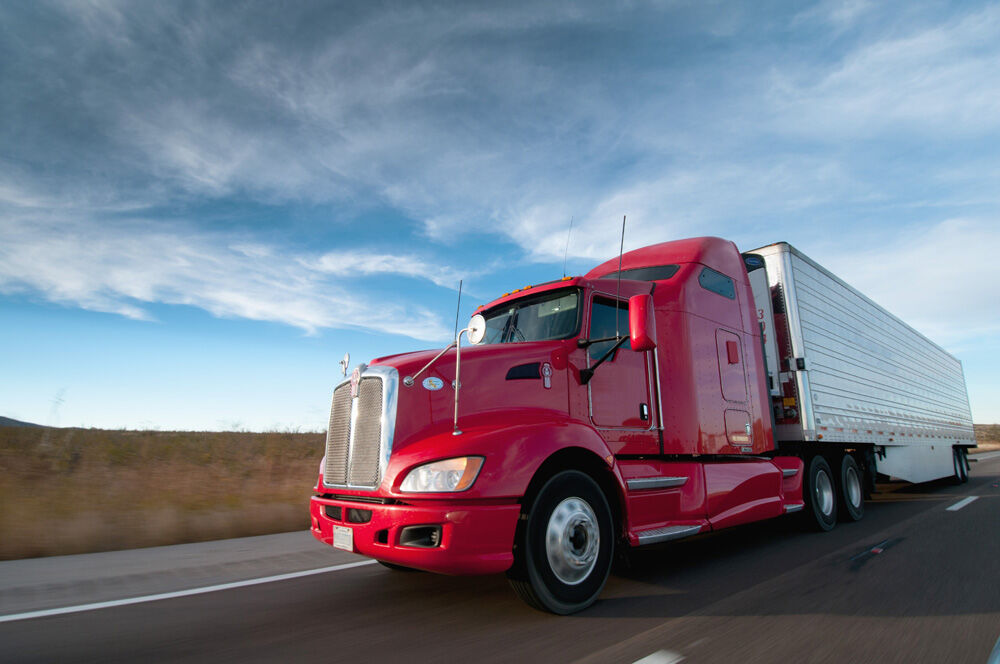 Nearly every aspect of daily life is made possible because a truck driver delivered the products and resources people need.
This past week, Sept. 13 through 19, was Truck Driver Appreciation Week. It was an opportunity to pay respect and thank professional truck drivers for their hard work and commitment in undertaking one of our economy's most demanding and important jobs. These 3.5 million professional men and women not only deliver our goods safely, and on time, but they also keep our highways safe.
To shine a light on the families of truckers, the Grand Island Chamber of Commerce, Nebraska Trucking Association and Schwan Food Co., on Saturday delivered a meal for four, balloons and other goodies to professional truck driver Oscar Martinez, who drives for GI Express. Martinez was selected at random, and one of 50 families honored across the state last week.
And while there are 3.5 million professional truck drivers on the road, the demand for additional truck drivers remains high. Central Community College–Hastings offers a six-week course in truck driving.
The program uses U.S. Department of Transportation guidelines for training and licensing, and aims to prepare students for the road by providing them with 240 hours of combined instruction and driving time, with a minimum of 50 hours of hands-on driving time on the school range, city streets, highways and the interstate.
There are two course options available yet this year, set for Sept. 28 and Nov. 9. Those interested in the program can contact Matthew McCann at matthewmccann@cccneb.edu.
Learning to become a trucker is only half the fun. Every spring, Fonner Park hosts the Nebraska Truck Driving Championships — a statewide competition for professional heavy truck drivers who maintain an accident-free driving record.
Competitors must take a written test covering safety regulations and industry facts; complete a vehicle inspection and identify defects; interview with a law enforcement officer; and complete a driving skills test.
The trucking industry is truly the backbone of the American economy and central to our way of life. In fact, nearly every good consumed in the United States is put on a truck at some point.
According to the American Trucking Association, the trucking industry hauled 72.5% of all freight transported in the United States in 2019, equating to 11.84 billion tons. That same year, trucking was a $791.7 billion industry.
Our truck drivers do more for our businesses and economy than we often realize. And while National Truck Driver Appreciation Week is only one week, we think it is important to offer these individuals a load of thanks all year long.
Cindy Johnson is the president of the Grand Island Area Chamber of Commerce. Contact her at 308-382-9210 or cjohnson@gichamber.com
Get local news delivered to your inbox!
Subscribe to our Daily Headlines newsletter.