Nebraska was blanketed with a layer of white as a snowstorm spread across the state Tuesday — just in time to make Thanksgiving travel hazardous.
Light snow started falling in Grand Island at about 9 a.m., however, the snow picked up in the afternoon and heavy snow was reported throughout Central Nebraska.
The snow made travel treacherous Tuesday afternoon. Scanner traffic reported several vehicles sliding off of Highway 281 and into the ditch.
Vehicles also were reported stuck in the Eddy Street underpass, and a semitruck was reported stuck at the top of the Highway 30 overpass.
Accidents were minimized, though, because many communities heeded warnings. Grand Island and area communities took heed of the National Weather Service in Hastings' winter storm warning as schools, other organizations and groups decided Monday night to close on Tuesday.
The City of Grand Island declared a snow emergency until noon Wednesday, along with other cities in the area. City, county and state road crews were readying themselves for winter's onslaught. The public was being warned that driving conditions would quickly deteriorate as the storm intensified. While going to work on Tuesday was not a problem, it was the return home in the evening that was the issue.
The Central Nebraska Regional Airport also was impacted by the storm as an Allegiant flight to Mesa was grounded. However, passengers were reported stuck on the plane for several hours before the decision was made to cancel the flight.
Grand Island was expected to get between 4 to 8 inches of snow during the day Tuesday and another 2 to 4 inches Tuesday night.
According to the weather service, the brunt of this winter storm coming out of the Colorado Rockies was expected to fall from 9 a.m. to 9 p.m. Tuesday. Along with the persistent snow, there was also increasing winds. The weather bureau said the strongest gusts, up to 45 mph, were expected after dark.
The NWS Hastings was forecasting 8-11 inches for the Grand Island and Kearney area, and 6-9 inches for the Hastings area. To the north, snowfalls were expected to be heavier with Loup City looking at 10-13 inches; Ord, 9-12 inches; and Fullerton, 7-10 inches.
Poor visibility and slick streets
The heavy snow and strong winds combined to make roads slick and visibility poor.
Area and state officials were advising caution while traveling in these dangerous winter conditions.
The Nebraska Department of Transportation (NDOT) said their crews are prepared for the latest round of winter weather, which would impact most of the state and good portions of the country.
What concerned NDOT was that while the forecast could fluctuate, the forecast for heavy snowfall coupled with high winds could create low visibility conditions for drivers.
"Workers and equipment will be out to clear the highways and monitor changing conditions throughout the holiday weekend, which looks to affect travel Tuesday through Wednesday and again on Thanksgiving Day and through the weekend," according to NDOT.
The storm was expected to impact travel on I-80 as well as the rest of Nebraska's highways.
"Motorists should expect travel conditions to deteriorate, including slushy and ice covered roads, while significant snow falls across regions of Nebraska," NDOT warns. "High winds coupled with heavy snowfall will result in reduced visibility."
NDOT Director Kyle Schneweis said this is the first major storm of the season and it is anticipated to be a significant one during one of the highest travel times of the year.
"Drivers are encouraged to be informed about weather and road conditions before making the decision to travel," Schneweis said. "We urge caution if you must travel during this winter storm and know before you go."
Travelers are advised to be alert, be aware and check the most up to date travel conditions available through 511, Nebraska's Advanced Traveler Information System. The system is available at all times via phone by, online at dot.nebraska.gov, Nebraska 511's smartphone app or by dialing 511.
In the Grand Island area, November weather has been favorable for farmers to complete their harvest.
The USDA's National Agricultural Statistics Service reported that for the week ending Nov. 24, corn harvested was 93%, equal to last year, and near 96% for the five-year average.
Winter wheat condition rated 2% very poor, 2% poor, 22% fair, 53% good, and 21% excellent.
Sorghum harvested was 90%, near 94% last year, and behind the 96% average.
Pasture and range conditions rated 1% very poor, 4% poor, 17% fair, 62% good, and 16% excellent.
Going into the year's first major winter storm, subsoil moisture supplies were rated 1% very short, 9% short, 87% adequate, and 3% surplus.
No snow is expected Wednesday as it will be sunny with a high near 30, with a northwest wind 15 to 20 mph decreasing to 5 to 10 mph in the afternoon. Winds could gust as high as 30 mph.
It will be cold Wednesday night with a low of 11 with calm winds expected after midnight. On Thanksgiving, though, the temperature will hover at freezing with freezing rain likely, possibly mixed with snow. Thursday night's low will be around 28 with freezing rain, possibly mixed with snow before 2 p.m.
As shoppers and merchants prepared for the Black Friday shopping rush that starts early in the morning, the high is expected to be near 42 with a possibility of sleet, possibly mixed with freezing rain before 11 a.m. After 11 a.m., the temperature will be warm enough where the precipitation will be rain. The warmer temperatures, mixed with the rain, will more than likely melt much of the snow that had fallen previously away.
There is a chance of rain and snow after 5 p.m. Friday, with a forecast low of 31.
There is a chance of both rain and snow on Saturday and Sunday. Saturday's high will be near 40 and the low 22. Sunday's high will be 31 with a low around 15.
— Travelers are also encouraged to utilize NDOT's Plow Tracker at https://plows.nebraska.gov/index.html where the public will be able to observe road conditions in real time from the cabs of NDOT snowplows. Please note that weather conditions are often worse than they appear on camera.
— Should travel be absolutely necessary, NDOT reminds motorists to be prepared with warm clothing, water and food. Be sure to travel on well-established routes and notify someone when you are leaving for your destination. If traveling a distance, a winter weather survival kit is advised with additional basic items.
— Travelers are advised to not drive faster than conditions allow. Surfaces will be slick under the snow and visibility may be poor. Allow plenty of time to arrive at your destination.
With snowplows out on the roads, travelers are urged to be cautious and courteous to those operating them, making sure to:
• Slow down as you approach plows. They travel slowly, usually 25-30 miles per hour or less.
• Stay well behind plows to give you and them plenty of room. When traveling outside of a business or residential district, it is unlawful to follow a highway maintenance vehicle (snowplow, truck or grader) more closely than 100 feet when it is plowing snow, spreading salt or sand, or displaying a flashing amber or blue light.
• Never pass a plow on the right — snowplows are equipped with "wing plows" which extend beyond the truck itself.
• Know where plows are and actions they may be taking while they plow snow. Motorists are reminded to make sure everyone in their vehicle wears a seat belt and children are in a car safety seat. Do not use cruise control in wet or snowy weather and keep a full gas tank.
— As a reminder, the NSP Highway Helpline is available 24 hours per day for motorists in need of assistance. Drivers can reach NSP by dialing *55 from any cell phone. Call 911 for any emergency.
112719_SnowStorm003_bjs.JPG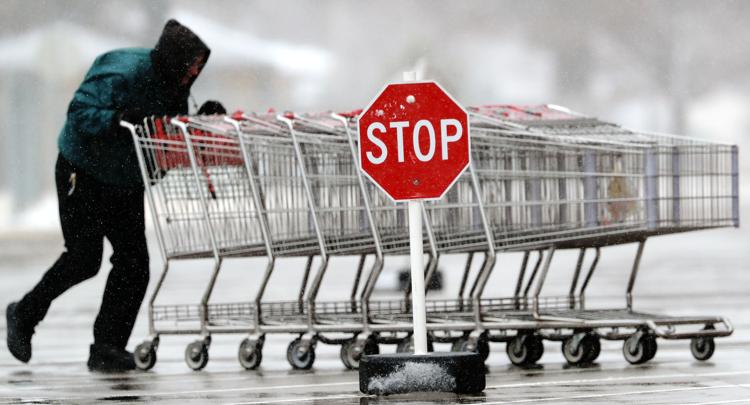 112719_SnowStorm001_bjs.JPG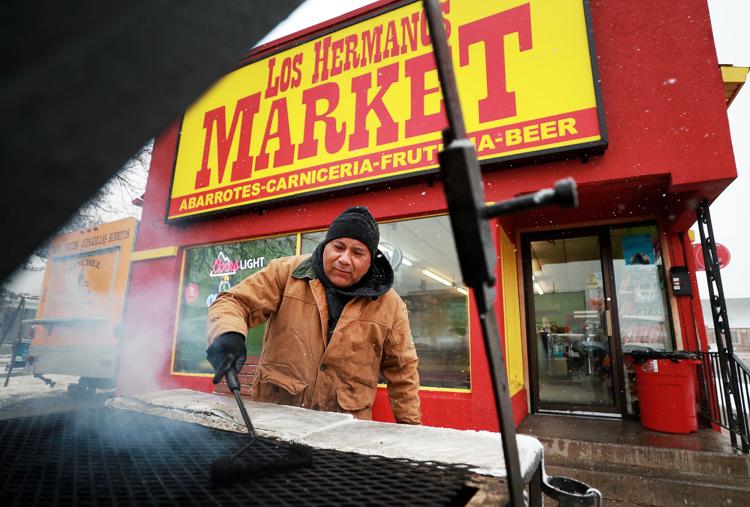 112719_SnowStorm002_bjs.JPG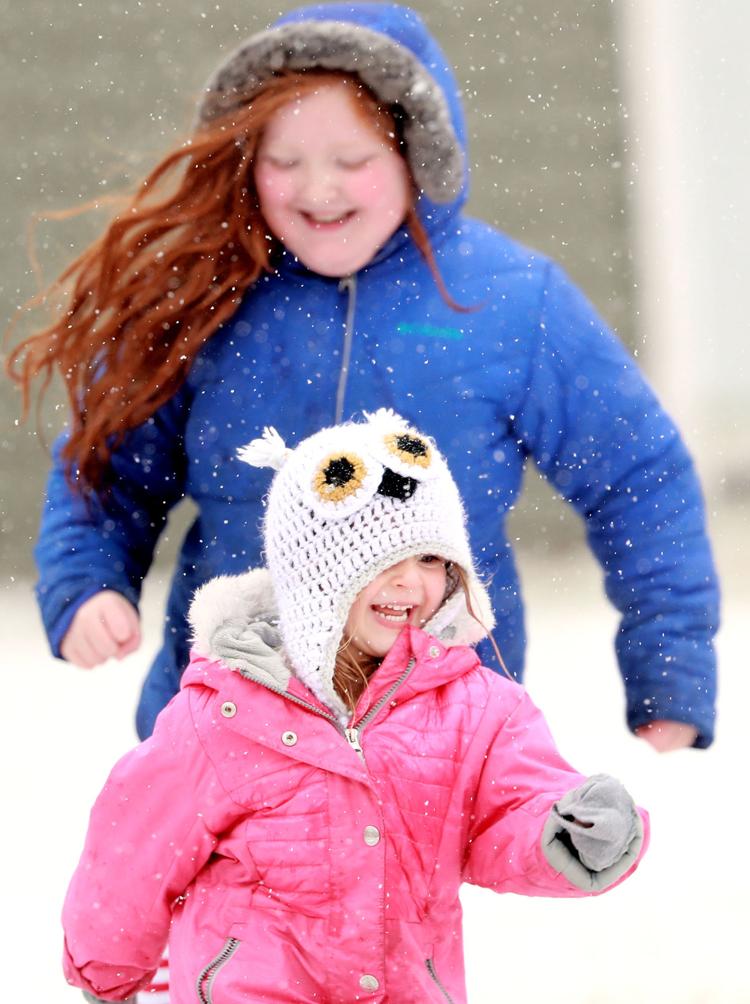 112719_SnowStorm004_bjs.JPG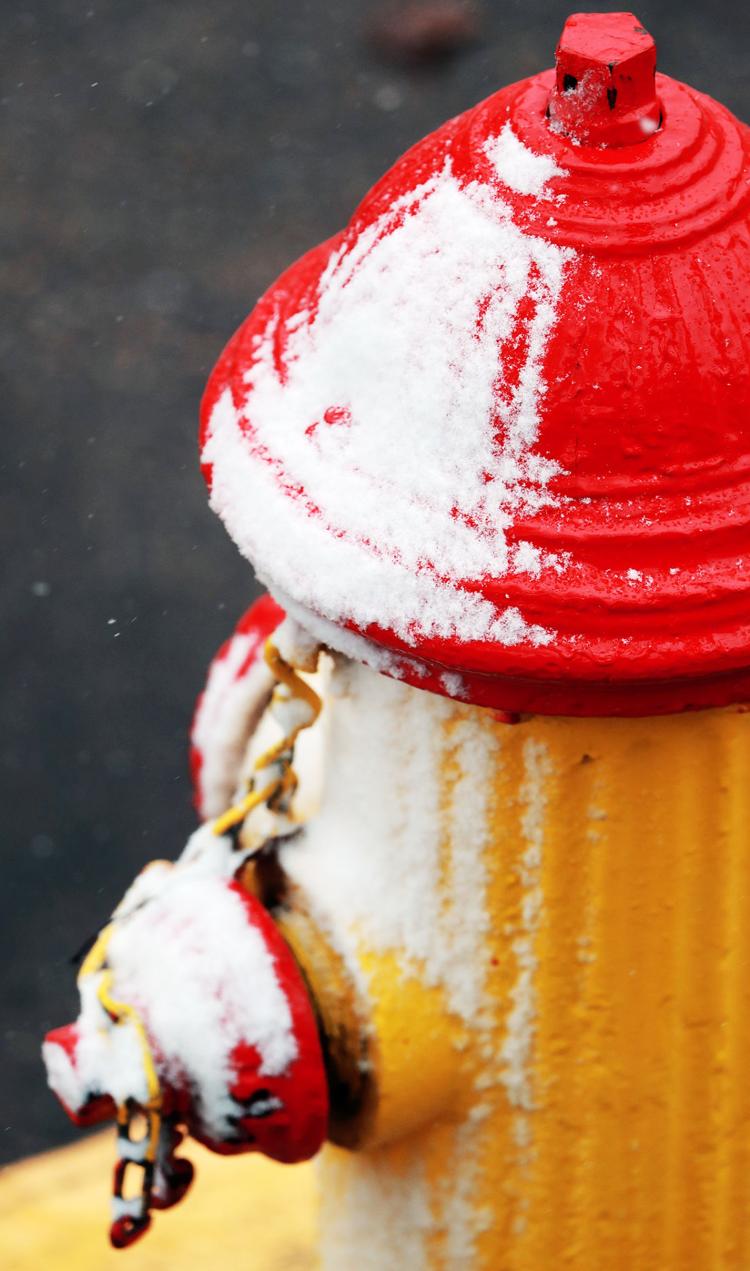 112719_SnowStorm005_bjs.JPG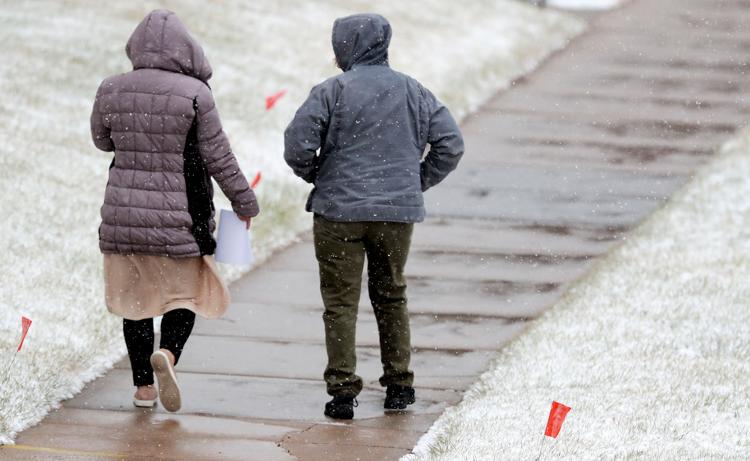 112719_SnowStorm006_bjs.JPG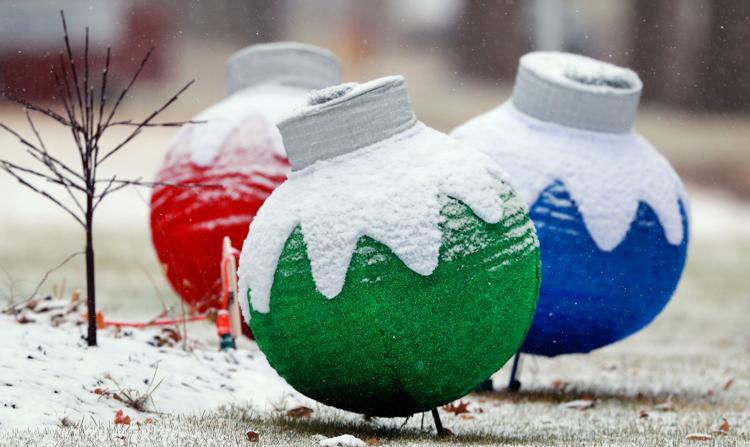 112719_SnowStorm007_bjs.JPG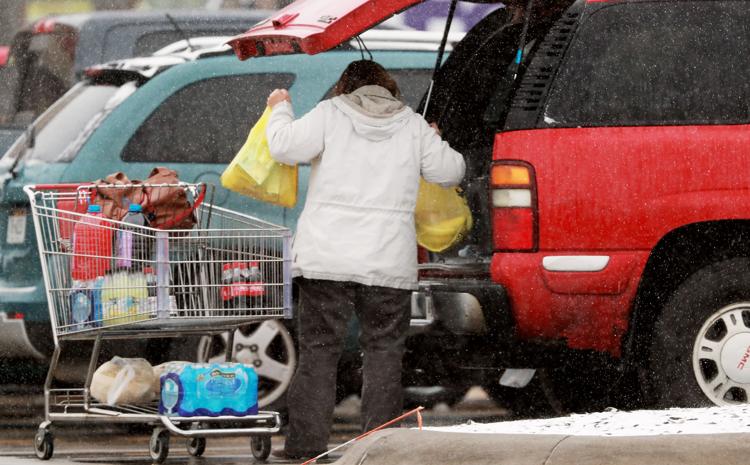 112719_SnowStorm008_bjs.JPG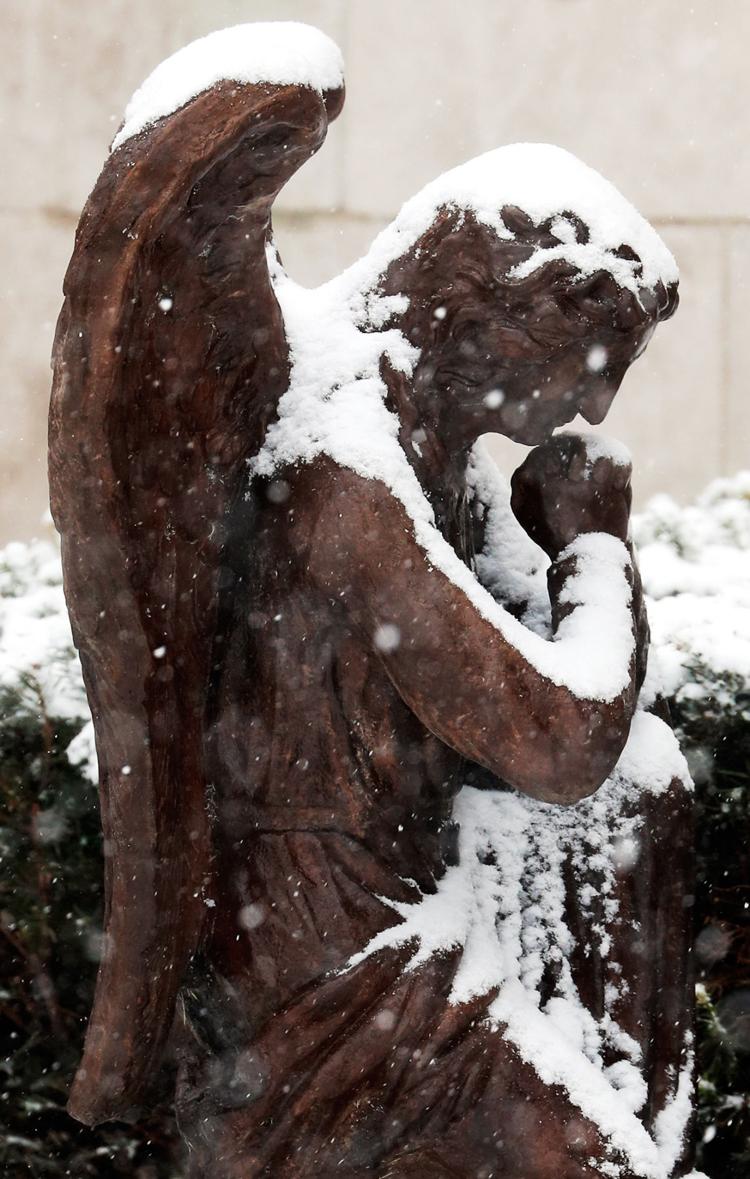 112719_SnowStorm009_bjs.JPG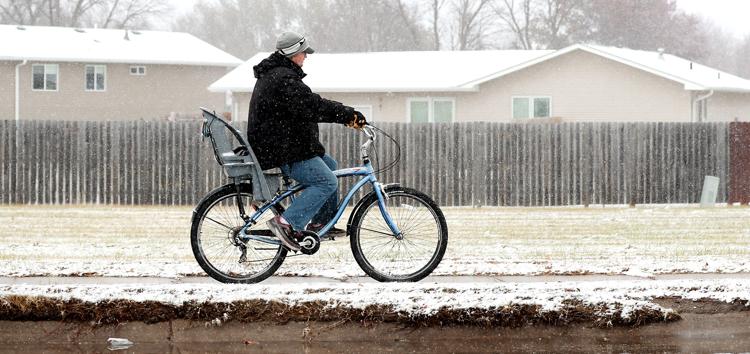 112719_HeavySnow001_bjs.jpg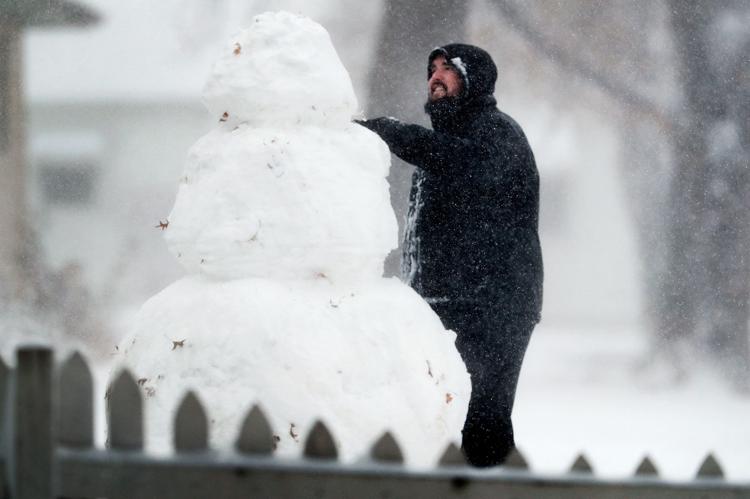 112719_HeavySnow002_bjs.jpg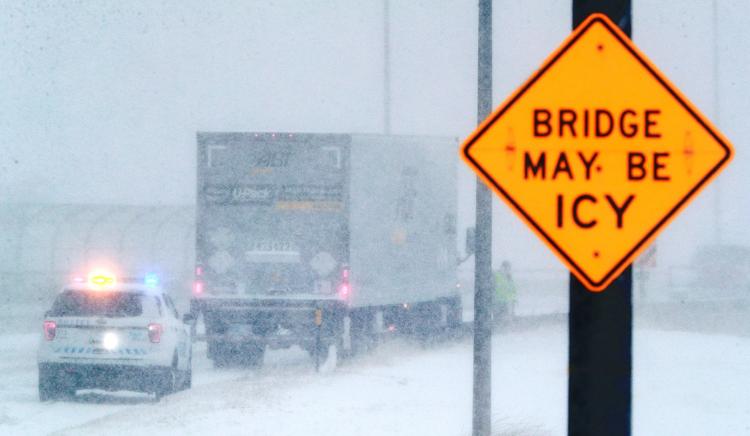 112719_HeavySnow003_bjs.jpg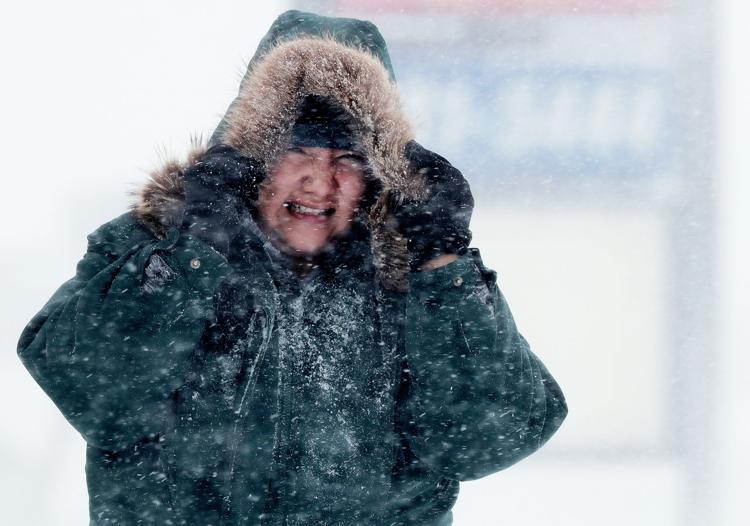 112719_HeavySnow004_bjs.jpg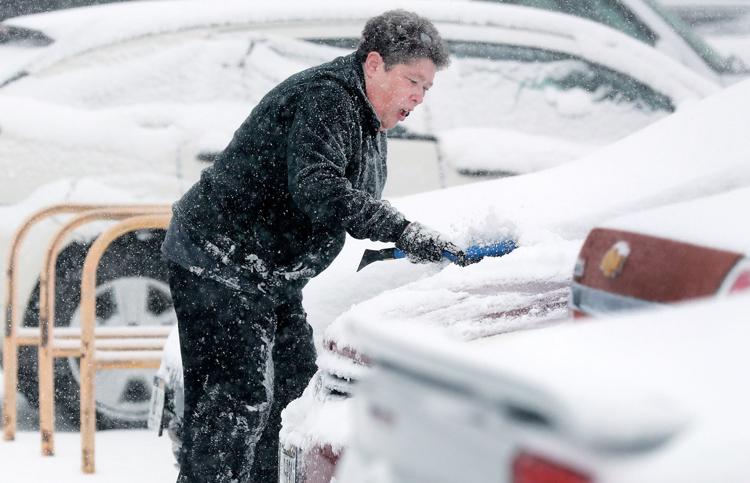 112719_HeavySnow005_bjs.jpg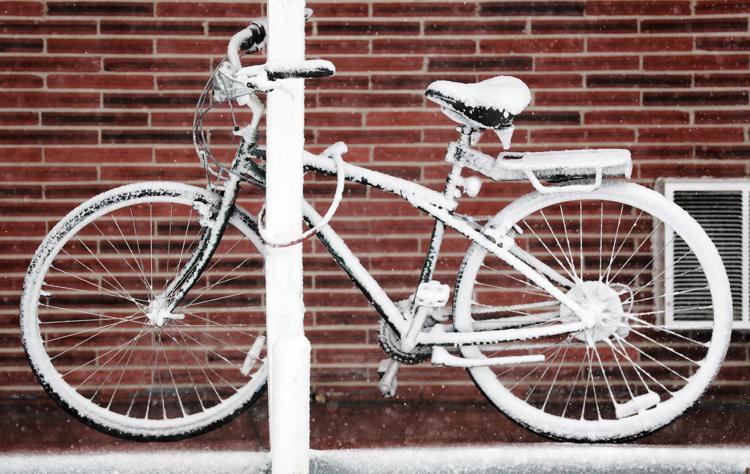 112719_HeavySnow006_bjs.jpg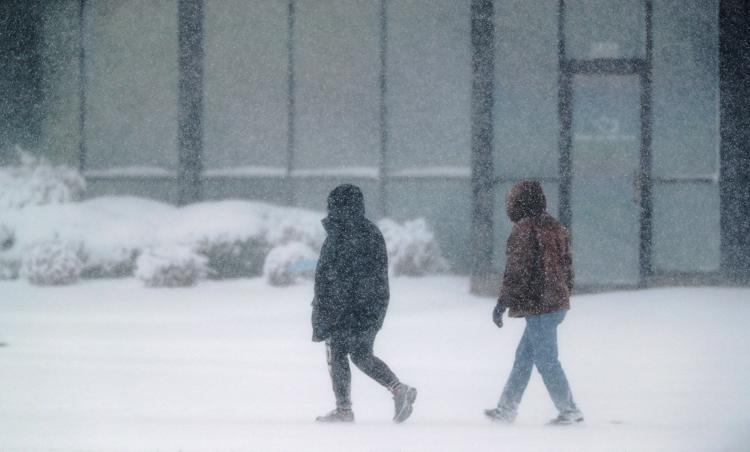 112719_HeavySnow007_bjs.jpg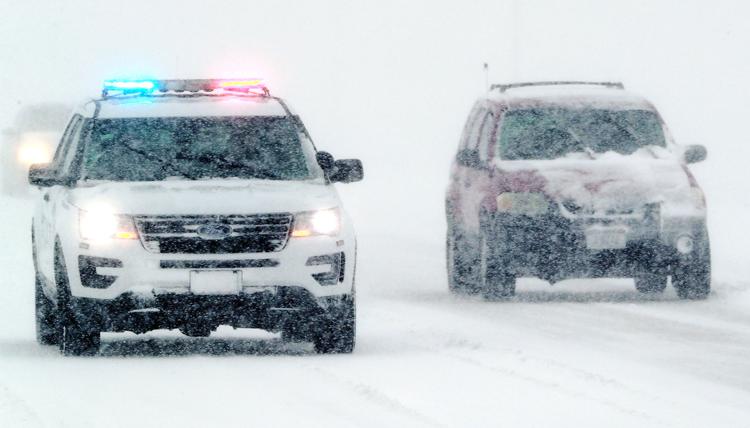 Get local news delivered to your inbox!
Subscribe to our Daily Headlines newsletter.