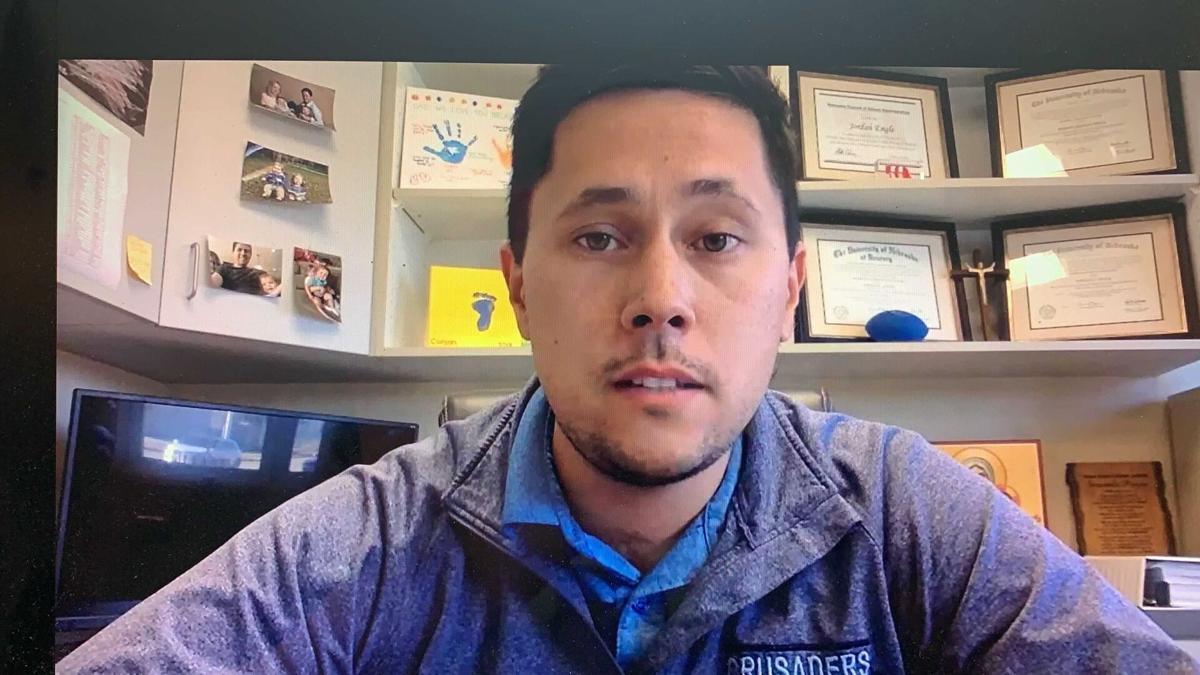 UPDATED: Grand Island Central Catholic will move to remote learning beginning Tuesday.
In a Crusader talk on Facebook Live on Monday afternoon, GICC Principal Jordan Engle announced that the school will be in remote learning through Nov. 30 due to staffing issues. He said GICC had eight teachers and its secretary out Monday, which makes it "almost impossible to operate."
"I know that virtual education is not ideal for anybody and it is not a situation where we looked to go virtual," Engle said. "We do not want to be virtual but, right now, we do not have a choice. We just do not have the staff to continue (on-site) learning.
"My staff needs two weeks to get healthy. Quite a few of the ones who are sick are quite ill. We are hoping that these two weeks gives them the time that they need to get in better shape, so that when we return on Nov. 30, we are full force."
Engle said GICC does not plan to continue in a remote learning model beyond Nov. 30 unless a new directed health measure requires the school to do so.
As part of remote learning, Engle said GICC students and teachers will meet via Google Classroom. He said that this past spring, when the school also was in remote learning, students and teachers became "very comfortable" with having class via Google Classroom and should have no problem with this for the next two weeks.
"We will be able to keep classrooms going through that," Engle said. "The expectation is for our teachers — unless they are too sick to teach — to be on Google Classroom, communicating with students every single period of the school day from now until we are back in session on Nov. 30."
Engle said that since GICC is moving to remote learning due to staffing issues and not due to positive COVID-19 cases among students, extracurricular activities will continue at the school for the next two weeks.
With Thanksgiving break set for Nov. 25-27, Engle begged students not to travel for Thanksgiving and to limit their gatherings.
"I know how difficult that is. I, too, have family and I do not get to see them very often, but I do love them dearly. But I want school to be back open on Nov. 30," he said. "That means that we are not traveling for Thanksgiving, or putting ourselves in a situation where we return from Thanksgiving break with a greater number of positives than we already have."
Get local news delivered to your inbox!
Subscribe to our Daily Headlines newsletter.