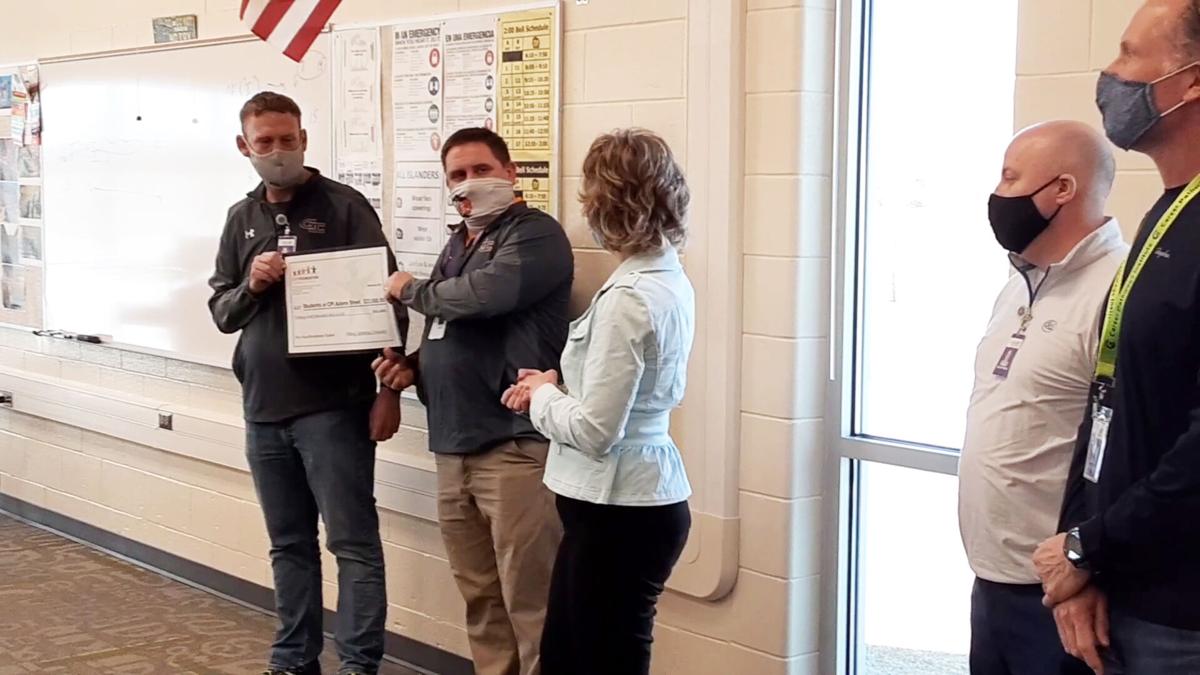 More students will be able to take dual credit courses at Grand Island Public Schools' Career Pathways Institute thanks to a grant of $23,000 from the GIPS Foundation.
Students taking courses at CPI will be able to pay for dual college credit with the funds, said Traci Skalberg, GIPS Foundation executive director.
"They can get certified or have some college-level classwork under their belts in the trades as they move toward graduation," Skalberg said.
"The district has gone to districtwide funding of all dual college credits. Their ability to do that was also based on our ability to add those dollars annually to that funding so that students can all take dual credit for free."
CPI Academy Co-principal Matthew Wichman said providing students with the means to take dual credits is a great opportunity.
"To see an entire class full of kids all being able to take dual enrollment because of gifts like this, and the extraordinary opportunities for our students, is exciting," Wichman said.
CPI Academy Co-principal D.W. Holley said he is always glad whenever that financial pressure on students can be relieved.
"Nearly every pathway here takes dual credit," Holley said. "That's a lot of money that falls upon the students in order to fill that requirement, if they opt to take it as dual credit. Some students opt out of taking dual credit because of the financial burden it might place on them."
He added, "This provides them with that opportunity to continue to take the class for dual credit."
The majority of CPI's students, more than 150 seniors and 200 juniors, Holley said, take dual credit, and all 10 pathways offer dual credit.
Career education allows students to pursue their passions and provides a jump start on their futures, Holley said.
"Some students find out very early on, this is good in theory, but it's not really what I want to do, but now they've had that experience," he said. "Or, for most students, it builds upon what they already know, which is, I like to work with computers or automotive or welding."
GIPS Foundation raised the funds for the grant in cooperation with its business partners.
More than $1.9 million has been raised for equipment at CPI, Skalberg said.
"In addition to the equipment that we purchased, along with our business partners, we set up an endowment that would be able to spend money annually to fund students' dual-credit costs for taking classes that are college credit classes in those trade areas," she said.
GIPS Foundation used to have a scholarship program because "we didn't have enough money to go around," Skalberg said.
"Now, where the district has pushed together a lot of resources, and us being one of them, we are able to add a lot of value so that every student can have dual-credit coursework without having to pay for that credit," she said.
It allows the foundation to continue to support CPI students, Skalberg said.
"We've done it a long time; we just did it in a different way in the past where we've had kids apply for scholarships and that was internal," she said, "and now we're just awarding a grant to the district to help pay for that credit."