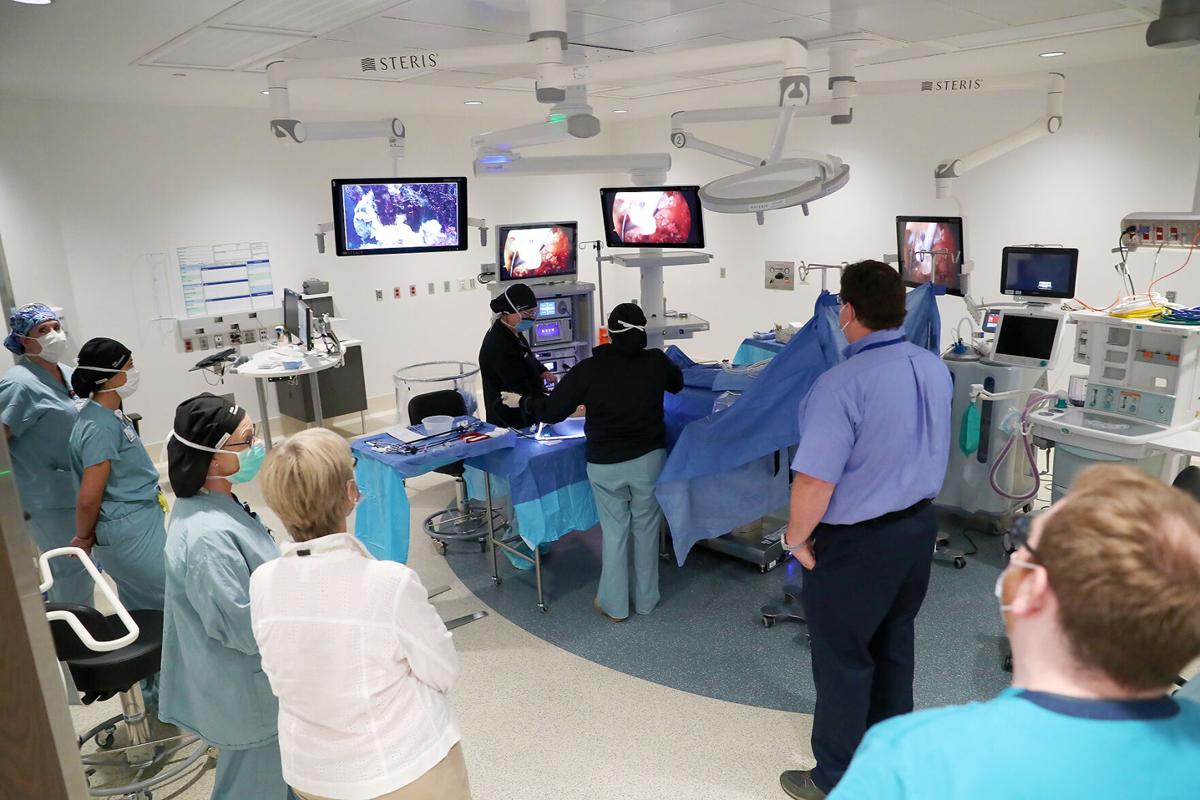 The new surgical suites at CHI Health St. Francis are so well-planned, President Ed Hannon says, that they may win awards.
The addition to the hospital's northwest side was well thought out every step of the way, Hannon said Wednesday.
It would surprise him if the architects, engineers and construction firms don't receive awards "for the great designs and construction of this project," he said. "It is magnificent. It is, for a hospital of this size and this size of a community, a surgery suite second to absolutely none."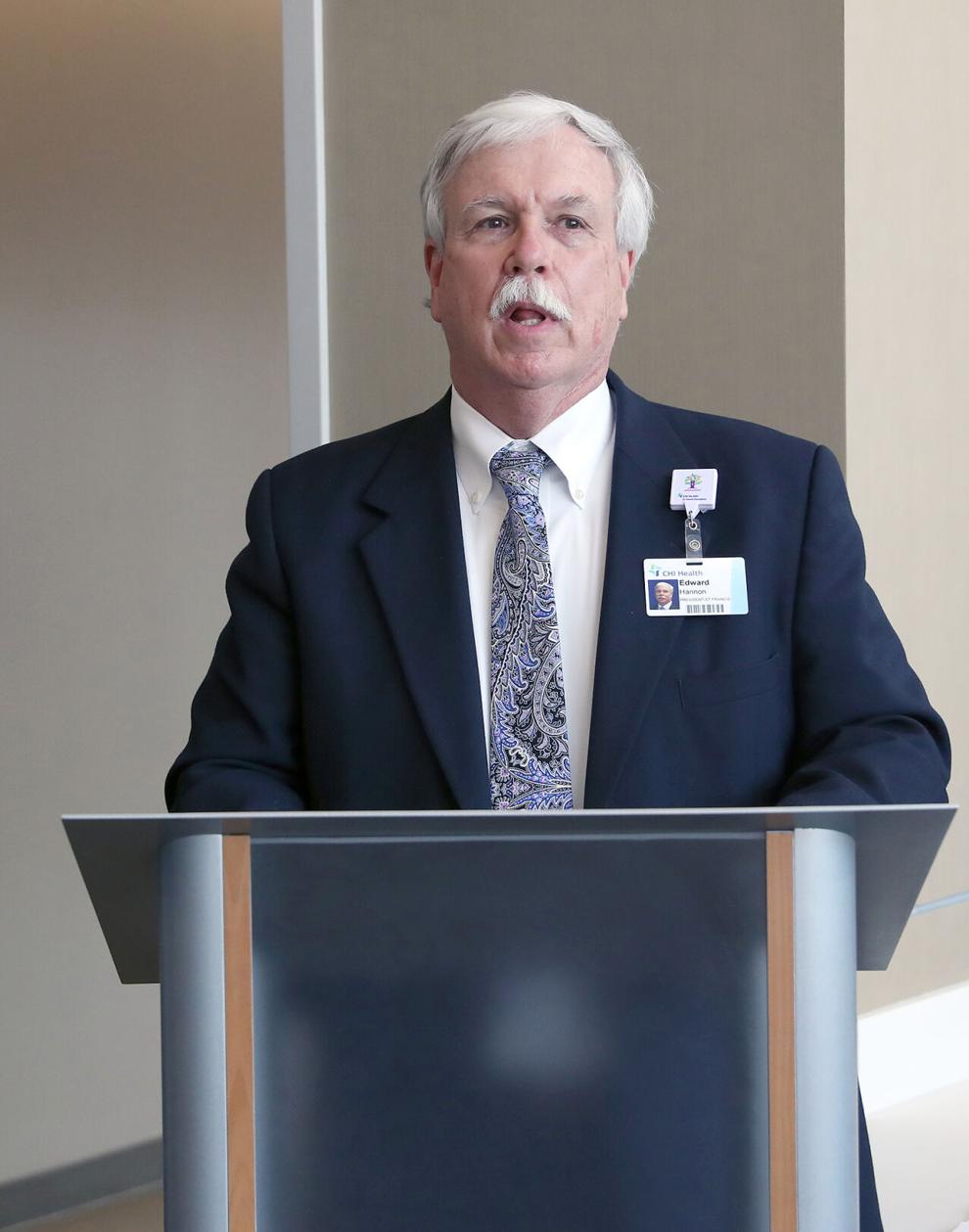 The $32 million project, which was officially commissioned Wednesday, totals 37,500 square feet.
It includes seven operating rooms. One of them will feature a surgical robot, arriving this fall.
This week provides a rare opportunity, Hannon said, to inspect a space "that is generally closed to the public because it's that sterile environment — that very clean environment — that we want for all of our patients, for their health and safety."
The public will have a chance to explore a hospital operating room at a community open house from 10 a.m. to noon Saturday. Surgery staff members will provide tours of the new space and answer any questions. Participants are asked to enter the hospital through Entrance D.
Mask usage is required, and social distancing will be practiced.
The first procedure in the new surgical area will be performed May 19.
The space replaces the hospital's current operating rooms, which were built in 1978.
"It'll be hard to say goodbye to that space across the hall that served this community for 40-plus years" and was the scene of hundreds, if not thousands, of surgical procedures, Hannon said. "But it is with great honor and pleasure that we're going to open this space and commission it today for future use."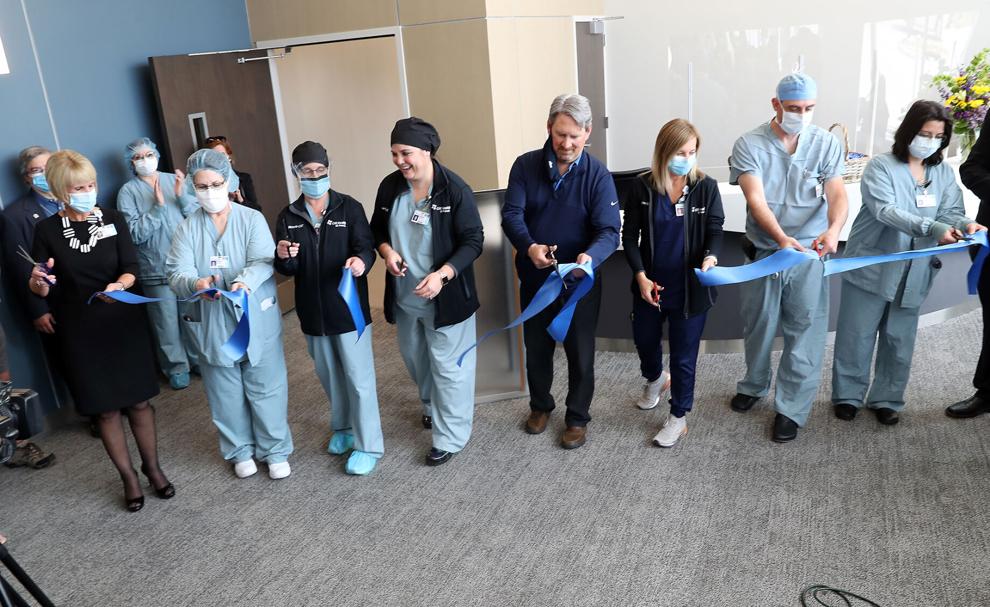 In addition to a ribbon cutting, the new space was blessed by the Most Rev. William Dendinger, retired bishop of the Catholic Diocese of Grand Island.
"As I think about this space and I think about St. Francis and the great work that's done, I am easily reminded that this ministry, this work that we do here in Grand Island, is really God's work," Hannon said.
It's wonderful to continue the service that "the sisters began here 133 years ago," he said. The sisters have entrusted "us with that work. And we build a new space to carry it out for decades into the future."
St. Francis provides "the finest care anywhere here in central Nebraska. It has been and it will be for years and years to come," Hannon said.
The operating rooms are equipped with state-of-the-art imaging technology. The suites include two endoscopy suites, one sterile processing center and numerous private pre- and post-recovery rooms.
"We have a separate drive-up entrance so that we don't have to parade you, after you're done having your surgery, through this beautiful waiting area. Your car can pull right up and we can get you home comfortably," said Kimber Calkins, the clinical manager of surgical services.
Hannon praised Randy Scott, the hospital's surgical director. Scott was not able to attend Wednesday's program "because he's recovering from some health issues," Hannon said.
Scott started work at the hospital about four years ago and "Randy was certainly a blessing for us," he said.
For one thing, he's provided great leadership to the people who work for him in the surgical area.
"But all of his expertise — all of his years in health care — prepared him for this project," Hannon said.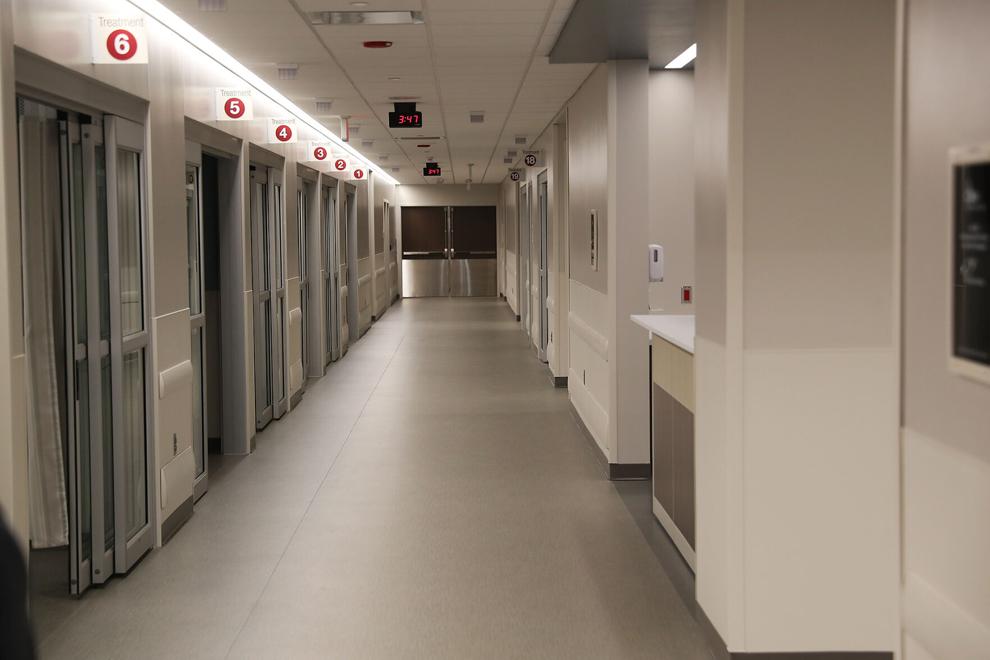 "Randy's had experience in many hospitals across the country, big and small. Randy was charged with leading the team to design, to sit down and really think about the flow of work that needs to take place (within) these walls," he said.
Scott worked with the medical staff, anesthesia providers, the surgical team, nurses, the "postanesthesia recovery folks" and others, Hannon said.
He sat down with those people, architects and engineers "and thought through every step of the way, focusing on how does this care get delivered to our patients. It's all very patient-focused," Hannon said.
Calkins also talked about the great attention to detail.
Everything the hospital did, and every meeting that was held, "was all based on how do we get our patients the best possible outcomes. And we really feel like we've accomplished that," she said.
Hannon thanked members of the CHI Health Community Board, many of whom were present.
Those people "volunteered their time to help us guide this hospital into the future," he said.
Hannon noted that several people traveled from the CHI Health office at Omaha to celebrate this "great occasion with us."
In addition, there are "a lot of donors in this community, people who financially support St. Francis," he said. This type of project "doesn't happen without their generous support."
The new facility, Hannon says, is a perfect complement to the hospital's Level III trauma center.
To make way for the new surgery area, St. Francis knocked down one of the older sections of the building, constructed in the 1970s, he said. That area included a guest house and a space that used to serve as the intensive care unit and pediatric ward.