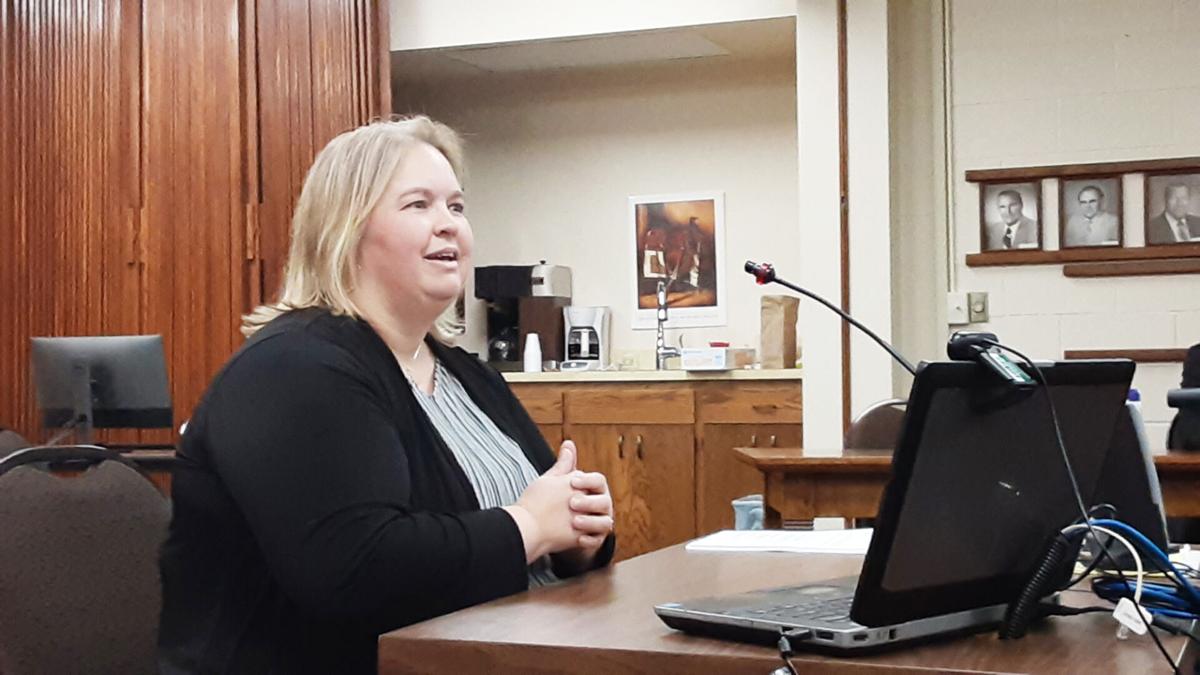 Fundraising has concluded for the final phase of Hall County Historical Society's newspaper digitization project.
The project, launched in May 2019, aims to digitize the 28 historic newspapers published in Hall County since 1870.
"The last gift was given to us just last week by the family of a former journalist, in his memory," project manager Michelle Setlik told the Hall County Board of Commissioners on Tuesday.
The effort was initiated by a $1,500 grant from Wood River Community Centennial Foundation with additional funds raised since.
The total project will cost roughly $150,000.
The digital archives were launched in February 2020.
The first batch included seven newspapers in their entirety and the Grand Island Independent up to 1900.
— Platte Valley Independent (1870-1884)
— Grand Island Times (1873-1892)
— Wood River Gazette (1884-1892)
— Doniphan Eagle (1892-1895)
— Staats-Anzeiger und Herald (1894-1918)
— Wood River Interests (1894-1919)
— Wood River Sunbeam (1906-2003)
A second batch became available in June, bringing the total number of pages of historic Hall County newspapers available online to 178,699, including:
— Grand Island Independent (1899-1912)
— Grand Island Herald (1886-1942)
— Anti-Monopolist (1883-1883)
— Grand Island Democrat (1891-1908)
— Cairo Record (1907-1977)
— Doniphan Enterprise (1914-1921)
— Doniphan Index (1896-1897)
With fundraising completed, a final batch will be available in October.
Funds will go toward digitizing further editions of the Grand Island Herald.
First published in 1880, the Herald was a German-language newspaper. It was converted to an English-language newspaper after the Hall County Council of Defense prohibited the German language in 1918, following the anti-German sentiment that resulted from World War I.
An unspecified donation was made in honor of Nebraska journalist Gordon Stofer by his family, Setlik said.
Stofer, who passed away in 2017, started at The Nebraska Signal in Geneva and Clay County Sun in Sutton while in high school.
He worked for several Nebraska newspapers, and later purchased the Genoa Leader Times.
With his wife, they together served as its co-owners, publishers, editors and reporters.
"Gordon believed in balanced, honest and thorough coverage, good research, good sports and good writing," the Historical Society posted on its Facebook page. "His family knows how much he would believe in the Hall County Newspaper Digitization Project and are honored to join all the other supporters by completing the fundraising goal."
Setlik called the project a "grassroots, community, countywide" enterprise.
"Every community in Hall County, businesses, individuals and organizations gave to this effort," she said.
Through the archives, people are able to enjoy discovering the past, Setlik said.
"Newspapers are really the first record of community," she said. "One of the signs of a community that's growing and flourishing is having a vibrant newspaper and local reporters."
Commissioner Gary Quandt thanked Hall County Historical Society for its efforts, and Setlik for leading the program.
The project is being done in collaboration with Cairo Roots Museum, Grand Island Public Library, Prairie Pioneer Genealogical Society, Stuhr Museum of the Prairie Pioneer, Maltman Memorial Public Library in Wood River and several area newspapers.
The site is free and open to the public. There are no fees or subscriptions required to access the digital archive. While there are sites that offer access to digitized historic newspapers for a fee, Setlik said. Hall County Historical Society wanted those resources to be available at no cost.
"For anyone with an interest in Hall County history, it's free-of-charge. That's why we raised the money upfront."
Get local news delivered to your inbox!
Subscribe to our Daily Headlines newsletter.