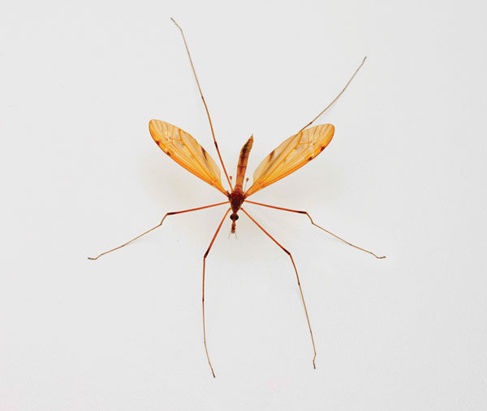 The risk of West Nile virus remained low for Hall County after a warm, dry end to June.
According to Jeremy Collinson, Central District Health Department environmental health supervisor, no cases of West Nile virus have been reported in Nebraska.
Collinson said the absence of standing water has the largest effect on the number of cases.
Another benefit a lack of standing water provides, according to Collinson, is a decrease in the total population of mosquitoes.
"Since the beginning of June, we have seen a decrease in the number of mosquitoes," he said. "That is mostly due to the lack of standing water."
Any area in which water collects and remains for longer than four days can be a potential breeding area for mosquitoes.
Collinson also said, through continuous testing of mosquitoes, a low number of the West Nile-carrying Culex mosquito has been observed.
While the current risk of West Nile virus is low, he said individuals should remain active in the prevention of the virus.
"Anytime you are outside you can be bitten by mosquitoes," Collinson said. "You should wear long sleeves and wear mosquito repellent with the active ingredient DEET."
According to the Nebraska Department of Health and Human Services, West Nile virus poses the highest risk to individuals older than 50.
Common symptoms of infections include headache, nausea, fever, bodyaches, skin rash and swollen glands. More serious infections can result in symptoms such as neck stiffness, disorientation or tremors that require more immediate medical care.
Dead birds can be an indication of West Nile virus and may be submitted for testing.
It is important to limit exposure because no treatment or vaccine currently exists for West Nile virus infection.
For more information on the West Nile virus visit dhhs.ne.gov/Pages/west-nile-virus, contact the Central District Health Department or the DHHS Office of Epidemiology at 402-471-2937.
Get local news delivered to your inbox!
Subscribe to our Daily Headlines newsletter.