My wife just made it through a very tough six days.
We babysat a dog named Pip.
I understand dogs and love them. Kenna does not.
"I'm just not a dog person," she says.
I work a lot, so Kenna spent a lot of time alone with the adorable 12-pounder.
Although he's a great dog, Pip ran her ragged. By the time we said goodbye to Pip on Sunday, my wife was exhausted.
Before the dog even arrived, Kenna made one thing clear. "He's not sleeping with me," she said.
To keep the dog content, she realized she'd have to let him sit in her lap. "He didn't seem to understand what a privilege that is," she said.
Kenna never stops regarding a dog as a creature.
Every time she petted Pip, she pulled a Wet Wipe from a package she kept next to her chair.
Pip loves to be around people. So he needs attention.
"He bullied me into playing a really, really long game of tug of war," Kenna said one day.
A couple of times, she was able to nap on the couch, with the dog resting at her legs.
"The only time I can relax is when he's sleeping. And then I can't move because he's sitting on top of me."
Kenna didn't grow up with pets. So she never got used to them.
"He's a nice little dog. The problem is not him. It's me," she said.
Our family actually had a dog for six years.
Kenna and Gilbert had an understanding.
"I fed him, and he left me alone," she said. "That was our deal."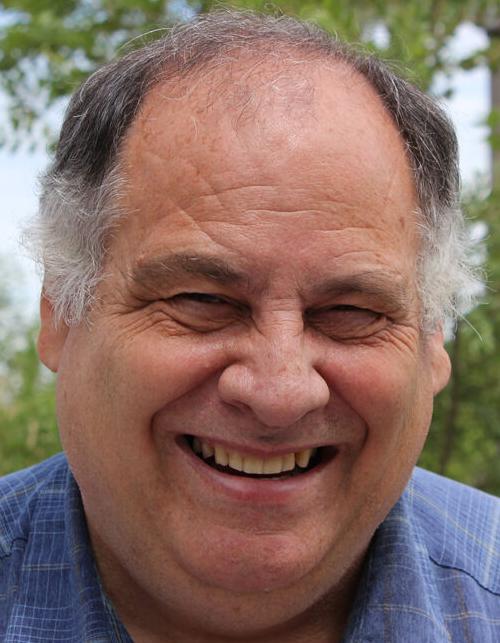 Every once in a while, Gilbert would "stick his head under my hand and force me to pet him."
Kenna would comply and then tell him to go away, which he did. Gilbert knew the rules.
Kenna knows more about raising children than she does dogs.
"When a baby whines for something, I can figure out what the problem is. When a dog whines, I have no clue."
Like all dogs, Pip loves to explore his surroundings. So he was always getting into things.
"I should have baby-proofed the house. I didn't know I'd need to," she said.
She was nice to Pip and made sure he got fed. She felt sorry for him.
Being with us was probably an adjustment for Pip, who's used to being around lively people.
We're a couple of fuddy-duddies. I feel bad that I never even took him for a walk.
Even though I liked having Pip around, I admit that early mornings were difficult. We're not used to waking up at 5:40 a.m.
Meanwhile, Kenna had a tough time getting through the day.
Sleeping soundly on the couch, she was startled when the dog placed his wet face against hers.
She told him, bluntly, to go away.
Kenna's normal life is difficult enough. With the dog around, she was living with two needy creatures.
She spent much of her time keeping the dog out of her bedroom.
Pip, who came to think of Kenna as his friend, would scratch at the door, trying to get in.
Mostly, Kenna and Pip coexisted.
After a few days together, Kenna said, "I'm beginning to think I'll survive."
Still, she was worn out after her sister-in-law picked up Pip.
"I'm going to sleep all day Monday," she said.