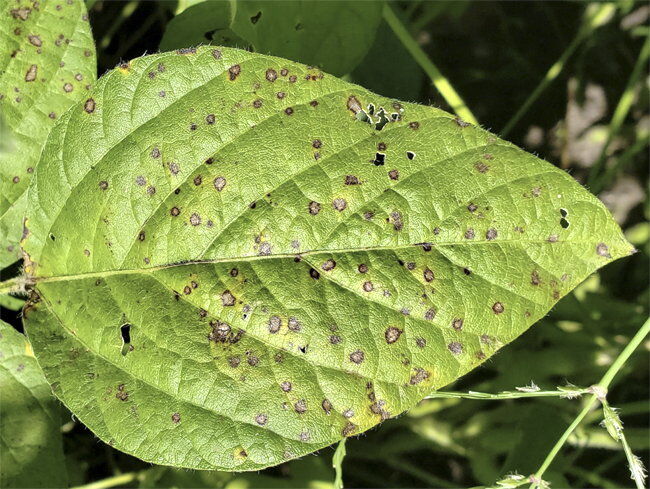 Beautiful spring weather in late March/early April has many producers excited to get their crops in the ground.
While some alfalfa and oats have already been planted, others are waiting patiently — or impatiently — to get the planter rolling. While the planting window may seem small and several other states have acres of corn already in the ground, we need to make sure conditions are ideal to give the crop an opportunity to germinate and emerge this spring.
Some of the key factors we need to pay attention to for optimal planting include soil temperature, moisture, variety selection and insurance dates.
For corn and soybeans, it's important to have soil temperatures as close to 50 degrees F for several days and to avoid planting when there's a cold snap or a cold rain for at least 48 hours in corn and 24 hours in soybeans.
Sorghum requires soil temperatures in the 60 to 65 degree F range for good emergence, so we have a little time to wait before planting sorghum yet this spring. Moisture is another important consideration as we don't want too much moisture where we are essentially "mudding in" the seeds. This can cause season-long issues with sidewall compaction, seed placement and root development.
Too little moisture means slow germination and emergence. Lack of water can also cause issues with pre-emergence herbicide activation and efficacy. Seed can sit in the ground for some time before emerging and be fine, but it's going to depend on cold tolerance — variety selection — and the disease history of the field. Some stand losses are anticipated each spring due to critter damage, planting errors and seedling diseases. Most producers use seed treatments that include an insecticide, fungicide or nematicide as a standard "insurance package." These seed treatment packages are usually dependent on the company selling the seed, but working closely with your seed dealer to get what you need for your field is a great place to start.
Finally, talk with your crop insurance provider to make sure you're planting within the appropriate window. April 10 through 15 is usually the starting window for planting corn and soybeans in Nebraska. However, while the planting date is important, start planting when field conditions are ideal.
Fungicide survey
The use of foliar fungicides is common for row-crop producers, especially when prices are good and disease pressure is heavy. Understanding field history, crop susceptibility and environmental conditions are important for disease development.
Over the past several years, foliar fungicide resistance has become an issue across the United States for managing frog-eye leaf spot (causal agent: Cercospora sojina). This fungal disease can be managed with variety selection, residue management, crop rotation and timely foliar fungicide applications using effective modes of action.
In 2019, foliar fungicide resistance was confirmed in Nebraska with one particular group of fungicides: the QoI fungicides (or strobilurins). Most of the counties confirmed to have frog-eye leaf spot with foliar fungicide resistance were in eastern Nebraska. However, only 10 counties were sampled.
This survey was expanded in 2020 where samples were collected from 48 counties across the state encompassing most — but not all — counties in Nebraska where soybeans are grown. These samples are currently being tested for fungicide resistance and we are waiting to hear the results to determine how widespread QoI fungicide resistance is in Nebraska.
In addition to collecting physical plant samples, researchers at the University of Nebraska-Lincoln would like to collect input from producers, industry representatives, consultant, agronomist, etc. about foliar fungicide use throughout the growing season. This short survey will help researchers understand why fungicides are used, what factors go into the decision-making process and what future research/programs need to be conducted to meet the needs of soybean growers across the state.
The survey is short (about 10 questions), completely voluntary and anonymous. Participants can stop taking the survey at any time too. Those interested in completing the survey can find it here: https://go.unl.edu/soy21.
Sarah Sivits is the Dawson County Extension educator in crops and water, and serves Dawson, Buffalo and Hall counties. Contact her at 308-324-5501 or by email at ssivits@unl.edu.