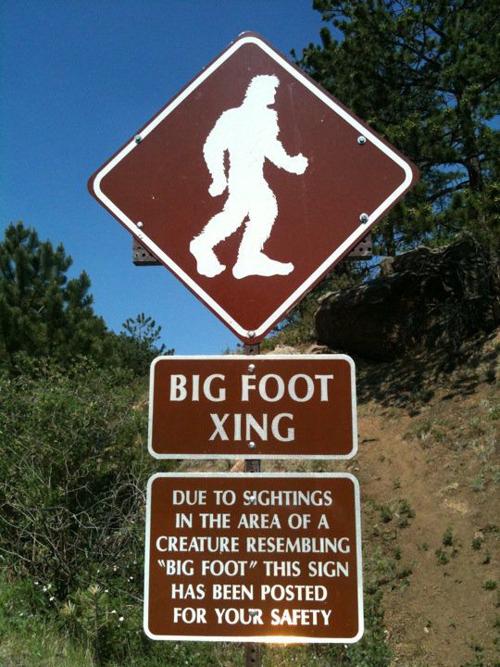 A Bigfoot sighting was reported Saturday night on Interstate 80 near North Platte.
Harriett Mcfeely of Hastings said she and her friend Robin Roberts of Colorado were driving back from Omaha on Saturday. Mcfeely said Roberts dropped her off in Hastings and went on her way. A little while later Mcfeely said Roberts called her and was excited. Roberts told Mcfeely she just saw a Bigfoot.
"She said 'I just saw a Bigfoot — he was standing right here on the shoulder of the road,'" Mcfeely said.
Roberts was at mile marker 197, not far from North Platte, around 9 p.m. when she saw the Bigfoot.
"She said he was really big. He was really heavy and stocky," Mcfeely said.
The Bigfoot was said to be standing inside the fence meant to keep deer away from the road, only about 20 feet from Roberts' car. Mcfeely said Roberts told her the Bigfoot was at least 8 feet tall.
"Right at that time, there wasn't a lot of cars going either way right there. That's why she saw him so clearly," Mcfeely said.
Mcfeely called the Nebraska State Patrol to report the sighting.
"I said 'Is this considered an official sighting of a Bigfoot? They said definitely,'" Mcfeely said.
She said Roberts saw that the north channel of the Platte River was near where she saw the Bigfoot. Mcfeely said she's always known Bigfoot to travel along the rivers. She said she's never seen a Bigfoot in Nebraska, but she has friends that have seen them near Grand Island, Bellevue, Lincoln and Macy.
The Nebraska State Patrol responded, but posted on their Facebook page on Sunday that there was no Bigfoot to be found.