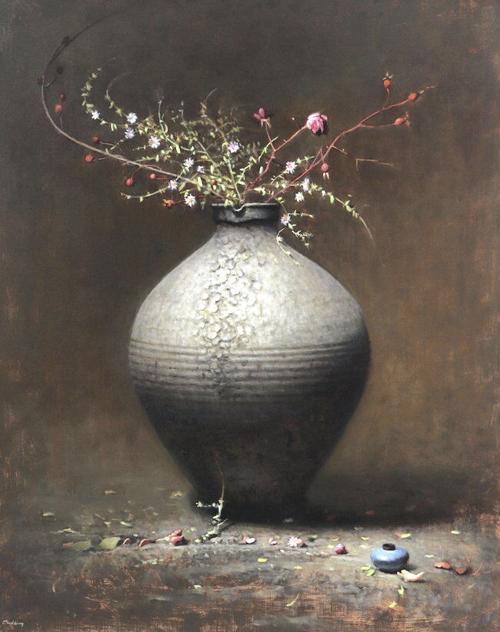 HENDERSON — A readers theater performance, "Here We Stand: Pacifist Voices Through Drama," is planned for 3 p.m. Sunday, Aug. 1, in the Heartland Community School theater in Henderson.
Hosted by Heritage Park, the program will include two 10-minute plays excerpted from a longer play written by author and educator Lois Thieszen Preheim, who has ties to the community.
The first play, "Classified," is set in August 1950. It highlights the experiences of local men facing draft boards for conscientious objector status in Hamilton and York counties. The second performance, "Citizen's Meeting," reflects an event from January 1952. It summarizes The Rev. Arnold Nickel's presentation at a citizen's meeting in a nearby community.
Longtime residents are likely to recognize familiar names in the plays.
These scripts are from the book "Here We Stand: Reverend Arnold Nickel and the Bethesda Mennonite Church During the Korean War." The author will be in attendance that afternoon signing and selling her book.
This event coincides with the new permanent "Local Voices of Pacifism" exhibit now on display at the Henderson Mennonite Heritage Museum and Park.
Admission to this event is free, although donations are always appreciated.
Crane River Theater presents 'Mamma Mia'
KEARNEY — The story-telling magic of ABBA's timeless songs propels an enchanting tale of love, laughter and friendship, creating an unforgettable show that will come alive when Crane River Theater presents "Mamma Mia," opening Friday in Kearney,
Show times are 7 p.m. Friday and Saturday, July 23 and 24, Tuesday through Saturday, July 27-31 and Aug. 3-7, and 2 p.m. Sunday, July 25, Aug. 7 and Aug. 8. An additional 2 p.m. matinée is planned for 2 p.m. Saturday, Aug. 7. All performances will be at the Merryman Performing Arts Center, 225 W. 22nd St.
On a small Greek island, Sophie dreams of a perfect wedding — one which includes her father giving her away. The problem? Sophie doesn't know who he is! Her mother, Donna, the former lead singer of the 1970s pop group Donna and the Dynamos, refuses to talk about the past, so Sophie decides to take matters into her own hands.
Sneaking a peek in her mother's old diaries, she discovers three possible fathers: Sam, Bill and Harry. She secretly invites all three to the wedding, convinced that she'll know her father when she sees him. But when all three turn up, it may not be as clear as she thought.
Tickets are $25, $30 and $35 for adults, and $15, $20 and $25 for students; order online at CraneRiverTheater.org or call the box office at 308-627-5796.
MONA hosts new 'Nebraska Now' exhibit
KEARNEY —The Museum of Nebraska Art presents "Nebraska Now: Jeremy Goodding, Illuminating Form," on view through Oct. 15.
Drawn to the challenge of creating his own compositions, Jeremy Goodding focuses on still-life with an emphasis on light and shadow. Using subject matter that is harmoniously arranged, Goodding's paintings are sensitive, yet dramatic, as he uses the subtle drama of light, color, and movement to evoke a sense of wonder.
An artist talk and painting demonstration are planned for 1:30 to 3:30 p.m. Saturday, July 31. Seating is limited, so plan to arrive early.
The Museum of Nebraska Art, 2401 Central Ave., is open from 10 a.m. to 5 p.m. Tuesday through Saturday and noon to 5 p.m. Sunday; it is closed Mondays and major holidays. There is no admission charge.
The Museum of Nebraska Art celebrates the history of Nebraska's visual art for diverse audiences. MONA collects, preserves, researches, exhibits and interprets the work of artists who were born, lived, trained or worked in Nebraska or who created artworks that reflect the culture of Nebraska.
For more information, call 308-865-8559.
This weekend at the Grand ...
"F9 – The Fast Saga" is showing this weekend at the Grand Theatre, 316 W. Third St. Showtimes are 7:15 p.m. Friday, Saturday and Sunday.
Dom Toretto is living the quiet life off the grid with Letty and his son, but they know that danger always lurks just over the peaceful horizon. This time, that threat forces Dom to confront the sins of his past to save those he loves most. His crew soon comes together to stop a world-shattering plot by the most skilled assassin and high-performance driver they've ever encountered — Dom's forsaken brother.
Rated PG-13 for sequences of violence, action and language.
Admission is $5 for adults and $4 for children and seniors. For more information call 308-381-2667 or visit grandmovietheatre.com.
Your Ticket briefs are published every Thursday in print and online at theindependent.com. To submit arts and entertainment announcements, submit to Terri Hahn at terri.hahn@theindependent.com at least two weeks prior to the event. No information will be accepted over the phone. There is no charge for publication, but announcements must follow newspaper policy.