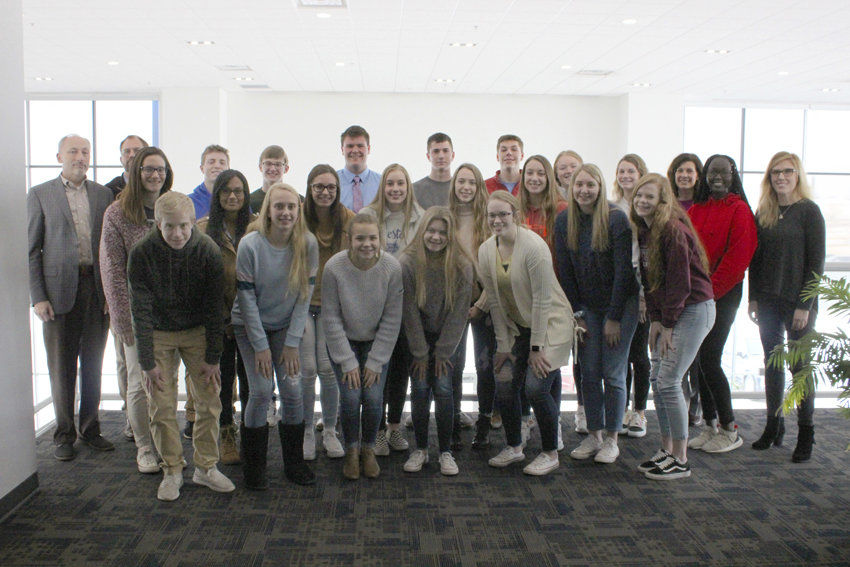 The Youth Philanthropy Board has awarded grants to four local groups.
The Hall County teens awarded $20,000 to four local nonprofit organizations:
- Teen Reach Camp, $4,615 to help supplement camp tuition for abused, abandoned and neglected, or identified as high-risk youth.
- Crisis Center of Grand Island, $2,130 for healthy relationship education and abuse prevention curriculum for local teens.
- Grand Island Children's Museum, $5,000 for 2020 STEM pop up exhibits for youth in the community that will be transitioned into the upcoming permanent location and help establish brand recognition.
- Heartland CASA, $8,255 to help support foster children with mental health initiatives while transitioning into foster care.
The Youth Philanthropy Board was formed in partnership between the Greater Grand Island Community Foundation and Youth Leadership Tomorrow in the fall of 2018.
The YPB is a youth education and leadership program designed to teach the art, science and business of community philanthropy. It covers topics such as creating community impact, vitalizing donor engagement and building strategic volunteerism.
The YPB consists of 26 Hall County students. These students developed their grant process and the policy surrounding it, as part of their curriculum. Earlier in the year, 11 local nonprofits submitted applications, and members of the board, juniors and seniors from all seven Hall County high schools, considered these applications throughout the year, including visiting the project sites.
The requirements for the grant included: projects that serve youth in Hall County, projects that align with the mission and vision of the YPB, and projects that implement a youth component.
The YPB's mission is to support organizations that provide innovative support to youth and encourage better choices. They envision a future where positive behaviors of teens are supported through mental health awareness, substance abuse prevention, safe and fun activities, and peer-to-peer education.
The board convened over a video conference call and, through a consensus, distributed the grant dollars.
Get local news delivered to your inbox!
Subscribe to our Daily Headlines newsletter.