The contraption in Starr Elementary School's library looks like a gumball machine. Or maybe it dispenses stickers? Can students get toys and trinkets for a quarter?
Kind of. Starr Elementary students have their own special pencil dispenser. For a quarter, students can buy a pencil, gumball machine-style.
Where the quarters go is where the fun starts. Using quarters collected by the machine, media integration specialist (a fancy term for "librarian") Beth McCracken buys books for students to take home over the summer.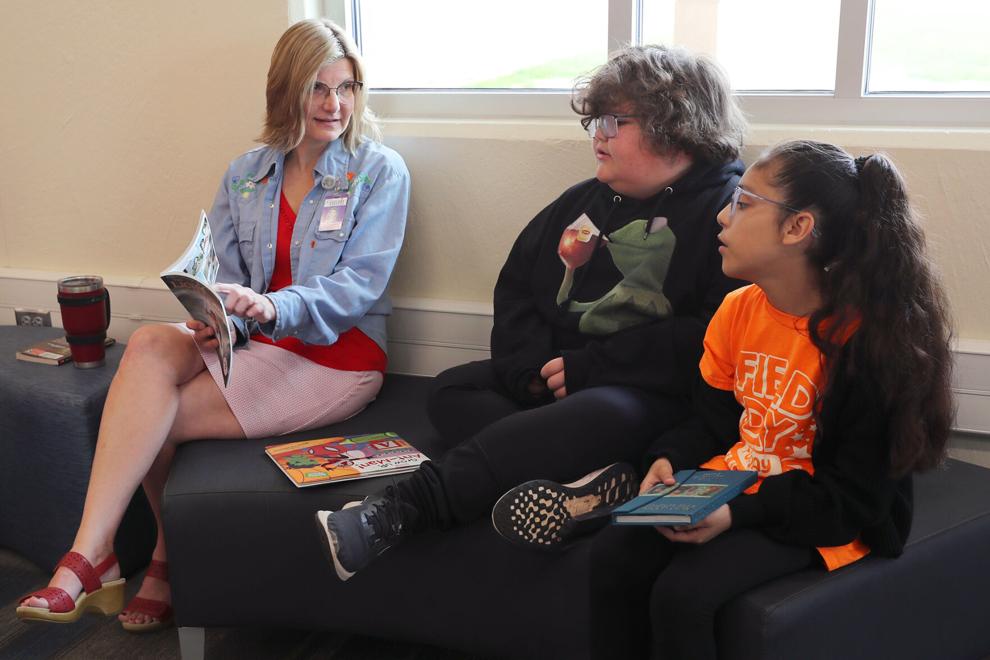 "It's incredibly important that kids' minds create, stay active … that kids don't sit in front of a screen because the research just shows that your brain shuts off and activity is pretty dull," she said.
The effort to combat "summer slide" – learning loss – was started by former technology assistant Robin Mettenbrink, with the help of former Starr Principal John Hauser.
"When (Robin) left, she was afraid that it was going to die, but it's really important to put literature in the hands of kids," McCracken said. "It's really important that they have books at home, and that they see people reading – that it's modeled for them."
Fourth graders Sera Quintana and Madison McFarland are among the students who chose books Tuesday.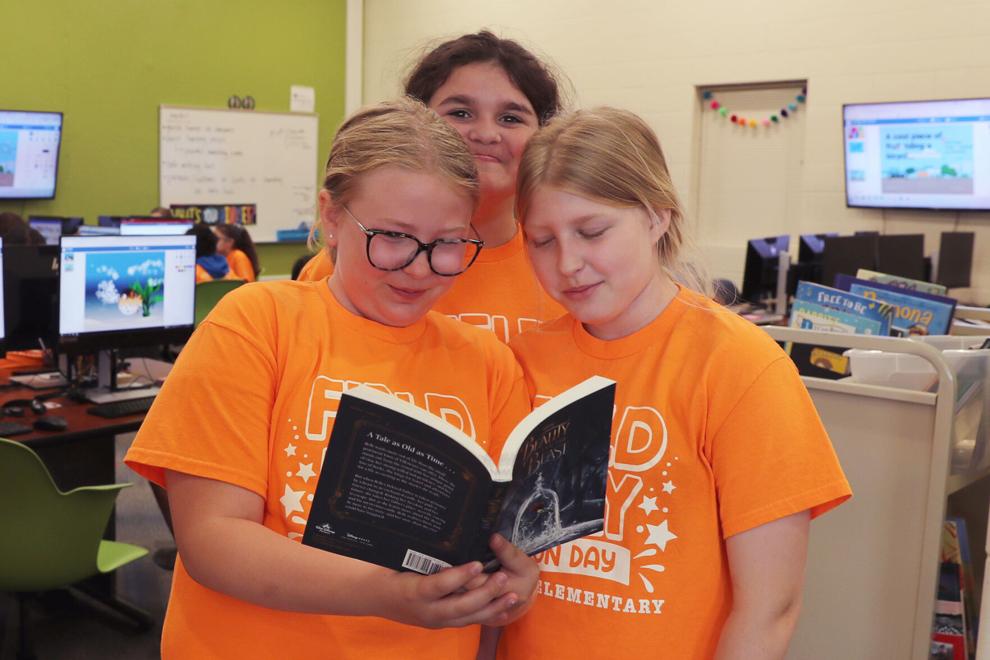 "I really have nothing else to do in the summer," McFarland said, shrugging. "I like to imagine people and all of the stuff in the world."
Fourth grader Nevaeh McDowell also uses reading as a springboard for imagining. She said she likes books about magicians and sorcery.
"It's fun to have my own wild imagination," McDowell said.
McDowell said she and her brother both bought pencils from the special Starr vending machine.
Quintana shares her love of reading in the summer, she said. "I like to read at the summer because it gives me fun stories to entertain my family members."
Students could choose one book by Rick Riordan, which Starr acquired numerous different copies. Riordan is best known for his series Percy Jackson & the Olympians, which are chapter books based on Greek mythology.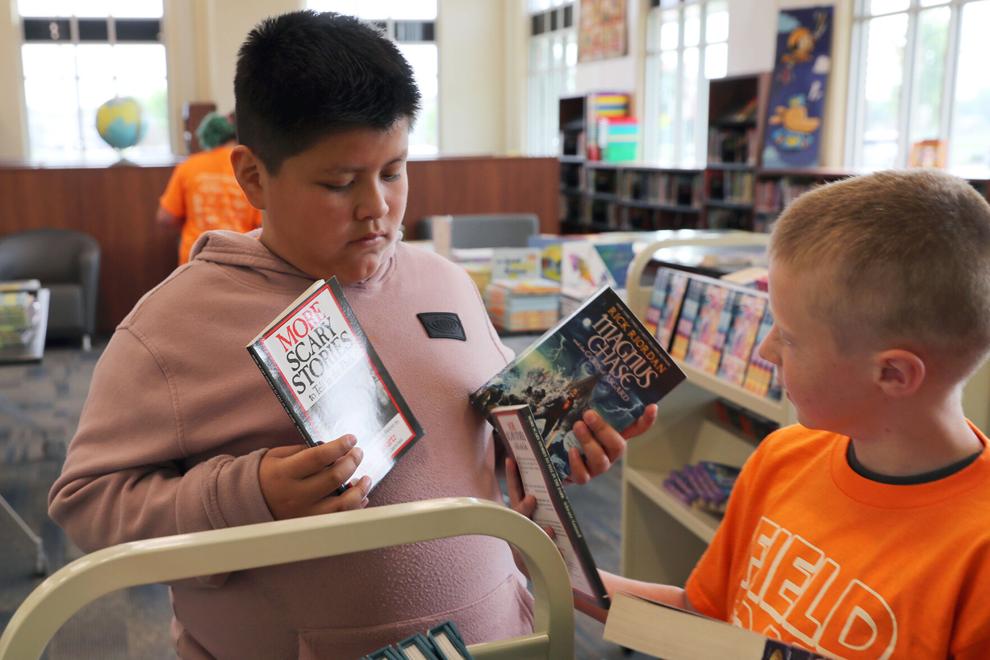 "The kiddos who are a little bit more timid with reading, are a little intimidated by the size of the book," McCracken said. "But we have third graders who came in and just have a heyday."
There are plenty of other books to choose from, both classic and new.
Students enjoy picking out books, but what McCracken likes is combatting the summer slide.
"When they leave school in the spring, they lose a certain amount of knowledge when they come back in the fall," McCracken explained. "Doing things like reading and following the summer reading program at the public library, keeping that brain active and away from screens, helps build those neural pathways and connections."
The pencil dispenser helps the students support one another, too, said McFarland.
"It encourages us to read in the summer when we're not in school," she said. "Also, it gives us opportunities to read good books when we either can't afford them or don't have them."
And they can be enjoyed much longer than the taste of a gumball.