Two 23-year-old California residents were arrested Wednesday after about $290,000 worth of marijuana was found during a traffic stop on Interstate 80.
A sergeant with the Douglas County Sheriff's Office stopped a 1998 Infiniti that was speeding near eastbound I-80 and 72nd Street, according to a press release from the Sheriff's Office.
Officers established probable cause to search the vehicle, the Sheriff's Office said.  During the search, officers found about 90 pounds of marijuana in the car's trunk.
Lancaster County's biggest drug seizures
515 pounds of marijuana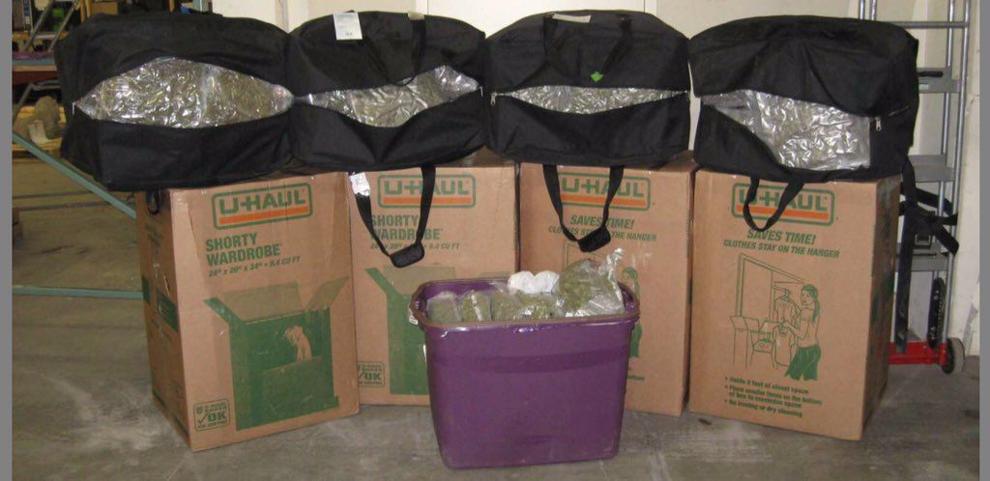 $235K in cake mix cans
214 pounds of marijuana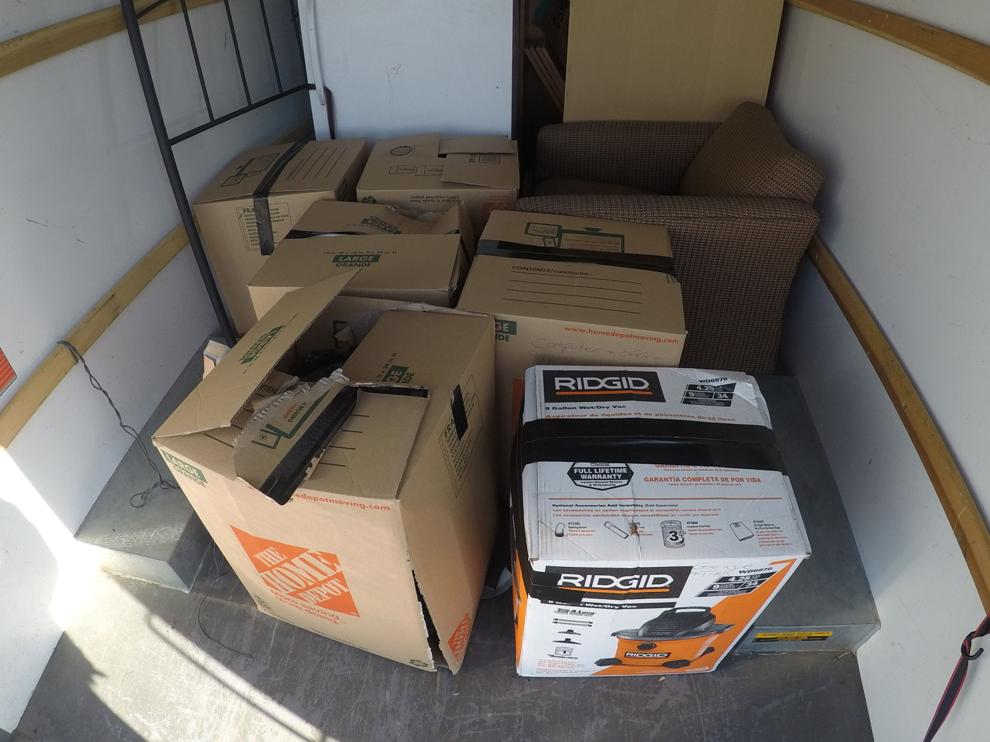 Pair accused of hauling 645 pounds of pot on I-80 through Lincoln area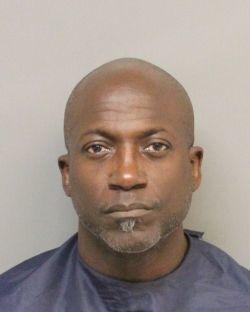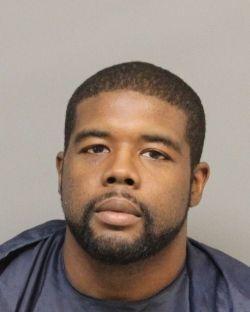 Two men remained at the Lancaster County jail Thursday, a day after prosecutors charged them in connection with 645 pounds of marijuana found in their rental truck.
Brandon Arrington, 30, of McDonough, Georgia, and Edward Babb of Houston both are facing four felonies: two counts of possession with intent to deliver and two counts of no drug tax stamp.
In an affidavit for their arrests, a Lancaster County Sheriff's deputy said he stopped a GMC Penske rental truck with Virginia plates Tuesday after seeing its passenger side tires cross onto the shoulder of Interstate 80 near the Lincoln Airport exit.
During the traffic stop, the deputy became suspicious the men were involved in criminal activity.
They both denied a request to search the truck, but the deputy deployed his police dog around it after seeing what he believed to be marijuana residue on the floorboard.
The search turned up 645 pounds of marijuana and 4.74 pounds of THC vapor pens in the truck's cargo area inside cardboard boxes wrapped in plastic wrap, according to court records.
On Wednesday, at their first court appearances on the charges, Lancaster County Judge Matt Acton set their bonds at $250,000.
Lancaster County deputies find 109 lbs of pot in I-80 traffic stop
A California woman was arrested Friday morning after Lancaster County sheriff's deputies found more 100 pounds of marijuana in her vehicle during a traffic stop.
At about 9:30 a.m., Pakou J. Yang, 37, of Oroville, was pulled over on Interstate 80 about three miles east of the Pleasant Dale interchange for following another vehicle too closely.
During the stop, a deputy determined the 2018 Nissan that Yang was driving was a one-way rental, which the deputy described in court records as a common sign of drug trafficking. She also became "extremely nervous" while being questioned by the deputy.
Deputies searched the vehicle after a drug-sniffing dog indicated the presence of drugs. They found 109.5 pounds of vacuum-sealed marijuana in the trunk, according to court records. 
Yang was arrested and charged with possession of marijuana with intent to deliver and no drug tax stamp. She remained in jail Friday on $50,000 bail.
I-80 bust turned up $100K, led to 1,830 pounds of drugs, sheriff's captain says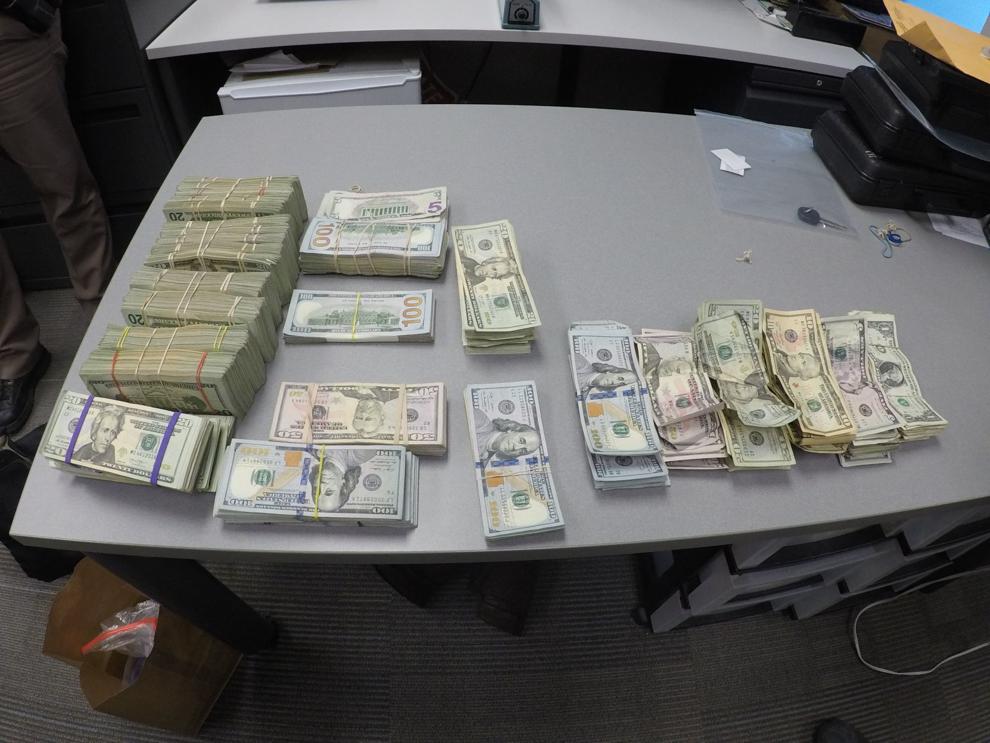 The Lancaster County Sheriff's Office says it found $103,194 in suspected drug money and arrested a 25-year-old North Carolina man in a traffic stop on Interstate 80 west of Lincoln shortly before 10 a.m. Friday.
Capt. Ben Houchin said Brandon Montoya, of Charlotte, was stopped in a westbound Toyota Tundra for following too closely and driving on the shoulder. During the stop, Houchin said, the deputy developed suspicions Montoya was involved in illegal activity. A search turned up the money, which was sealed and in a suitcase, and a ledger.
Houchin said deputies reached out to law enforcement in Charlotte, where Montoya lives and rents a storage unit, believing that there was a strong possibility they would find a large amount of narcotics there.
He said the Charlotte-Mecklenburg Police Department took the information, got search warrants and found 1,290 pounds of marijuana and THC edibles in Montoya's storage unit and at his home, tens of thousands of empty and loaded bottles of THC oil, marijuana cigar tubes and THC vape cartridges, 10 pounds of THC wax, 40 pounds of marijuana, packing materials, a 9mm Glock handgun and $90,000 in cash.
Houchin said the drugs added up to 1,831 pounds.
Lincoln drug bust nets an estimated $125K in pills, pot, LSD and mushrooms
Investigators with the Lincoln/Lancaster Narcotics Task Force carried a search warrant into a home on the 2800 block of North Third Street on Friday, and they carried out a lot more.
They found more than 4 pounds of marijuana, nearly 3 pounds of psilocybin mushrooms, 3,604 oxycodone pills, 1,281 Alprazolam pills, 855 hits of LSD, 209 THC syringes, nearly $2,300 in cash and four firearms.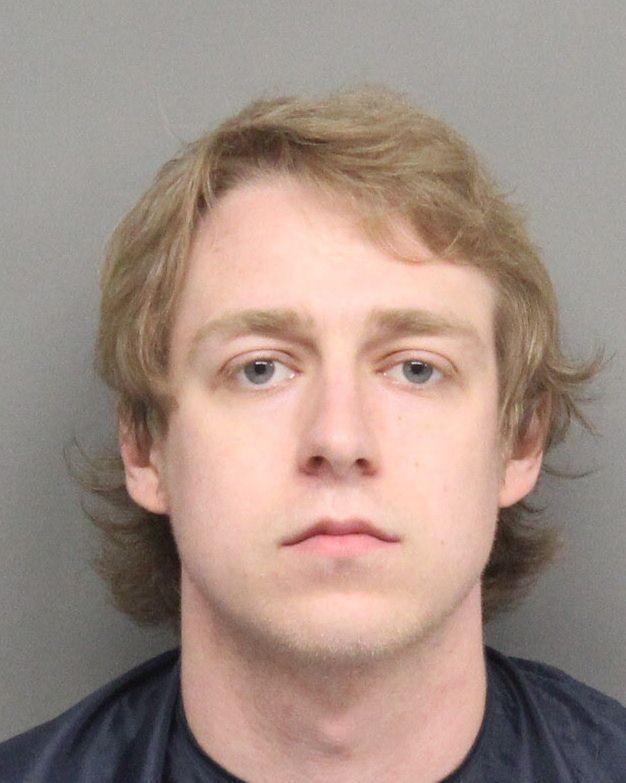 The drugs had an estimated street value of about $125,000, Lincoln Police Officer Erin Spilker said Tuesday.
The seizure started just before 9 a.m., when investigators visited the home on a tip that someone was selling drugs out of it, she said.
They contacted three men: 22-year-old Gustav Rockey, his roommate and a 20-year-old visitor.
The visitor had an outstanding warrant — and THC wax in his wallet — and was arrested. Rockey and his roommate each turned over a glass pipe and bags of marijuana and were allowed to leave.
Investigators then applied for the search warrant and found the drugs, guns and cash in the home.
They found Rockey three days later near First Street and Cornhusker Highway and arrested him on three counts of suspicion of possession of drugs with intent to deliver, possession of money while violating a drug law and possession of a firearm with a drug law violation.
They're still searching for others who live in the house, Spilker said.
Father and son arrested in cocaine bust, Lincoln police say
A father and son were arrested Thursday by the Lancaster County Narcotics Unit after investigators found 6.8 pounds of cocaine, a pound of marijuana and almost $4,000 in cash at an apartment complex near Capitol Beach.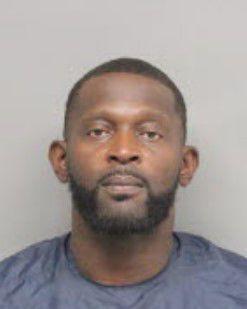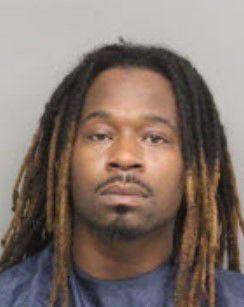 Police arrested Russell Rucks Sr., 50, and Russell Rucks Jr., 28, on suspicion of possession of cocaine with intent to deliver and money during a drug violation.
Officer Erin Spilker said the Lincoln/Lancaster County Narcotics Task Force served a search warrant at the apartment where both live at 500 Surfside Drive as part of an ongoing drug investigation.
Investigators had been looking for the elder Rucks and ended up arresting both men prior to the warrant being served. Spilker said Rucks Sr. had 8.9 grams of cocaine and over $1,600 cash in his pocket.
She said the search at the apartment turned up drugs throughout the apartment they shared.