A former Nebraska state trooper told jurors Friday that he thought he had justification to kill a motorist who had led the trooper and a colleague on a 50-minute chase that reached speeds of 110 mph.
The reason Lindsey Bixby said he could have used deadly force? After the chase, the visibly intoxicated man stumbled out of his van and briefly dropped his hands behind his waist.
Cruiser camera video showed that the motorist, in a tank top and athletic shorts, was pulling up his shorts. But Bixby testified that he was convinced, "based on my experience and training," that the man had a gun hidden behind him in his waistband.
"I thought I was going to end up shooting the individual," Bixby testified.
What the former trooper ended up doing instead has been the subject of a weeklong criminal trial at the U.S. District Courthouse in Omaha. The driver, then-32-year-old Brian Davis of Colorado, spent the rest of the 30 seconds outside his minivan swaying like a drunk man on a boat, with his palms out above his head and out from his side.
Bixby and a fellow trooper closed in on Davis — Bixby's patrol-issued AR-15 trained on Davis's chest. As he got within 10 feet of Davis, Bixby charged him, flipped the rifle from the muzzle end to the butt end and swung, cracking Davis on the right side of his head. Davis' head snapped to the left and he dropped to the ground.
Four months after that ordeal, as video began to circulate of the incident, Bixby resigned from the patrol. Five years later, in a rare indictment, prosecutors accused him of violating Davis' civil rights by using excessive force. If convicted, Bixby faces up to 10 years in prison.
Bixby and Davis shared the same courtroom Thursday. Davis took the stand and said he had only fleeting memories of that March 4, 2016, pursuit. A former hockey player, Davis said he had traveled from his home near Denver to western Nebraska to take his stepbrother, Christopher Jenkins, to his home near Chadron.
Davis said he had suffered knee injuries as an athlete, undergoing surgery at one point. He subsequently got hooked on painkillers. By early March 2016, he was trying to kick his prescription drug addiction through the use of methadone. The morning before the chase, he had taken methadone. That night, he was in an argument with his then-girlfriend. And, he said, he went into a bit of a tailspin over reports that one of his children may have been abused.
So he downed at least a half-pint of whiskey on the drive to Nebraska, concealing it from Jenkins. Jenkins wanted him to stay and go back to Denver in the morning. But Davis wanted to get home.
As March 3 turned into March 4, Davis got lost on the highways of the Sandhills in western Nebraska. And then trooper Kyle Kuebler went to pull over Davis for speeding. Davis initially pulled to the shoulder, then sped away. He testified that he did so because he knew he was drunk.
Meanwhile, Bixby was already home and out of his patrol duds, having ended his shift in the early morning hours. But then dispatch called, asking if he could help Kuebler with a chase.
Bixby, a 13-year veteran of the patrol, put on his uniform and returned to duty. He soon set out a tire-deflation device that caught one of Davis' tires as he sped through Sioux County. Despite the flat, Davis didn't stop.
Though his memory was spotty, Davis said he kept going because "I was scared." He said he knew he was digging his hole deeper but didn't know how to get out of it.
A use of force expert called by the defense Friday said Davis' behavior had all the makings of a dangerous man who wasn't going to go down without a fight. He swerved into the opposite lane of traffic. He drove on a rim, sending sparks off the pavement. At one point, he turned off his headlights. At another, he brake-checked the troopers, perhaps in the hopes they would ram him.
Kuebler received permission to perform a PIT — a pursuit intervention technique where a trooper bumps a car to try to send it into a spinout. Bixby testified that he called off Kuebler on that maneuver because Davis' speed had slowed considerably and Bixby believed that the minivan would come to a stop before reaching Scottsbluff.
It did, rumbling to a stop on a highway shoulder. Bixby's first concern after the car came to a stop: Davis had propped open his driver's side door with his foot, in part because he had opened the door with his hands and it had swung back closed in the direction the car was leaning.
But Bixby suspected the real reason was so Davis could brandish a weapon. That never happened. Aside from pulling up his shorts, Davis kept his hands up until just before Bixby struck him with a rifle. Davis also did not comply after the troopers commanded him 16 times to get on the ground.
As he approached Davis, Bixby testified: "In my mind, the weapon is still behind his back." Hence his decision to swing his rifle.
Under questioning from prosecutor Lecia Wright, an assistant U.S. attorney for Nebraska, Bixby agreed that hitting someone in the head with a rifle could constitute deadly force. Wright suggested that Bixby wanted to punish Davis or retaliate against him because of the chase.
Bixby disputed that, saying he simply wanted to knock Davis down. He testified that he aimed for Davis' shoulder and missed.
But Wright pointed out Bixby's testimony at an earlier hearing in which, even after viewing the video, Bixby claimed to have hit Davis not in the head but in the neck. Bixby testified that he believed his weapon struck Davis in the neck and carried over Davis' head.
In response to further questions from Wright, Bixby acknowledged that he had never trained to swing an AR-15 at a suspect. But Bixby noted that anything, from a broomstick to the butt end of a rifle, can be used as an intermediate weapon.
Wright also pressed Bixby why, on a use-of-force form, he checked a box asserting that the rifle strike was "necessary to effect arrest." At the same time, she noted, Bixby checked the "no" boxes when asked if it was necessary to defend himself or another.
Bixby chalked that up to bad report writing, saying he based his answers on the fact that he later found out that Davis didn't have a weapon.
Bixby's attorney, John Berry, asked why Bixby didn't shoot Davis. "I believed lesser force could be used to get him on the ground," Bixby said.
Of the lesser force options, a retired State Patrol use-of-force commander suggested that Bixby could have kicked Davis in the leg and toppled him, or used his baton to topple him. Wright questioned why one trooper simply didn't cover for the other by keeping his weapon on Davis while the other subdued and handcuffed him.
Bixby testified that the two were trying to close on Davis so he wouldn't retrieve a weapon from his waistband or minivan. Holding his AR-15 in one hand and a baton in the other wouldn't have been plausible, Bixby testified.
Davis testified that he weighed about 280 pounds that night — 100 pounds more than he does today. Now 38, he's off painkillers, is married and lives in Missouri.
He said he suffered from headaches for months and had no idea what happened to him until his stepbrother went online and ran across dash-cam video of his arrest. Prosecutors also called Davis' mother to testify to his injuries. She said he complained of headaches and was sore to the touch.
However, the photos she took showed only faint bruising around his ear, not the Sharpie-black ear that his stepbrother had described. Among the elements needed to convict, prosecutors must prove that Davis was injured.
Getting away with murder: Nebraska cold cases
Ann Marie Kelley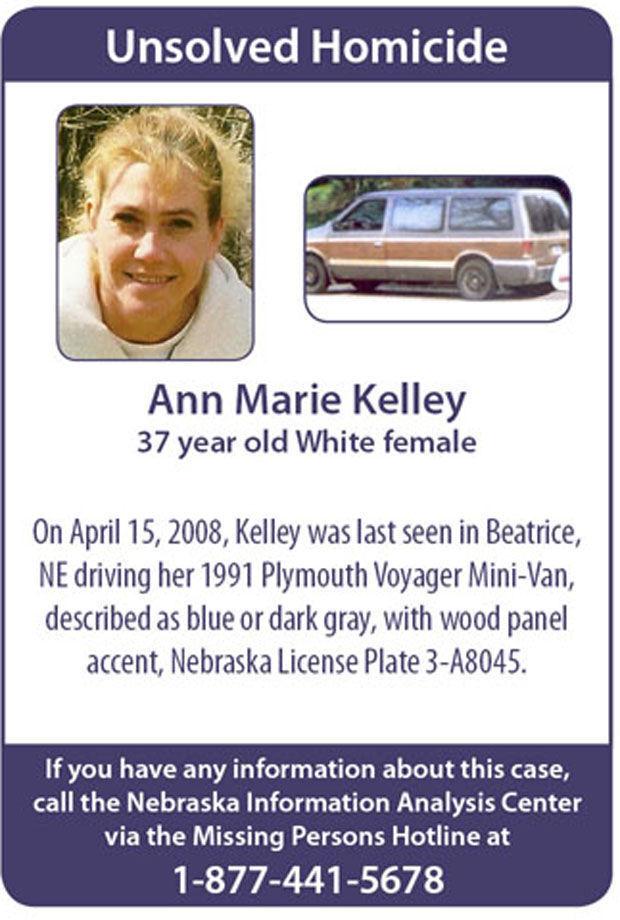 Carl Bittner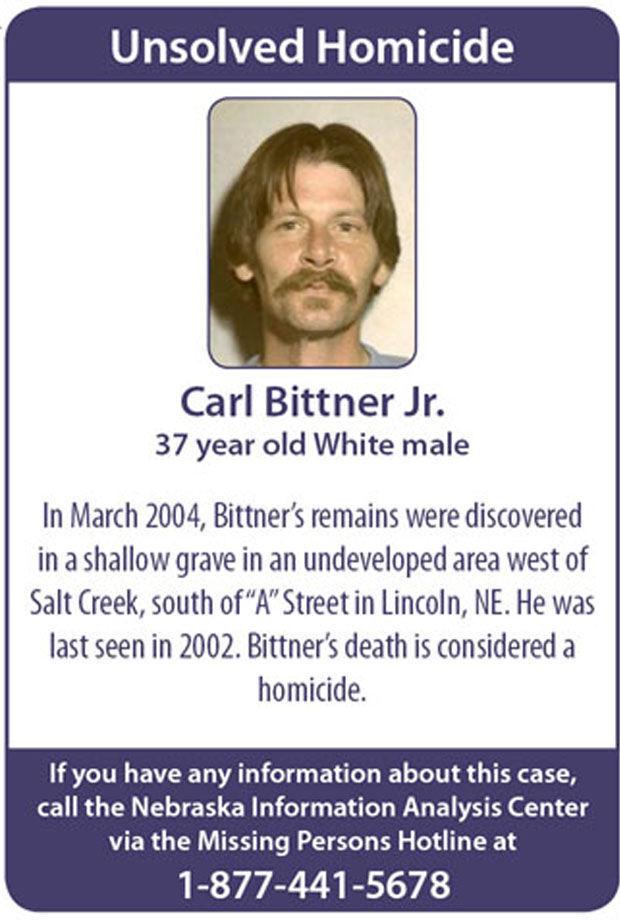 K.K. Kody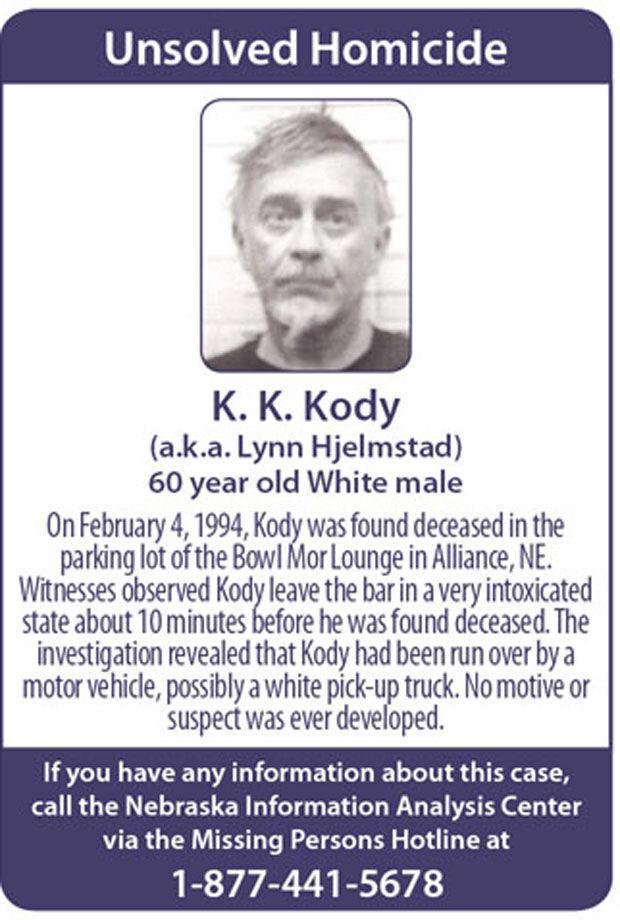 Christi Nichols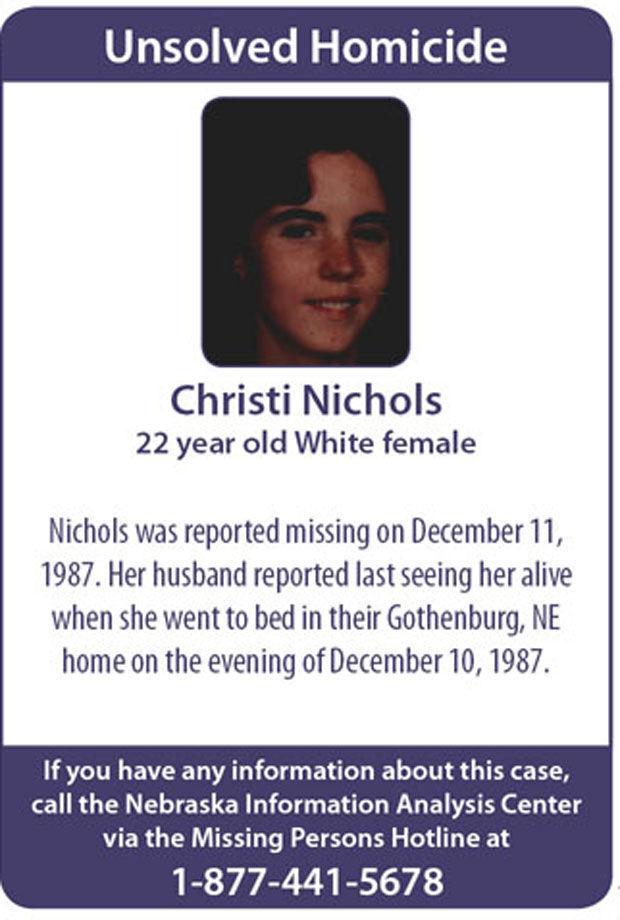 Donald Bennett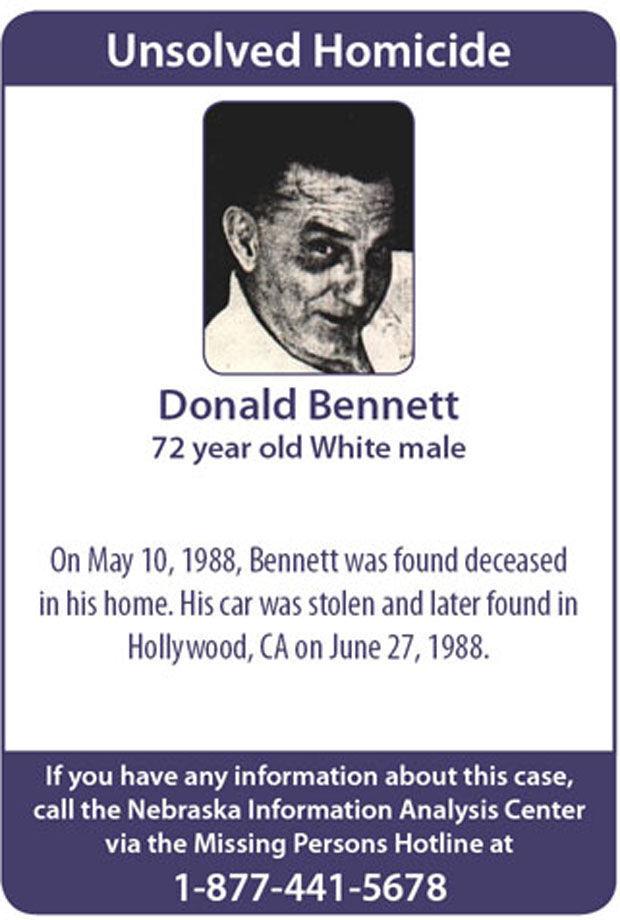 Ernestine Ruschy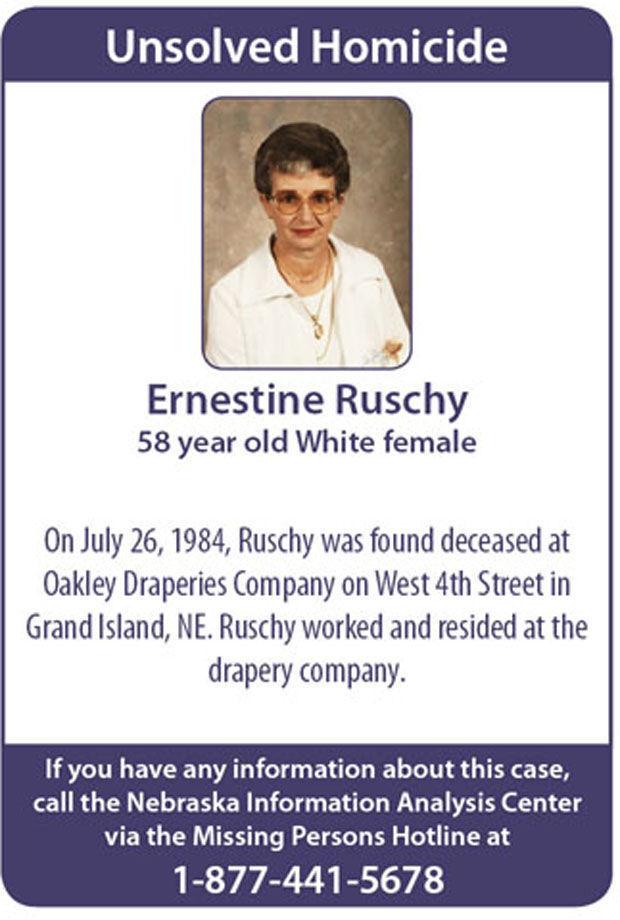 Eugene McGuire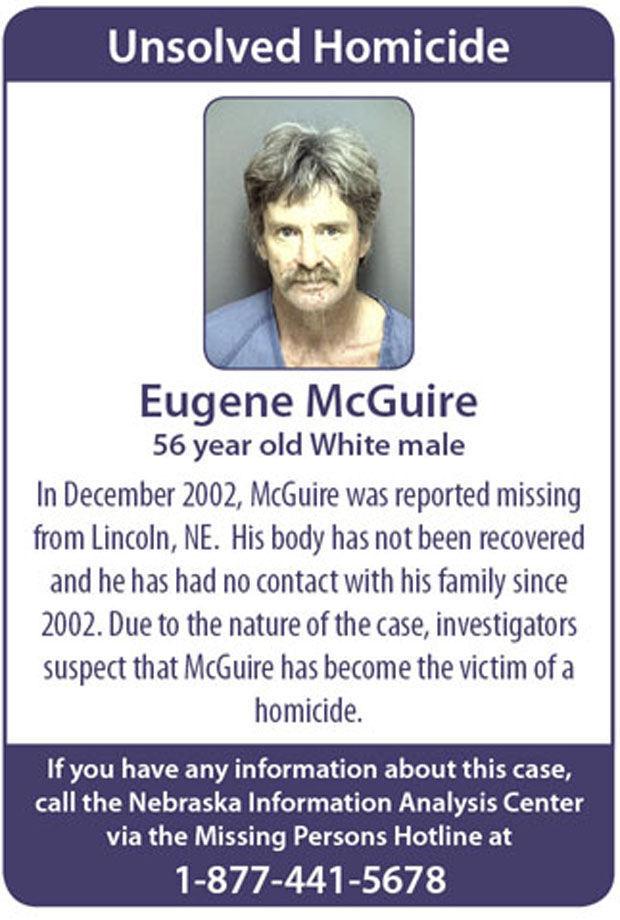 Jay Durnil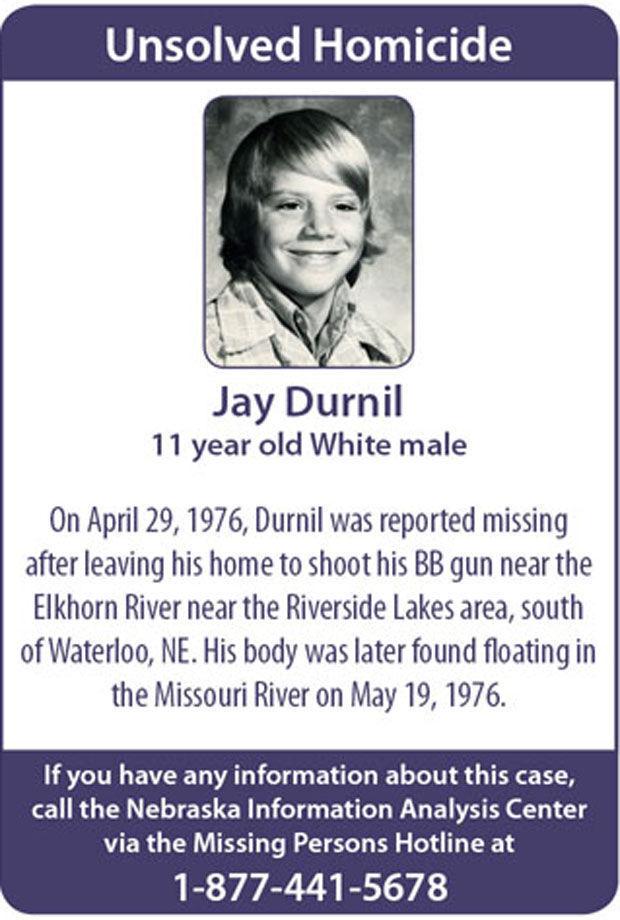 Mary Heese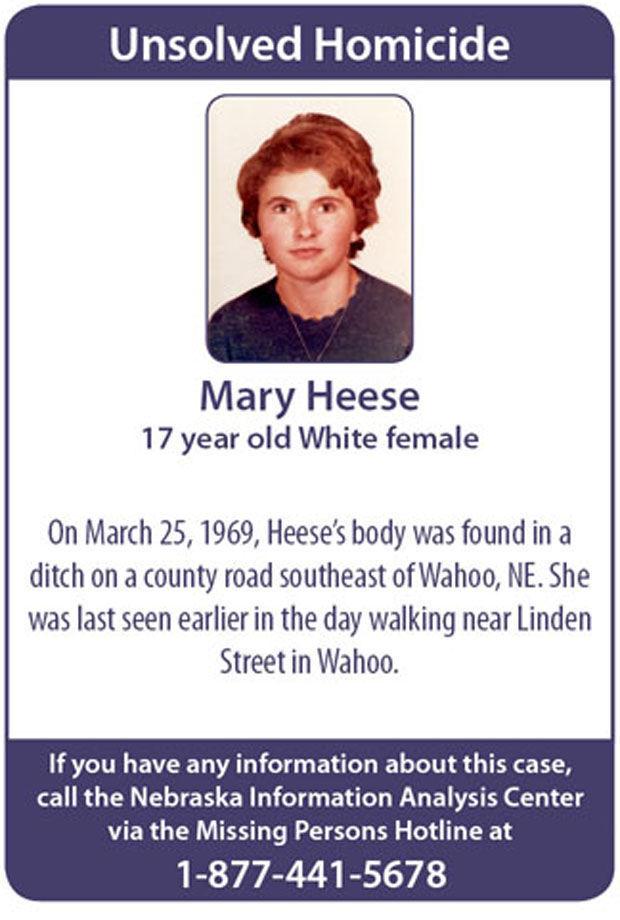 Gregory Moore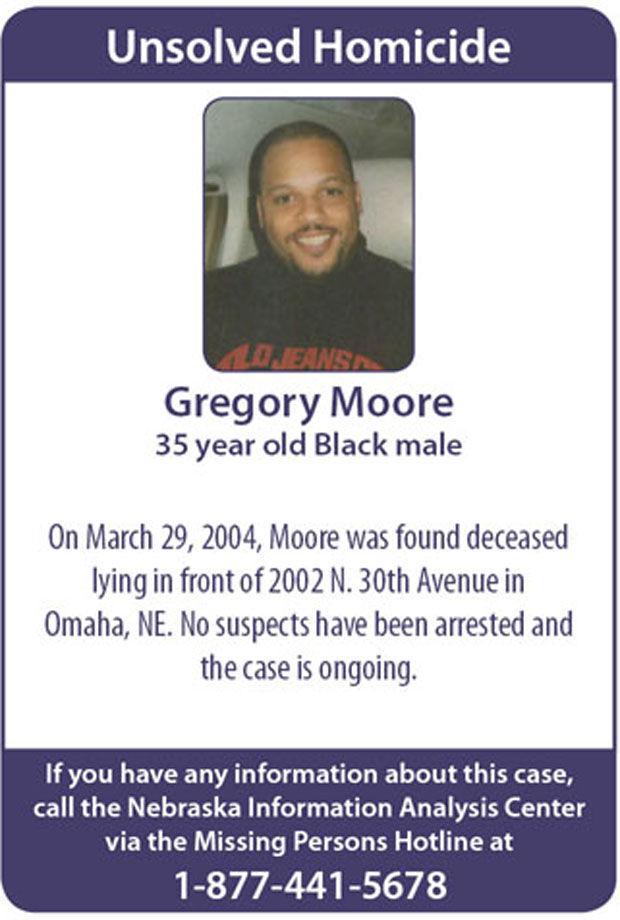 Irvin Settje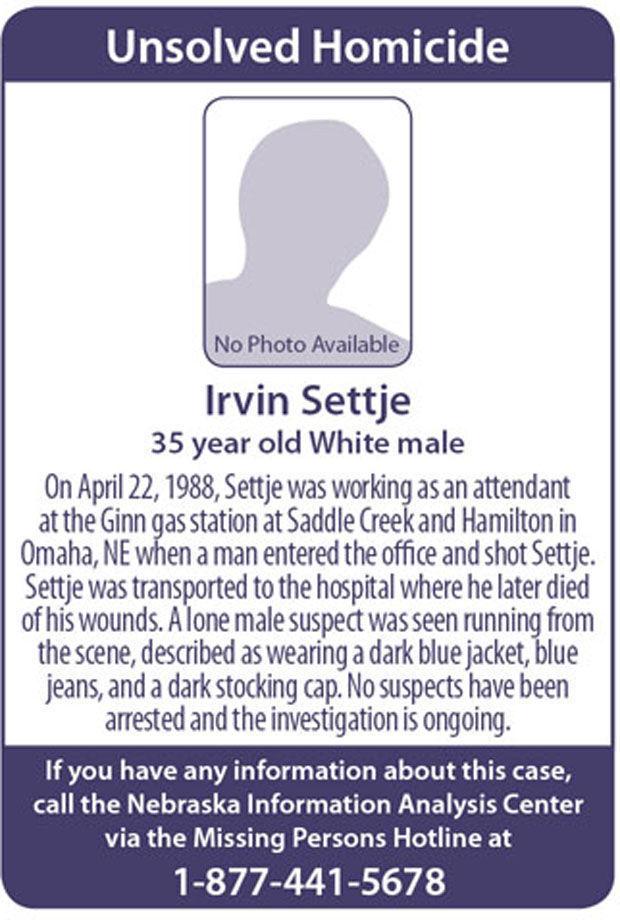 Jason Remsen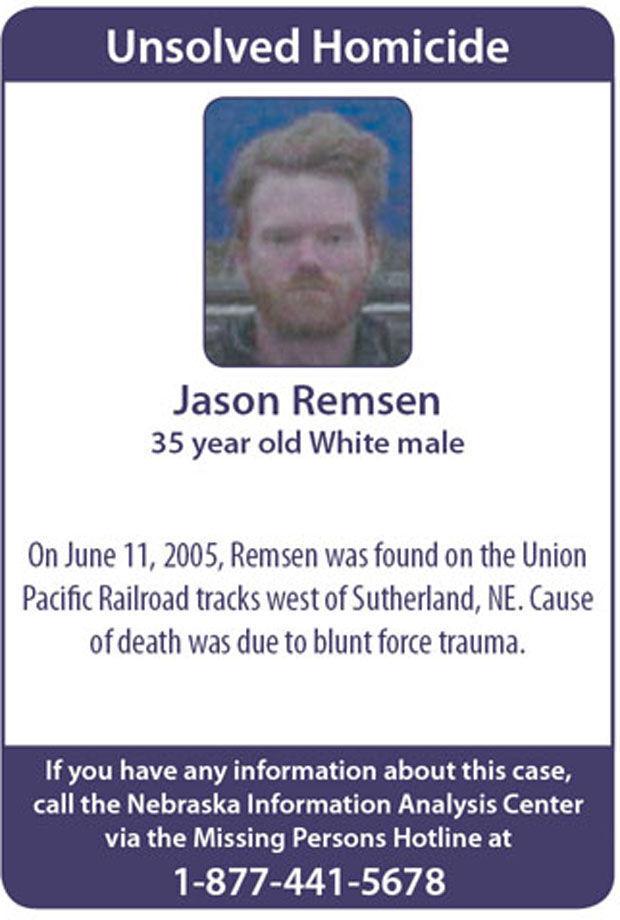 Jason Vesper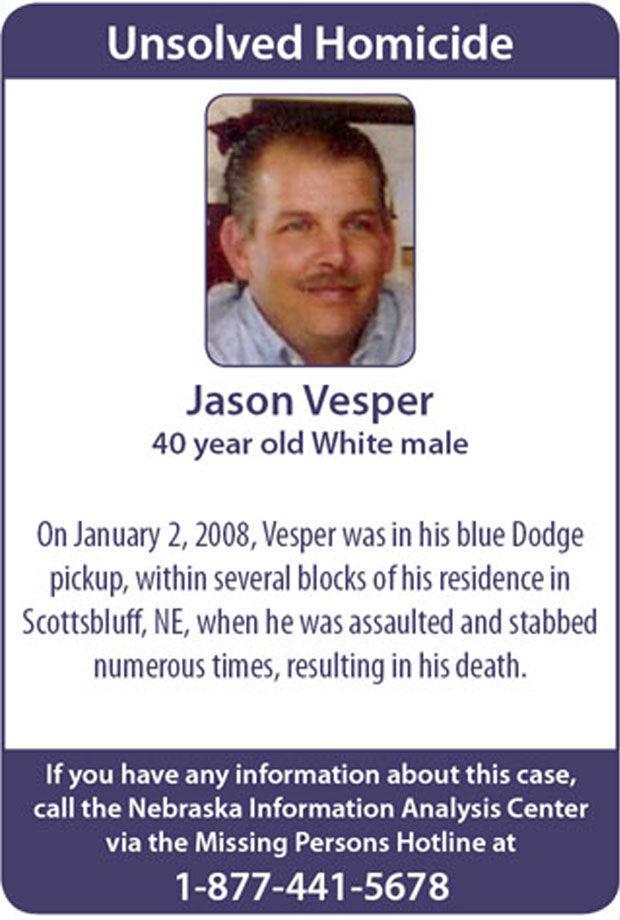 Brian Walker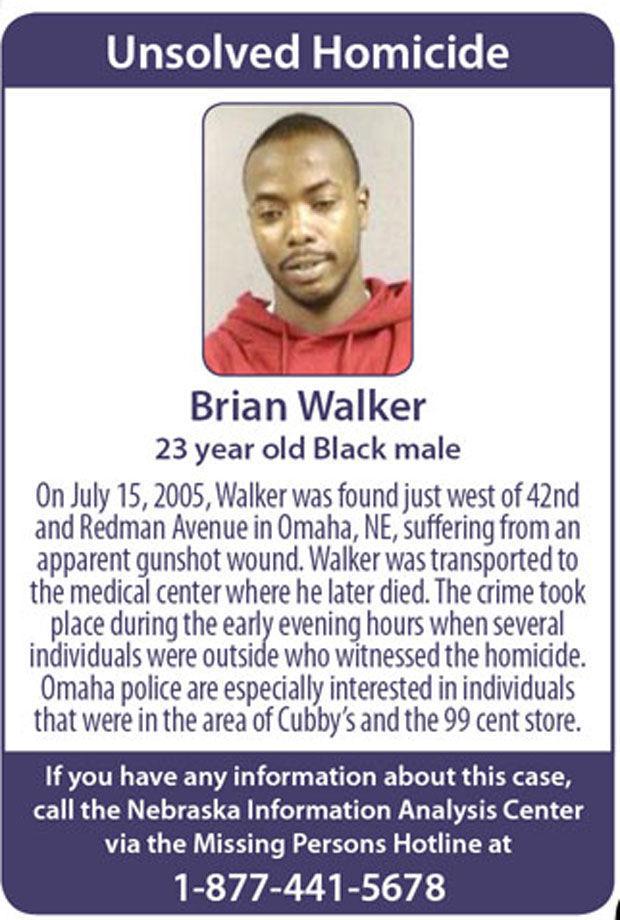 Arthur Morley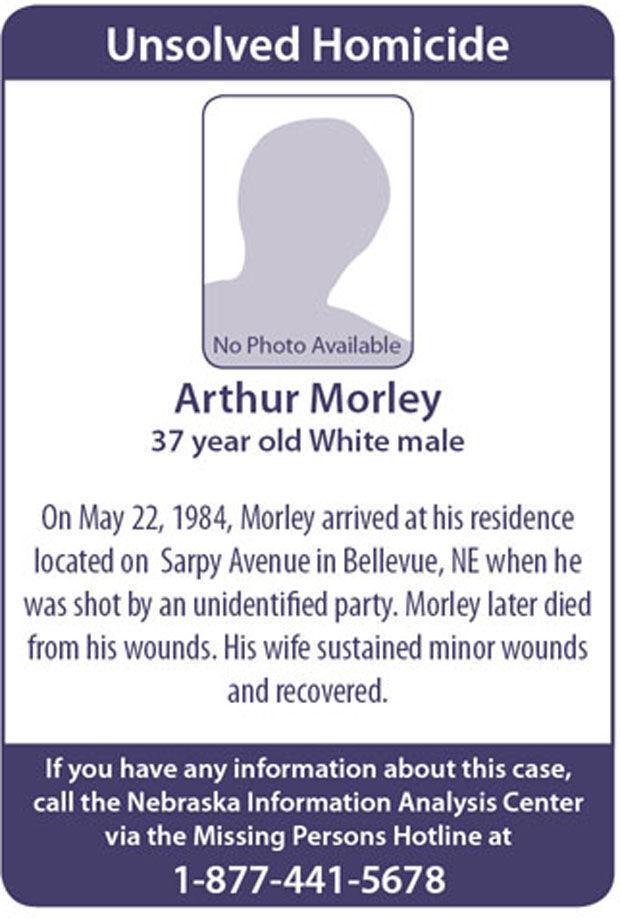 Jay Blockson
Jeanne Kassebaum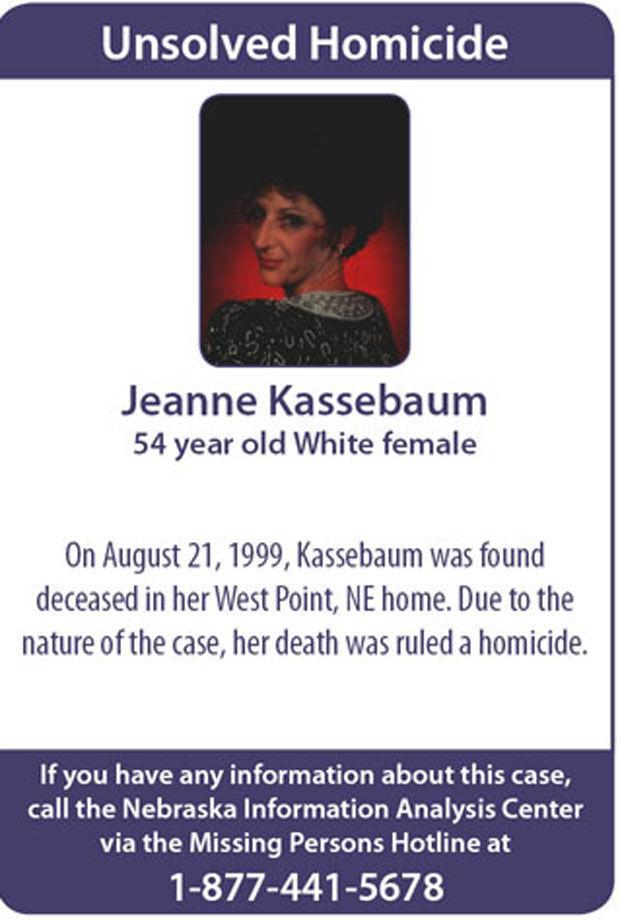 William, Bernice and Barbara Peak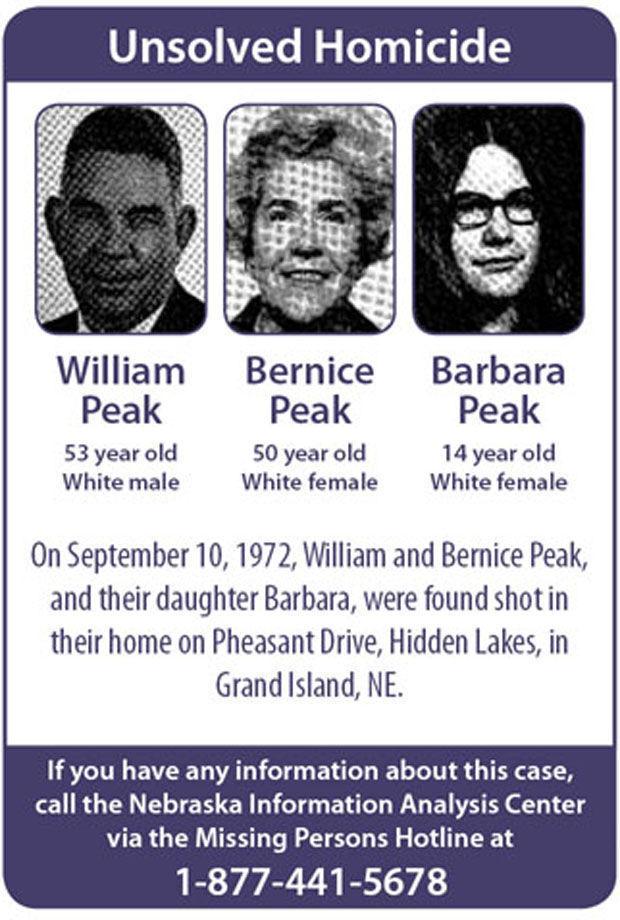 Jeffrey Snoddy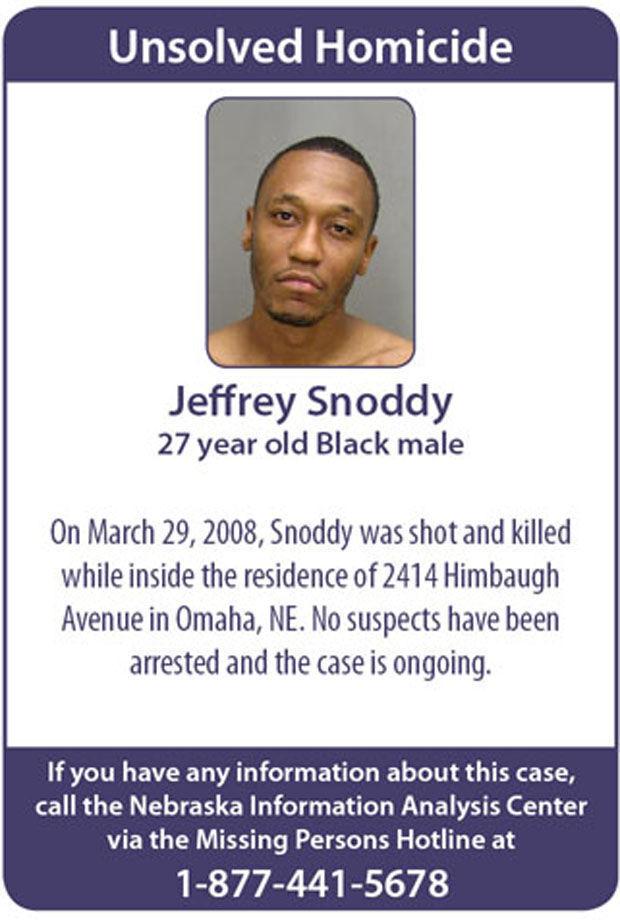 Joy Blanchard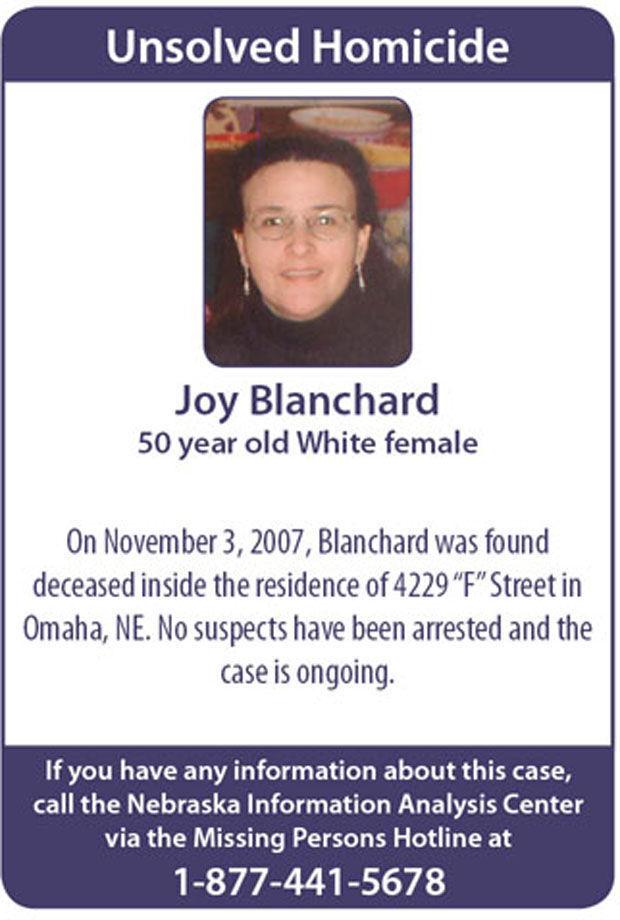 Demetrius Simpson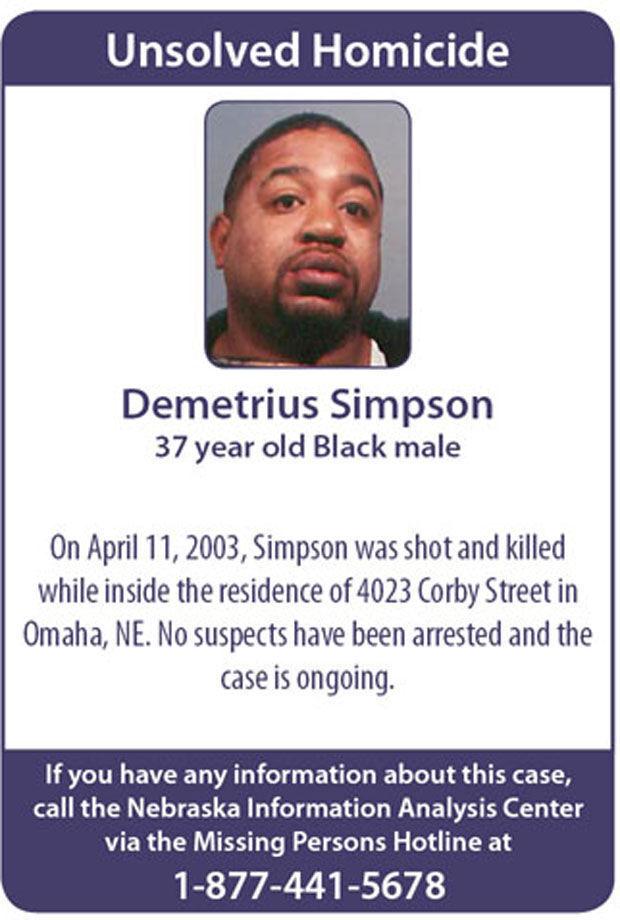 Julie Derrick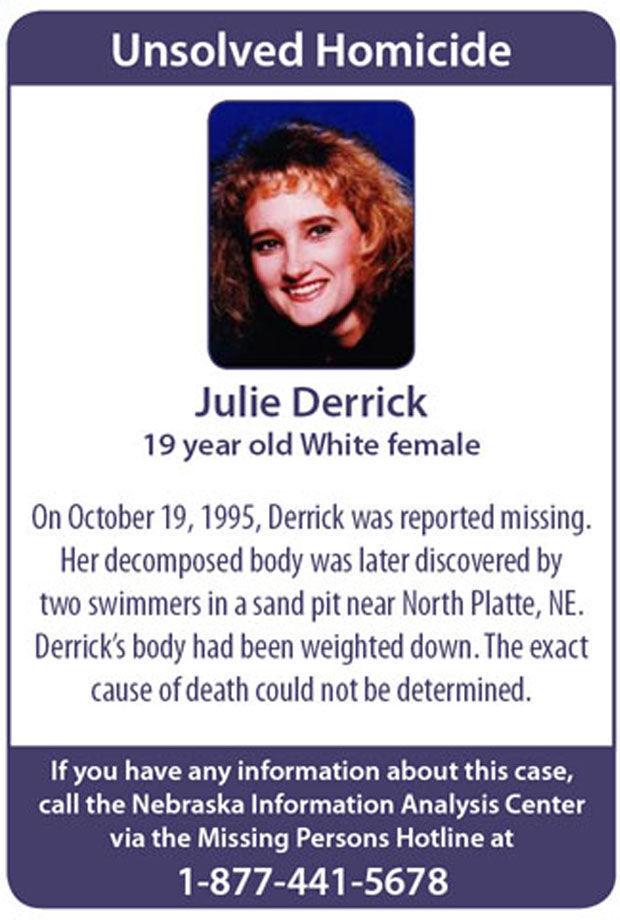 Leah Rowlands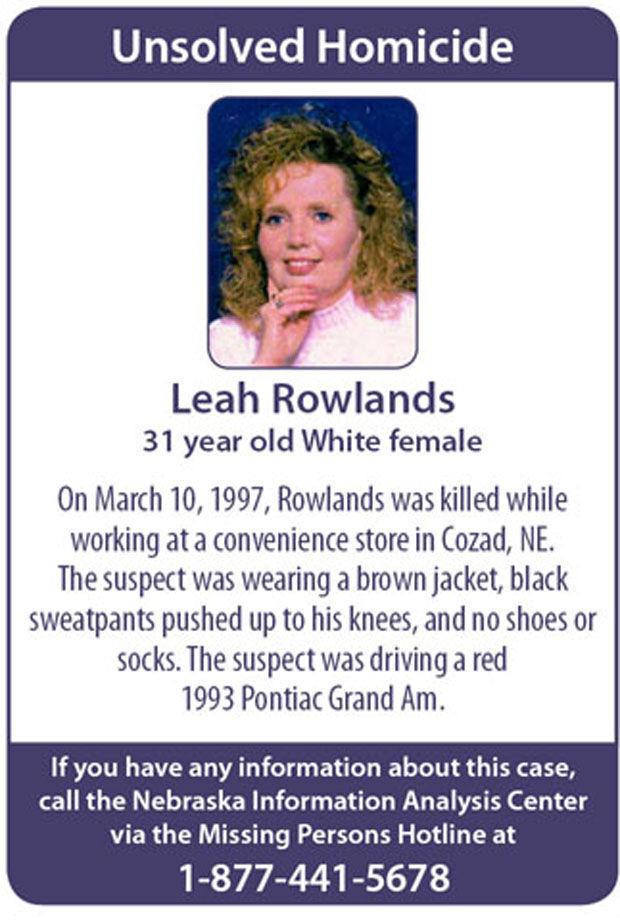 Letha Harley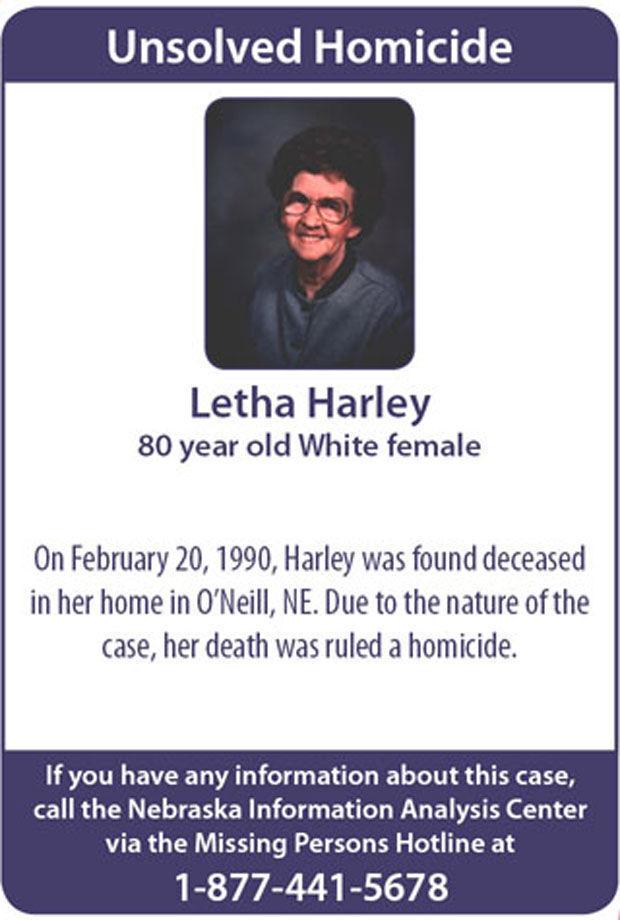 Mary Cabral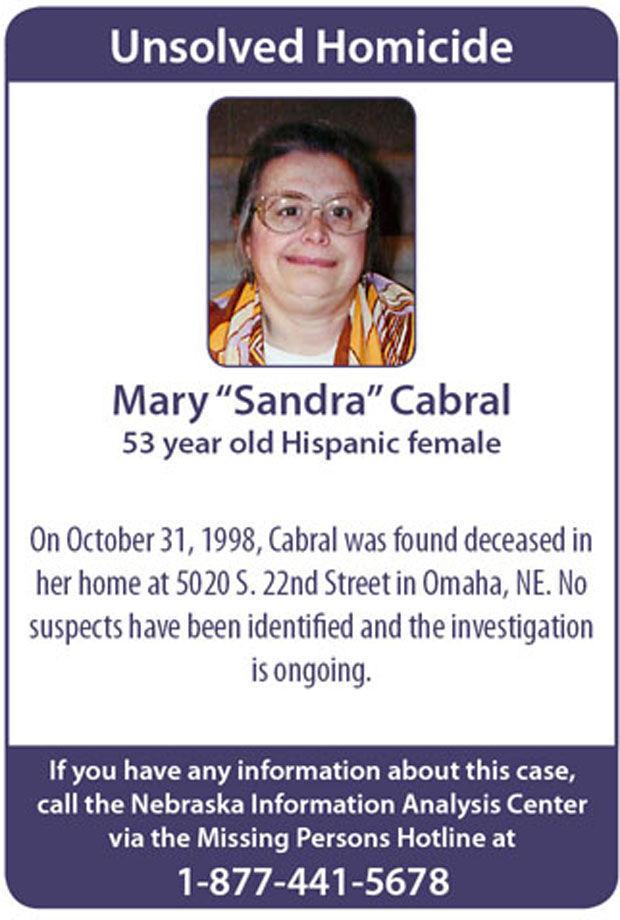 Mary Cronin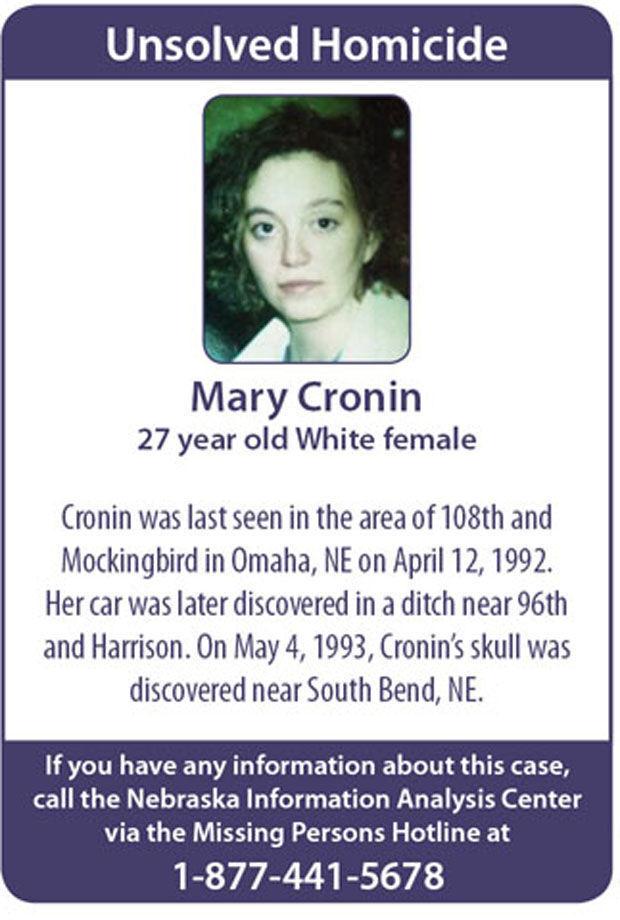 Merlin Mosel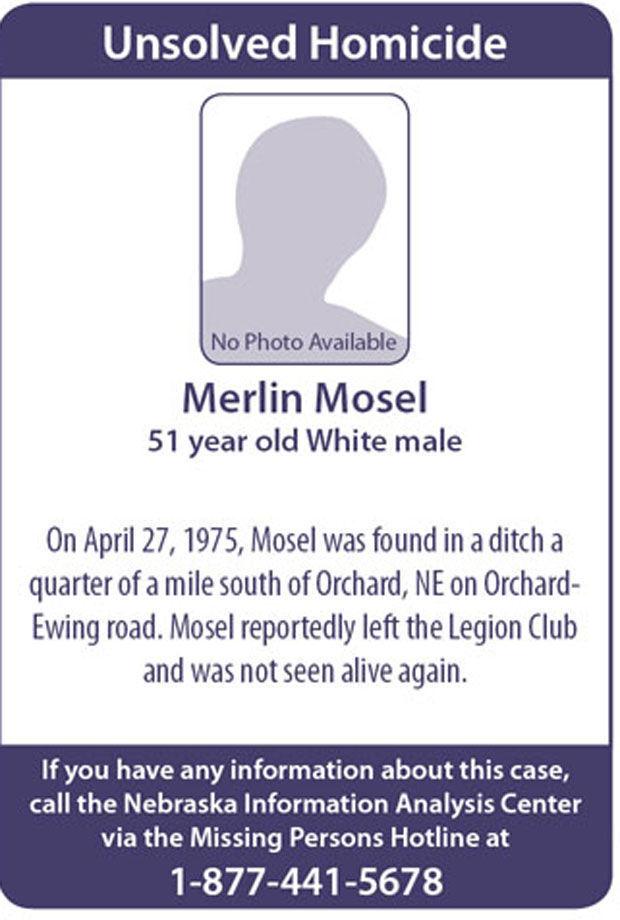 Mitchell Simon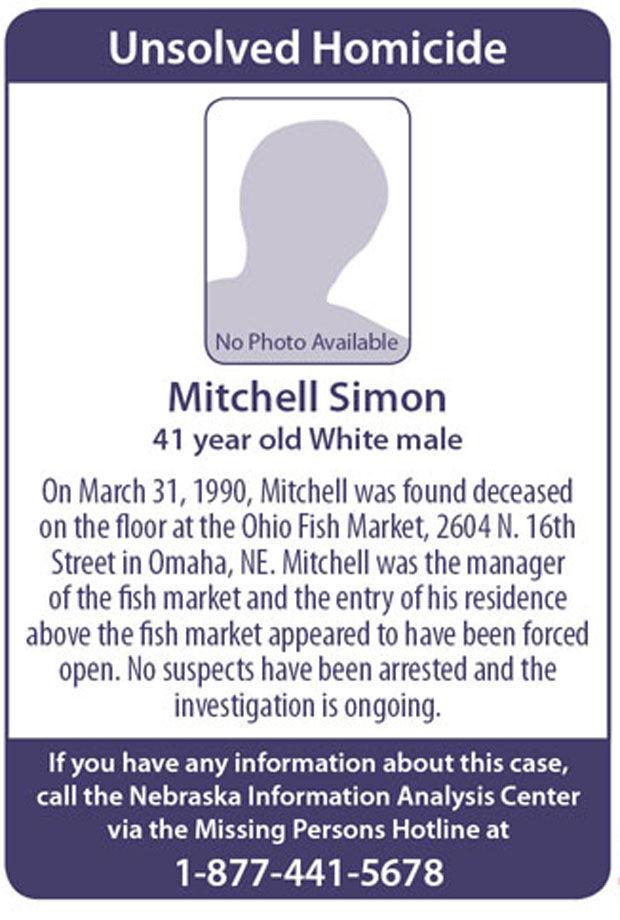 Patrick Vostades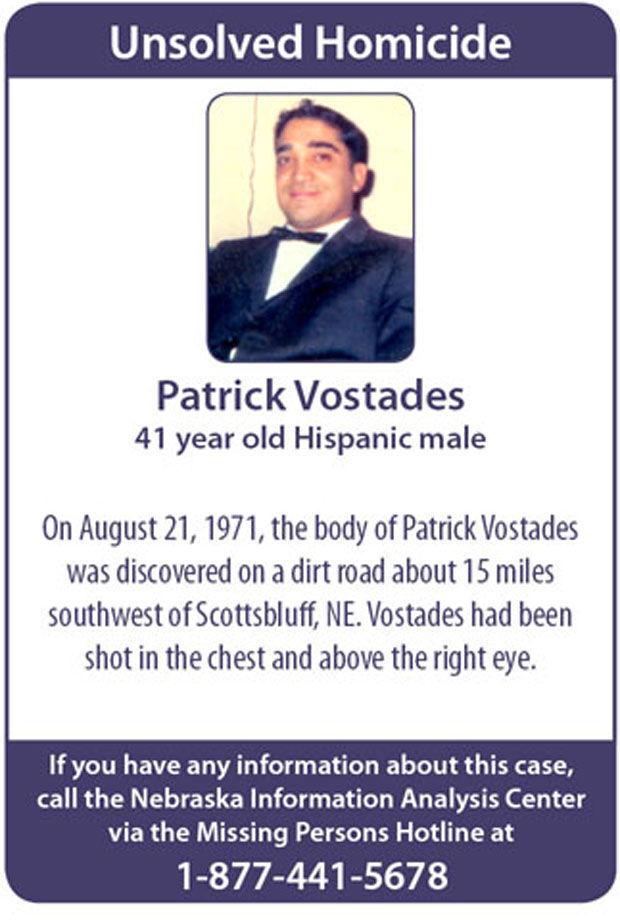 Rebecca Williams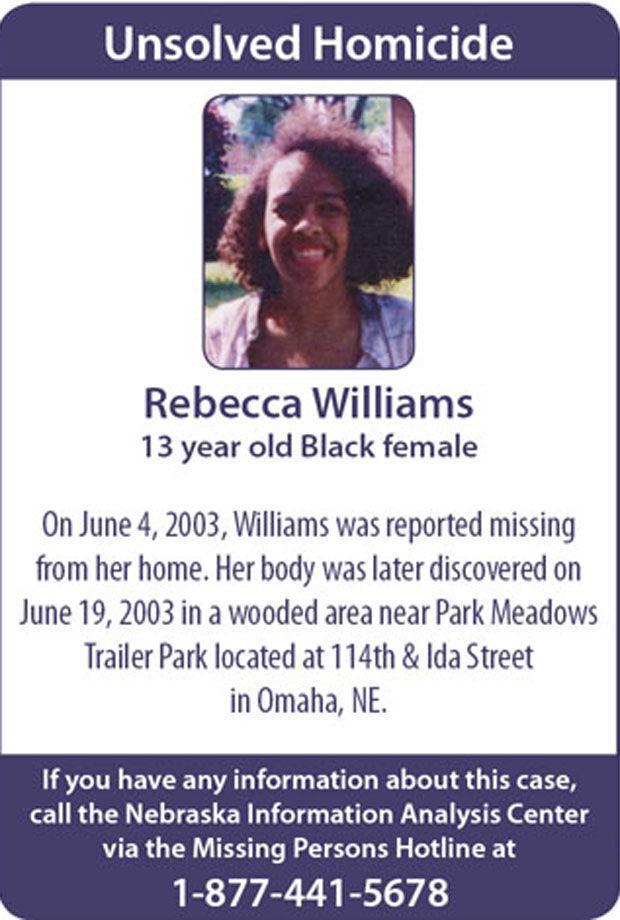 Richard Chadek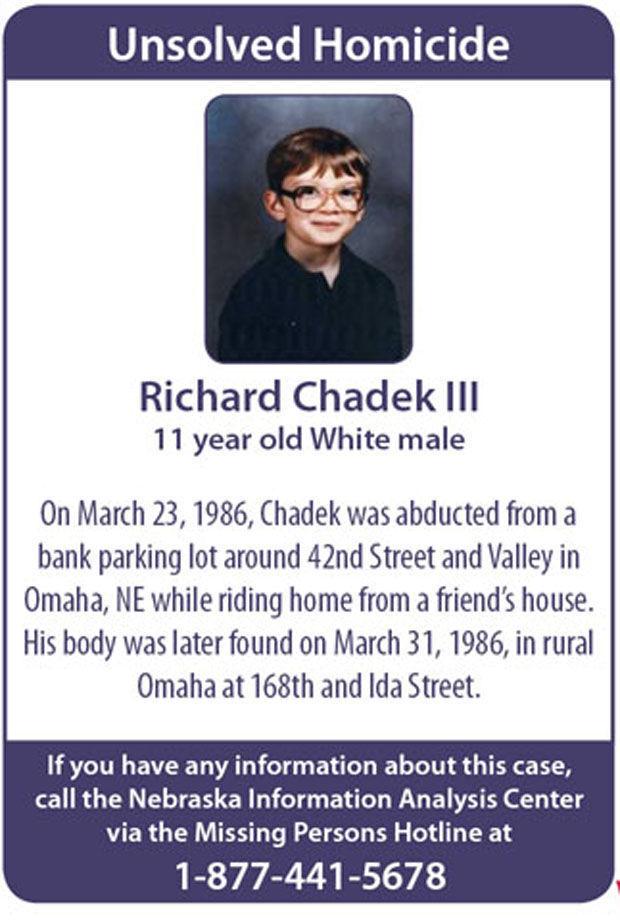 Richard Lessley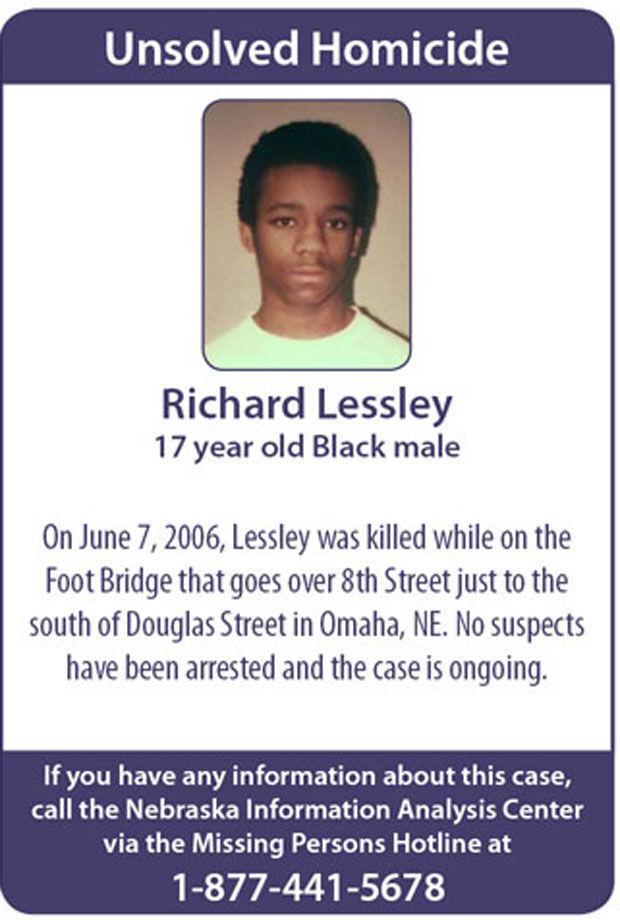 Robert Beaudoin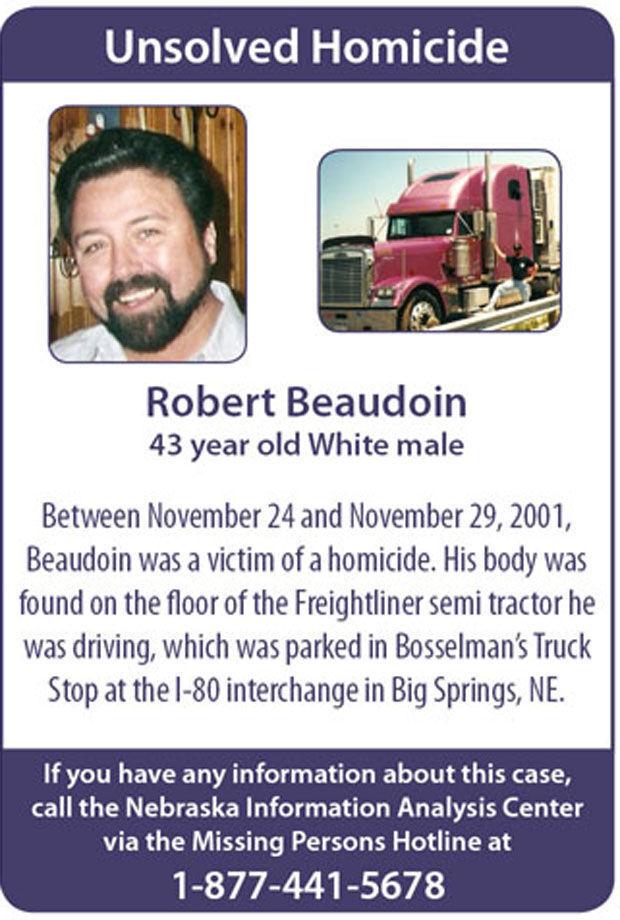 Robert Heelan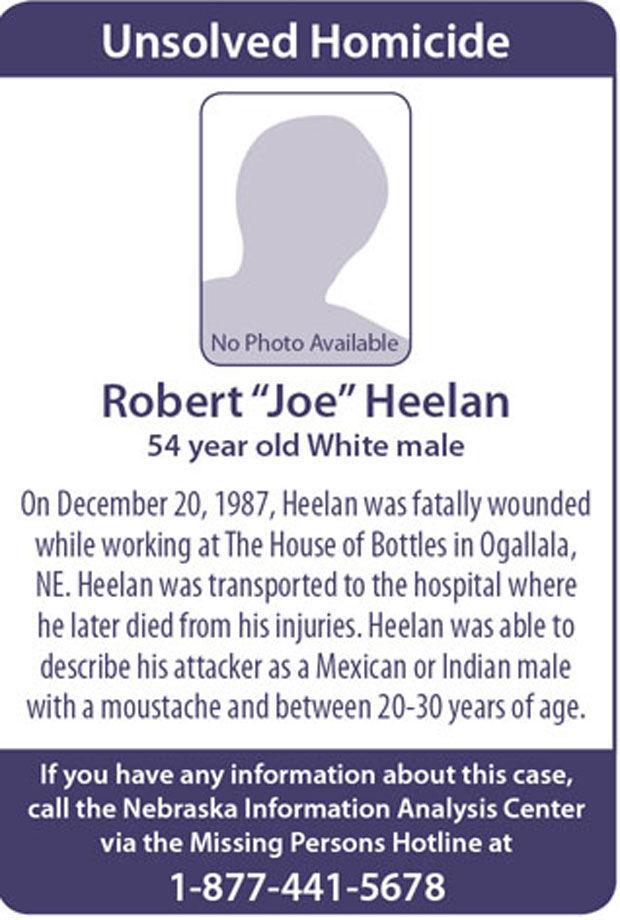 Rudolfo Flores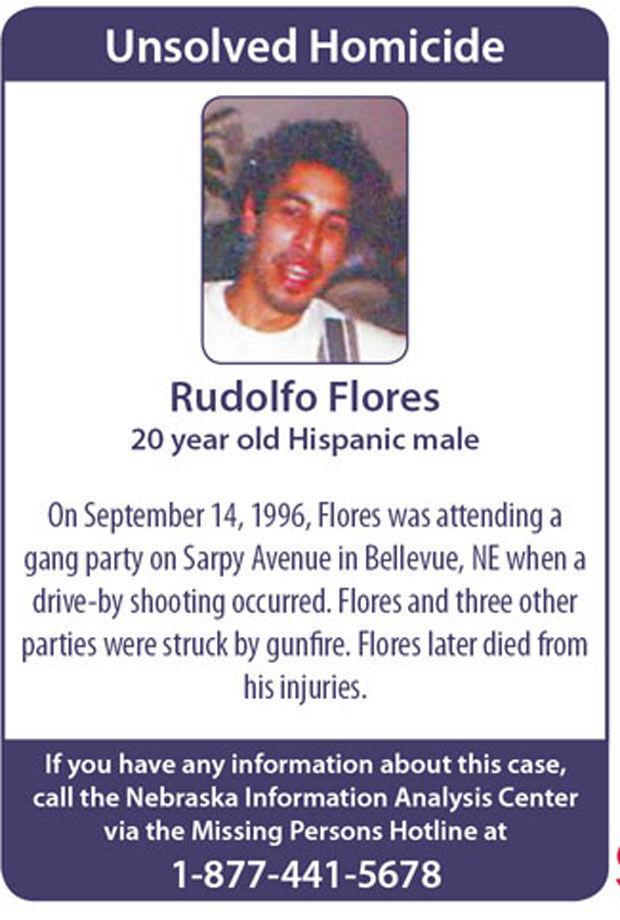 Russell McKnight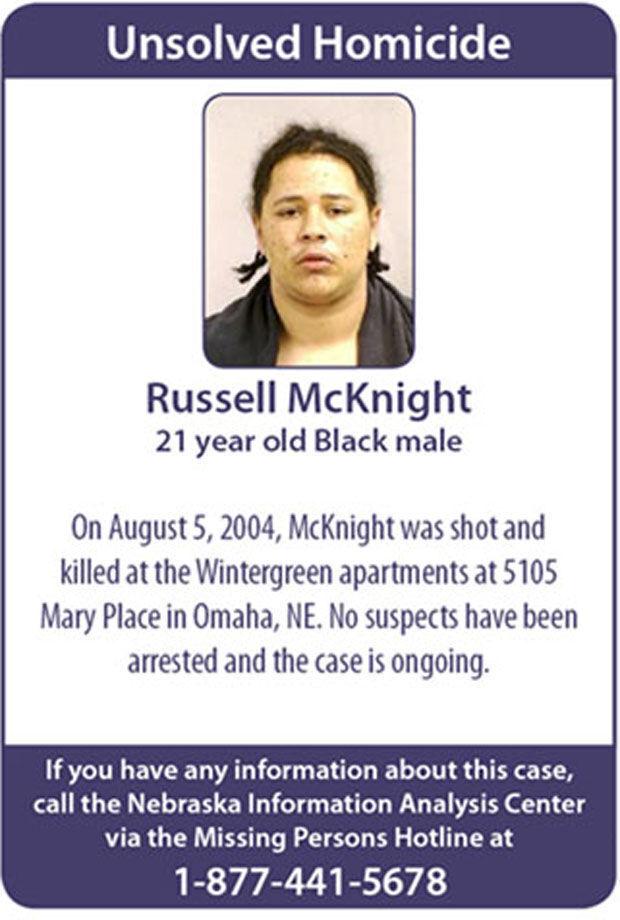 Sandy Green
Sarah Neal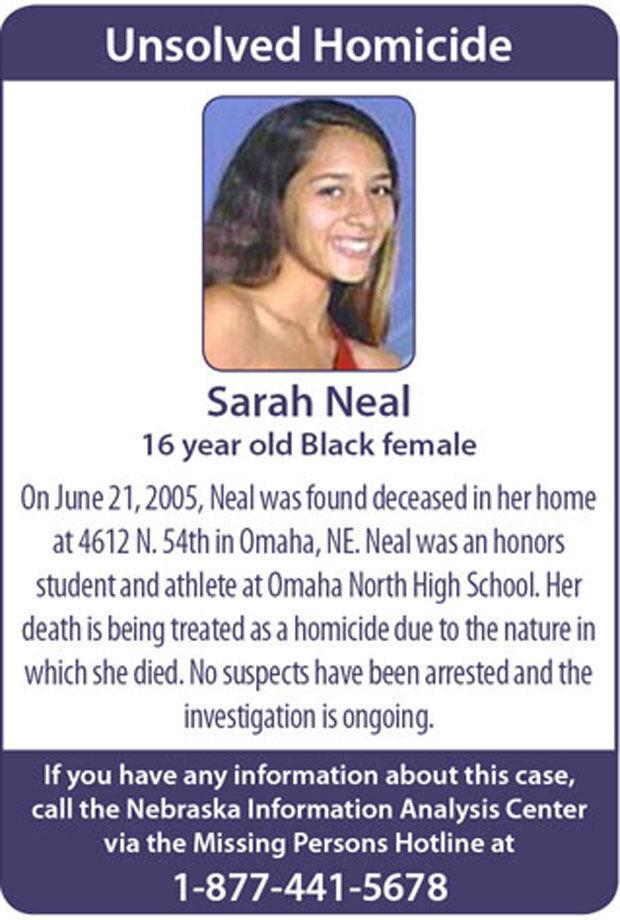 Tyrone Banister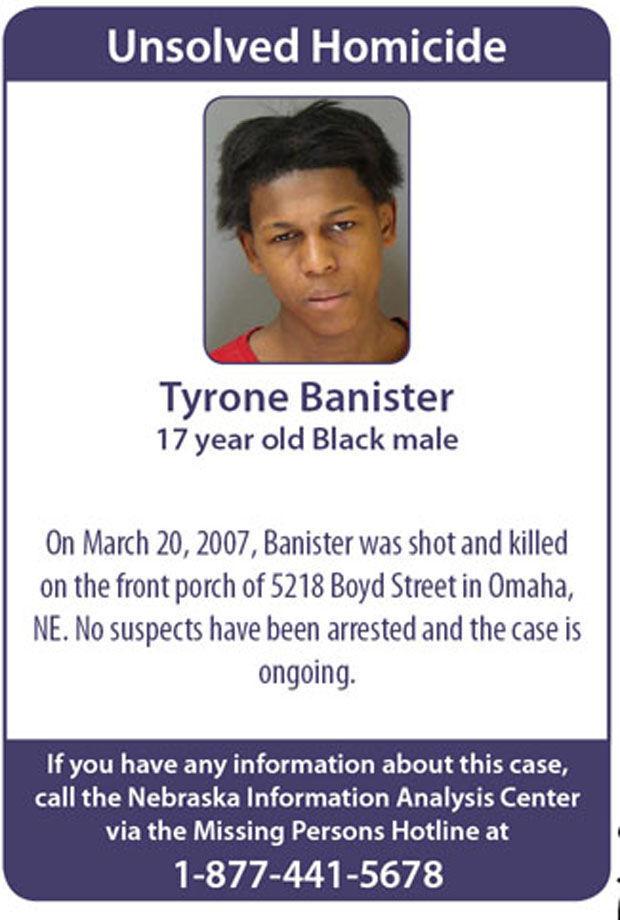 Waddell Robinson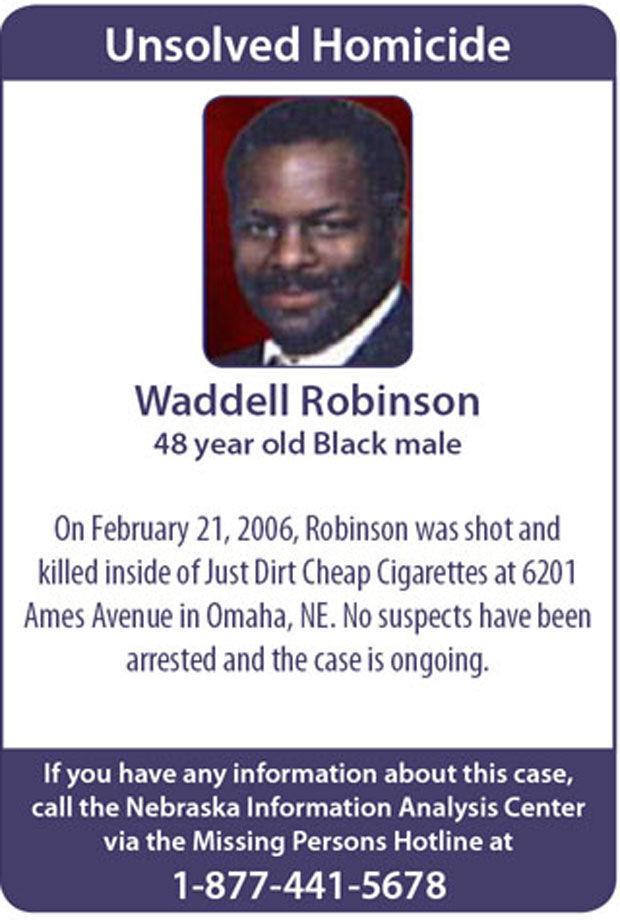 Charles Hanks