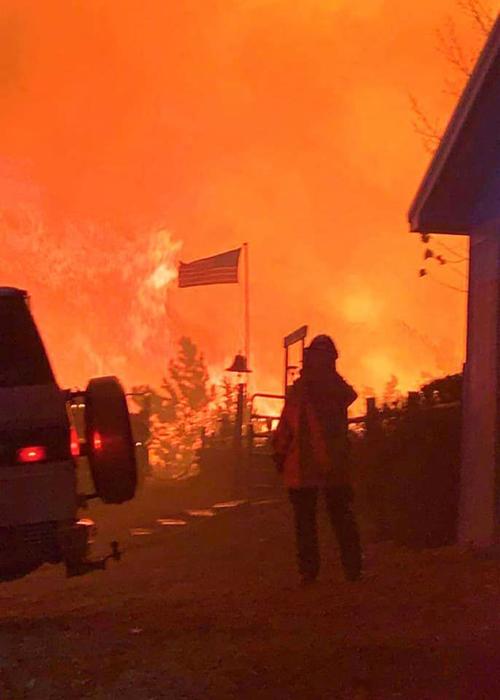 The Buffalo Creek Fire is now about 40% contained, according to an update Tuesday morning.
The latest estimates are that 2,560 acres have been burned in the fire, which started Sunday.
"Very minimal growth has occurred over the last 12 hours," Region 22 Emergency Manager Tim Newman told reporters during a news briefing Tuesday, adding that firefighters will focus efforts on structure protection and suppression.
"Several homes are in the immediate path of the head of the fire and are still threatened. As of today, no structures have been lost. Energy infrastructure, agriculture infrastructure and watersheds have been impacted."
Authorities plan to use helicopters again to cool terrain inaccessible to firefighters. On Monday, two Blackhawk UH-60 helicopters from the Nebraska National Guard and a helicopter from Colorado were in service.
Weather conditions, however, weren't helpful for firefighters. The high temperatures, gusty winds and low humidity forecast for the Panhandle are conducive for wildfires.
The effort to contain the fire is expected to continue through the week, according to the update, and 90% of the fire perimeter is within the Buffalo Creek Wildlife Management Area, primarily in Banner County.