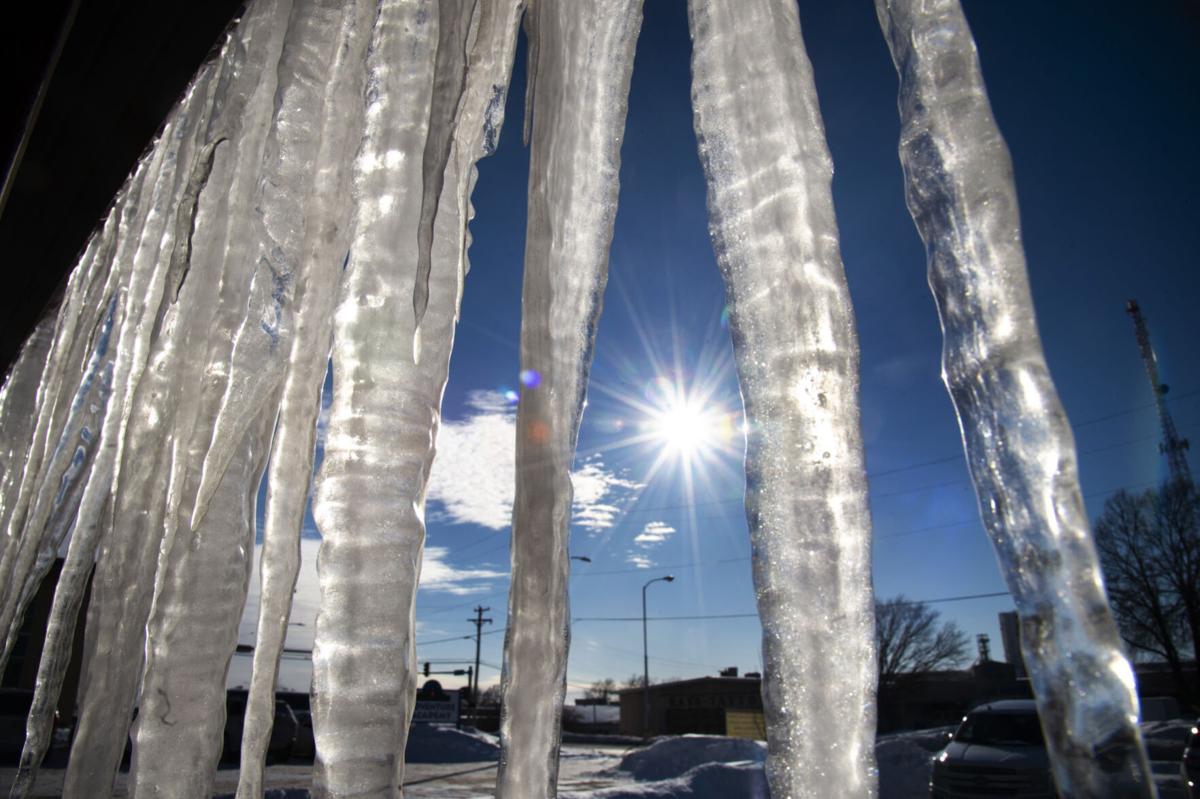 As Nebraskans hoped Wednesday to avoid a third day of rolling blackouts, Gov. Pete Ricketts weighed in, calling the situation "completely unacceptable."
As of early afternoon, the Southwest Power Pool had reduced its emergency to the lowest alert level, meaning it had sufficient power generation to meet demand. While it continued to urge people to conserve power, the reduction in the alert level made more rolling blackouts unlikely.
The regional energy consortium said it reached a peak energy usage of 38,600 megawatts at 9 a.m. on Wednesday, a level that was considerably lower than the peaks reached Monday and Tuesday, days where it required its members to shut off power for short periods of time as bitter cold weather led to power demand outstripping supply.
Severe winter storms that hit Oklahoma, Texas and other parts of the South also took some power generation offline, exacerbating the system.
Lincoln Electric System and utilities across the state did small rolling blackouts Monday and much larger ones Tuesday. LES said about 44,000 customers were without power at one time or another Tuesday morning.
After record lows of minus 25 Monday and minus 31 Tuesday -- which was Lincoln's second-coldest temperature ever recorded -- conditions moderated on Wednesday. The low only dropped to 2 degrees, and by 1 p.m. the temperature had reached 12, the warmest it's been in a week.
It's unclear exactly why the blackouts were needed. LES President and CEO Kevin Wailes said Tuesday that he wasn't even sure. Clearly, the demand for power usage because of the extreme cold played a role.
LES set a winter peak demand record on Friday, broke it on Sunday and broke it again on Monday.
But there also were issues with power generation. Some people blamed renewable sources, saying the lack of wind and no way to store the energy created by wind turbines led to a huge decline in available power generation.
The Southwest Power Pool normally gets 30-50% of its energy generation from wind, but that has dropped to only 5-15% in the past week.
Others said the problem was related to natural gas.
Michael Webber, an energy resources professor at the University of Texas, told The Texas Tribune that uninsulated gas wells and pipelines froze while instruments at gas-fired power plants froze over.
Still others attributed it to a perfect storm of some of the coldest temperatures in decades over a wide swath of the country.
Lanny Nickel, the Southwest Power Pool's chief operating officer, said in a video posted to the organization's Twitter account that in its 80-year history, it had never had to resort to calling for rolling blackouts.
Ricketts argued that Nebraska has had cold snaps as bad as the current one in the past and has never experienced rolling blackouts.
"This is the United States of America," he said Wednesday during a news briefing. "We're not some developing nation who has an unreliable power grid."
Ricketts said officials "need to have a conversation" about the sources utilities are using to generate energy.
"Because we cannot have these rolling blackouts at a time when we have these frigid temperatures," he said.
The governor said he planned to talk with state senators, other governors and power company executives to discuss how to prevent such a situation from happening again.
Ricketts said power providers "have become too dependent on intermittent sources of energy or sources of energy that you cannot store on site, and that's why we're having problems being able to meet the energy demands."
He singled out wind power and natural gas as energy sources that should be relied on less and said more emphasis needs to be put on using coal and nuclear to generate electricity.
Nebraska Public Power District CEO Tom Kent said Wednesday that the statewide utility is getting about 30% of its power generation from nuclear and 59% from coal. Though a lack of wind has significantly lowered its wind generation output over the past few days, he said that was not a primary reason for the shortage of energy that led to the call for rolling blackouts.
The main reason was the cold, Kent said. Not only did it cause demand to spike, but it also wreaks havoc on equipment and fuel sources. Power plants in the South are less prepared to handle that situation than those in Nebraska and other more northern states.
He said he was "sure that there will be lessons learned" about how to keep plants operating better during severe cold snaps like this one.
Kent agreed with Ricketts that the rolling blackouts are not something that should happen but said they were necessary in this case to prevent larger problems that could have led to power failures and even longer outages in some areas.
"Had this step not been taken ... we could have seen a much larger widespread, uncontrolled blackout, and that would be utterly unacceptable," he said.
Kent said big power disruptions like what happened this week are often learning events for the industry and lead to improvements in the system.
"I believe that will happen as part of this," he said.